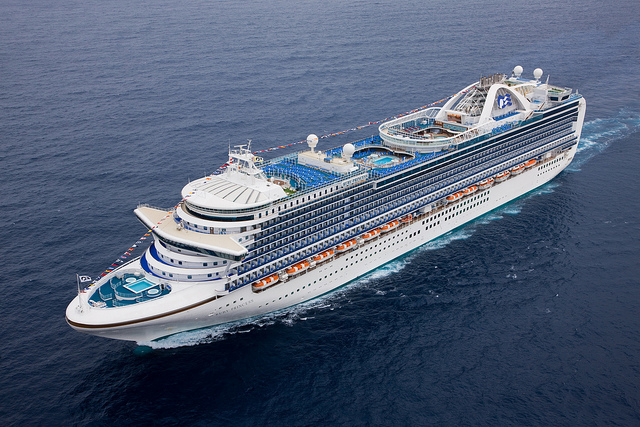 New look combined to memorable entertainment for Princess Cruises
The curtain is up on a new look for Princess Cruises – and if you're a passenger with hidden talents, it could be time to find your voice… BY EILIDH MACASKILL One look at the onboard entertainment told me this would be no ordinary cruise. Plenty of ships can put on a show with up-and-coming talent,
The curtain is up on a new look for Princess Cruises – and if you're a passenger with hidden talents, it could be time to find your voice… BY EILIDH MACASKILL
One look at the onboard entertainment told me this would be no ordinary cruise. Plenty of ships can put on a show with up-and-coming talent, but here they'd hired a Broadway legend. Creator of the musicals Wicked and Godspell,

Stephen Schwartz has no less than four Grammys, three Oscars and a Tony to his name. And now he'd created an evening of world-class razzle-dazzle just for me. Well, me and my 3,083 fellow passengers aboard the Ruby Princess as we cruised our way down the Mexican Riviera.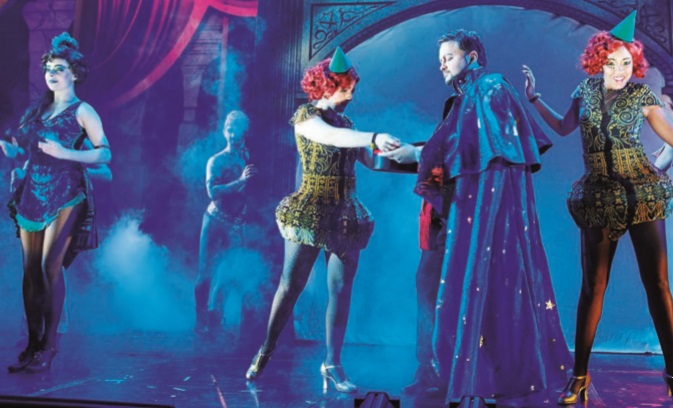 Conceived exclusively for Princess, "Magic To Do" is a revue of songs from the composer's hit shows, loosely linked by the theme of illusion. The music is – of course – fantastic, the production and the sets hugely impressive and the costumes amazing, right down to the elderly Muppets with their alarmingly droopy… well let's just say every lady in the audience probably slept that night in her bra.
Hats off to the performers who managed the magic tricks while emoting at full tilt. If you love musical theatre – and if you don't you'll be sitting in the Wheelhouse bar – you'll be in heaven.
Magic is just one result of Princess Cruises' recent £315m investment in its fleet – a programme which, as you'll have gathered, was not about changing the colour of the towels in the bathrooms. To ensure that their 18 ships stay ahead in such a competitive market, Princess have updated or re-thought almost every aspect of their passengers' experience, from breakfast to bed-time (you'll also find the improvements aboard Ruby's sister ship, Emerald, currently sailing out of Southampton). Their marketing campaign promises that you'll "come back new", but of course they really hope you'll "come back again."
To that end, bringing Broadway on board isn't the only bold stroke they've pulled. Princess is also rolling out The Voice of The Ocean to more ships throughout 2016. The world's favourite TV show – familiar to Saturday-night BBC1 viewers in the form of Ricky, Will.i.am, Paloma Faith and Boy George – loses nothing by taking to the high seas. A holiday this may be, but the auditions are deadly serious. Early in our cruise, hopeful contestants were invited to perform in the Explorers Lounge, minus the iconic chairs but in front of a suitably well refreshed audience.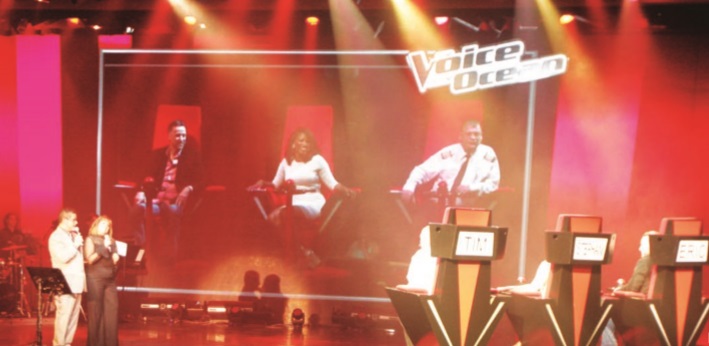 What happens on board stays on board so I'm changing the names, but the talent was real enough. Eighty-year-old Harold stole our hearts with his trembling swing; Max's song (and gender) was harder to pin down but it was Ruth who stood out for me, with a solid performance that would have had Ricky turning that chair within 20 seconds. Mystifyingly she didn't make the final cut, but to be honest I had retired to review the cocktails in Skylounge before the end, confident that the final shortlist was in good hands.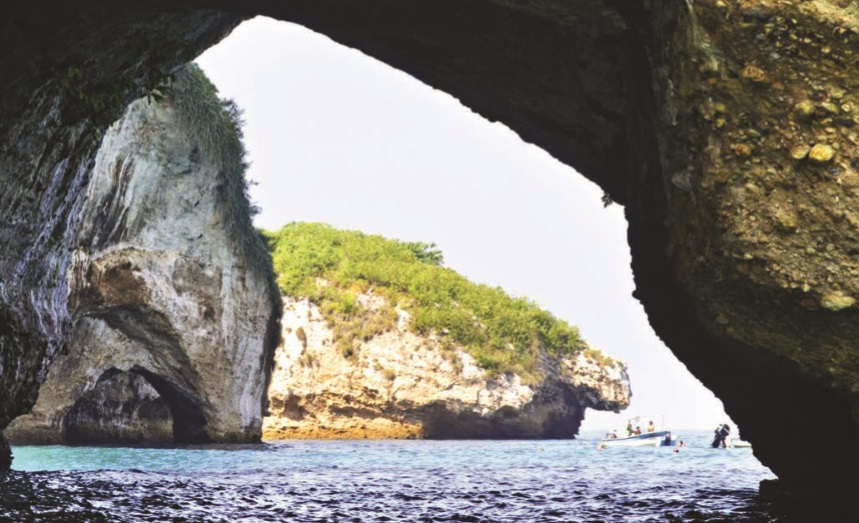 By the night before disembarkation, eight brave passengers had been training all week to meet the "chairs". Who would the judges be? Given the way Princess does things, Gwen Stefani and Adam Levine wouldn't have been a surprise. But they were otherwise engaged, so adjudication aboard the Ruby would be in the capable hands of Mr Magic from "Magic To Do", Californian singer/actress Taylor Courtney, and the ship's ebullient General Manager Guenther Kopf. We loved Guenther, who made up for his complete lack of musical knowledge by offering free cruises to anyone who joined his team.
Hosting the evening was Billy (with little of Sir Brucie about him), who invited us to vote for our favourites after watching the speedily edited replays of each performance. Victory went to Sinatra soundalike Harvey – no surprisegiven the average age of the audience, but much to the delight of his family. His young daughter couldn't stop crying, although there was barely a dry eye in the auditorium.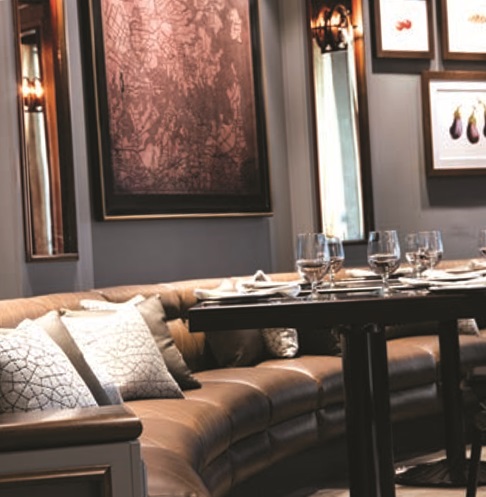 Naturally, "come back new" doesn't just cover the entertainment. Given that food is such a major focus, you could also "come back bigger". Although if all new restaurants boasted a chef as cute as Curtis Stone, then no one would be counting the calories.
This tall, bronzed Aussie may not be a household name like Gordon or Heston – at least not yet – but if you've ever watched Australian Masterchef (and you should, because it puts the UK version to shame), you'll know he's every bit as talented and considerably easier on the eye.
Cruise companies don't mess with repeat passengers' favourite restaurants lightly. But Princess expect big things of Stone, and his new restaurant Share has nudged the legendary Sabatini's overboard in three ships to date. The cuisine is modern European and the concept is that you share your dishes with family and friends around the table – a bit like breakfast with the Waltons but with much better food. It's all about "connecting", says Stone, and what better way to do that than by offering someone a spoonful of your beef-cheek pie?
If you're more likely to jab a fork in any hand that strays towards your plate (especially given the premium price of $39 per head), don't worry. Sharing is not compulsory, although you'll find it hard to resist when your neighbours are tucking into the likes of tagliatelle with roasted Alaskan king crab, twice- cooked duck and ricotta fritters.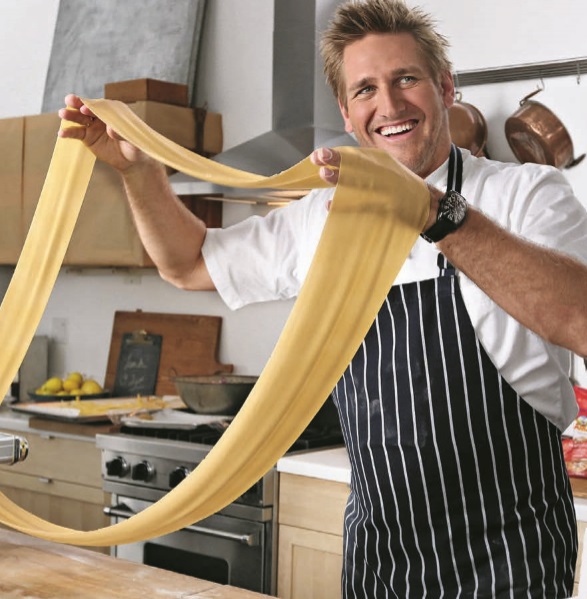 The restaurant itself is a delight, too, with circular banquettes, New York-style glass lampshades and tasteful memorabilia arranged across the open shelving – liberally garnished with photos of Curtis feeding his equally gorgeous family, foraging for fungi, and generally being an all-round fabulous guy.
The culinary innovations don't stop there. Princess Emerald, along with several others in the fleet, is also getting a gastropub, The Salty Dog. Here you'll find "small bites", craft beers and cocktails, but don't be fooled into thinking this is eating lite. You'll consume just as many calories as you would in the Horizon Court – but it's all with an "artisan" twist so it's got to be good for you, right?
Possibly the most subtle new arrival is Norman Love's Chocolate Journeys. Yes, it sounds like a treatment from the ship's spa (and there is actually a choc body wrap that I can highly recommend) but actually it's a reimagining of the ship's patisserie offerings by one of the world's finest chocolatiers. Love's work is most evident in the wine bar, where you can devour his imaginative confections along with your favourite glassful. And if you've left a chocolatelover looking after the cat while you swan around the globe, you can sweeten them on your return with a peppermint-hued box of Love's fine chocs from the onboard shop.
After all this world-class food and entertainment, even the most energetic cruisers will be looking forward to forty winks in their cabin. Naturally this too has received an update, as cruising (or at least Princess) moves beyond feeding you into a stupor and instead looks at the science of snoozing.
Known as America's "Sleep Doctor", Dr Michael Breus has devoted his life to quality shuteye. In tandem with design guru Candice Olson he's helping Princess to roll out an upgrade across the entire fleet by 2018 – no mean feat when you consider that amounts to 45,000 beds. So if your sleep is especially blissful next time you cruise with Princess, you're probably spending the night on one of their specially engineered luxury beds with a spanking new mattress and slumber-inducing bedlinen.
Then again, you may just be exhausted by having so many good things to see and do. Which reminds me – yes, we did stop off at some gorgeous destinations: Puerta Vallarta, Mazatlan and Cabos St Lucas. But it was the ship itself that captured my attention. And that, I am guessing, is absolutely the point.
THE SHIP
| | | | | | | | |
| --- | --- | --- | --- | --- | --- | --- | --- |
| Built | Tonnage | Decks | Length | Width | Passengers | Crew | Speed |
| 2008 | 113,561 | 19 | 951ft | 118ft | 3,084 | 1,200 | 23 knots |
ITINERARIES
■ MEXICAN RIVIERA 7 nights' round-trip on Ruby Princess, departing Los Angeles on February 18, 2017, calling at Puerto Vallarta, Mazatlan and Cabo San Lucas. Price from £528 per person, based on two people sharing an inside
cabin. Fare includes accommodation, all main meals, 24-hour room service and onboard entertainment.
■ CANARY ISLANDS 11 nights' roundtrip on Emerald Princess, departing Southampton on September 17, 2016, calling at Gran Canaria, Santa Cruz De Tenerife, Lanzarote, Funchal Madeira and Vigo. Price from £869 per person, based on two people sharing an inside cabin. Fare includes accommodation, all main meals, 24-hour room service and onboard entertainment.
THE BASICS
■ Cocktail of the day: $8.95
■ Gin and tonic: $6.00
■ Bottled beer: from $4.95
■ Excursion: Yelapa and Mahajuitas Beach for $79.95
■ Tips: $12.95 per person per day; mini-suites $13.95 per person per day
■ Water in your cabin: $2 for 500ml or $3.50 for 1.5L
■ The Sanctuary: half-day lounge rental, $20 per reservation; full-day lounge rental, $40
■ Laundry: $2 for a wash plus $1.50 for detergent