Search for your ideal Cruise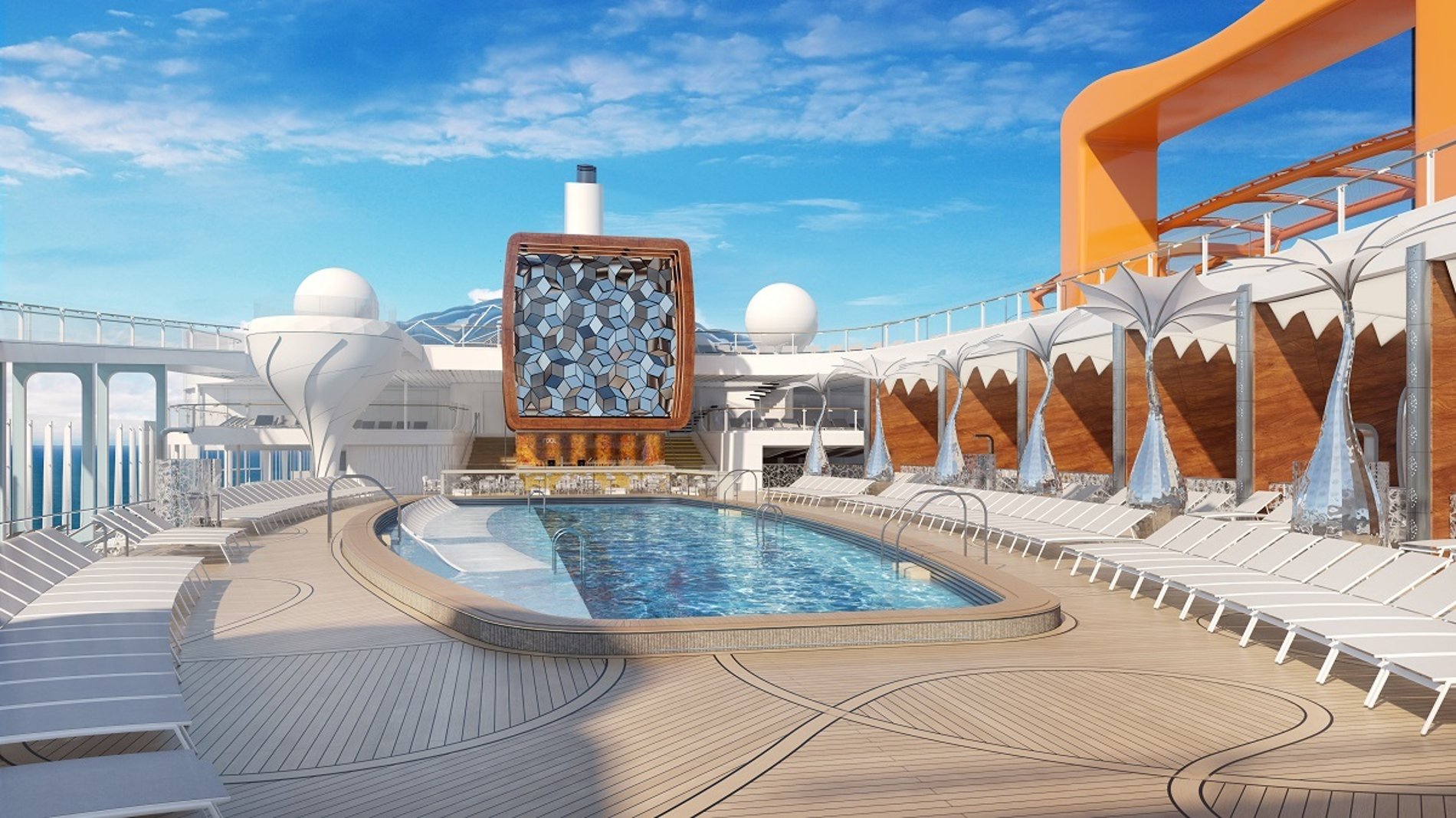 From record-breakers to square-riggers, what's making waves this year? SYMPHONY OF THE SEAS It will be the latest to claim the title of world's biggest cruise ship – but Symphony of the Seas won't just be a slightly larger version of its older sisters Oasis, Allure and Harmony. New features on the Royal Caribbean debutant,
From record-breakers to square-riggers, what's making waves this year?
SYMPHONY OF THE SEAS
It will be the latest to claim the title of world's biggest cruise ship – but Symphony of the Seas won't just be a slightly larger version of its older sisters Oasis, Allure and Harmony.
New features on the Royal Caribbean debutant, launching in March, include the Ultimate Family Suite – a £30,000-a-week, two-storey apartment for up to eight people that features a 3D cinema room with popcorn machine, in-room slide, Lego wall, air-hockey table and balcony whirlpool. Symphony, which carries 28 more staterooms than Harmony of the Seas, will also have a new seafood brasserie called Hooked, a Mexican venue named El Loco Fresh, Playmakers Sports Bar & Arcade – with 30 TV screens – and the Sugar Beach Candy & Ice-Cream Store. Like its most recent predecessor, Symphony will include Ultimate Abyss – a ten-storey slide – as well as the Perfect Storm trio of waterslides and the Bionic Bar where robot bartenders serve drinks. But it will also boast "the world's largest laser-tag arena", based on the fate of the last planet in the galaxy. Hairspray will headline at the Royal Theatre, while an ice-skating show, 1977, will be based on the theft of the crown jewels on the eve of the Queen's silver jubilee.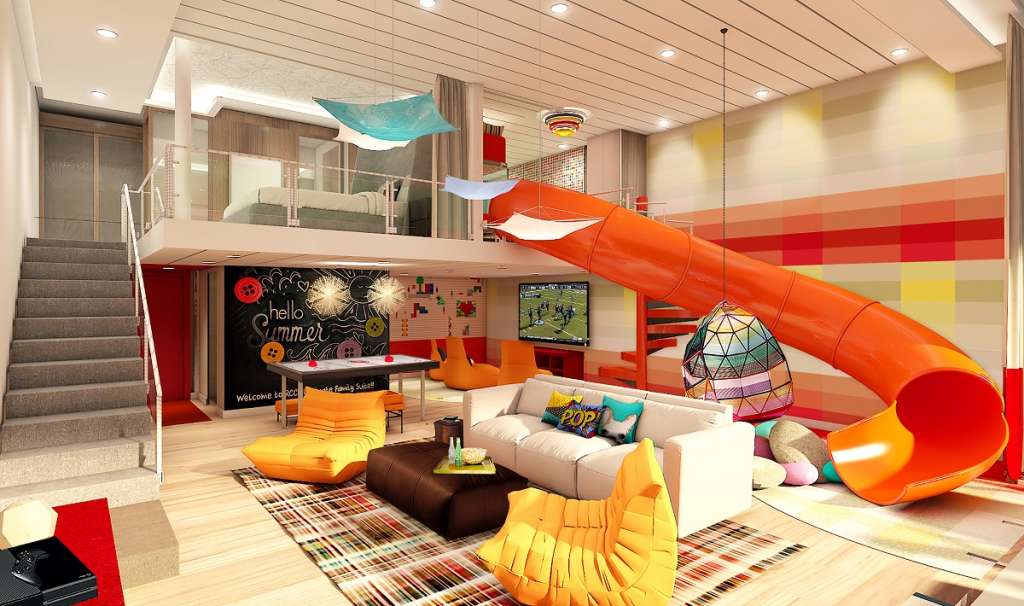 Symphony will spend its inaugural season in the Med before sailing to Miami in November 2018 to begin seven-night eastern and western Caribbean cruises.
CELEBRITY EDGE
Guests on Celebrity's new ship will be able to ride a Magic Carpet – that's the name of the restaurant that levitates between decks two and 16 on the starboard side, becoming everything from a plush tender-boarding area to a restaurant offering "dinner on the Edge" for 90 guests.
British interior designer Kelly Hoppen has created key components of the ship, including staterooms that are 23 per cent bigger, with ten per cent larger bathrooms, than on Solstice Class. "Infinite verandas" mean rooms will stretch from the hall door to the water's edge. Guests will be able to personalise everything from lighting and temperature to service – even choosing a setting to tuck them in or gently wake them.
Other features on the ship include a Rooftop Garden, where guests can enjoy games and activities during the day and outdoor movies and meals at night, and Eden, which transforms from a "chillful" lounge in the morning to a "playful" performance area in the afternoon and a "sinful" restaurant in the evening.
Edge will sail from a new terminal in Fort Lauderdale, Florida, in December, calling at Southampton in May 2019 at the start of a European season. Three more sister ships are on the order books.
NORWEGIAN BLISS
NCL claims its newcomer will be the first ship "custom-built for the ultimate Alaska cruise experience". The third in the line's "Breakaway-Plus" class, Norwegian Bliss will carry 4,000 guests on voyages out of Seattle from June.
The 167,800-ton ship will feature a longer version of the race track unveiled on Norwegian Joy, with guests driving silent electric cars at up to 30mph, and an open-air laser-tag area, themed as an abandoned space station. There will be two multi-storey waterslides – Ocean Loops freefall will include two loops, one extending over the side of the ship and a second see-through one that stretches to the deck below. The tandem Aqua Racer lets guests race side-by-side on inner tubes for more than 360 feet, with a clear section providing stunning ocean views.
Norwegian Bliss will sail a seven-night Alaska cruise every Saturday from Seattle's Pier 66, with calls at Ketchikan, Juneau, Skagway and Victoria, Canada, along with glacier cruising.
CARNIVAL HORIZON
A sister to Carnival Vista, launched in 2016, Horizon will also offer the SkyRide, with bikes suspended from a track 150ft above the sea, as well as an IMAX theatre, and dining options including the Fahrenheit 555 steakhouse, Bonsai Sushi, JiJi Asian Kitchen and a teppanyaki restaurant. Guy Fieri, who has burger joints on 19 Carnival ships, is also introducing a 138-seat full-service barbecue.
Carnival Horizon will be the first ship to feature a Dr Seuss-themed WaterWorks park, with two slides – The Cat in the Hat and Fun Things – as well as a 150-gallon tipping bucket and kiddie splash zone with dozens of spray toys.
Horizon is set to debut on April 2 with a 13-day Mediterranean cruise from Barcelona before heading to New York in May and Miami in September.
SCENIC ECLIPSE
Scenic Cruises is hailing its first ocean-going ship Eclipse as "the world's first discovery yacht". Each of the 114 suites will have a private veranda, lounge and butler service, and guests will have the choice of nine dining options. But while there's room on board for two helicopters and a submarine, Eclipse's small size – just 16,500 tons – will allow it to dock in more remote ports.
Before heading for the Arctic and Antarctic – where it will carry 200 guests rather than the normal 228 – Eclipse will make its debut in August in the Mediterranean. Destinations in its first season include the Dalmatian coast, Greek islands, French Riviera and British Isles.
SEABOURN OVATION
A year after Seabourn Encore was named in Singapore comes its sister ship Ovation, which is joining the fleet in the spring. It too will carry just 600 guests, with each suite having a private veranda, and it will sail around Europe – including UK ports such as Dartmouth, Invergordon and Newcastle – between May and November. Designer Adam Tihany says his vision was to give the ships the feel of a luxury yacht, with rounded furniture and fittings for a "soft and sexy" look.
LE LAPÉROUSE AND LE CHAMPLAIN
Guests will be offered a room with a very unusual view on two identical ships being launched by French company Ponant this year. An underwater lounge called Blue Eye will have portholes shaped like whales' eyes and digital screens showing the passing seascape. To further enhance the experience, passengers will relax on gently vibrating sofas while listening to sounds of the ocean picked up by hydrophones below the keel.
Architect Jacques Rougerie says the experience will allow guests to follow in the wake of subaquatic pioneers and explorers such as Jacques Cousteau.
"For the first time," he adds, "the public will be able to be at the heart of an underwater world during a cruise. They will need to use all of their senses."
Le Lapérouse and Le Champlain will stay in Europe for their first season. Le Lapérouse will then head to southeast Asia, New Zealand and the Pacific, while Le Champlain will go to South America, the Caribbean, Greenland and Canada.
NIEUW STATENDAM
The sixth Holland America ship to carry the Statendam name since 1898, this 99,500-ton sister ship to Koningsdam will share much of the latter's design but have exclusive public spaces and its own style created by hospitality designer Adam Tihany and architect Bjorn Storbraaten.
The 2,650-passenger ship is due for delivery on December 1 in Venice, ready for its debut sailing from Rome to Fort Lauderdale, Florida, on December 5. Nieuw Statendam will then spend the winter cruising mainly seven-day Caribbean itineraries.
ROALD AMUNDSEN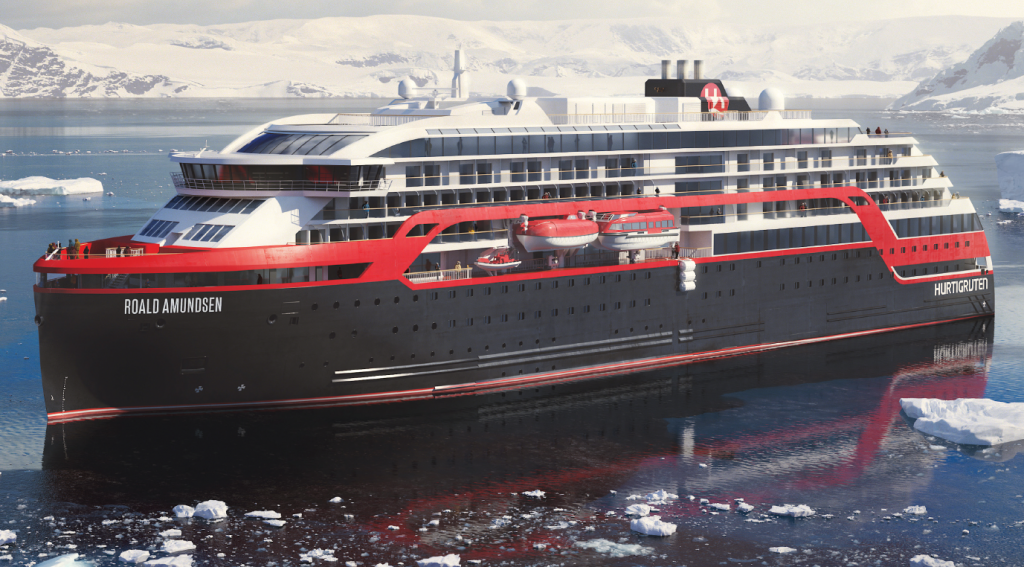 Hurtigruten's new expedition ship will bring "Antarctica to the masses", according to the company's British managing director Magnus Zetterberg. The hybrid-powered 500-passenger ship, named after the first man to plant his flag at the South Pole, will carry passengers to the seventh continent in considerable comfort, featuring an infinity pool, hot tubs and a large observation platform to spot wildlife. Most cabins will have their own balcony and there will be a small number of suites. Food in the three restaurants will be inspired by local flavours and destinations.
FLYING CLIPPER
The long-awaited newcomer to the Star Clippers fleet will be the largest square-rigger in the world, carrying 300 passengers and powered by 35 sails. Flying Clipper will have three pools – including one that funnels sunlight through the ship's atrium into the dining room – and a watersports platform. Popular features of the fleet's other ships, such as the cosy library, bowsprit net and Tropical Bar, will be incorporated in the design. Though the ship will have high-tech engines, it will rely on wind power whenever possible.
MSC SEAVIEW
Blink and you might miss the latest MSC Cruises ship, they seem to churn them out so frequently. The latest addition to the fleet will be Seaview, arriving in June, just six months after sister ship Seaside came into service. It will sail an inaugural season in the Med, calling at ports including Genoa, Naples, Valletta, Barcelona and Marseille, before heading south for the winter.
VIKING ORION
Viking's fifth ocean ship, Orion, will debut in July, joining identical sisters Star, Sea, Sky and Sun. The godmother to the ship – which was previously referred to as Viking Spirit – will be retired Space Shuttle astronaut Dr Anna Fisher, and guests will be able to enjoy lectures on astronomy and space exploration. Orion will spend its maiden year sailing itineraries in the Mediterranean before making its way to Asia, Australia and then Alaska.
NATIONAL GEOGRAPHIC VENTURE
The sister ship to National Geographic Quest, which launched last year, will make its debut in June. The twins are the first new builds in Lindblad's 37-year history and the only expedition ships designed and built from scratch in the US. Quest, which carries 100 guests and a collection of kayaks, paddle boards, military-grade Zodiacs and a remotely operated vehicle, will make its inaugural voyage in Alaska.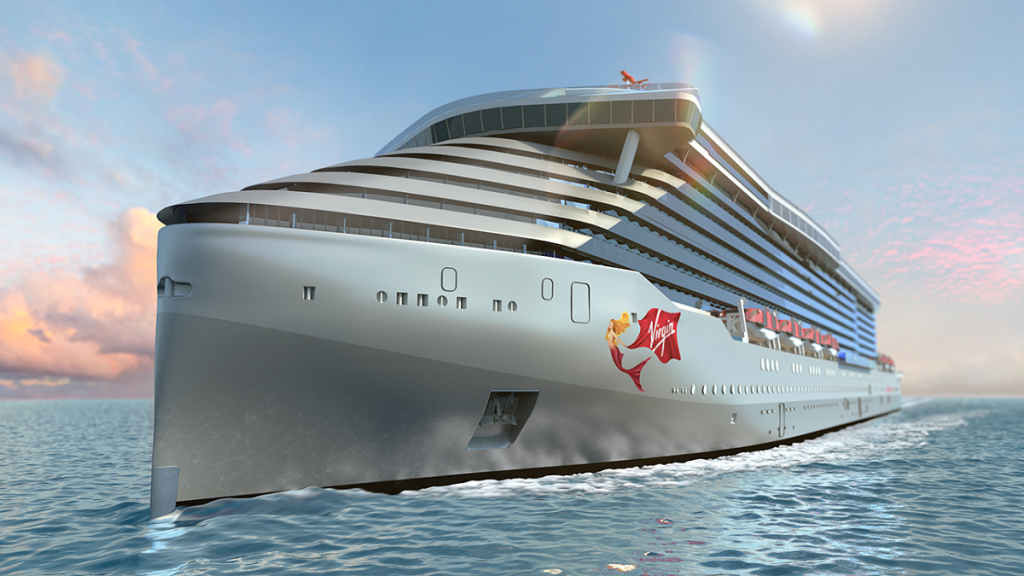 VIRGIN GOES FOR ADULTS, RITZ-CARLTON AIMS FOR LUXURY
Virgin Voyages and the Ritz-Carlton Yacht Collection are both newcomers to the cruise industry, aiming for a cut of the multi-billion-pound market. Virgin (above right) has announced that its three ships launching in 2020, 2021 and 2022 will offer adults-only voyages for 2,800 passengers each out of Miami on seven-day Caribbean itineraries with a Sunday sail date. The first of three yachts planned by the Ritz-Carlton Hotel Company (above left) will launch late in 2019. Voyages on the 298-passenger, all-balcony ships will last from between seven and ten days, calling at smaller ports in the Mediterranean, northern Europe, the Caribbean and Latin America such as Capri, Portofino, St Barts and the old town of Cartagena.