Search for your ideal Cruise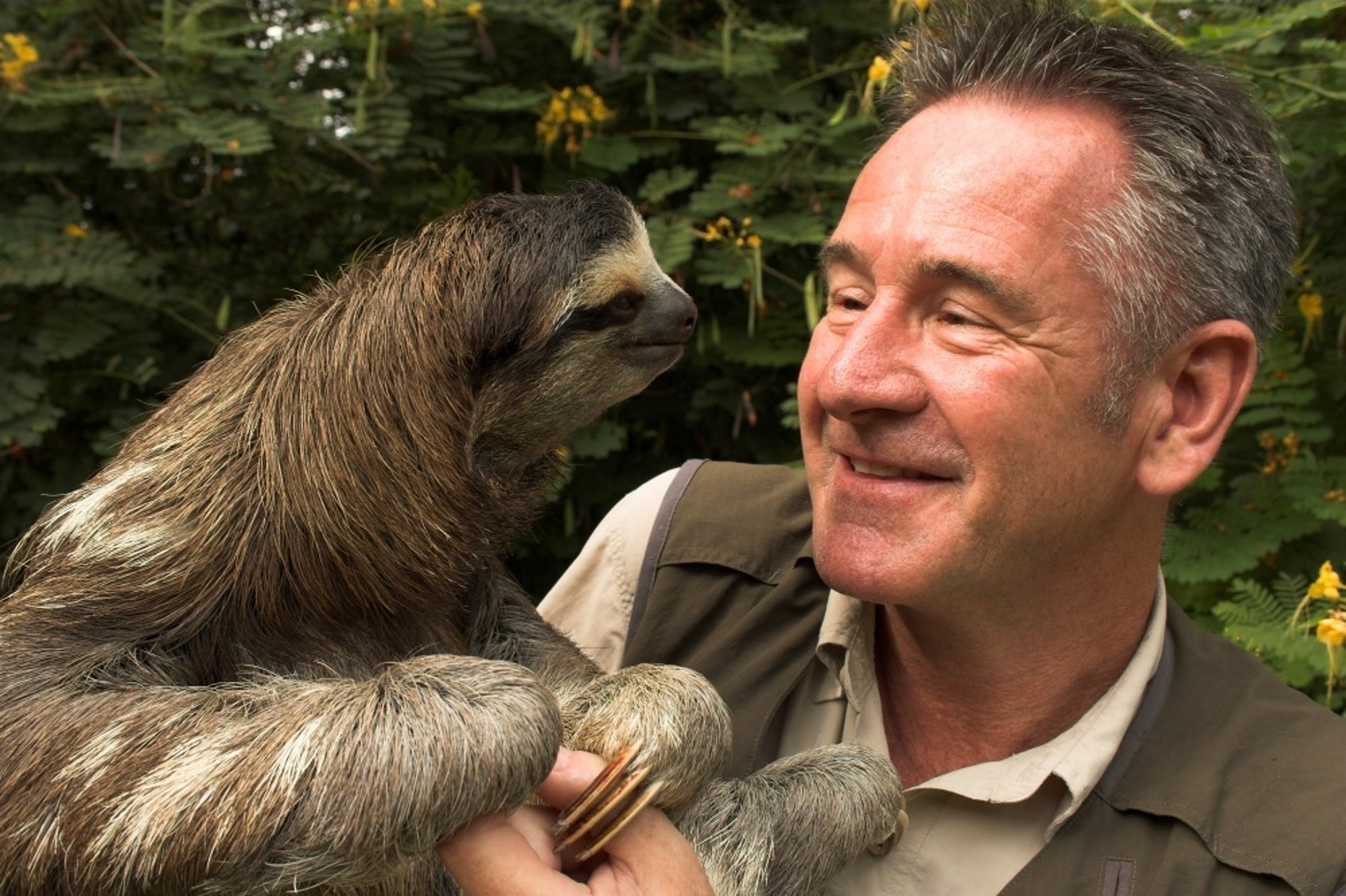 Nigel Marven interview on his new 'Cruise Ship Adventures' television series
David Fiske talks to Nigel Marven about his new television series 'Cruise Ship Adventures' which débuts on UKTV's Watch on Tuesday 5 May at 8pm. Nigel Marven is a wildlife presenter and enthusiast who started his full-time television career working as a researcher on Sir David Attenborough's First Eden series about the Mediterranean. After more
David Fiske talks to Nigel Marven about his new television series 'Cruise Ship Adventures' which débuts on UKTV's Watch on Tuesday 5 May at 8pm.
Nigel Marven is a wildlife presenter and enthusiast who started his full-time television career working as a researcher on Sir David Attenborough's First Eden series about the Mediterranean. After more than a decade Nigel left the BBC for Granada Television where he produced a number of cutting-edge wildlife films before choosing to run his own production company.
I started by asking Nigel about his cruising history. To my surprise he claimed that he had not sailed on a cruise ship before. He explained that when Azamara approached him with the idea for a television series he was close to turning it down as he expected the on-board experience to be "boring". He then caught the 'cruising bug' on a transatlantic voyage with Azamara. During a call into the Azores he took a group of 30 passengers to witness the Azores bullfinch (Priolo in Portuguese). He said at that point he realised that lots of cruise ship passengers enjoy experiencing wildlife but many think it is impossible to do this on a traditional cruise ship holiday due to the relatively short time in each port of call. And so the idea for the television series was born.
Nigel explained he is a fan of the smaller cruise ship experience that Azamara offers. He said he has no desire to experience a massive resort ship with entertainment offerings such as rock climbing walls and surfing simulators. Instead he said he prefers smaller ships that can call into more remote ports of call around the world and that can offer overnight calls in some of these destinations.
I asked him what he thought of the hospitality on-board, especially as he had spent considerable time on-board Azamara Quest and Azamara Journey for the programmes. He described the experience as "perfect" and praised the hospitality of the friendly staff and the helpful captains. He said his previous shows had proved incredibly successful in India, Asia and Scandinavia in particular and so many of the ship's crew had previously watched him on television. Nigel also praised the high standard of food available on-board and the variety, in particular relishing the opportunity to enjoy many a cup of latte coffee in the Mosaic café or a chocolate croissant in his cabin before breakfast. He summed up the experience on-board both the Azamara vessels as being a home away from home.
'Cruise Ship Adventures' is a six-part series that follows Nigel as he tours the Caribbean, Scandinavia, the Mediterranean, Central America, the Indian Ocean and the Antarctic on- Azamara Club Cruises' luxury cruise ships. Nigel was keen to point out that this was not a reality series, a fly-on-the-wall documentary nor a pure nature documentary. Instead the show blends a look at the cruise ship experience together with potential shore experiences that are available to passengers.
I asked Nigel whether there was one region in particular he was most fond of. He diplomatically said that every region was fabulous but he did reveal he thought the Falkland Islands were truly amazing, particularly for the penguin sightings. For instance in episode six he takes the ship's band to play a concert for Gentoo penguins. Nigel also recommended the Falkland Islands as the best place on Earth to experience Rockhopper penguins.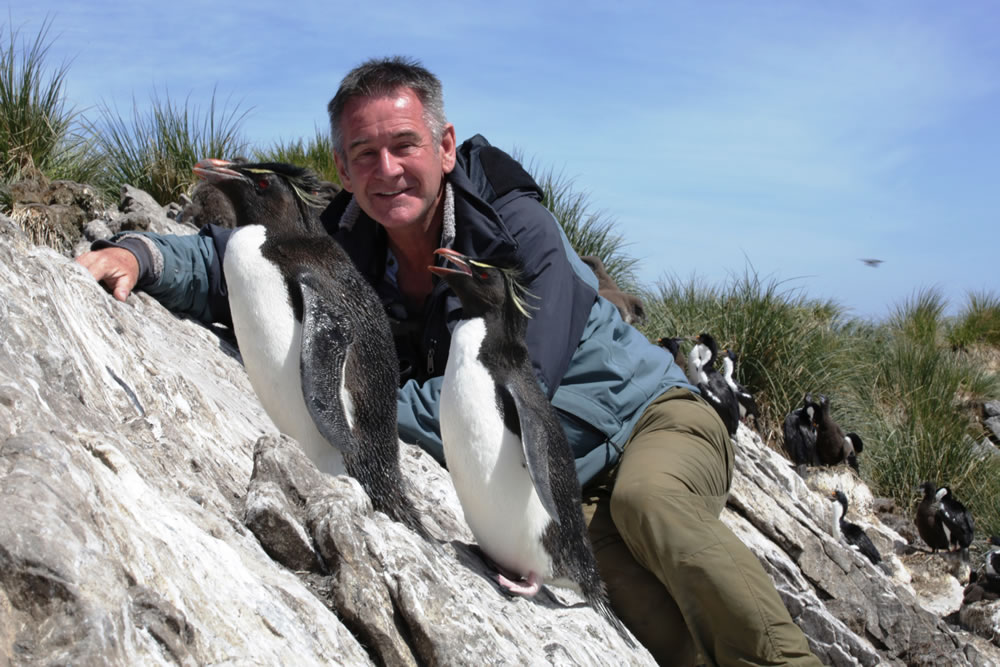 Nigel pinpointed the Panama Canal as a surprising highlight. He explained that it is an experience found on many cruise ship itineraries and he expected it to be dull but it turned out to be one of the most fascinating of all, particularly due to the facts and figures behind the canal's operation.
I pushed Nigel for his favourite wildlife encounter from the series and without hesitation he told me it was snorkelling with a sperm whale in Dominica in episode one. He described Dominica as the "Jurassic Park of the Caribbean" and explained there are so many wildlife encounters available on the island. The Imperial Amazon Parrot, or the Sisserou, for example is a species only found on Dominca. But for Nigel the sperm whale experience was the most memorable.
I then asked him whether he thought that cruise ships were a good way for hobbyists and enthusiasts to explore the natural world to which he emphatically replied that indeed they were. He said that purpose-chartered expedition ships were the very best but small-sized cruise ships such as Azamara Quest and Azamara Journey were a very close second best. Their small size means they can access more restricted ports that larger ships cannot and their overnight stays in ports of call allow for even more wildlife spotting opportunities.
Nigel was keen to stress he had not been given any special dispensation for filming the television series. He said that all of the experiences he embarked upon were available to cruise ships guests and could be achieved during a typical duration spent in port. He pointed out that many bird watchers love setting up their telescopes on cruise ship decks as they provide a steady and stable surface. He also explained how unpacking once was considerably more advantageous for avid enthusiasts when compared to flying to various destinations and having to pack and unpack a number of times.
A second series is under consideration, with Australia and New Zealand top of the list of potential destinations. Nigel also hopes to spend time in Central America.
Nigel Marven's series 'Cruise Ship Adventures' is on UKTV's Watch channel with the first episode broadcast on Tuesday 5 May at 8pm. This episode sees Nigel tour the Caribbean witnessing giant lizards on Richard Branson's exclusive Necker Island resort, as well as leatherback turtles and beer-drinking pigs on the US Virgin Islands before ending in Miami where the ship's captain takes part in alligator wrestling.
(Photo credit to Alistair Tones)