Search for your ideal Cruise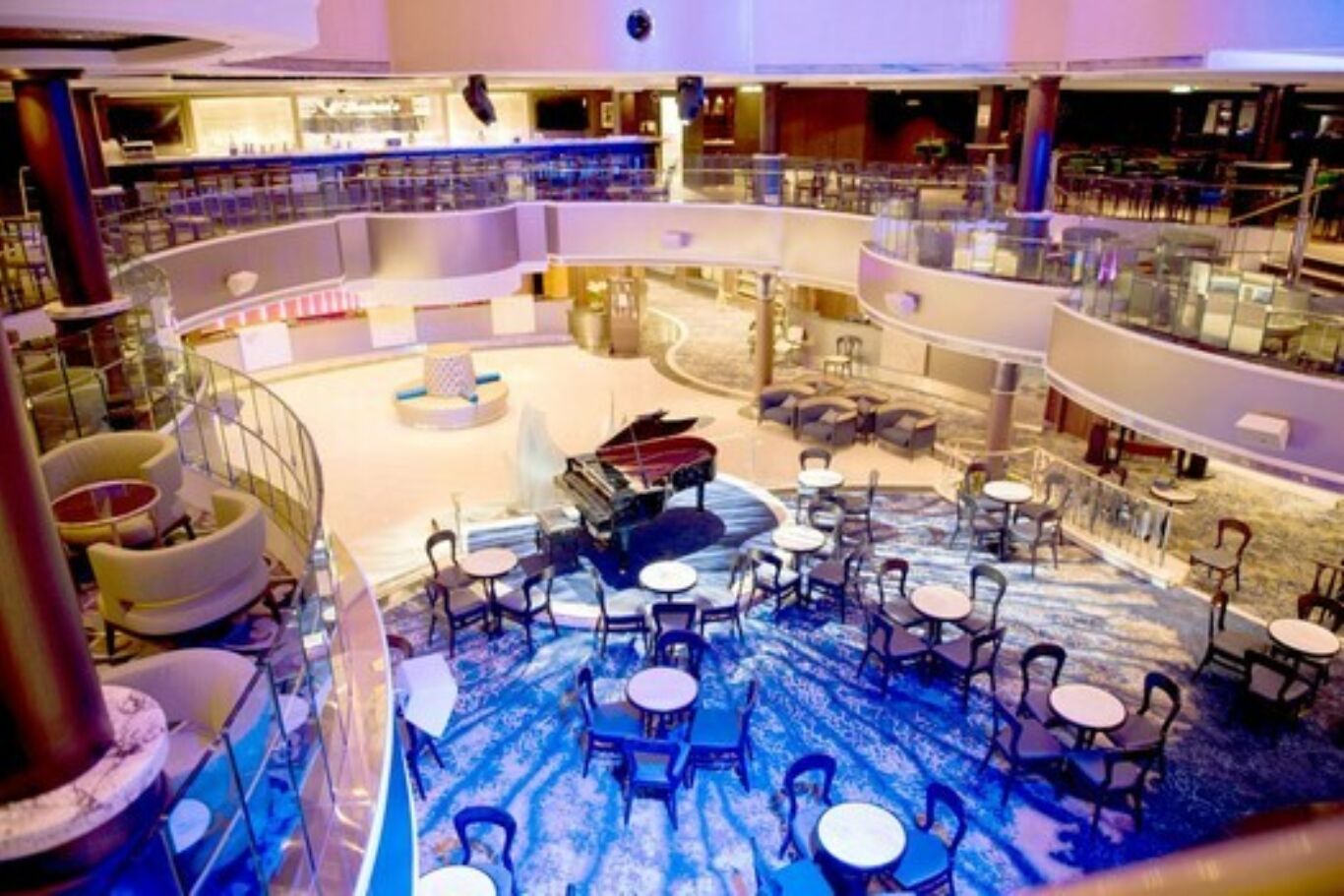 Norwegian Dawn sets sail for Bermuda as a new ship
Norwegian Cruise Line's ship returns to Boston for the summer season after an extensive month-long renovation that virtually rebuilt the vessel, adding new restaurants, bars and lounges, including the popular O'Sheehans Bar & Grill, Sugarcane Mojito Bar, Bliss Lounge and The Cellars, a Michael Mondavi Family Wine Bar, along with new upscale Mexican dining venue
Norwegian Cruise Line's ship returns to Boston for the summer season after an extensive month-long renovation that virtually rebuilt the vessel, adding new restaurants, bars and lounges, including the popular O'Sheehans Bar & Grill, Sugarcane Mojito Bar, Bliss Lounge and The Cellars, a Michael Mondavi Family Wine Bar, along with new upscale Mexican dining venue Los Lobos Cantina
Norwegian Cruise Line's Norwegian Dawn sailed into her seasonal homeport of Boston this morning as an essentially new vessel, following a month-long dry dock where she received enhancements to every part of the onboard experience, from two brand new restaurants and three new bars and lounges, updated design and décor in all public spaces, to refurbishment of all staterooms including a complete makeover of the ship's signature Garden Villas, some of the largest suites at sea. Norwegian Dawn's extensive renovation is a part of The Norwegian Edge™ programme, a $400 million investment that sets a new standard of excellence for the Norwegian brand,.
"As with each of the ship refurbishments within the Norwegian Edge programme, this was not your average dry dock," said Andy Stuart, Norwegian Cruise Line president and chief operating officer. "Norwegian Dawn was brought down to the steel in many spaces and rebuilt to evoke the look and feel of the newest Norwegian ships, allowing guests sailing on her to enjoy all of the freedom and flexibility that only Norwegian offers, along with a more premium experience from bow to stern."
Norwegian Dawn's guests will have several new restaurants, bars and lounges to enjoy. A new concept for the Norwegian fleet, Los Lobos Cantina, will open on 1 July. Los Lobos Cantina is an upscale Mexican restaurant that offers a modern take on traditional favourites like guacamole prepared tableside, al pastor tacos, enchiladas de mole and hand crafted margaritas, all available à la carte. A guest favourite, O'Sheehan's Bar & Grill is making its debut on Norwegian Dawn today, and features signature sports bar décor while offering favourite pub fare and beers on tap. Wine lovers now have a chance to sip and savour their favourite vintages at The Cellars, a Michael Mondavi Family Wine Bar as the former Pearly King Pub has been completely transformed into a modern, upscale wine bar offering tastings and engaging educational events. Sugarcane Mojito Bar will serve up more than 15 varieties of mojitos in a modern lounge area on Deck 13 adjacent to the new location for Moderno Churrascaria. Finally, Spinnaker Lounge was transformed into the Bliss Lounge, offering a larger space for guests to relax and enjoy a cocktail.
The dining experience onboard Norwegian Dawn will be further enhanced with extensive renovations to all of the existing complimentary dining venues. The Venetian, Aqua, Bamboo Asian Restaurant and Garden Café all have completely new looks following enhancements, redesigns and refurbishments.
Speciality restaurants will also have a new upscale look and feel throughout the ship. Le Bistro and La Cucina have exchanged locations, with each space presenting a premium dining experience that is brought to life with new décor including updated carpet, furniture, decorative lighting and signage. Moderno Churrascaria resides in a new location on Deck 13 and features all new décor, as has Cagney's Steakhouse. Teppanyaki restaurant was completely renovated and has doubled in size with two additional tables, new flooring and décor and the addition of a divider between Bamboo and Teppanyaki for a more private experience.
The ship's existing bars and lounges, Gatsby's Champagne Bar and The Cigar Bar will also offer a fresh experience.
Every stateroom on the ship was enhanced during this renovation, receiving new carpets, bedding, drapery, artwork and furniture. The dry dock also allowed for a complete makeover of the ship's two Garden Villas, now featuring a more clean and modern look with brand new flooring and furniture inside and out, new ceilings, lighting, bedding, décor and flat screen TVs.
Norwegian Dawn's public spaces, elevators and restrooms were refreshed from top to bottom to receive an updated look with new contemporary design, as well as new lighting, flooring, wall coverings and wall sconces to give the full ship that "new ship" look and feel.
The ship's pool deck was completely refurbished to create a brighter and livelier atmosphere for sun-seekers with new decking and new awnings to give the open deck a sleek, yacht-like feel. Additionally, the main pool deck received new exterior showers, upgraded pool loungers, and a fresh look to all exterior corridors. Kids, and kids at heart, sailing aboard Norwegian Dawn can now enjoy an upgraded Entourage teen space and video arcade with built-in entertainment areas, new carpeting and wall finishes and new modern furniture.
Entertainment venues such as the Dawn Club Casino and Stardust Theater were also touched by this extensive renovation. Guests sailing aboard Norwegian Dawn will now be able to enjoy headlining shows Band on the Run, Showdown and Elements in a refreshed Stardust Theater with reupholstered and re-cushioned seating, as well as new carpets and drapery throughout the expansive theater.
Guests looking to unwind after enjoying all that the new Norwegian Dawn has to offer can do so in the completely redesigned Mandara Spa – with refreshed sleek décor, updated treatment rooms and newly added spaces.
Norwegian Dawn will sail from Boston to Bermuda each week through to October, spending three nights in port, and from New Orleans to the Western Caribbean – including a call at Harvest Caye, Belize, the Caribbean's premier resort-style port of call – during the winter season, beginning in November. For more information or to book a cruise aboard the new Norwegian Dawn, contact a travel professional, call Norwegian at 0333 241 2319 or visit www.ncl.co.uk.