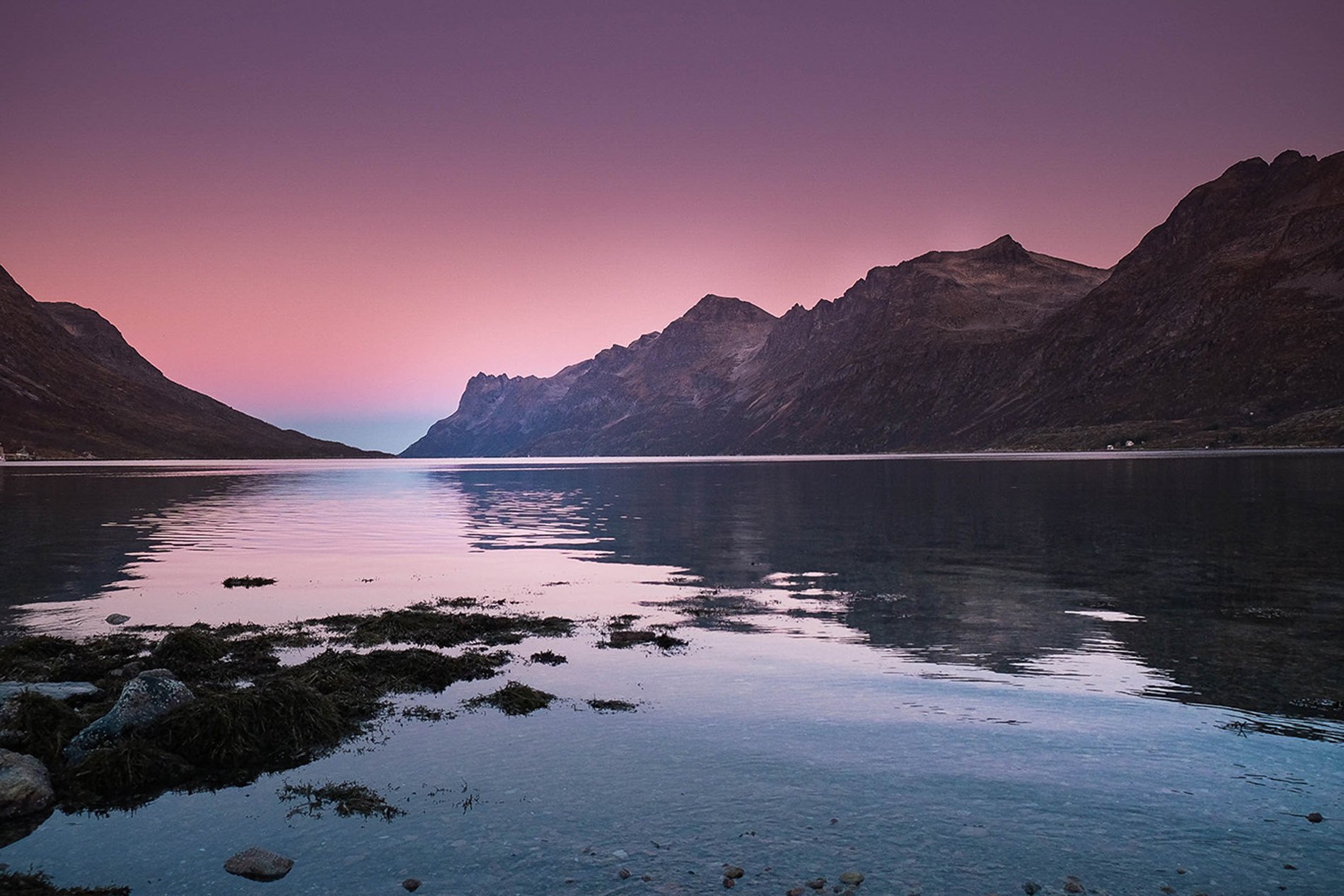 See the Best of the Norwegian Fjords on CMV's Magellan
For some, Norway's spectacular fjords are a first taste of cruising. For others, they are quite simply the ultimate destination
When the Vikings discovered the Lake District, it's said they forgot to be homesick. As a lifelong lover of Cumbria's meres and mountains, I had long yearned to repay the compliment and visit the majestic Norwegian fjords.
So there we were – beanies pulled down and anoraks zipped up – braving blustery Dalsnibba, the famous Eagle Bend. One of eleven hair-raising hairpins on the road from Geiranger to Eisdal, this must be Norway's most Instagrammed beauty spot. The Norwegian fjords, where if the wind doesn't snatch your breath (or your phone) away, the view surely will.
From lunar crags, glaciers and ice-blue lakes, our eyes tumbled over the cliff-edge to Geirangerfjord, an emerald ribbon of water 1,500 metres below. Anchored snugly at its head was a single white ship, like a toy in an exotic tub. This was Magellan – Cruise & Maritime Voyages' 1,200-guest traditional cruise liner, and my floating home throughout a fabulous eight-day "Majestic Fjordland" voyage.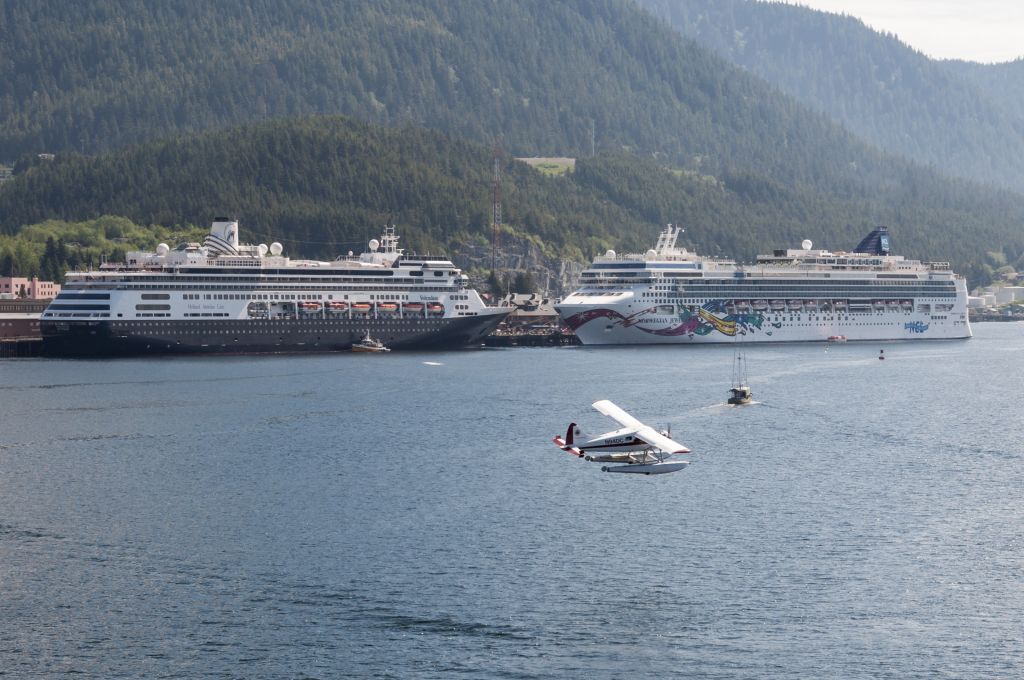 After a day crossing the North Sea from Tilbury, our first stop was Bergen, birthplace of Peer Gynt composer Edvard Greig, and gateway to the fjords. Norway's medieval capital, its prosperity was built on a booming fishing industry. "In cod we trust" might well have been the civic motto, and in shops and markets the baleful stares of dried fish are a constant reminder of this trade, controlled by Hanseatic merchants for some 400 years.
Although the original medieval town burned to the ground in 1702, the cheerfully painted wooden houses of the UNESCO World Heritage Bryggen Wharf were soon rebuilt. The Hanseatic Museum building dates from this time and gives an atmospheric taste of how these highly disciplined, celibate German merchants carried out their fishy business.
Across the harbour from Bryggen's narrow alleys (now home to art and craft boutiques) is the fish market in Torget Square. Whale meat sausages are on offer here, though golden cloudberry jam may prove more popular as a take-home gift.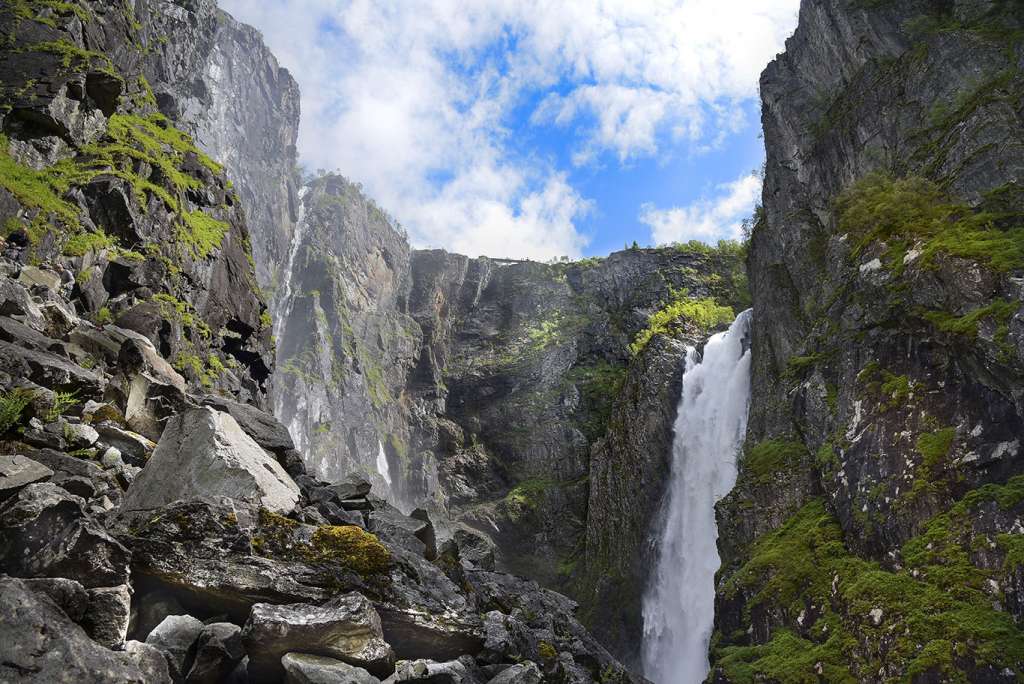 If you've still time to spare, the Mount Floien Funicular will carry you 320m above Bergen in just five minutes for yet another panoramic view of the Norwegian fjords before it's back on board for tea.
Next stop was Molde, the "Rose Town" that basks in the Gulf Stream (even the City Hall boasts a rose garden on its roof terrace). Molde residents are justly proud of their annual jazz festival and their cathedral's 50-metre free-standing bell tower, rebuilt after wartime destruction. Needless to say the scenery is stunning too: the panorama from Varden viewpoint takes in no fewer than 222 mountain peaks.
The high spot for me, however, was at ground level. The Romsdal Museum showcases folk traditions and regional costumes, plus a Kurt Schwitters room with work by the avant-garde German artist who fled the Nazis to live on an island near here (before coincidentally ending his days in that more westerly Viking outpost, the English Lakes).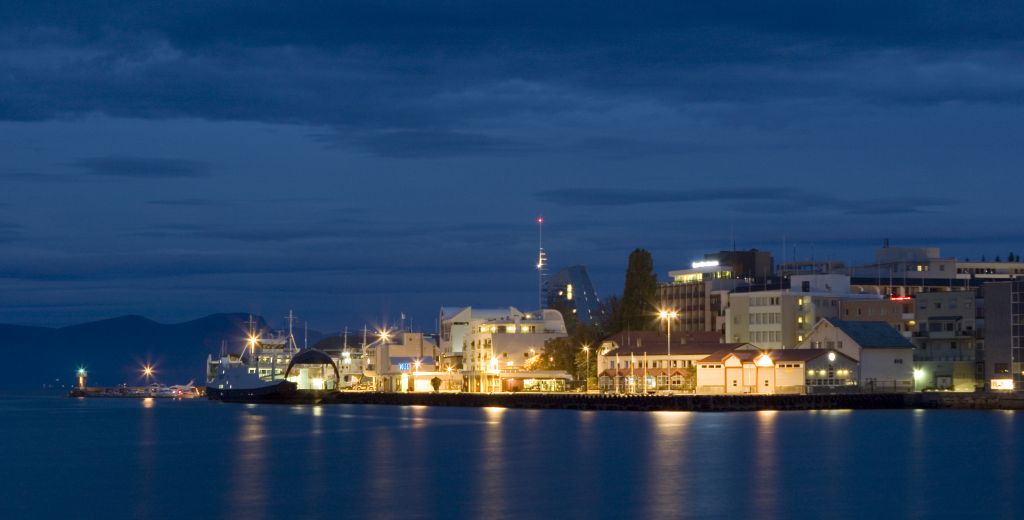 In contrast to the modern, minimalist Krona building, the village of traditional turf-roofed houses, collected from across the region and painstakingly re-erected, is a must-see. Here, we were treated to folk songs and dances by local children before heading off back to the future – or at least the futuristic.
For just over 550 metres, the Atlanterhavsveien (Atlantic Ocean Road) literally hovers between the Norwegian Sea and the Eide and Averoy archipelago. Completed in 1989, this audacious, island-hopping viaduct is the star of many a flash car commercial. It's also a favourite test route of Channel 5's Fifth Gear programme, and there are genuine white-knuckle moments as the road ahead seems to vanish between the infinite ocean and the dark, mountainous backdrop.
While Magellan sailed the short distance from Molde to Andalsnes, we caught the Rauma Railway up to Bjorli to admire yet more scenery, including the terrifying Trollveggen or Troll Wall. With its 1,800 metre drop, this vertical rock face is said to among the six most difficult climbs in the world. I have no reason to doubt that – though it must be said that our party preferred ice-cold beers to icepicks as we viewed this natural wonder from the comfort of our carriage.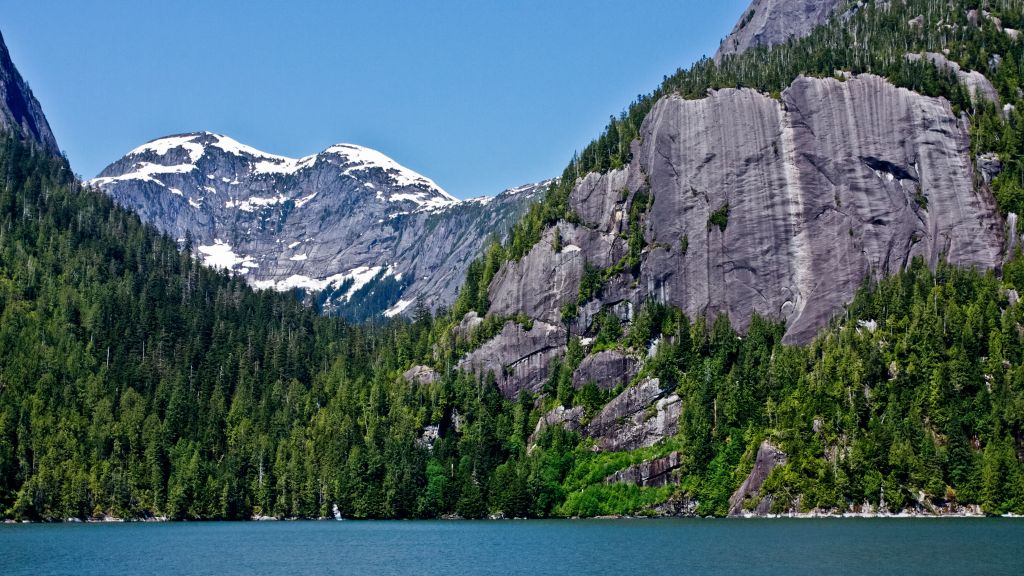 Our troll quest ended with another breathtaking high, at the Voringsfossen waterfall. With mist on my cheeks and thunder in my ears, the view across the chasm was so ethereal that I fancied I was entering Peer Gynt's Hall of the Mountain King.
The next day brought time to reflect on all that we'd seen, as Magellan turned for home. Not that you need daydreams to keep you occupied on board. If you're feeling energetic, you can hit the gym or hone your yoga poses to stay in shape. Or enjoy a mental workout with the daily quiz. Or perhaps a facial, blow-dry or mani at the Jade Wellness Centre is more your ticket.
However you like to spend your time, Magellan's daily menu of entertainments, activities, games, lectures and creative workshops (cross-stitch Norwegian flag keyring, anyone?) means you won't be left thumb-twiddling between excursions and mealtimes. Speaking of which, no fewer than two main restaurants, a bistro, grill, pizzeria coffee shop and Indian restaurant, plus six bars across nine decks, ensure that all possible tastes are catered for.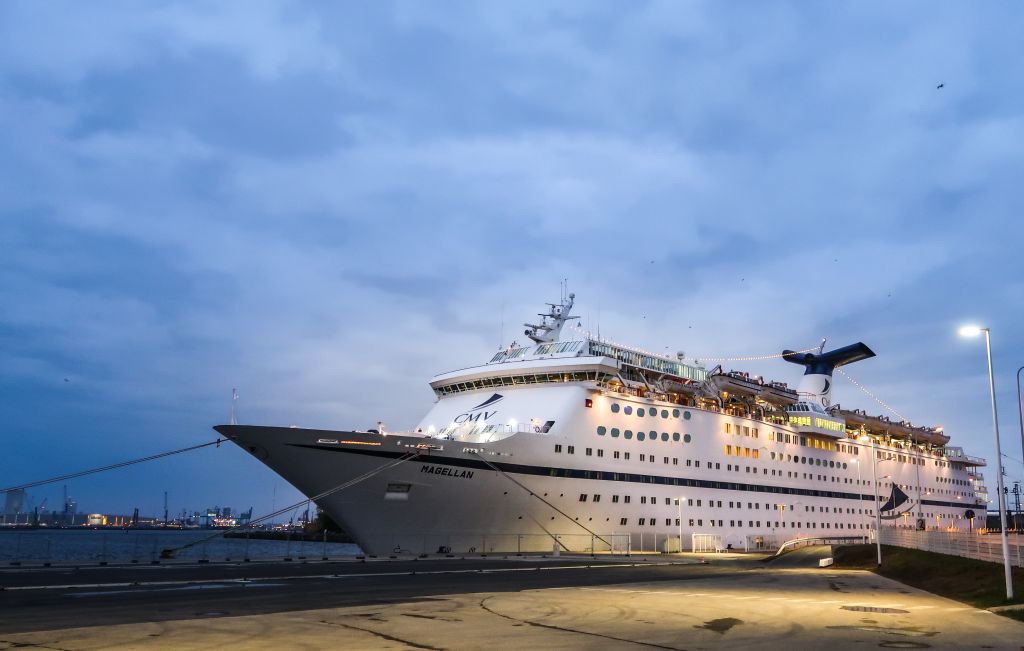 The cocktail of the day in Sinatra's Bar (make mine a Nutty Colada) gets the night off to a giddy start before a programme of shows, cabarets and recitals makes you glad you packed the glitz. A thoughtful tea and coffee station also means comfort (a chamomile nightcap in my case) is on hand 24/7.
Not that travel stress was ever going to steal my sleep on this trip. Since CMV is a no-fly cruise specialist, a well-organised embarkation/disembarkation and a fairly seamless transfer to and from Tilbury replaced the usual airport hell. The only thing I had to worry about was getting milk on the way home.
What else did I carry back? So many extraordinary images and experiences. Marvelling at remote summer farms, perched precariously on mountain ledges; tucking into heart-shaped waffles as goats cropped the turf roof above us at Hardangervidda Nature Centre. Crossing Hustadvika Bay on a Viking longboat (what else?) for a bowl of creamy fish stew on Haholmen island; sneaking a crafty slice of deliciously rich bread-and-butter pudding onboard at tea time. Yes, my Viking appetite was truly appeased. And Magellan, that trip was epic!
Editor's Note: This post was originally published April 2018 and has been updated for accuracy and comprehensiveness.