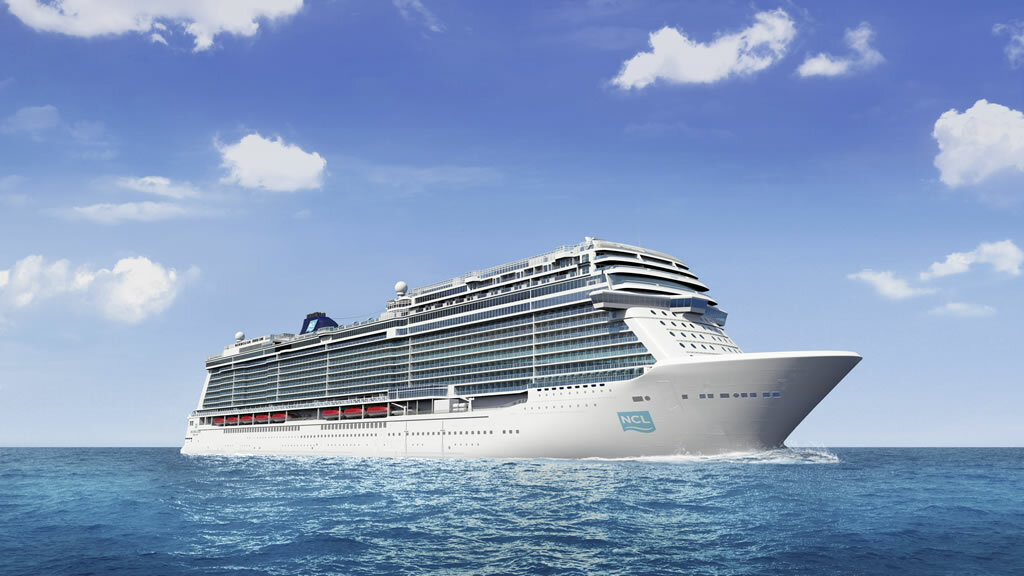 Norwegian's next Breakaway Plus class cruise ship to home-port in China
Norwegian Cruise Line has announced it plans to enter the Chinese cruise market by home-porting a purpose-built Breakaway Plus class cruise ship in China. The 4,200-passenger ship, currently under construction and due to be delivered in Spring 2017, will be designed specifically for the China market with accommodations, cuisine and on-board experiences tailored to the
Norwegian Cruise Line has announced it plans to enter the Chinese cruise market by home-porting a purpose-built Breakaway Plus class cruise ship in China.
The 4,200-passenger ship, currently under construction and due to be delivered in Spring 2017, will be designed specifically for the China market with accommodations, cuisine and on-board experiences tailored to the preferences of Chinese guests. Guests can choose from Mandarin, Cantonese and Continental dining options and enjoy duty-free luxury shopping as well as participating in a number of first-at-sea activities on-board.
The second Breakaway Plus class cruise ship was originally named Norwegian Bliss following a public vote. However, World of Cruising has learnt that this ship will now receive a new name which is expected to be announced in the coming months.
This announcement was made following the opening of new Norwegian Cruise Line Holdings sales offices in Beijing (Guomao CBD), Hong Kong (Quarry Bay) and Shanghai (Xintiandi) to facilitate the cruise line's global expansion. These China-based offices support all three brands in the company's portfolio – Norwegian Cruise Line, Oceania Cruises and Regent Seven Seas Cruises.
Norwegian Cruise Line's Chief Executive Officer, Frank Del Rio, said: "Our new purpose-built ship for China will have characteristics that are authentic to Norwegian Cruise Line and yet distinctively Chinese in all of its sensibility. With this new ship, Norwegian will unquestionably offer our Chinese guests a superior product and introduce a new standard of innovation and excellence into the marketplace, with an unrivalled level of customisation for the Chinese consumer. It will perfectly suit what modern Chinese travellers value from an up-scale cruise experience."
He continued: "Our China offices house a dedicated leadership team uniquely focused on ensuring the success of our local travel agent partners, which is crucial to the success of our expansion in what will soon be the world's second largest cruise market."
Norwegian's first Breakaway Plus class cruise ship, Norwegian Escape, is due to enter service later this month. Last week Pitbull was named as its Godfather. Two additional ships in this class are on order for delivery in 2018 and 2019.
(Image credit to Norwegian Cruise Line)