Search for your ideal Cruise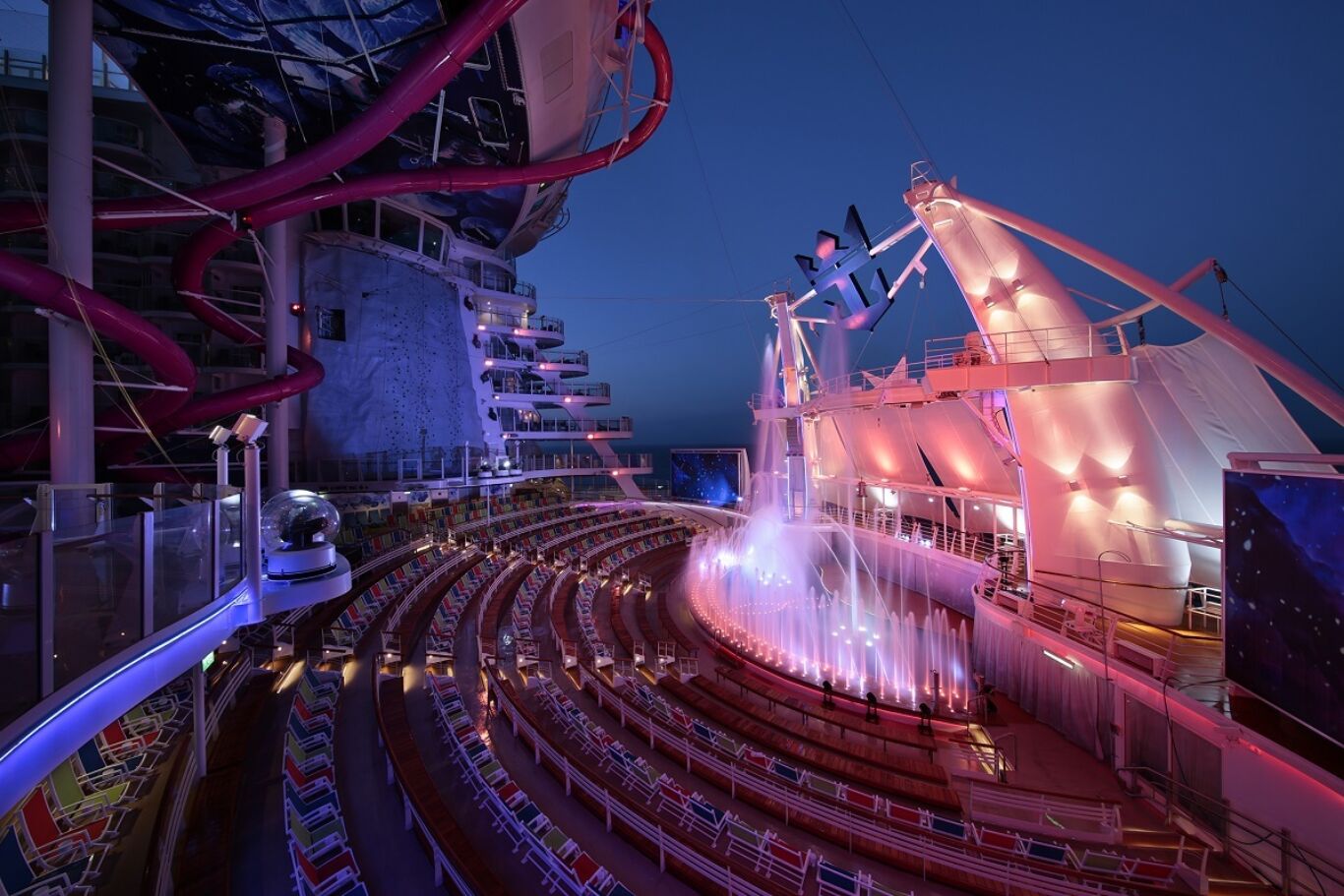 Oasis Class AquaTheater Vinfographic
The theatrical possibilities of the AquaTheater, the distinct high diving, acrobatic performance space introduced by Royal Caribbean with the Oasis class of ships, have breathtaking limits. Two 10-meter high platforms and the hydraulic-floored pool, the largest and deepest freshwater pool at sea, below will serve as podiums for high-diving, hair-raising aerobatics that AquaTheater audiences have
The theatrical possibilities of the AquaTheater, the distinct high diving, acrobatic performance space introduced by Royal Caribbean with the Oasis class of ships, have breathtaking limits.
Two 10-meter high platforms and the hydraulic-floored pool, the largest and deepest freshwater pool at sea, below will serve as podiums for high-diving, hair-raising aerobatics that AquaTheater audiences have come to love.
The AquaTheater is the hot spot for soaking in the rays by day, and enjoying electrifying water and light performances by night. Enjoy heart pulsating water acrobatics and high diving performances, which thrill the audience in an amazing spectacle at sea.