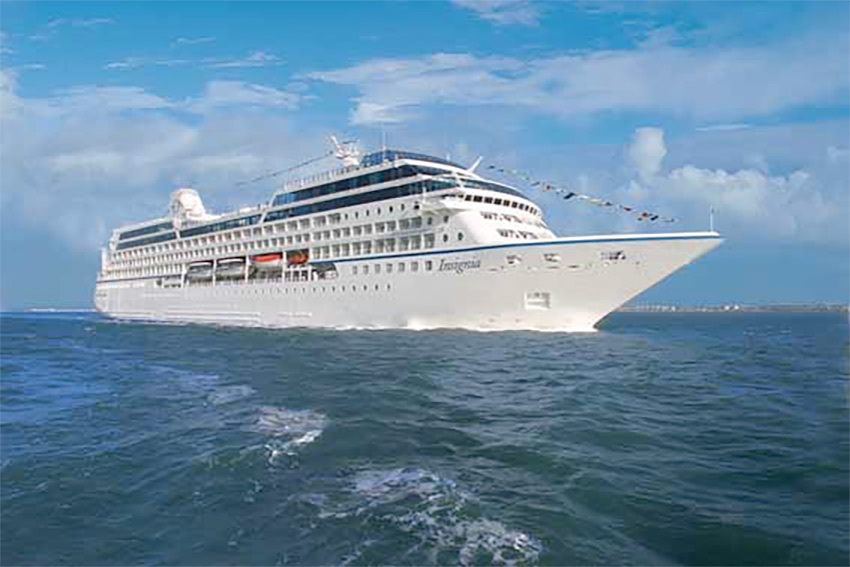 Ocean Cruise News: August 2014
MAMMA MIA! CAN CRUISE SHOWS GET EVEN MORE SPECTACULAR? Royal Caribbean – always at the forefront when it comes to innovation – is promising to take cruise ship entertainment to a new level on its latest ships, Quantum of the Seas and Anthem of the Seas. Quantum – making a brief visit to the UK
MAMMA MIA! CAN CRUISE SHOWS GET EVEN MORE SPECTACULAR?
Royal Caribbean – always at the forefront when it comes to innovation – is promising to take cruise ship entertainment to a new level on its latest ships, Quantum of the Seas and Anthem of the Seas.
Quantum – making a brief visit to the UK when it spends a couple of nights in Southampton at the end of October, en route to New York – follows Royal's tradition of showcasing blockbuster West End productions by premiering Mamma Mia! in its 1,300-seat theatre.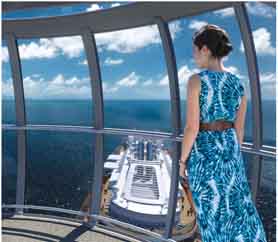 The real excitement, however, comes in its Two70° venue where digital shows will be projected onto 100-ft wide windows and six Robo-Screens – each more than seven ft high, will swoop and swirl in unison. "The entertainment in Two70° is simply magical," said Nick Weir, Vice President, Entertainment, Royal Caribbean International. "There is an incredible team of risk takers and dreamers here at Royal Caribbean. We've always brought the best of land to sea, but in Two70° we are creating something that has never been done anywhere else in the world."
World of Cruising Editor JOHN HONEYWELL will be taking a sneak peek at what Quantum has to offer before the vessel leaves the German shipyard where she is being built. He will also be inspecting sister ship Anthem of the Seas, which will be sailing out of Southampton from next spring. Look out for his report in the next issue of World Of Cruising
PROMISING START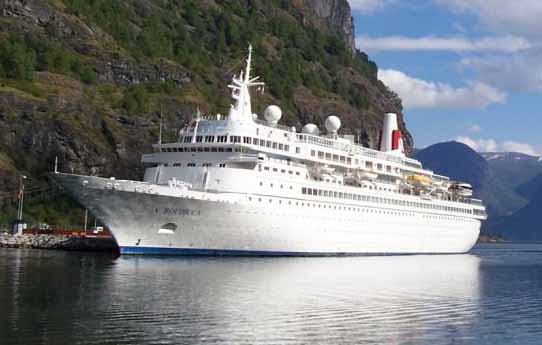 There were some who questioned the wisdom of Fred. Olsen Cruise Line's "Enjoyment Promise" which guaranteed to refund the fare and fly first-time passengers home if they decided within the first 48 hours that they were not enjoying themselves.
But the cruise line is having the last laugh. Since introducing the scheme at the beginning of the year, and welcoming close to 30,000 passengers on board, they have not had to pay out a single penny.
RED FACES OVER WHITE WORKTOPS
P&O Cruises has brought in Rob Cottam, from Leith's School of Food and Wine, and the Ashburton Cookery School in Devon, to oversee The Cookery Club on board Britannia. TV chef James Martin is the man with his name over the door – and he will be on board at least once a month – but Rob is the man who will take charge for the rest of the year.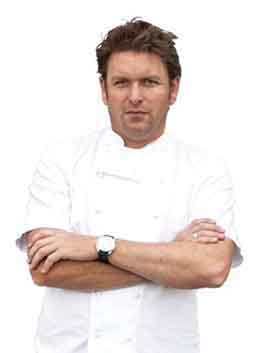 When World of Cruising flew out with him to see the part-completed vessel at a shipyard in north-east Italy, he was shame-facedly carrying a pasta making machine with him to make sure it would fit on the worktop. It did – but there was one disappointment for him. Martin vetoed his plans to introduce a beetroot dish into the passenger lessons because he does not want his pristine white work surfaces to end up looking like pink marble.
See Food Heroes – Page 56 in the magazine
ROYAL SISTERS BECOME TRIPLETS
Princess Cruises will add a third Royal-class vessel to its fleet in 2017. The` 143,000-ton ship joins Royal Princess – named in Southampton last year by the Duchess of Cambridge – and Regal Princess which began sailing in the Mediterranean in June and will be christened in Fort Lauderdale in November.
Like its sisters and the similarly-designed P&O Britannia, the ship, designed to carry 3,560 passengers at double-occupancy, will be built by Fincantieri in Italy at a cost of €600 million.
HELLO WORLD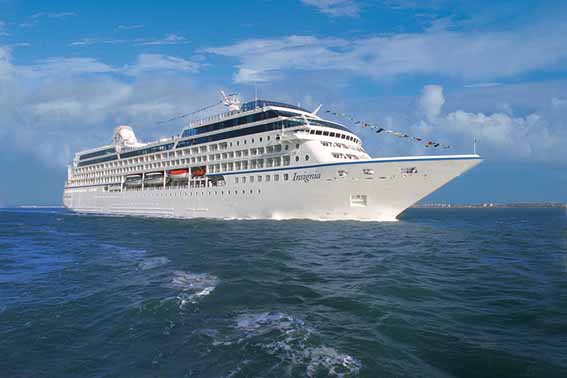 Got six months – and the best part of £50,000 – to spare? Then take your loved one on a 180-day round the world cruise on Oceania Insignia (Above). This really is the voyage of a lifetime!
Setting out from Miami on January 4, 2016, Insignia will visit 57 UNESCO World Heritage sites in 45 countries. Fares from £23,819 per person. Book by October 31 this year to qualify for free gratuities – worth up to $8,300 – and other perks.
IN THE NEXT ISSUE: Crystal cuisine, cruising with Carnival from New York, more news of the new ships arriving in the UK next year, an the launch of an intriguing contest for writers who have never travelled on a cruise