Search for your ideal Cruise
Oceania Cruises: All-New Destinations, Small Ship Sailings and the Finest Cuisine at Sea
From the finest cuisine at sea to exotic small-ship destinations and a fleet of boutique ships. Here's why you should sail with Oceania Cruises in 2021 and beyond
Imagine a cruise line that takes you to remote and exotic destinations, a cruise line that offers the finest cuisine at sea and a luxurious small-ship experience akin to that of a floating boutique hotel – that's Oceania Cruises.
Founded in 2002 to offer an unparalleled gastronomic travel experience, the contemporary cruise line is the ultimate brand for travellers seeking an elegant, refined, yet not stuffy, experience. Days onboard are spent unwinding in five-star facilities, exploring destinations on culinary-themed shore excursions and evenings are spent dining in Michelin-quality restaurants – thanks to its culinary programme inspired by the legendary Master Chef Jacques Pepin. Almost 20 years after its launch and Oceania Cruises today travels to 400 ports across Europe, Asia, Africa, Australia, New Zealand the South Pacific and the Americas.
Its fleet of elegant ships accommodates no more than 1,250 passengers on its largest ships Marina and Riviera; with Regatta, Insignia, Nautica and Sirena carrying just 684. Its small-ship luxury allows Oceania Cruises to curate some incredible shore and onboard experiences, mostly revolving around discovering a destination through its cuisine.
Search all cruises with Oceania Cruises HERE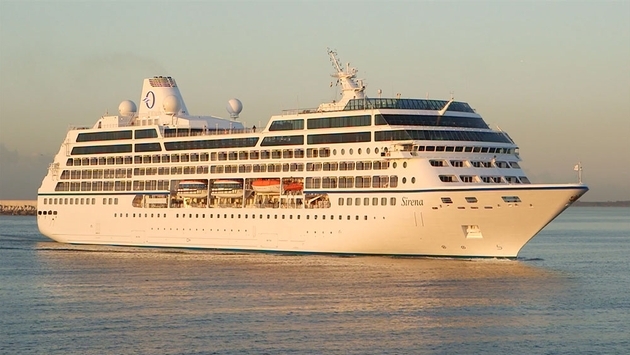 Small ship luxury
Oceania Cruises is the epitome of small-ship luxury, with four of its six elegant ocean liners carrying just 684 guests, and its largest vessels, Marina and Riviera carrying just 1,250. The fleet has been undergoing refurbishment as part of the OceaniaNext programme, the largest renovation project in Oceania Cruises' history. Insignia has been completely transformed, with new public spaces, a soft sea and sky palette of fabrics and the renowned Aquamar Spa + Vitality Center.
For a floating boutique hotel experience, there's Marina and Riviera, sophisticated and elegant with touches like sparkling Lalique Grand Staircases and Ralph Lauren Home furnishings. As the elegant sister ship to Regatta, Insignia and Nautica, Sirena has her own distinct feel, with two unique culinary experiences – Tuscan Steak, serving up Italian favourites and sizzling steaks and the Polo Grill, an elegant American steakhouse.
Find out more about Oceania Cruises HERE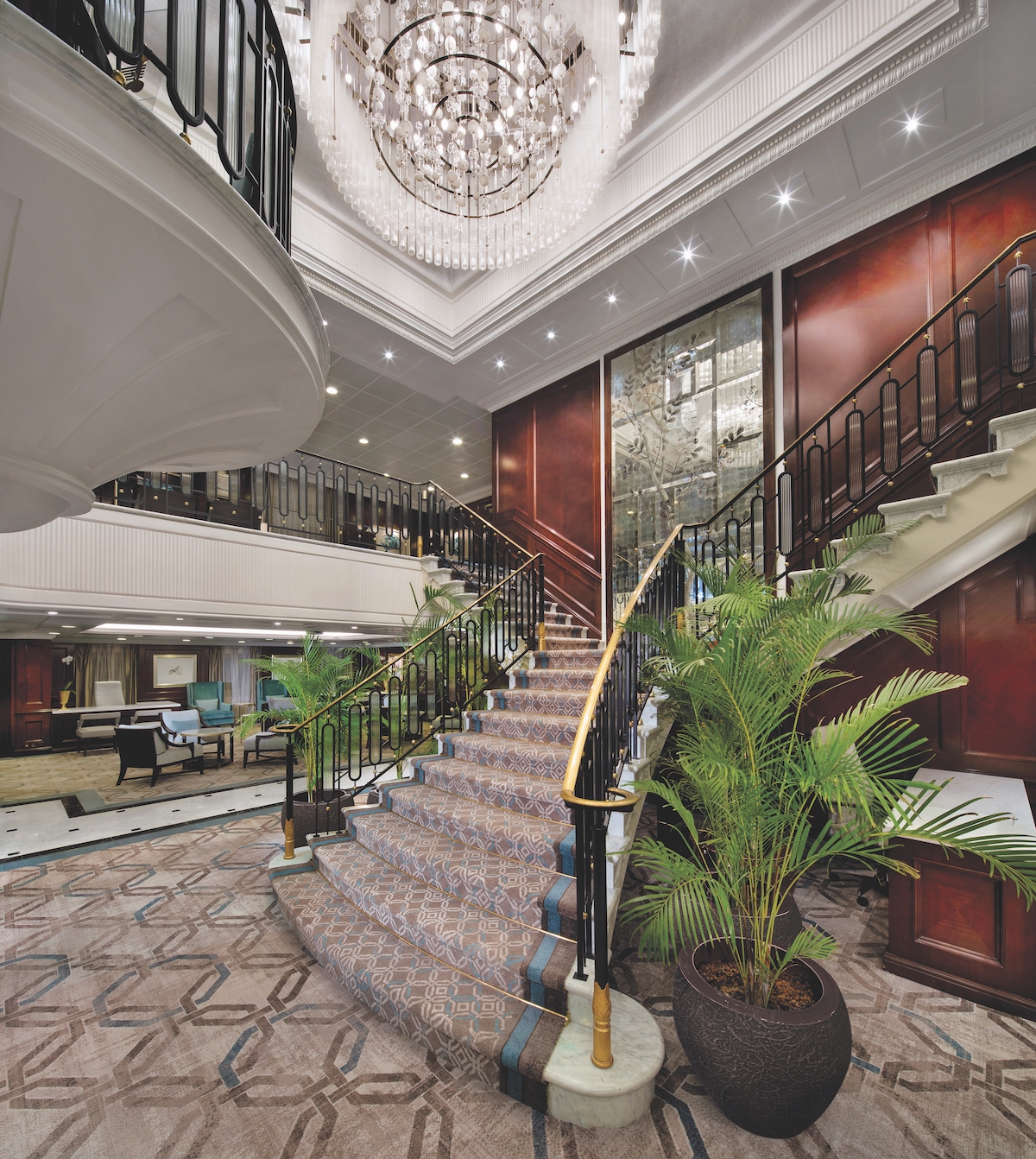 Once on board, Oceania Cruises' passengers are able to relax in the Aquamar Spa + Vitality Center and enjoy fine dining at the myriad of speciality restaurants – from French fine dining to sushi and Italian. Ensuring guests truly experience the finest cuisine at sea, specialty dining is included in the cruise fare.
Gastronomes and wine connoisseurs will especially love Oceania Cruises' Culinary Center, a state-of-the-art on-board cookery school hosting classes and demonstrations, often with local and renowned chefs. For culinary discovery on land, there are Oceania Cruises' incredible Culinary Discovery Tours – allowing you to live experiences you'd never have dreamt were possible on a cruise, like touring a local market with the ship's chef, cooking demonstration at a Venetian master chef's private villa or embarking on a private tour of a tropical plantation in the South Pacific.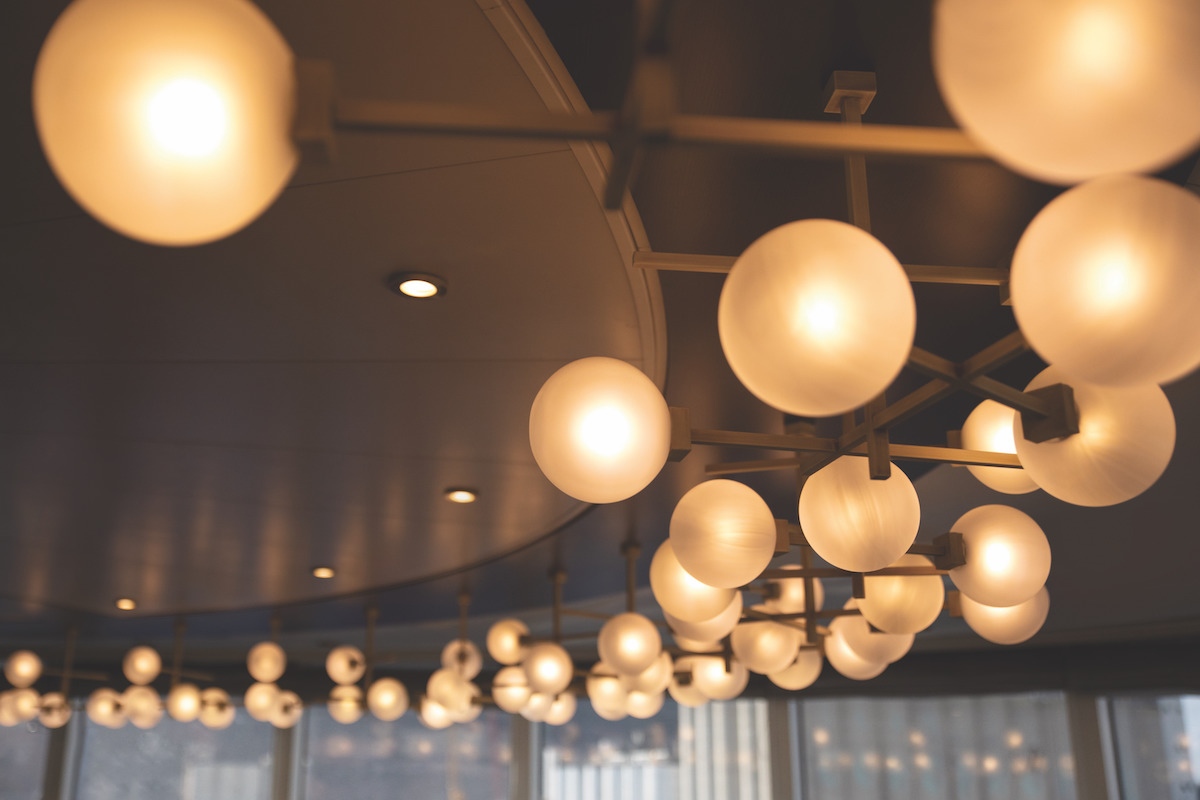 Explore Oceania Cruises' ships
Incredible destinations
Oceania Cruises sails to 400 destinations across the globe, and because of its pint-sized fleet, is able to sail into cruise ports larger ships are unable to reach. Looking ahead to 2022 and providing some serious travel inspiration, the cruise line has just launched its Europe and North America 2022 Collection. Giving guests more destinations to choose from than ever before, Oceania will be calling at well-loved favourites along with a host of enticing new destinations.
Search all destination guides HERE
Guests can sail to the beachy and historical landscapes of the Mediterranean, the sun-baked and fabled landscapes of the Holy Land, the windswept shores of North America and the wilds of Alaska – the final frontier and a world of icy plains, glaciers and incredible wildlife. Out of the 110 incredible itineraries on offer, 76 are brand new and there are 10 new ports to explore. New ports of call for Oceania Cruises include Denmark's second city of Aarhus, with a design and cultural scene rivalling Copenhagen's, and the rugged and spectacular Lofoten Islands in Norway.
Other debut ports of call include Killybegs, Ireland, Kotka in Finland, Tromso in the far northern reaches of Norway and the sun-drenched city of Porto Torres in Sardinia. Many of which are smaller boutique ports, not open to larger vessels.

Search all cruises with Oceania Cruises HERE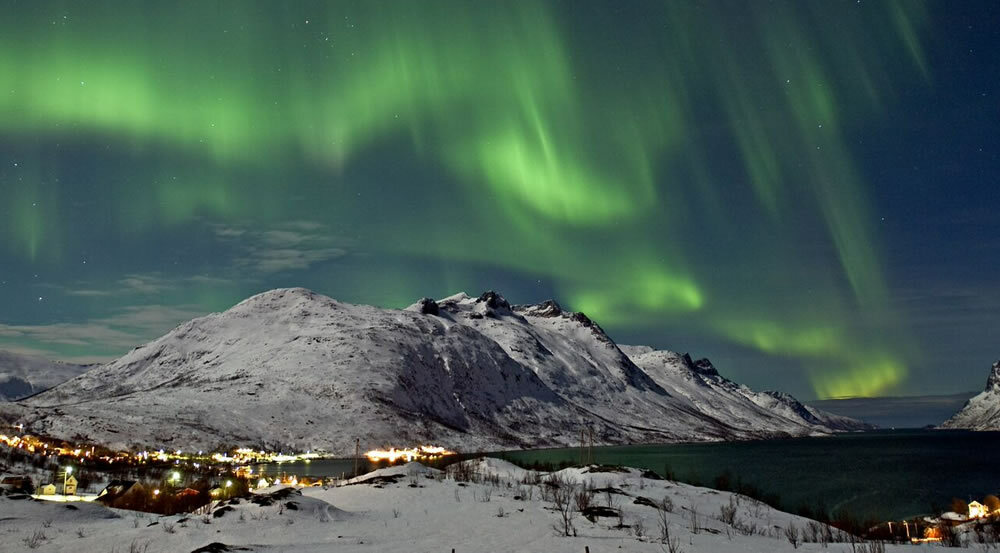 Even more important in the current climate, Oceania Cruises is offering more no-fly cruises than ever before – meaning no airport, no planes, no luggage restrictions and no risk of flight delays. Ships depart from the convenient and boutique port of Portsmouth on the south coast, easy to reach from all over the UK.
One of our favourite sailings from Portsmouth is the Basque and Beyond sailing, taking guests on a culinary adventure to the Atlantic shores of France and Spain in October 2022. Oenophiles will delight in a wine-centric trip to beautiful Bordeaux, where an overnight stay allows you to explore the historic city, taste in the nearby vineyards and explore beautiful villages like Saint-Émilion.
Taking place aboard petite and perfect Sirena, the cruise also stops at Bilbao, most famous for being the gateway to the food-lovers paradise that is San Sebastian. In the Basque city, pintxos bars and Michelin-starred restaurants litter narrow gothic streets, and delights include Rioja wine and the famous burnt Basque cheesecake. It's itineraries like this that show Oceania Cruises' love for crafted cuisine.
To enjoy a gastronomic small-ship adventure with Oceania Cruises visit oceaniacruises.com. For a limited time only, enjoy 50 per cent off deposits until 28 February 2021*.

*Terms and Conditions apply