Search for your ideal Cruise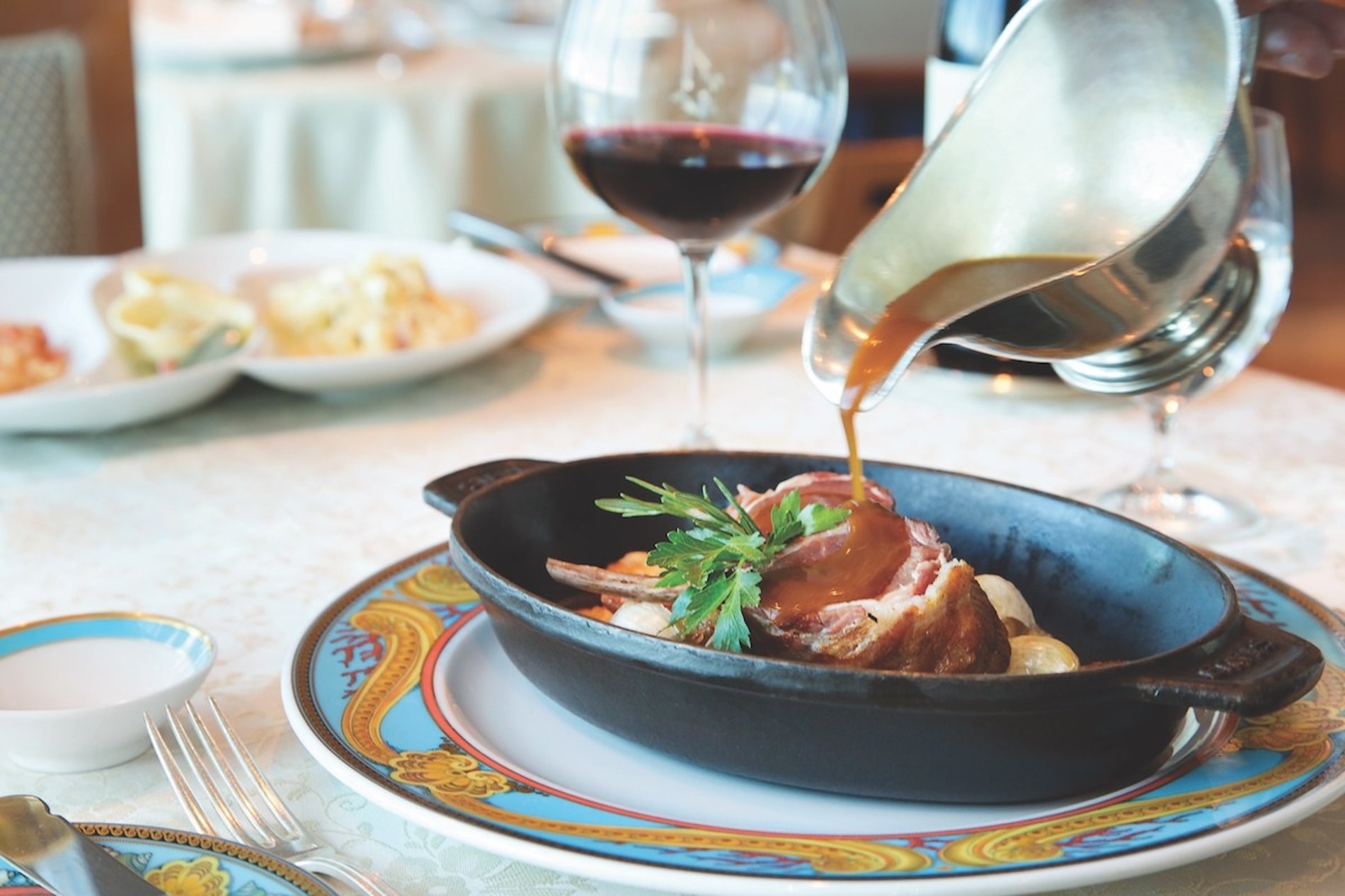 Oceania Cruises: Inside The Finest Cuisine At Sea
From incredible on-board dining and a ground-breaking Culinary Center, to gastronomic shore experiences, there's no cruise line like Oceania Cruises...
The Finest Cuisine at Sea, it's a bold statement to make, but one that Oceania Cruises can confidently lay claim to. The cruise line is known for its incredible dining offering, loved by gastronomes, oenophiles, gourmet newbies and those looking to enjoy good food while sailing around the world.
Life onboard Oceania Cruises' ships revolves around food, be it exploring destinations famed for their tantalising cuisines, like France, Italy, the Far East, India and North Africa, or exploring a destination through its food back on board, with culinary classes and gourmet restaurants.

Oceania Cruises shows more commitment to its culinary craft than any other cruise line, sourcing the most premium artisanal ingredients from around the world, many coming from local markets on the day. It's no surprise that the cruise line pays such attention to its craft, when at the helm is Executive Culinary Director Master Chef Jacques Pepin, the legendary French chef, TV personality and author.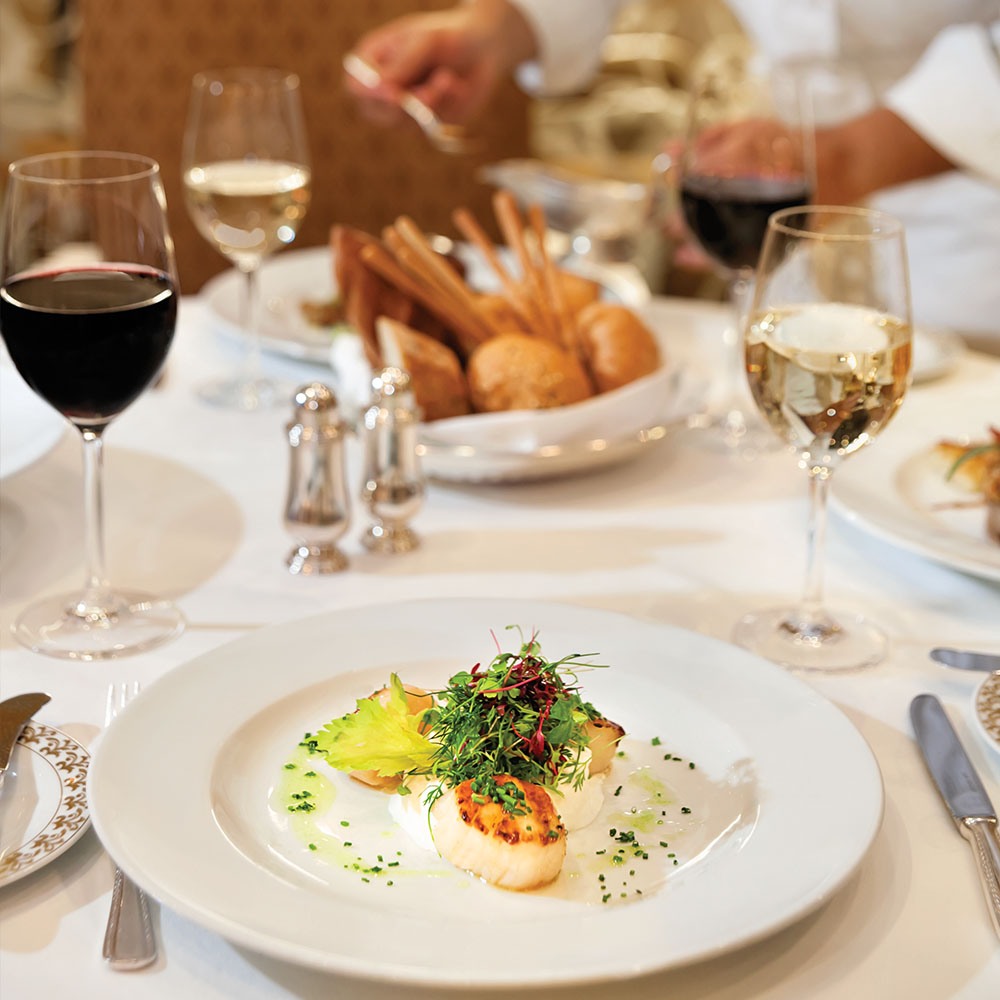 Dining on board
Just like exploring ashore, dining on board Oceania Cruises is an experience in its own right, a destination of its own if you will. Guests sailing on Oceania Cruises have plenty of options to choose from when it comes to dining, with the gastronomic experience beginning in the renowned Grand Dining Room. A tribute to Europe's marquee five-star hotel restaurants, the dining room serves up breakfast, lunch and dinner, with international classics and Continental dishes.
Menus have at least 10 options for each course, and guests are even able to try the all-new exciting Executive Chef's Tasting Menu, along with Aquamar Vitality Cuisine – Oceania Cruises' new focus on vegetarian and plant-based cuisine. For a casual meal and al fresco dining, there's the bright and spacious Terrace Café.
Things get even special outside of the Grand Dining Room and Terrace Café, where a world of specialty restaurants await. Indulge on authentic Italian cuisine at Toscana, with dishes presented in fabulous Versace china, or savour Black Angus USDA Prime and dry-aged beef at the classic and elegant steakhouse, the Polo Grill.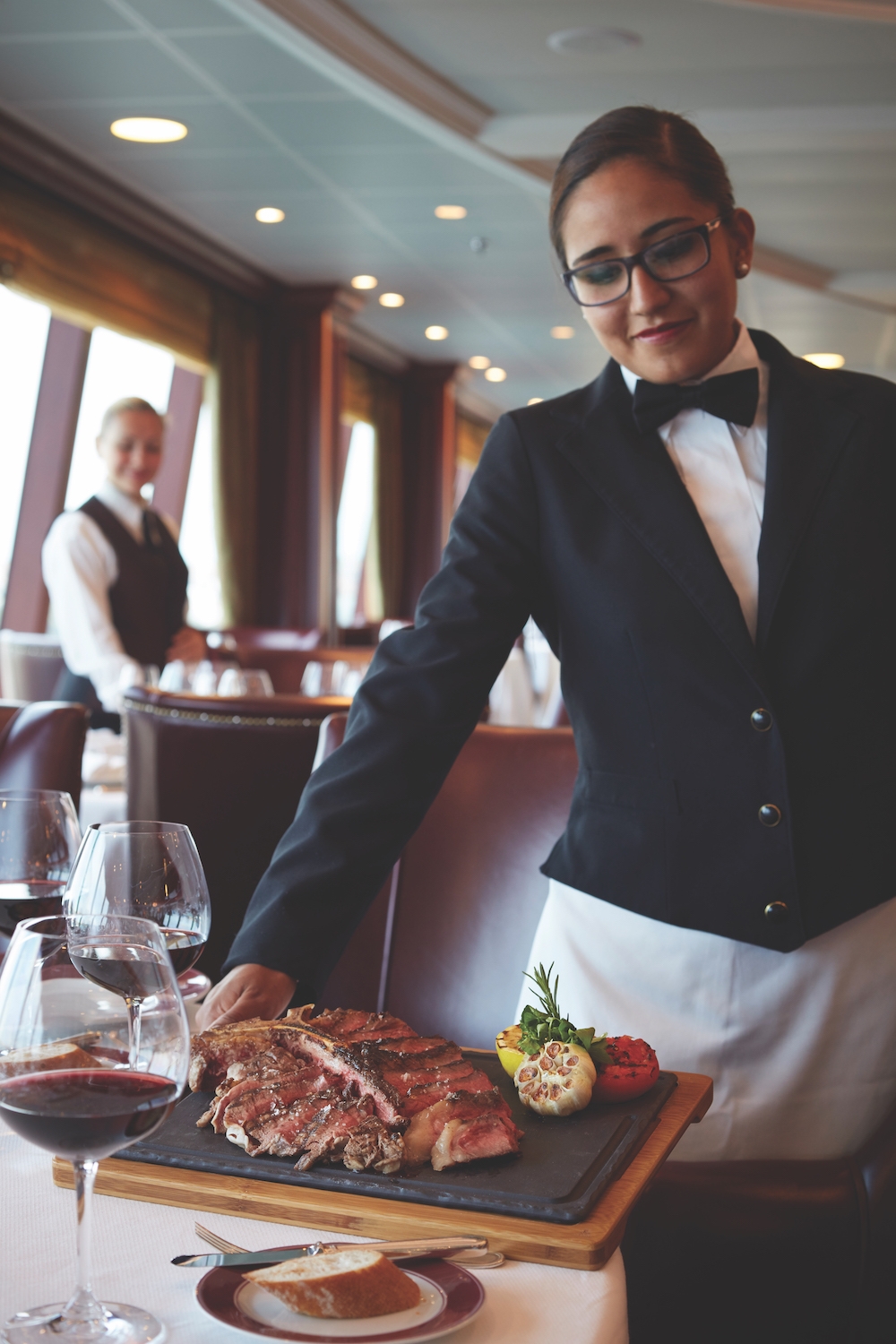 Transporting you to Parisian bistro, there's Jacques, inspired by the Master Chef himself, while Red Ginger offers up the bold and taste-tingling flavours of the Far East. On board Sirena, guests will find the unique restaurant Tuscan Steak, while Waves Grill serves up all-American classics like juicy burgers and succulent seafood.
Waves Grill, available on all Oceania Cruises' ships, is also home to the only cold-pressed Raw Juice & Smoothie Bar at sea. This innovative new juice bar shows just how committed Oceania Cruises is to wellness and inclusivity, with the cruise line also launching a series of brand new plant-based menus.
Turning indulgence on its head, Oceania Cruises now serves more than 200 new healthy dishes, all given the same development and love as their counterparts and inspired by cuisine from around the globe. Nourish yourself with a healthy power or poke bowl, fill up with a warming veggie-packed pad Thai or indulge on plant-based cheeseburgers, truffle mac and 'cheese' or cashew crème brûlée. With such incredible flavours, these are certainly not reserved for vegans and vegetarians alone.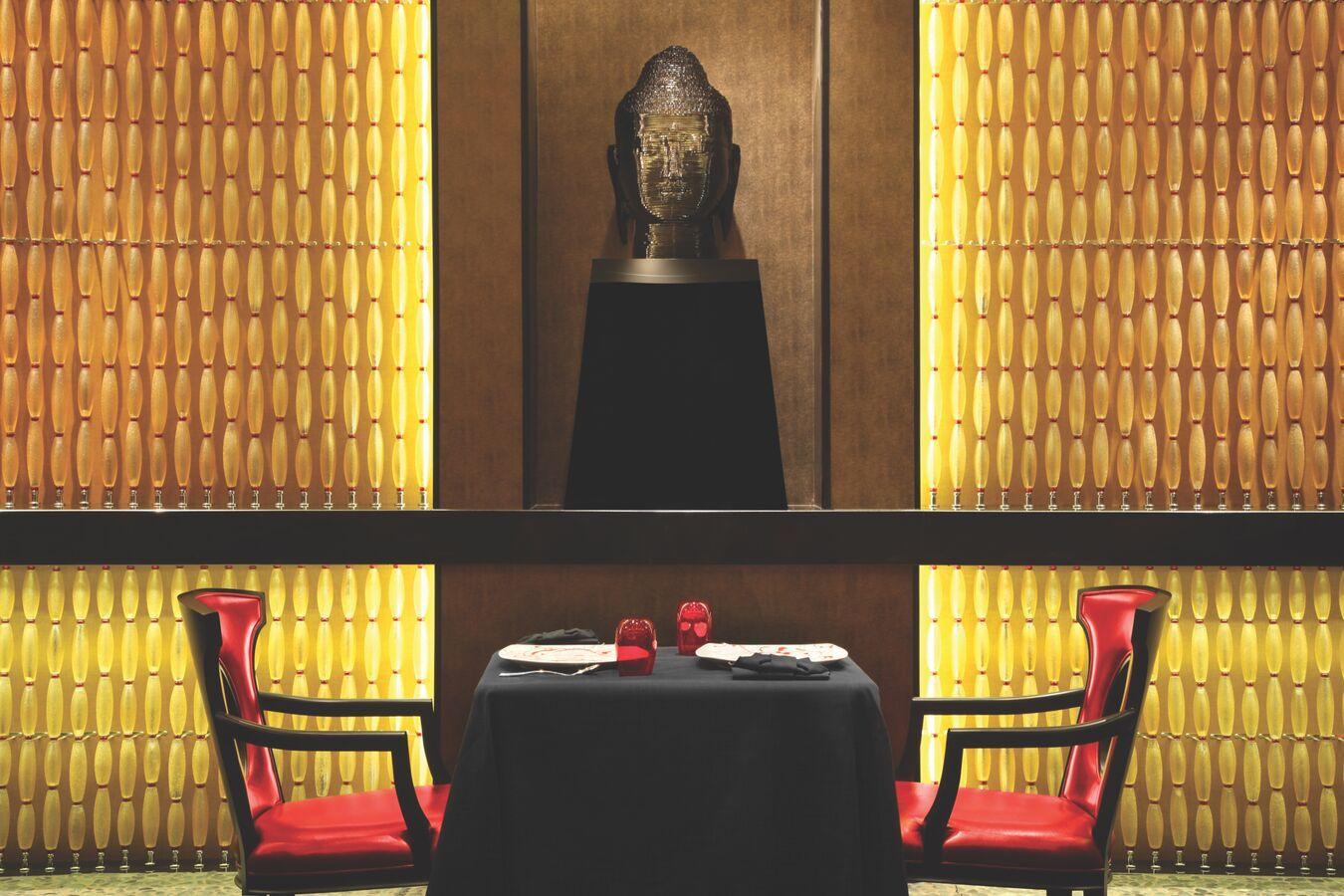 Despite its world-class gourmet offering, Oceania Cruises retains a relaxed and friendly approach to dining, with all restaurants open seating allowing you to dine with old friends, new friends, on your own or with your group. All dining on Oceania Cruises, even those in its fine speciality restaurants, is also included in the fare.

Explore Oceania Cruises' ships
Culinary experiences
But the culinary experience doesn't end when you leave the restaurant or finish your meal, and life on board Oceania Cruises revolves around food and all its joys. The line is so serious about food that it even has its own Culinary Center aboard its two largest cruise ships, Marina and Riviera. The first hands-on cooking school at sea, the Culinary Center teaches guests to prepare a range of incredible cuisines, inspired by the exotic and breath-taking destinations the Oceania Cruises fleet sails.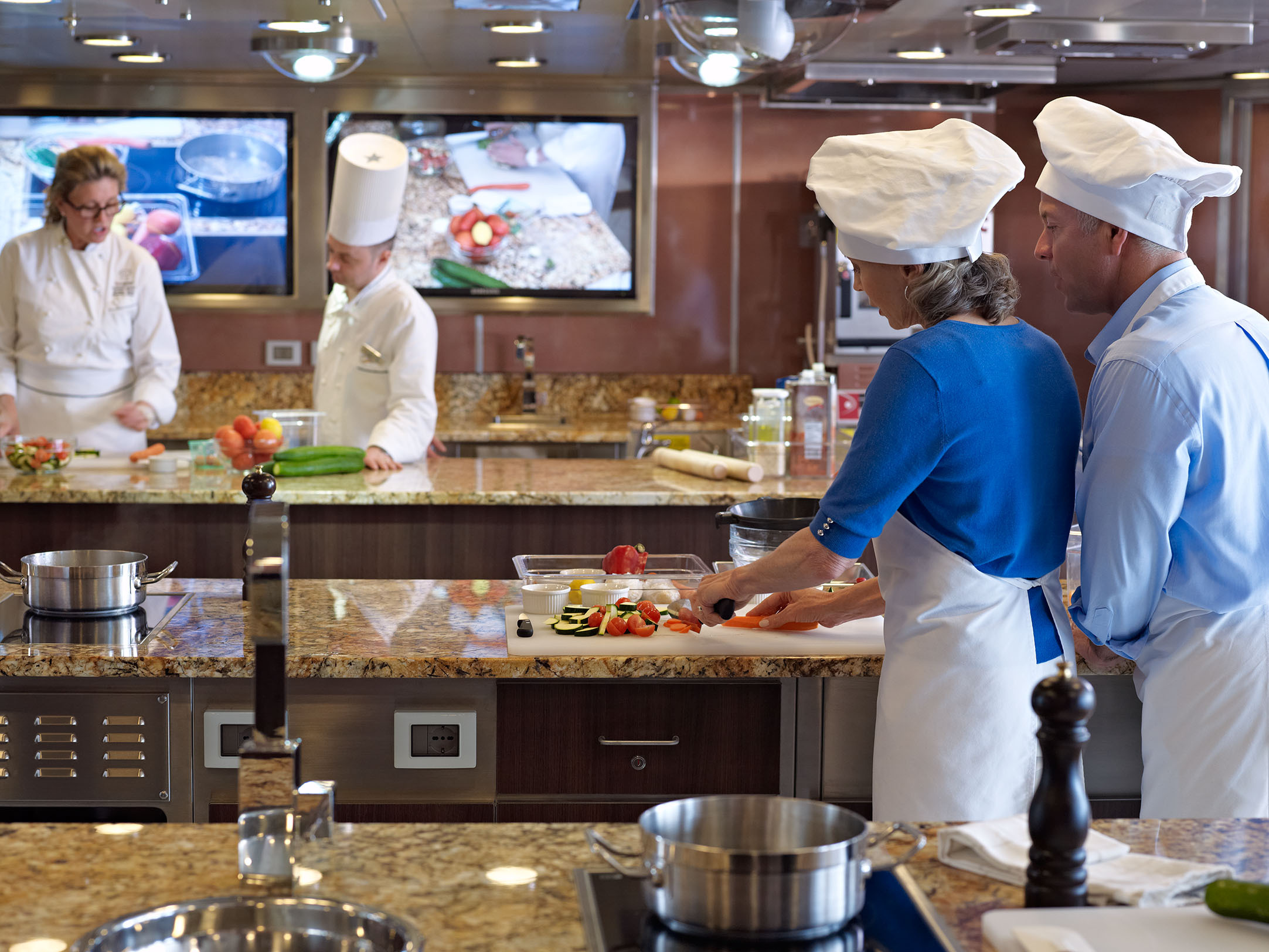 Guests can book onto a range of classes, and from their own personal fully equipped workstation and the centre's state-of-the-art kitchen, will learn all the secrets of the trade. Classes include 'Ancient Cuisines', a deep-dive into Moroccan and Turkish fare; 'If It Swims', a seafood masterclass and a fine French dining class inspired by Master Chef Jacques Pepin himself. Classes allow you to bring the Oceania Cruises experience home with you, the gift that keeps on giving.
This love for culinary arts also shines through in Oceania Cruises' shore excursions, in particular the Culinary Discovery Tours available on Marina and Riviera. Join the ship's chef as they tour a local market and purchase food for the ship, enjoy live cooking demonstrations ashore with local chefs and go off the beaten track to explore tropical plantations and farmlands. To understand a destination is to get to know their food, and Oceania Cruises makes this possible.
To learn more about Oceania Cruises culinary offering and to book a gastronomic cruise for 2021 or 2022, visit oceaniacruises.com