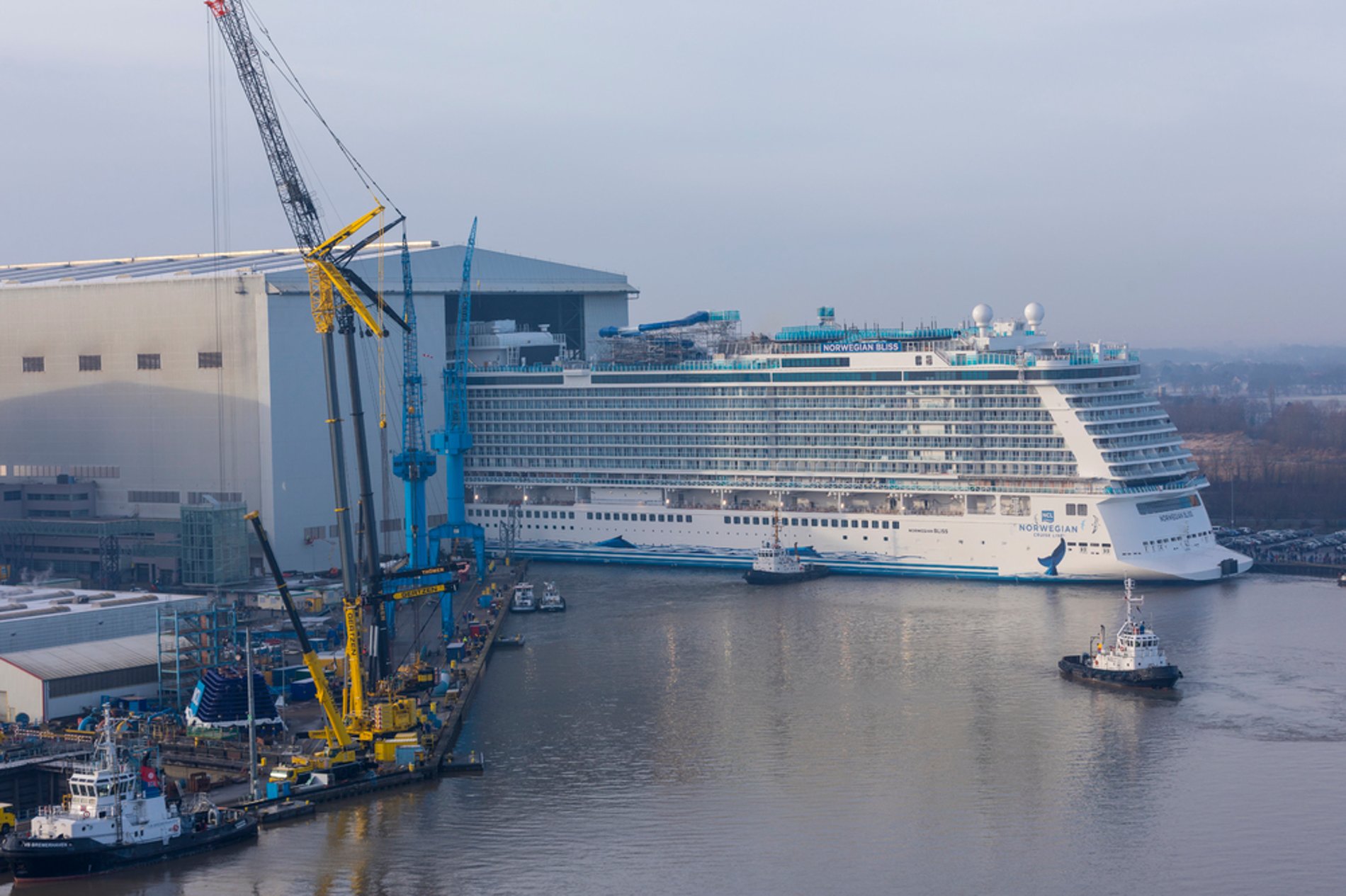 One Step Closer to Bliss: Norwegian's latest ship floats out of dock
Norwegian Bliss, the newest member of the NCL fleet, is one step closer to delivery We're counting down the days until April 19 and our chance to get up-close-and-personal with Norwegian Bliss' two-level race track and dance the night away in their replica Cavern Club (which we've already spoken about here) – and the ship took
Norwegian Bliss, the newest member of the NCL fleet, is one step closer to delivery
We're counting down the days until April 19 and our chance to get up-close-and-personal with Norwegian Bliss' two-level race track and dance the night away in their replica Cavern Club (which we've already spoken about here) – and the ship took another step closer to completion on Saturday when it floated out from its Meyer Werft dock in Germany.
Representing a major milestone in the vessel's construction, the ship will remain in port as it undergoes the final phases of its construction, until its conveyance (or backwards transit if you will) down the River Ems towards the North Sea, scheduled for mid-March.
During this time, the first crew members will move into their staterooms on board (the lucky things), begin their training and familiarise themselves with the 167,800-gross tonne ship which carries approximately 4,000 passengers.
The float out also presented our first opportunity to see the ship's signature hull artwork designed by marine life artist and conservationist, Wyland, which features a stunning image of a mother humpback whale and her calf as the centrepiece of the design.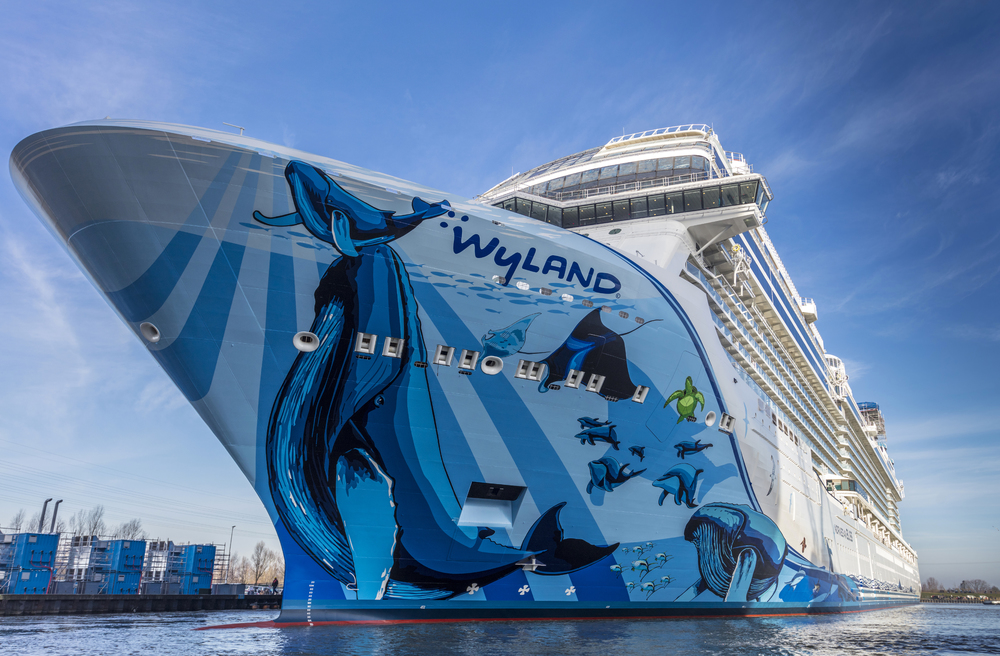 The striking artwork will be sure to catch admiring glances when the ship starts its Alaskan season in May 2018.
"Our partners at Meyer Werft have done an excellent job realising our vision for a ship designed to experience Alaska and the Caribbean like never before," said Andy Stuart, Norwegian Cruise Line president and chief executive officer.
"We are counting down the days until Bliss makes her official debut in Seattle this summer, where guests will be able to race around the world's largest two-level race track at sea against the backdrop of Alaska's wild frontier and enjoy other first-at-sea experiences."