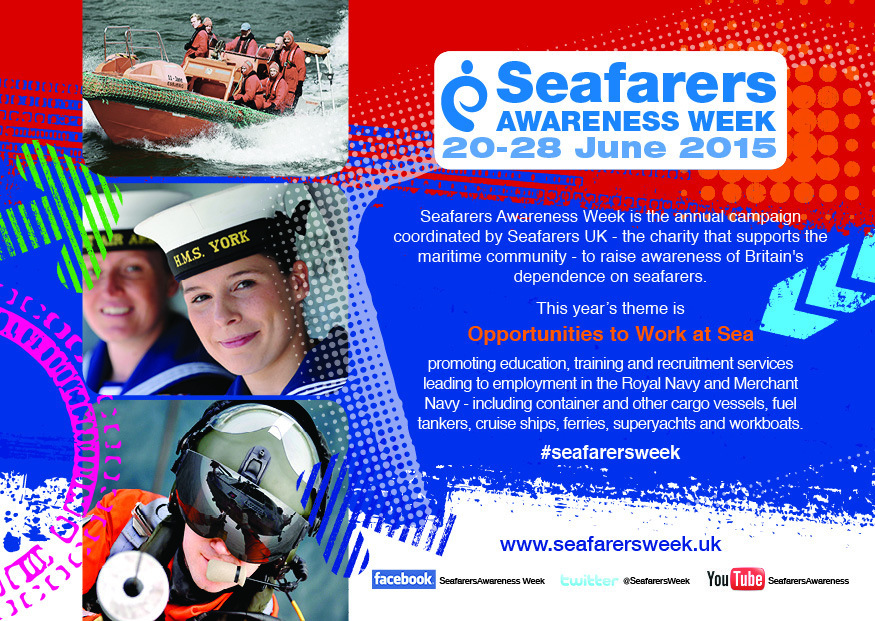 'Opportunities to work at sea' is the theme for Seafarers Awareness Week
This week (20-28 June) is Seafarers Awareness Week and 'Opportunities to Work at Sea' is the theme for this year's event. As an island nation the United Kingdom depend on seafarers and the shipping industry 365 days a year. Seafarers handle 95% of all UK imports and exports, deliver fuel for our power stations, and
This week (20-28 June) is Seafarers Awareness Week and 'Opportunities to Work at Sea' is the theme for this year's event.
As an island nation the United Kingdom depend on seafarers and the shipping industry 365 days a year. Seafarers handle 95% of all UK imports and exports, deliver fuel for our power stations, and food to our tables; everyone living in the UK, every day, will touch, use and eat goods that have been brought here by ship. Despite the fact that the sector supports 240,000 UK jobs there is a lack of awareness of the careers the sea can offer.
During this year's Seafarers Awareness Week, Seafarers UK, a charity that helps people in the maritime community, aims to raise the awareness of Britain's dependence on seafarers and to highlight many career possibilities the maritime world offers young people.
According to Seafarers UK global seaborne trade set to double in the next 20 years and there is an increasing shortage of seafarers across the world. Few people are aware that there are 16 of the world's top training colleges and academies located in Britain. They offer opportunities and training for young people wishing to embark on a career at sea; from employment in the Merchant Navy – including container and other cargo vessels, fuel tankers, cruise ships, ferries, superyachts and workboats – to the Royal Navy and UK Fishing Fleets.
Last year pupils of the Mountbatten School in Romsey, Hampshire, produced a film at the port of Southampton about the importance of the role seafarers play.
Founded in 2010, Seafarers Awareness Week involves more than one hundred maritime industry associations, employers, training providers and recruitment organisations; combining many activities and media opportunities to raise the profile of seafaring and maritime jobs to a wide audience, particularly young people, parents and educators.
Seafarers UK has put together this infographic which details more about the reliance on seafarers.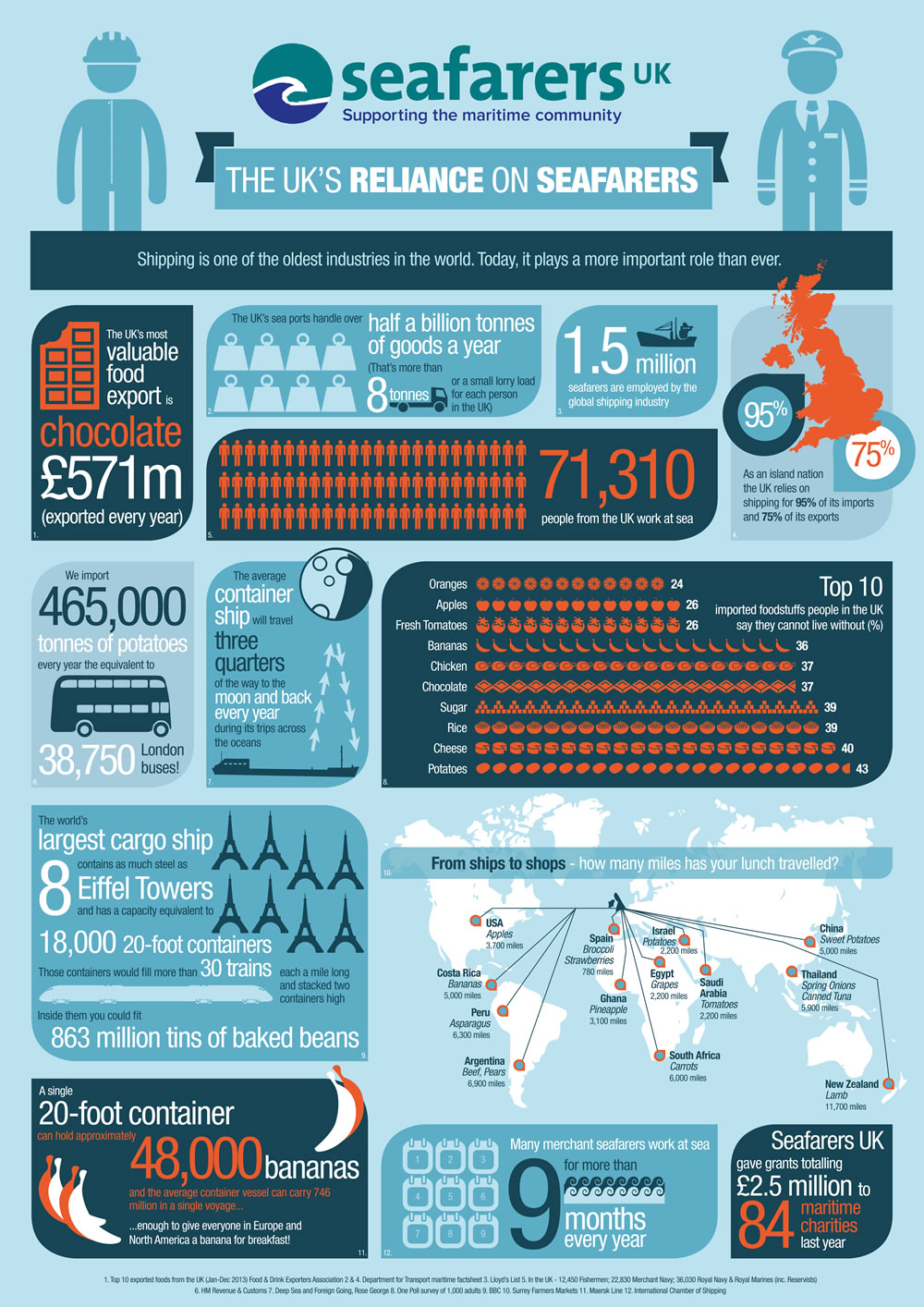 (Image credits to Seafarers UK)