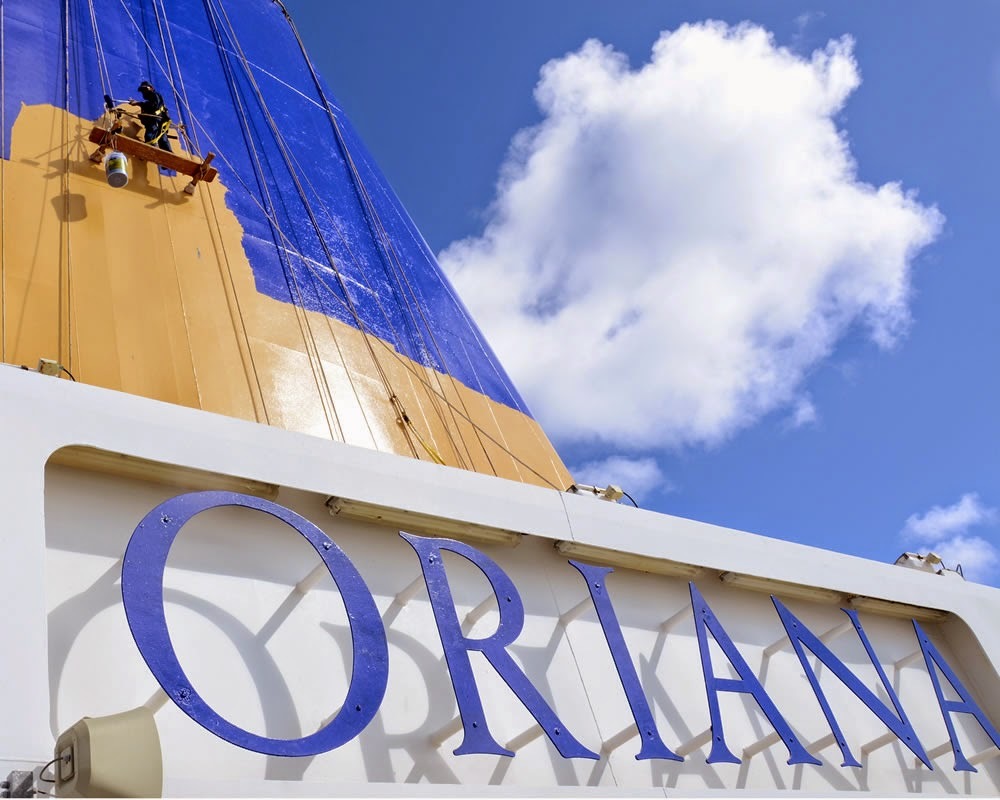 Oriana gets a makeover
Oriana is the latest P&O Cruises vessel to receive the new livery including a contemporary Union Jack-inspired hull design and an iconic blue funnel with the illuminated rising sun emblem. Last month saw the unveiling of Aurora as the first in-service cruise ship sporting this new look. Previously Britannia had been the only cruise ship
Oriana is the latest P&O Cruises vessel to receive the new livery including a contemporary Union Jack-inspired hull design and an iconic blue funnel with the illuminated rising sun emblem.
Last month saw the unveiling of Aurora as the first in-service cruise ship sporting this new look. Previously Britannia had been the only cruise ship photographed with the new livery during her sea trials.
These photos from P&O Cruises show Oriana receiving her new blue funnel.