Search for your ideal Cruise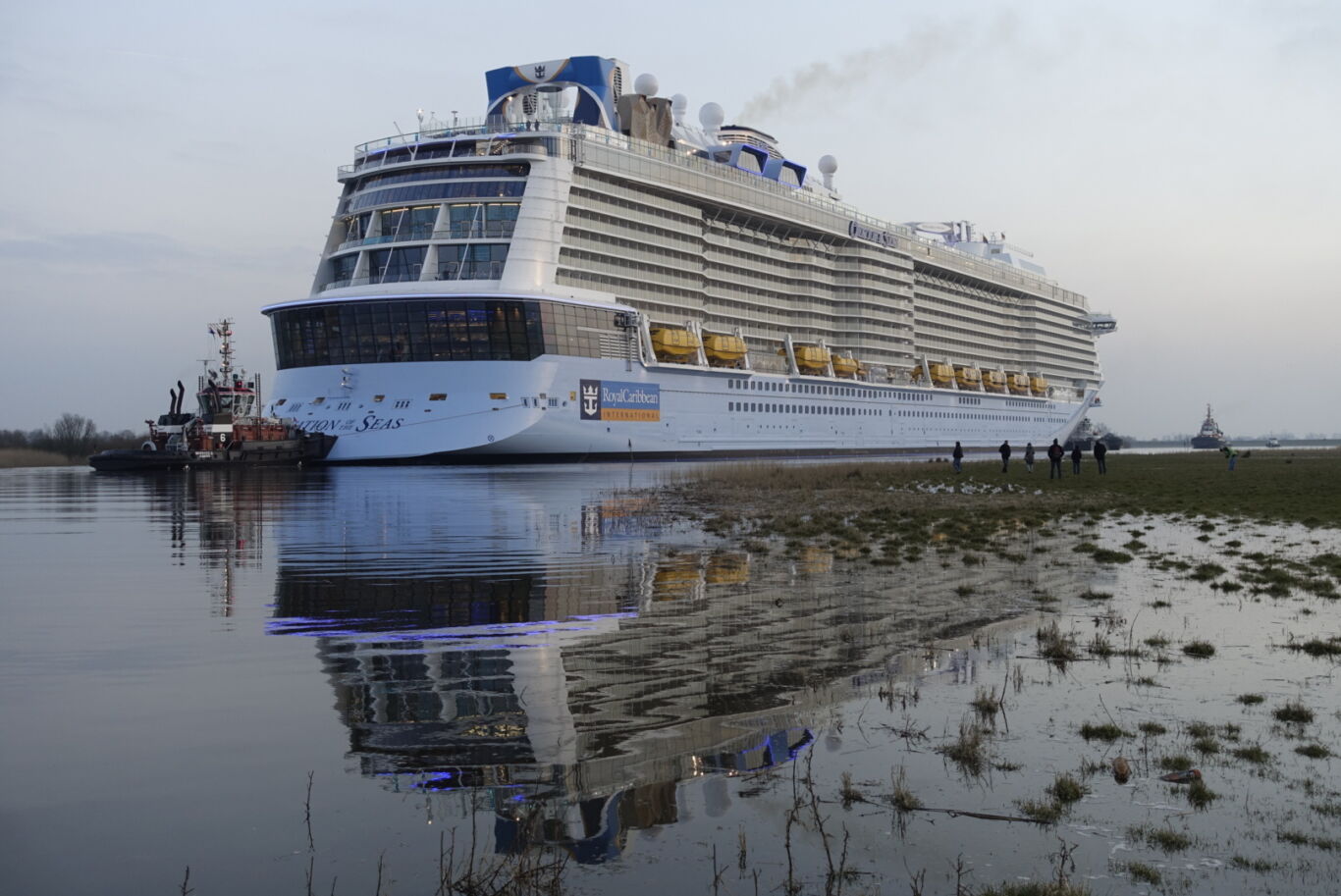 Ovation of the Seas leaves the Papenburg shipyard
Royal Caribbean's third Quantum-class ship, Ovation of the Seas, marked its latest construction milestone by completing its conveyance along the River Ems. At 346 metres (1,138 feet) long and 41 metres (136 feet) wide, this 167,800 gross ton ship is one of the largest ever to go through conveyance. People from the surrounding local villages
Royal Caribbean's third Quantum-class ship, Ovation of the Seas, marked its latest construction milestone by completing its conveyance along the River Ems.
At 346 metres (1,138 feet) long and 41 metres (136 feet) wide, this 167,800 gross ton ship is one of the largest ever to go through conveyance.
People from the surrounding local villages lined the 26-mile route along the river bank to watch the ship's 12 hour journey to the North Sea.
The 4,180-passenger ship travelled backwards along the river to optimise the control and to protect the Azipods and propellers. By travelling in reverse these stay in the centre of the river, away from shallow ground.
Four bridges had to be opened or removed, and power had to be cut from overhead power lines so that the cables would shrink and rise upwards to allow the ship to pass.
Two tugboats, each with 9,000 horsepower, escorted Ovation of the Seas along the route at a speed of two knots.
Ovation of the Seas is currently moored at Eemshaven in the Netherlands.
The ship is the third in the Quantum-class following Quantum of the Seas and Anthem of the Seas. It boasts the same innovative features including Ripcord by iFLY, a skydiving experience; North Star, an observation capsule that rises 300 feet in the air; the Bionic Bar by Makr Shakr, robotic bartenders controlled by a tablet computer ordering system; and versatile venues including SeaPlex, the largest indoor sports and entertainment complex at sea with bumper cars, roller skating and more.
Ovation of the Seas will be officially launched in April 2016. The ship will sail on three itineraries from Southampton before embarking on a 52-day journey to Tianjin, China, which will become her new home-port.
Ovation of the Seas, Quantum of the Seas, Mariner of the Seas, Voyager of the Seas and Legend of the Seas will all sail in China this year.
Ovation of the Seas Conveyance Photographs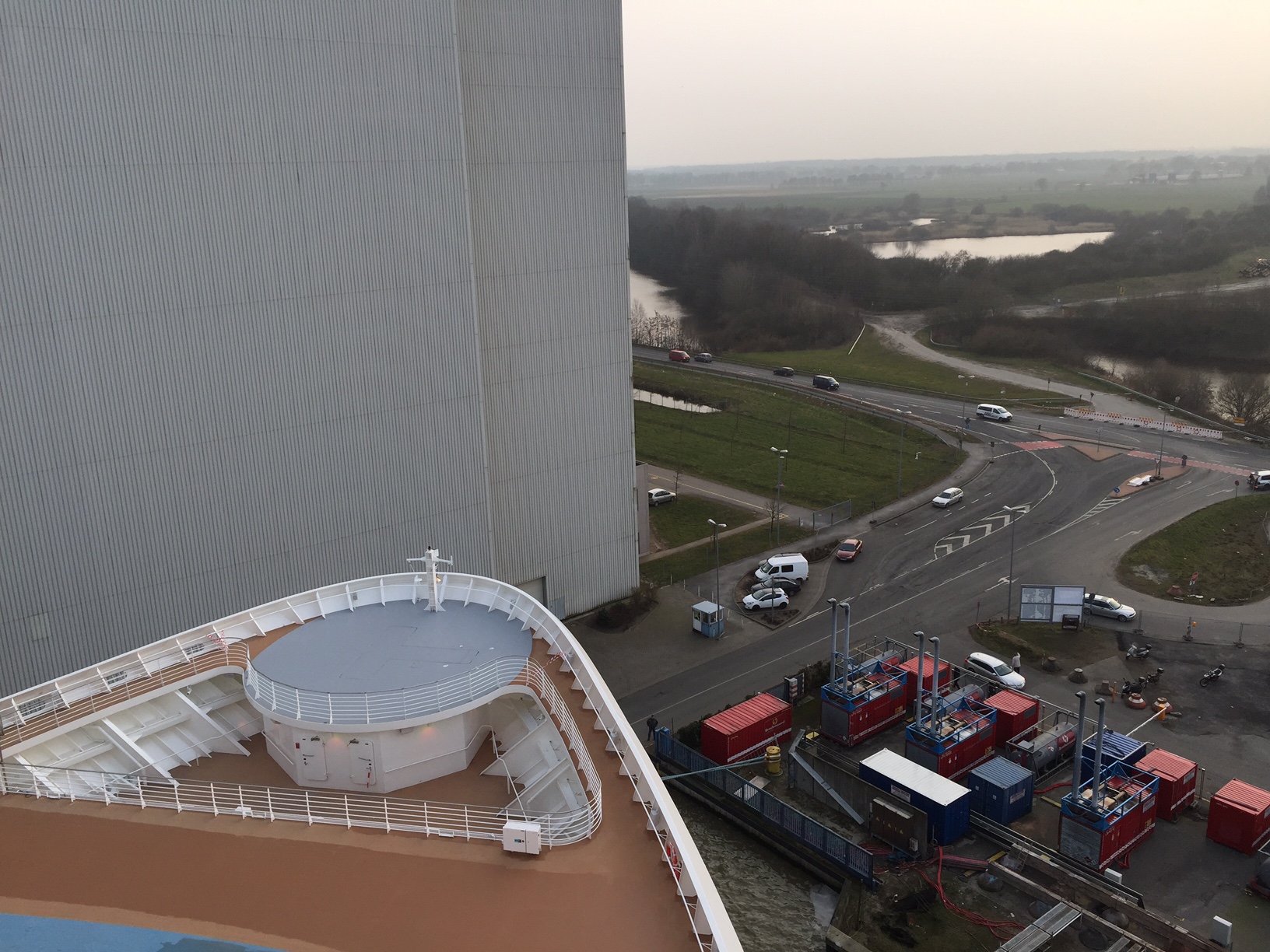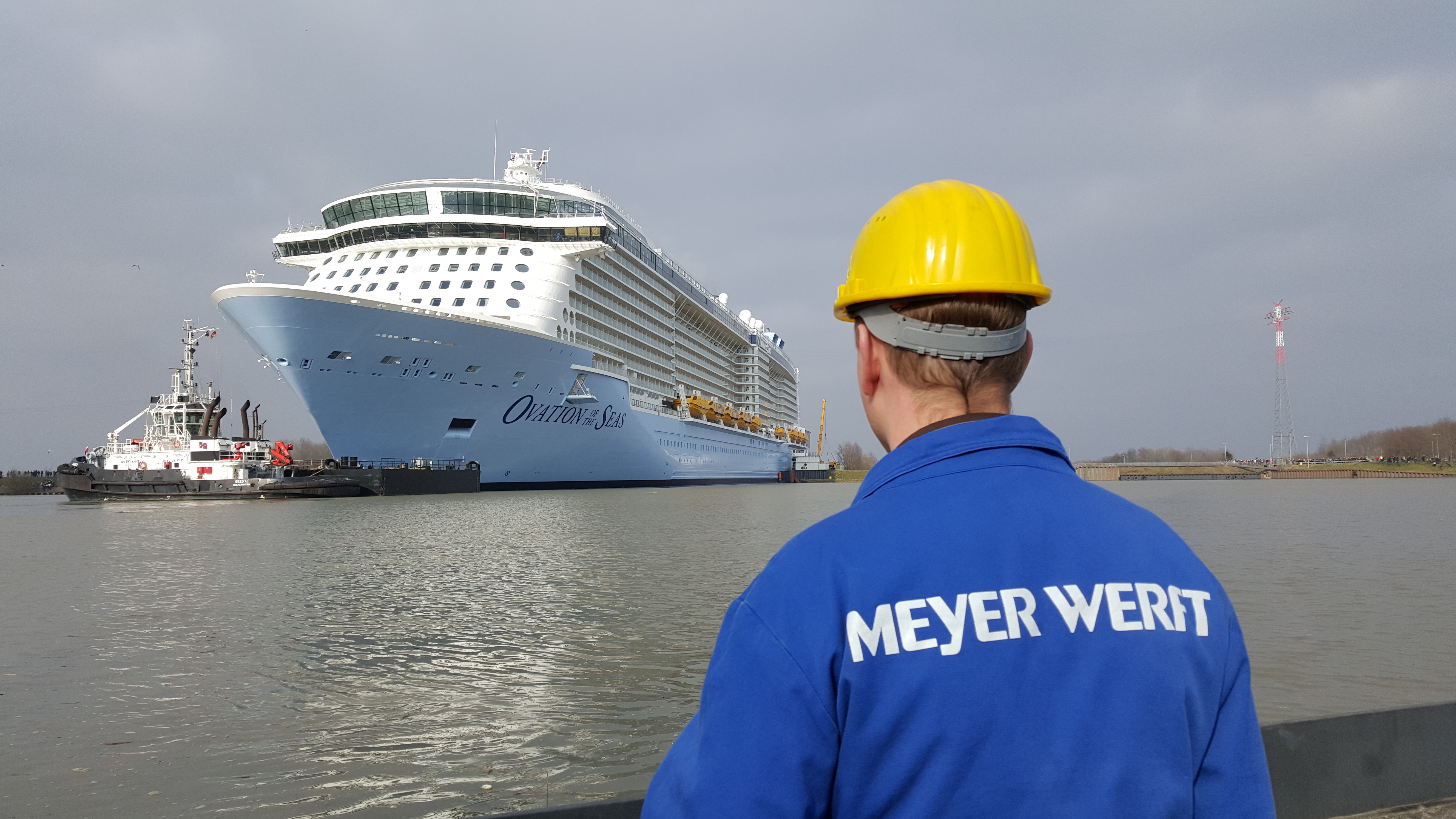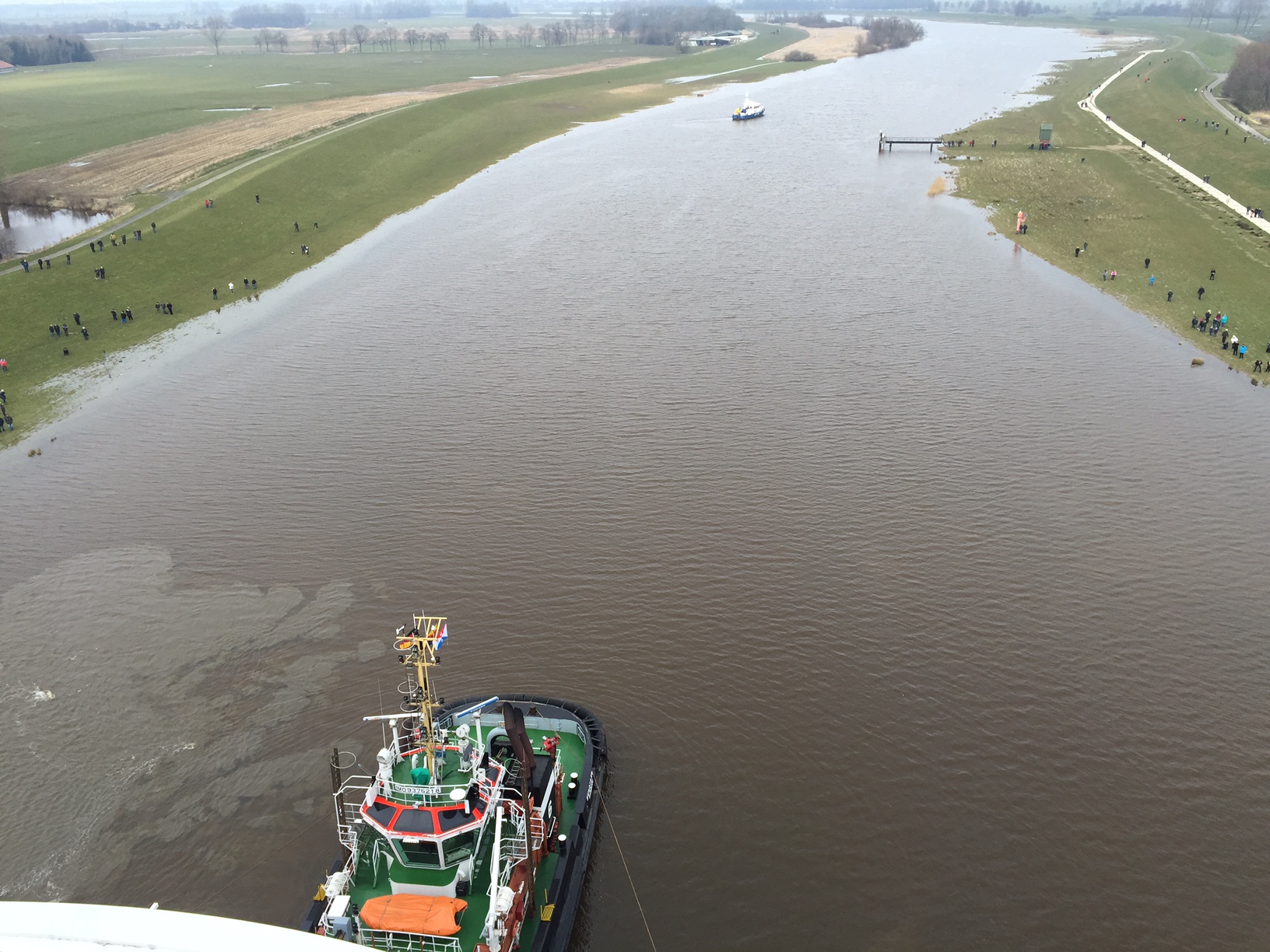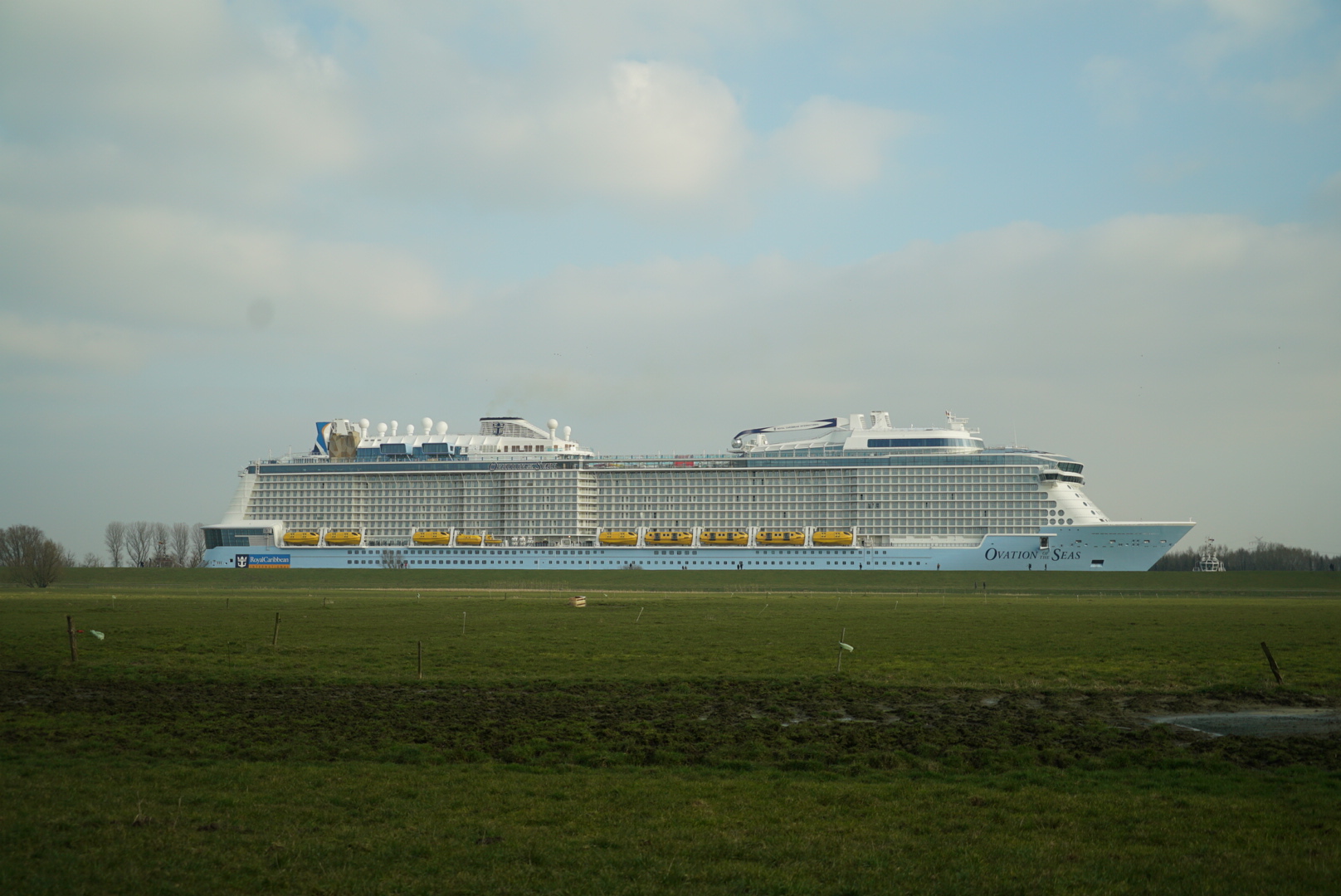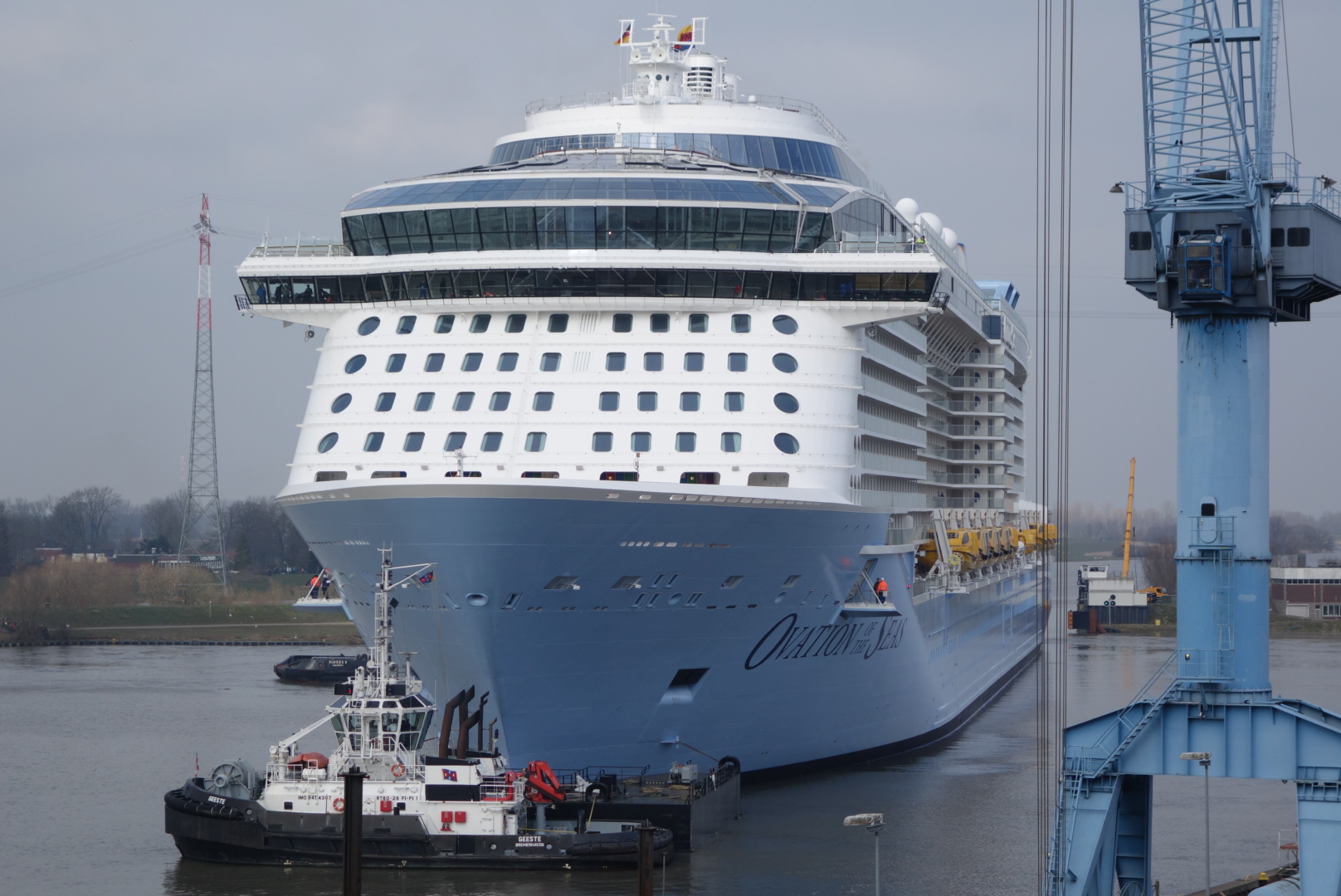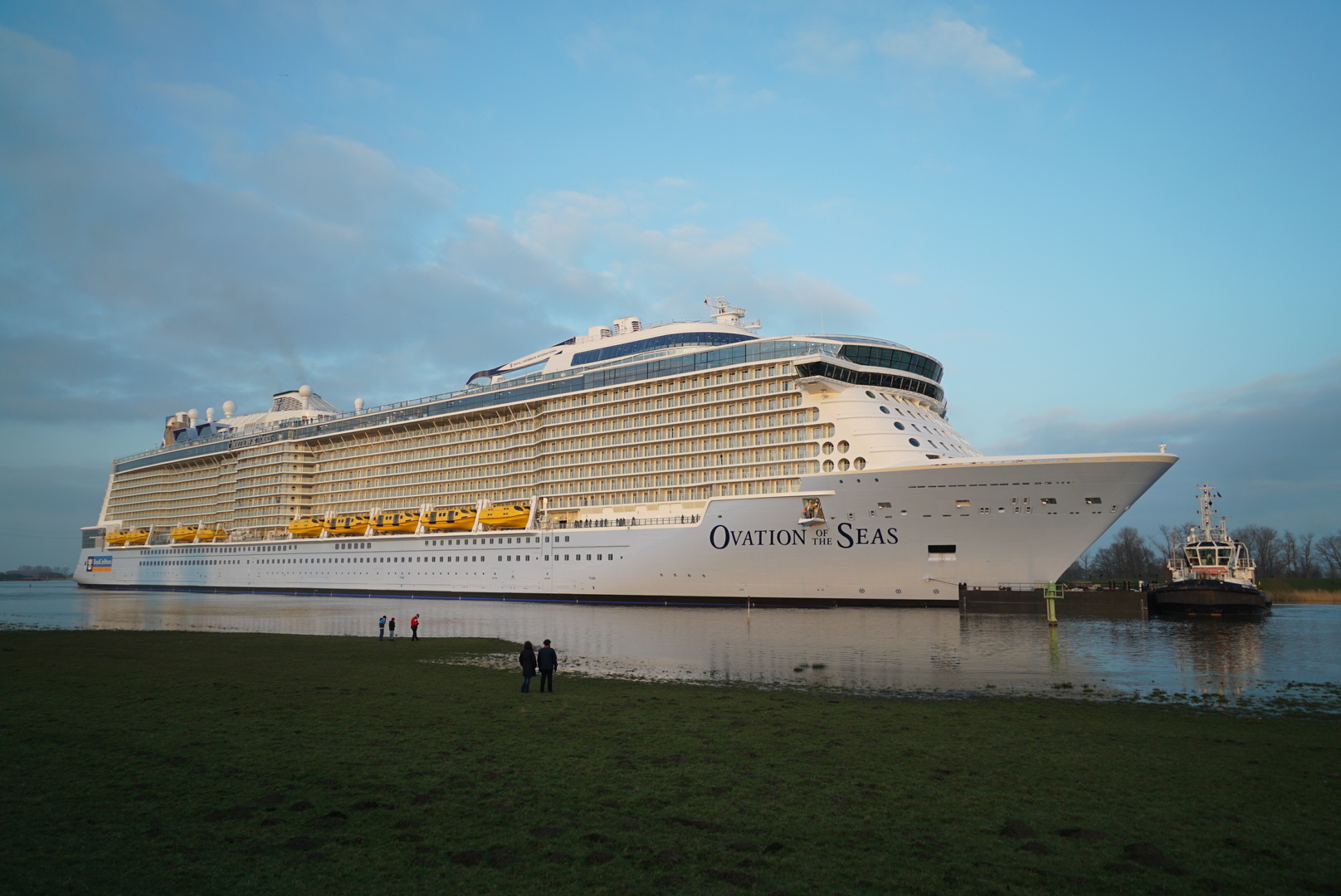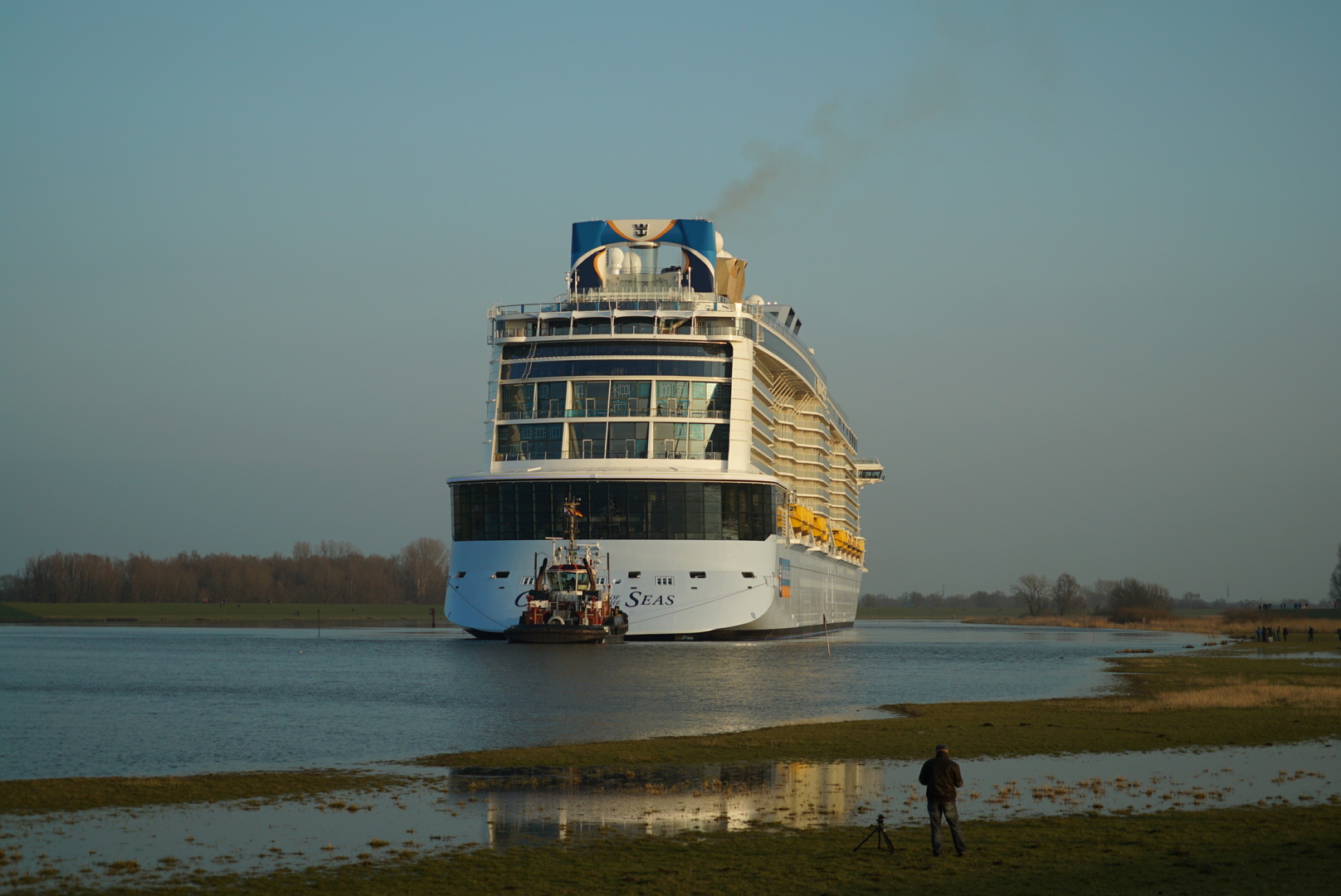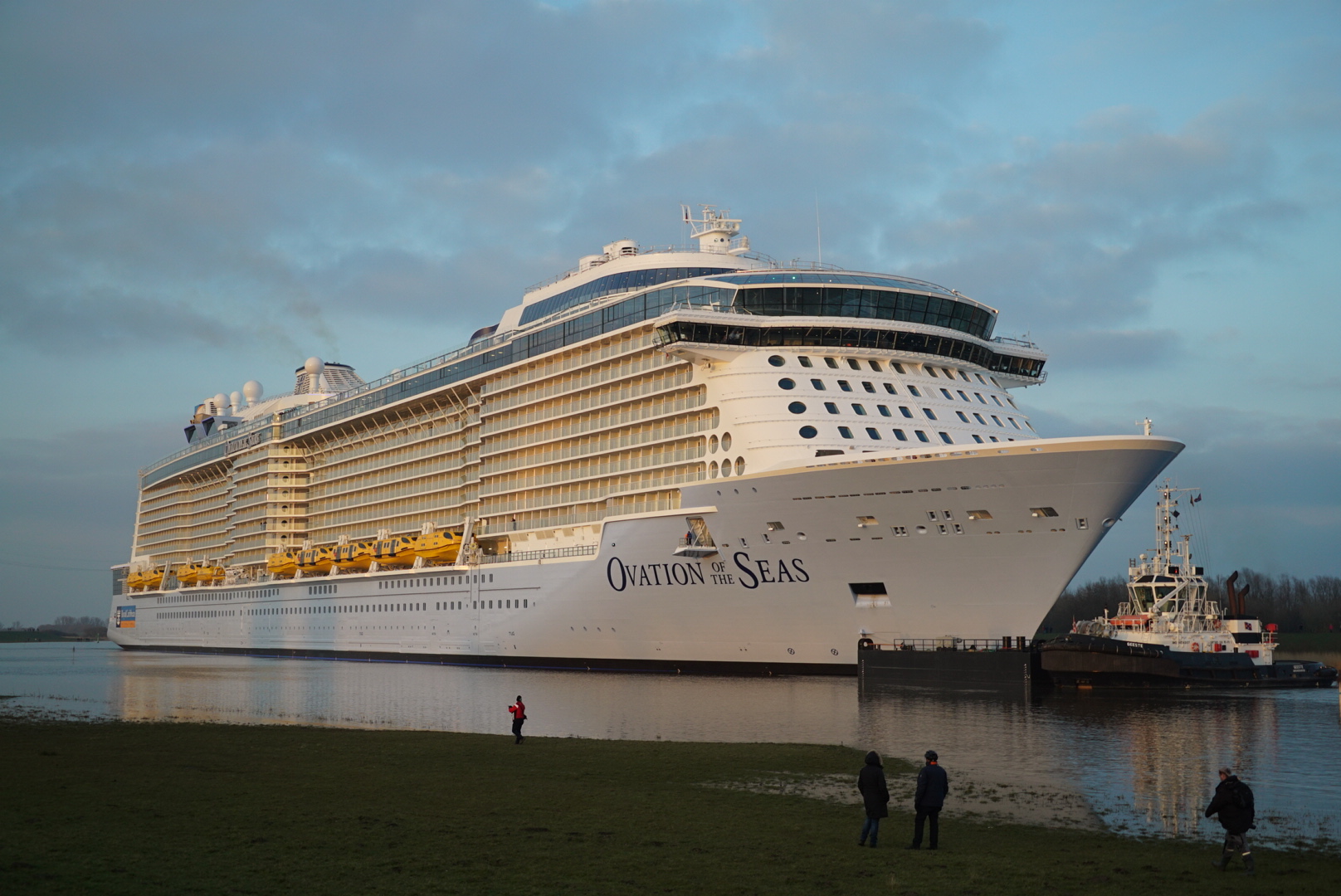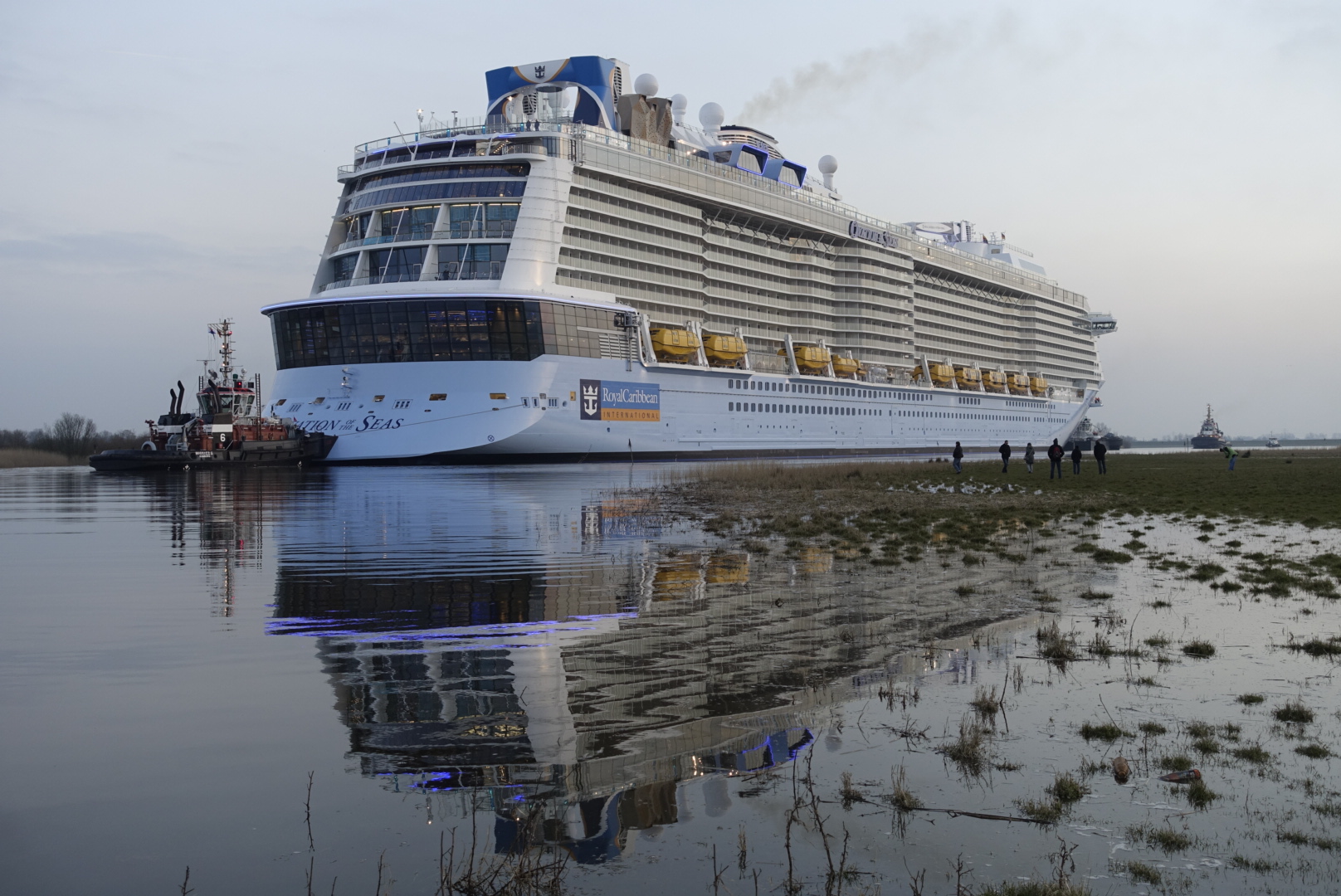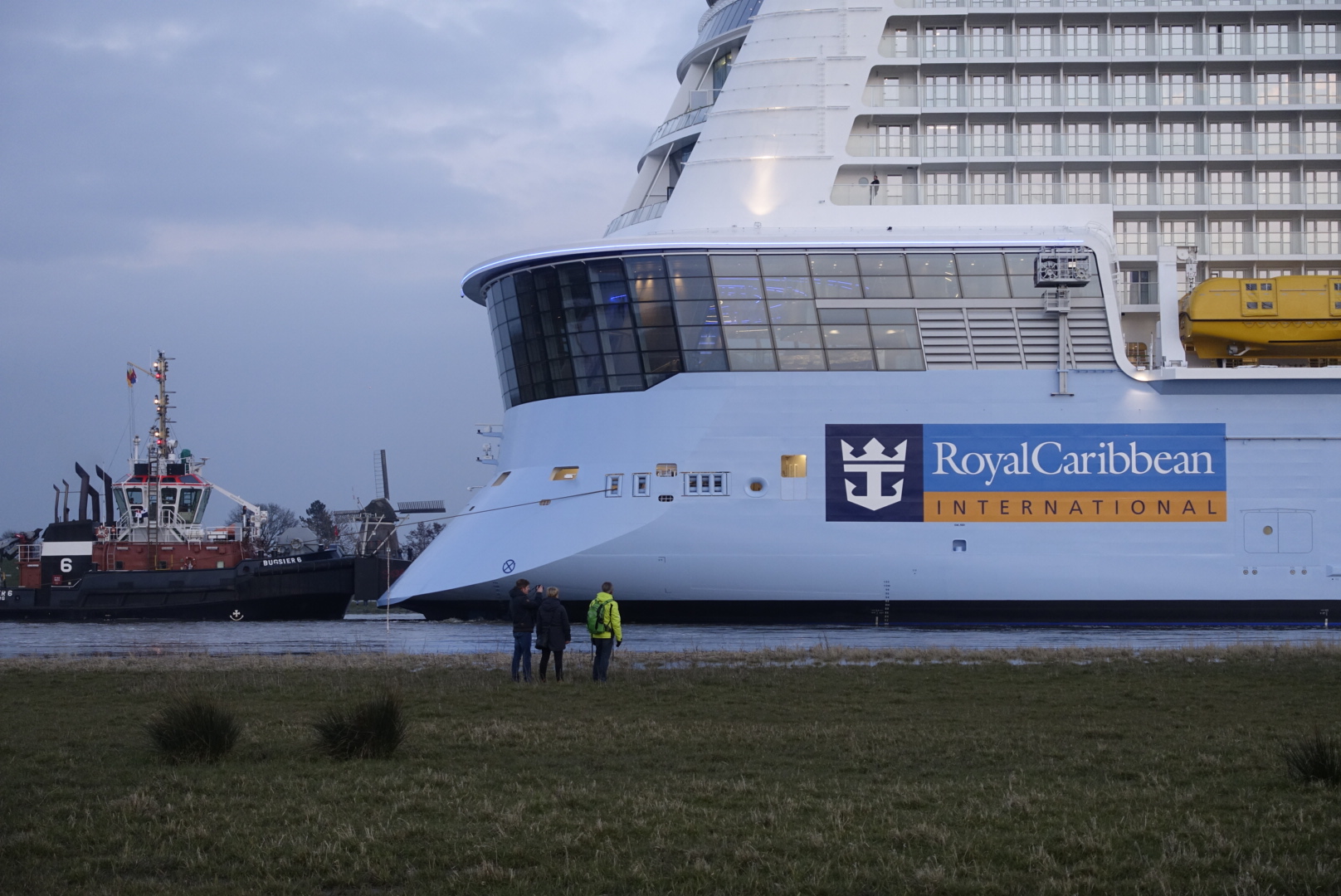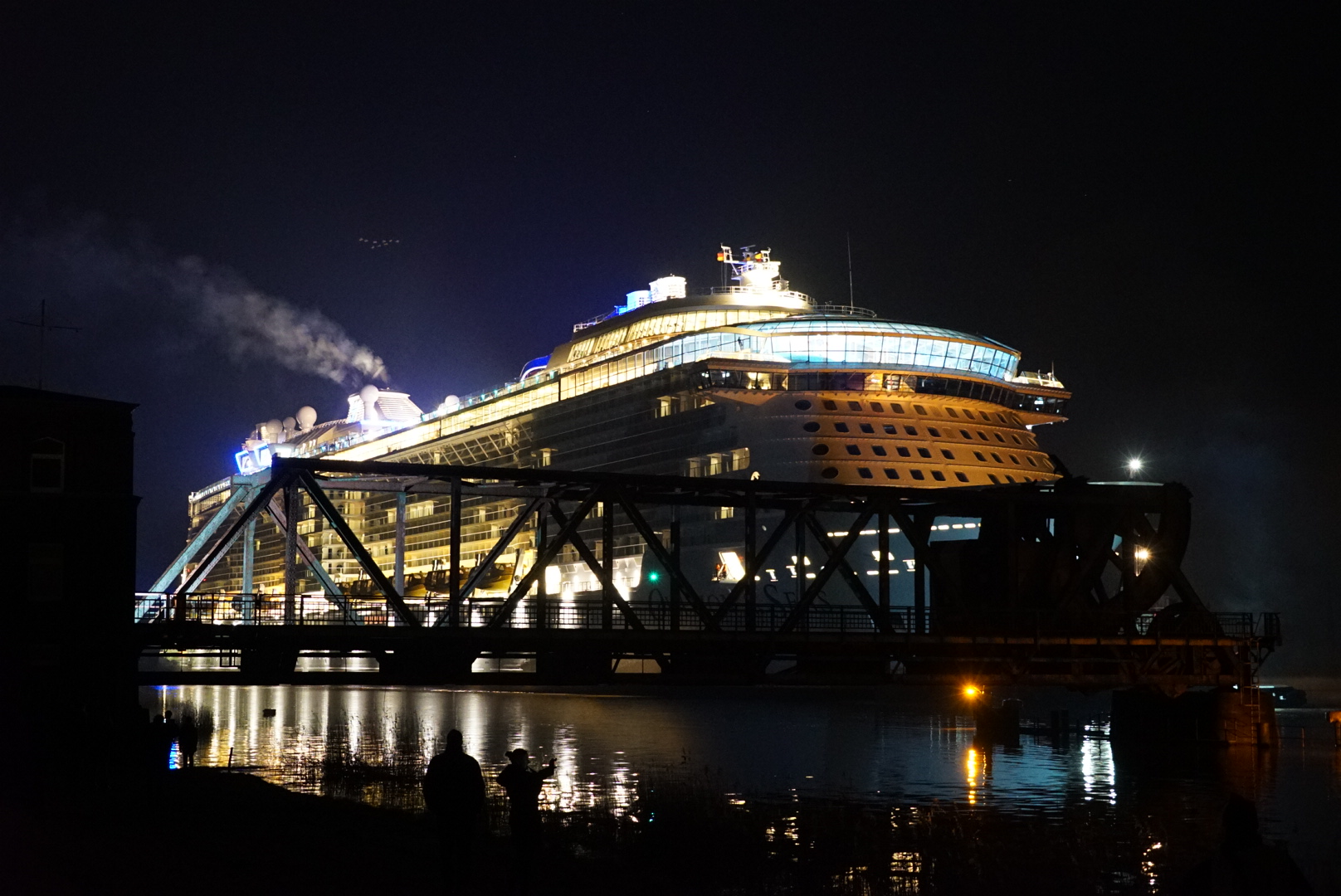 Ovation of the Seas Conveyance Facts Infographic

(Photo and image credits to Royal Caribbean International)