P&O Cruises Reveals All-New Entertainment Options On New Ship Iona
The brand new ship will host three exciting new show, centred around the glittering two-deck SkyDome
P&O Cruises has unveiled the incredible entertainment offering its brand new ship Iona will have, including new shows, new talent and new movies.
The brand new ship will be the biggest ever built for the UK market, carrying an impressive 5,200 guests and 1,800 crew.
When she launched next year, Iona will premiere a spectacular new show called 'Festival', created and produced by Jonathan Wilkes and renowned creative director Paul Domaine.
The interactive show will feature feel-good anthems, stomping wellies, arresting choreography and the latest LED technology, all set to get P&O Cruises passengers in the party mood.
"Festival is the perfect uplifting show about two groups of friends who meet at a Festival," said Wilkes on the new show. "It takes the audience on their journey, transporting everyone to those heady days of summer and will make you want to party the night away long after the show ends."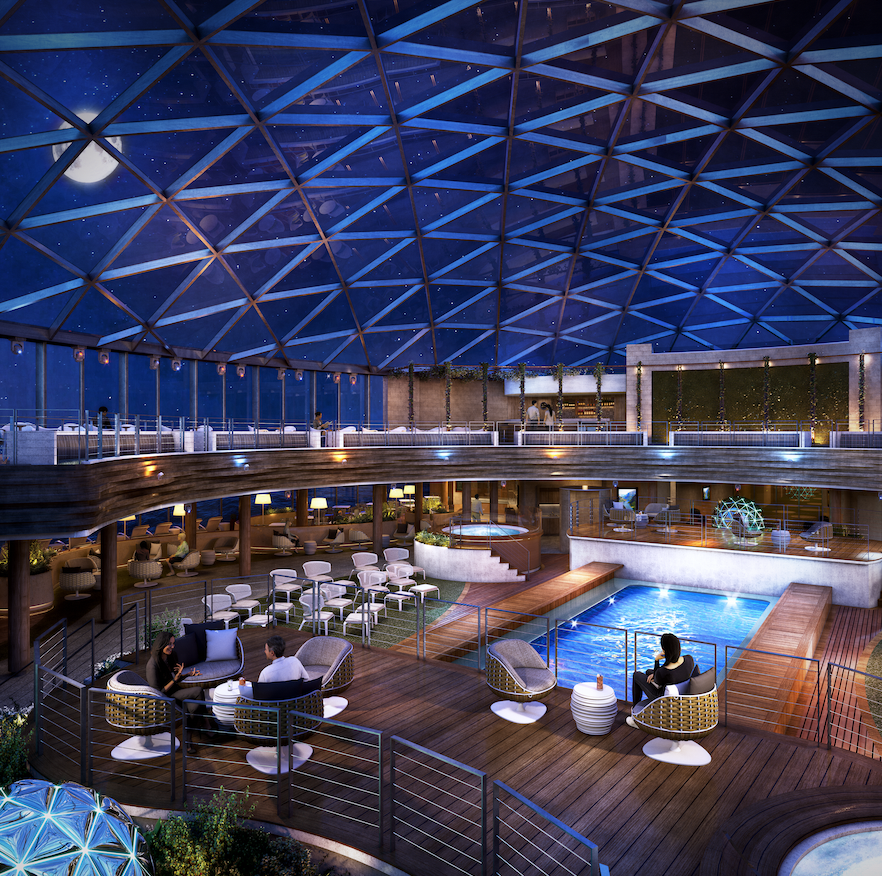 Other new entertainment on board Iona includes the 710 Club, an exclusive club created in partnership with Gary Barlow. Created with Gary's vision, the cocktail and music bar will be atmosphere and low-lit, with a resident band and performances by emerging talent.
Iona will also boast an incredible SkyDome, a glass-domed area which is a pool area by day and entertainment arena by night.
To create a show fit for the SkyDome, P&O Cruises has partnered with international entertainment company Creativiva – specialists in aerial stunts, acrobatic acts, unique sets, elaborate costumes and avant-garde storytelling.
A total of three new shows are also being planned for Iona's maiden season – which will see her sail to the Norwegian Fjords and Canary Islands – entitled Rise, Triboo and Dream. All shows are being created with the incredible two-deck glass SkyDome in mind, with Rise set in an aviary home to a collection of brightly coloured birds.
Triboo, performed in the SkyDome, will be an adrenaline-filled battle between two tribes, while Dream will blur the line between magic and reality – performed in Iona's Grand Atrium.
Located on decks 16 and 17, the SkyDome will also host spectacular aerialist displays, live performances and party nights under the stars – with its signature party being 'Ignite', a laser show and DJ set.

With her debut delayed due to the Covid-19 pandemic, Iona is due to set sail on her maiden voyage early next year.