Search for your ideal Cruise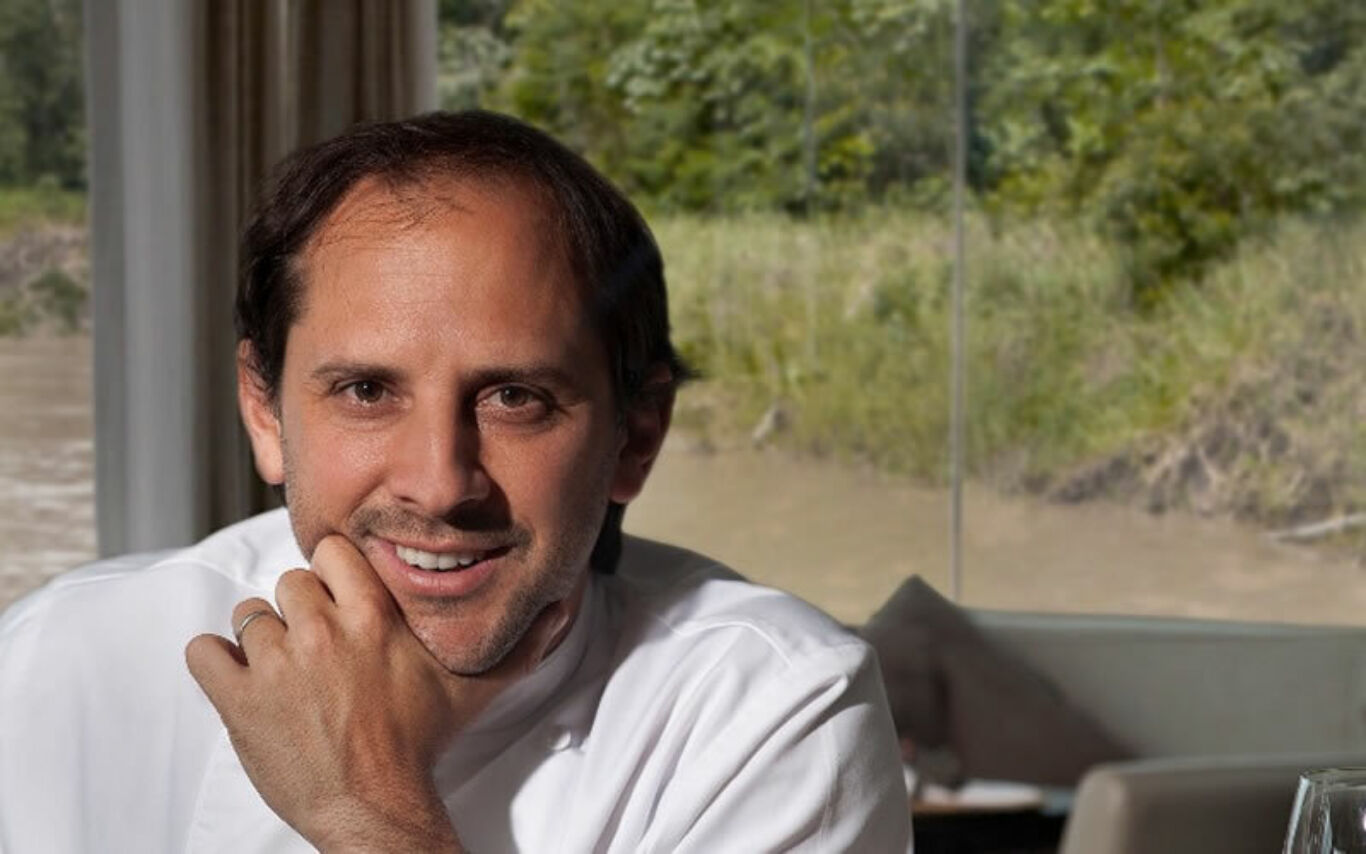 Peruvian super-chef to sail with Rainforest Cruises
Peruvian chef Pedro Miguel Schiaffino will sail on three voyages with Rainforest Cruises in 2016, offering a gourmet insight into Amazon cuisine. The cruises on the Peruvian Amazon on-board the 24-passenger Aqua Amazon riverboat will include jungle market visits and a cooking class with the multi-award winning chef. Schiaffino is considered one of Peru's most
Peruvian chef Pedro Miguel Schiaffino will sail on three voyages with Rainforest Cruises in 2016, offering a gourmet insight into Amazon cuisine.
The cruises on the Peruvian Amazon on-board the 24-passenger Aqua Amazon riverboat will include jungle market visits and a cooking class with the multi-award winning chef.
Schiaffino is considered one of Peru's most pioneering chefs and specialises in ingredients from the Amazon. He runs two of Lima's most famous restaurants, Malabar and Amaz.
Guests will learn about the techniques and flavours of the jungle and can expect to cook with strange roots, molluscs and bizarre fruits.
Schiaffino will also reveal his cookery secrets in a question and answer session.
The chef will sail on three cruises in 2016, departing on 29 March, 26 November, and 29 November. Cruises will head deep into the Pacaya Samiria National Reserve, one of the most biodiverse environments in the Rainforest, and include day and night excursions. The boat carries mountain bikes and kayaks so guests can explore deeper into the river's tributaries and jungle.
Prices for four-day cruises start from £2,329 per person and five-day cruises from £3,099 per person, including all of the culinary sessions. Flights are not included and return flights from London to Lima start from around £550 per person.
Rainforest Cruises has also released a new selection of cruise tours in the Galapagos Islands.
The Galapagos Islands itineraries range from four to 15-days in length, with knowledgeable crews helping guests spot wildlife and leading discovery tours at various stops throughout the Pacific Ocean archipelago.
Jeremy Clubb, founder of Rainforest Cruises said: "We have a hard-earned reputation for high quality trips along the Amazon, and we felt we could do the same for the Galapagos Islands. We've selected some of the best expedition ships to provide once-in-a-lifetime adventures in this most iconic of marine habitats. Each day our guests will be taken to new, rich and varied sites where they could be snorkelling among sea turtles, basking with iguanas or relaxing in green meadows alongside giant tortoises."
Price start from £1,739 per person, based on a five-day cruise departing 26 July on the Galaxy II Eco Catamaran. Flights are not included and return flights from London to the Galapagos Island of San Cristobal start from around £820 per person.
(Photo credit to Rainforest Cruises)