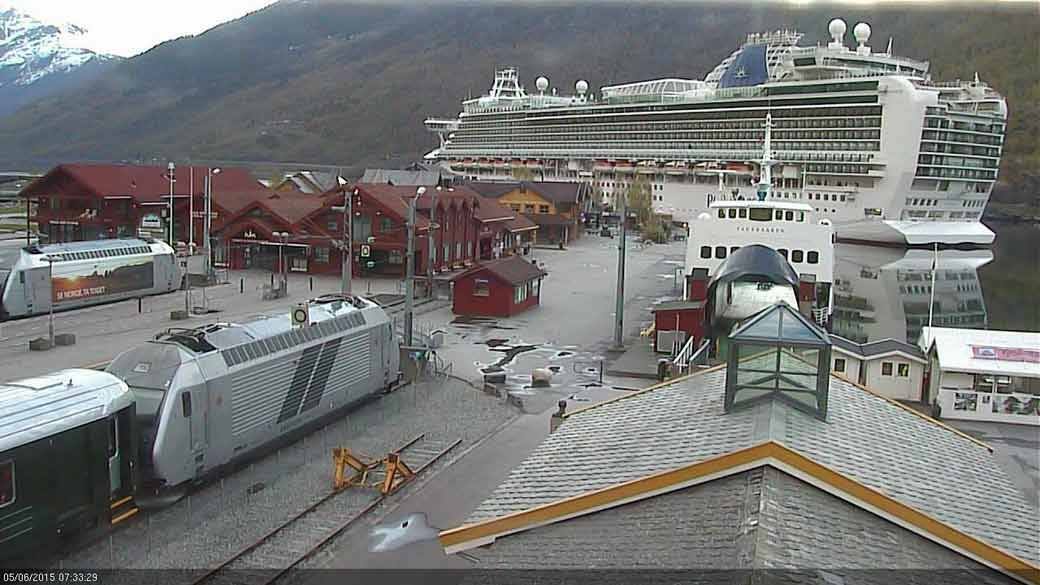 Electrical fault aboard P&O Cruises' Azura delays return to Southampton
P&O Cruises' Azura has cancelled a scheduled visit to the Norwegian port of Stavanger today in order to repair an electrical problem. A P&O spokeswoman denied a report posted on Facebook by a passenger on-board that stated the "technical issue" was related to an incident on Monday when the 3,100-passenger ship broke from its mooring in
P&O Cruises' Azura has cancelled a scheduled visit to the Norwegian port of Stavanger today in order to repair an electrical problem.
A P&O spokeswoman denied a report posted on Facebook by a passenger on-board that stated the "technical issue" was related to an incident on Monday when the 3,100-passenger ship broke from its mooring in Geiranger.
Strong gusts of winds in Geiranger led to the ship breaking from its stern mooring. Unconfirmed passengers reports suggest that the ship came very close to the shore with some passengers speculating that the ship may have come into contact with the ground in the shallow water of the fjord. Other unconfirmed reports suggest the propulsion system may have been damaged during attempts to bring the situation under control.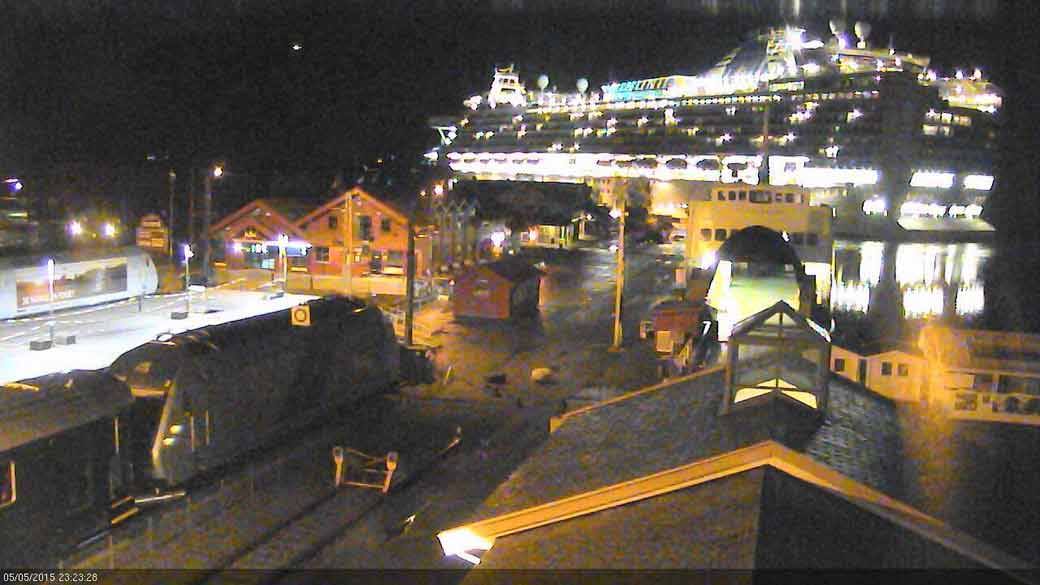 Passengers have reported the main electrical systems for the public areas on-board the ship have not been affected. Azura remained in Flåm last night (Tuesday) in order to repair the electrical problem and will spend today cruising the fjords before returning to Southampton as scheduled on Friday.
P&O Cruises have offered passengers £100 per person on-board credit as compensation.
The ship is now under way and is currently sailing at a leisurely pace through Sognefjord.
Azura entered dry dock at the Blohm and Voss Shipyard in Hamburg, Germany one month ago on 5 April. This was the first time she had been refitted since entering service back in 2010. Over two weeks contractors embarked on technical projects, interior decoration projects, and re-painting of the ship's hull with the new P&O Cruises union flag branding first seen on Britannia.
UPDATE: A P&O spokeswoman has said an expert technical team is investigating the cause of the issue and Azura will dock in Bergen this evening for further testing. As a result there will now be a 24-hour delay to the Southampton arrival, which is now scheduled for Saturday morning.
UPDATE: P&O Cruises have released new details of the revised Mediterranean itinerary originally due to depart Southampton on 8 May. Due to the technical problems described above they have had to reduce the cruise from a 14-nights to a 12-night sailing. Furthermore, due to the number of vessels in Southampton on Saturday Azura will off-load current passengers on Saturday morning but will not load passengers for the next sailing until Sunday. The new itinerary no longer includes calls to omit Cadiz and Naples and the schedule can be seen below:
Sunday May 10 – Southampton – sail at 1500
Monday May 11 – at sea
Tuesday May 12 – at sea

Wednesday May 13 – at sea

Thursday May 14 – Barcelona 0800 – 1700

Friday May 15 – Monte Carlo 0800 – 1800

Saturday May 16 – Civitavecchia (for Rome) 0700 – 1900

Sunday May 17 – Cagliari, Sardinia 0900 – 1700

Monday May 18 – at sea

Tuesday May 19 – Gibraltar 0800 – 1300

Wednesday May 20 – at sea

Thursday May 21 – at sea

Friday May 22 – Southampton
Anyone who has booked any shore excursions will have these transferred automatically to the new dates. Tours for Cadiz and Naples will be refunded by P&O Cruises. Guests have reported being offered a 15% refund on their cruise fare by P&O Cruises, equivalent to the two days lost from the schedule.
Check-in on Sunday will be staggered and the new times are as below. Check in will close at 1.45pm as P&O hopes Azura will sail at 3pm.
R deck – 10.30 am
A deck – 11.00 am
B & C deck – 12pm
D & E deck – 1pm
F & P deck – 1.30pm
(Webcam images courtesy of Visit Flåm)