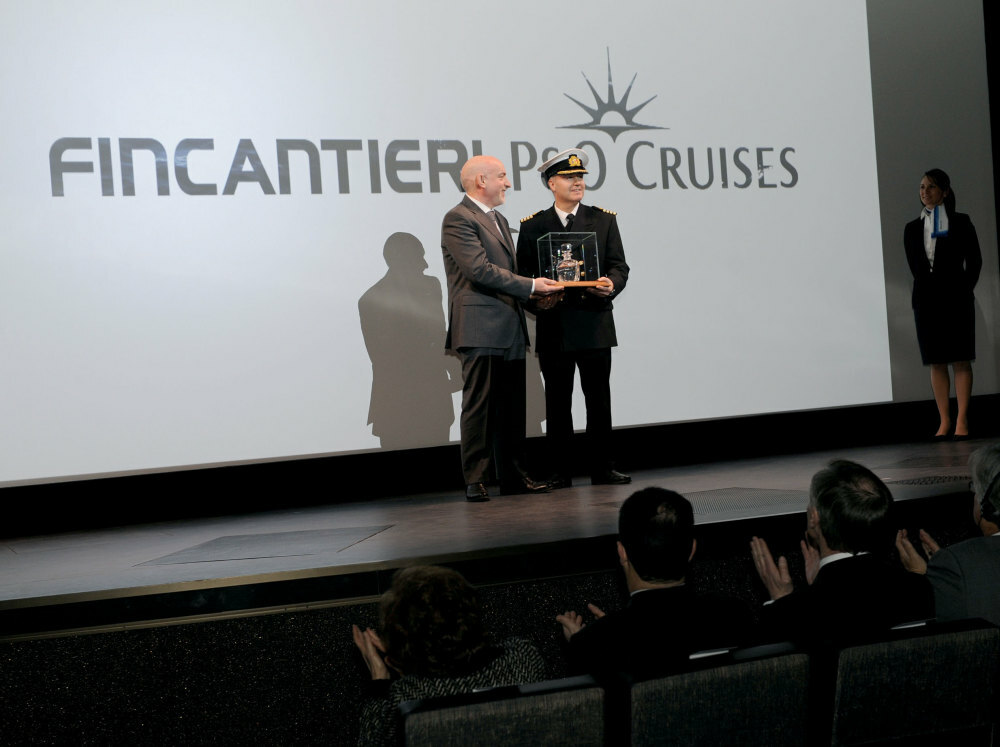 P&O Cruises' Britannia Handover Ceremony in Photographs
Yesterday the official Britannia handover ceremony took place at the Fincantieri shipyard in Trieste. P&O Cruises officially took delivery of Britannia – the largest cruise ship ever designed specifically for the British holiday market – in a ceremony that was attended by Carnival UK executive chairman, David Dingle, senior executives from P&O Cruises, as well
Yesterday the official Britannia handover ceremony took place at the Fincantieri shipyard in Trieste.
P&O Cruises officially took delivery of Britannia – the largest cruise ship ever designed specifically for the British holiday market – in a ceremony that was attended by Carnival UK executive chairman, David Dingle, senior executives from P&O Cruises, as well as senior teams from the shipyard Fincantieri, where Britannia was built.
The traditional ceremony included the exchange of flags, in which the shipyard flag is taken down and the P&O Cruises flag is flown. Britannia's Captain Paul Brown was also presented with the first water to touch the hull of Britannia during the official float out ceremony.
Here are some photos from the event courtesy of P&O Cruises.
Ship Exteriors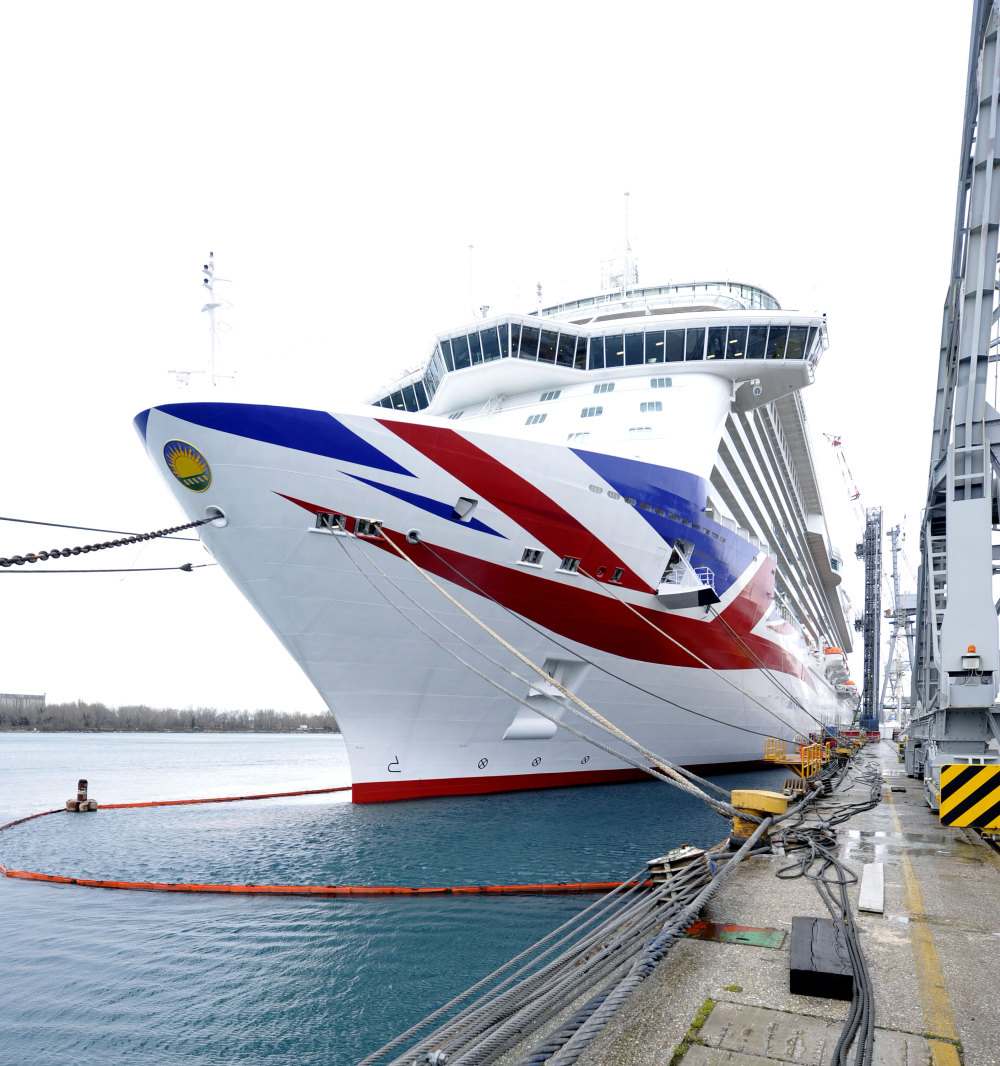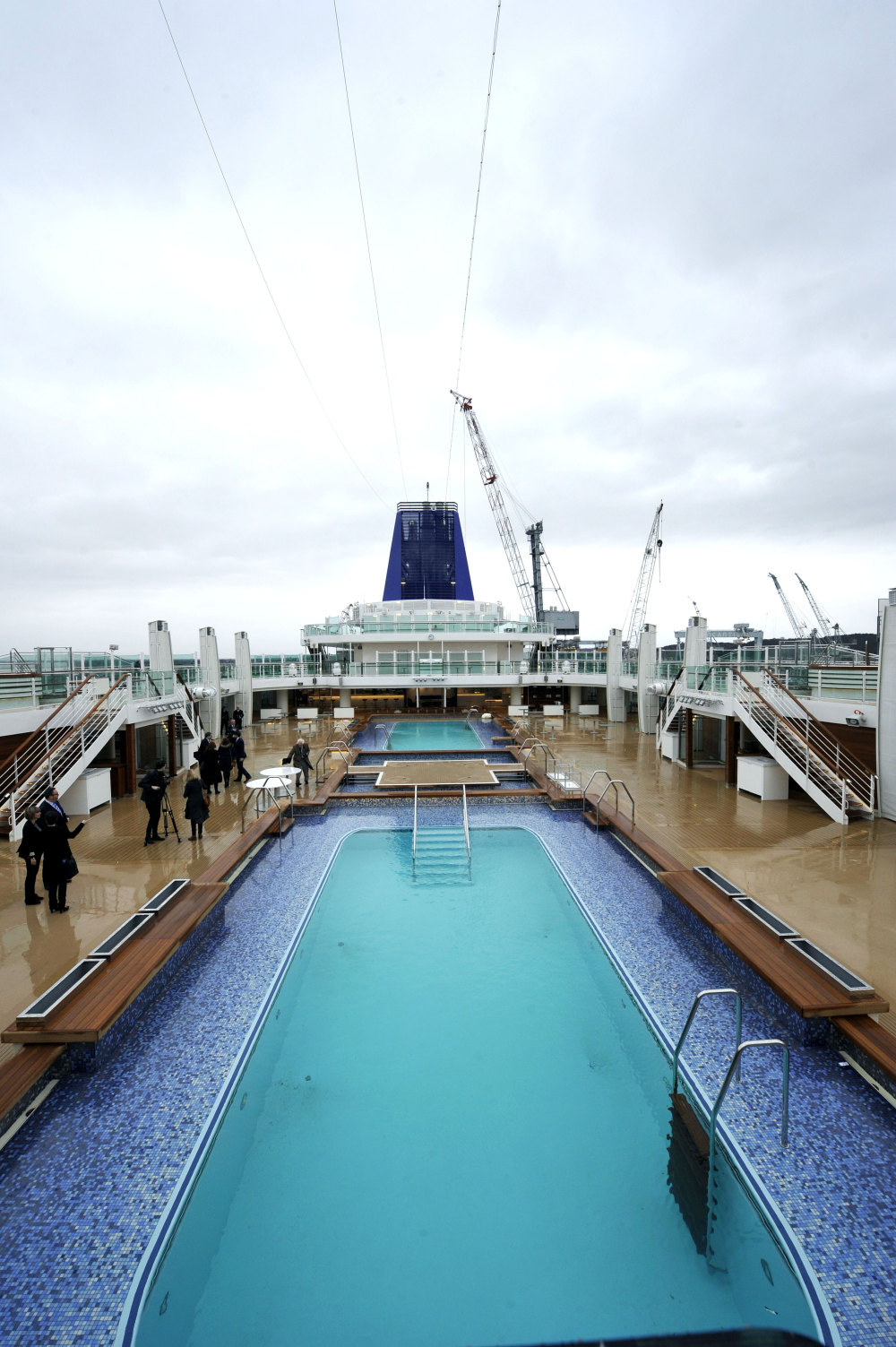 The Atrium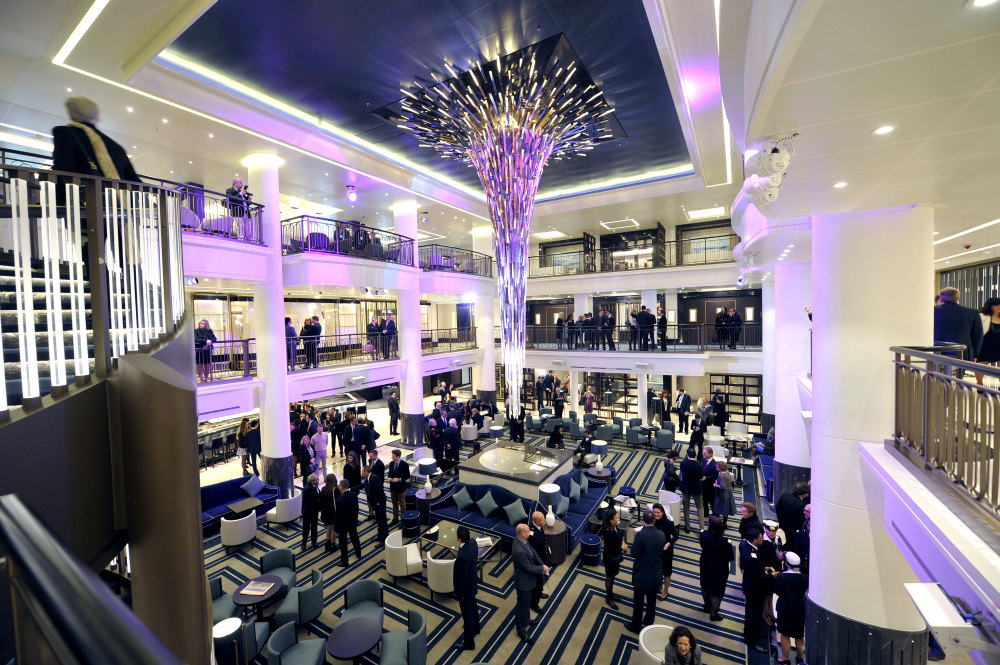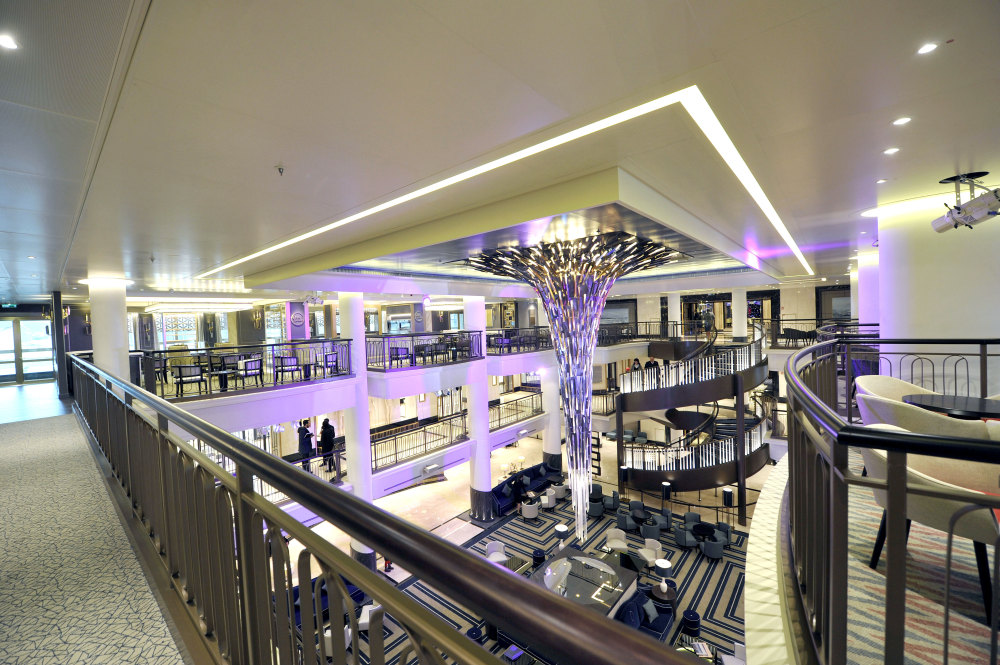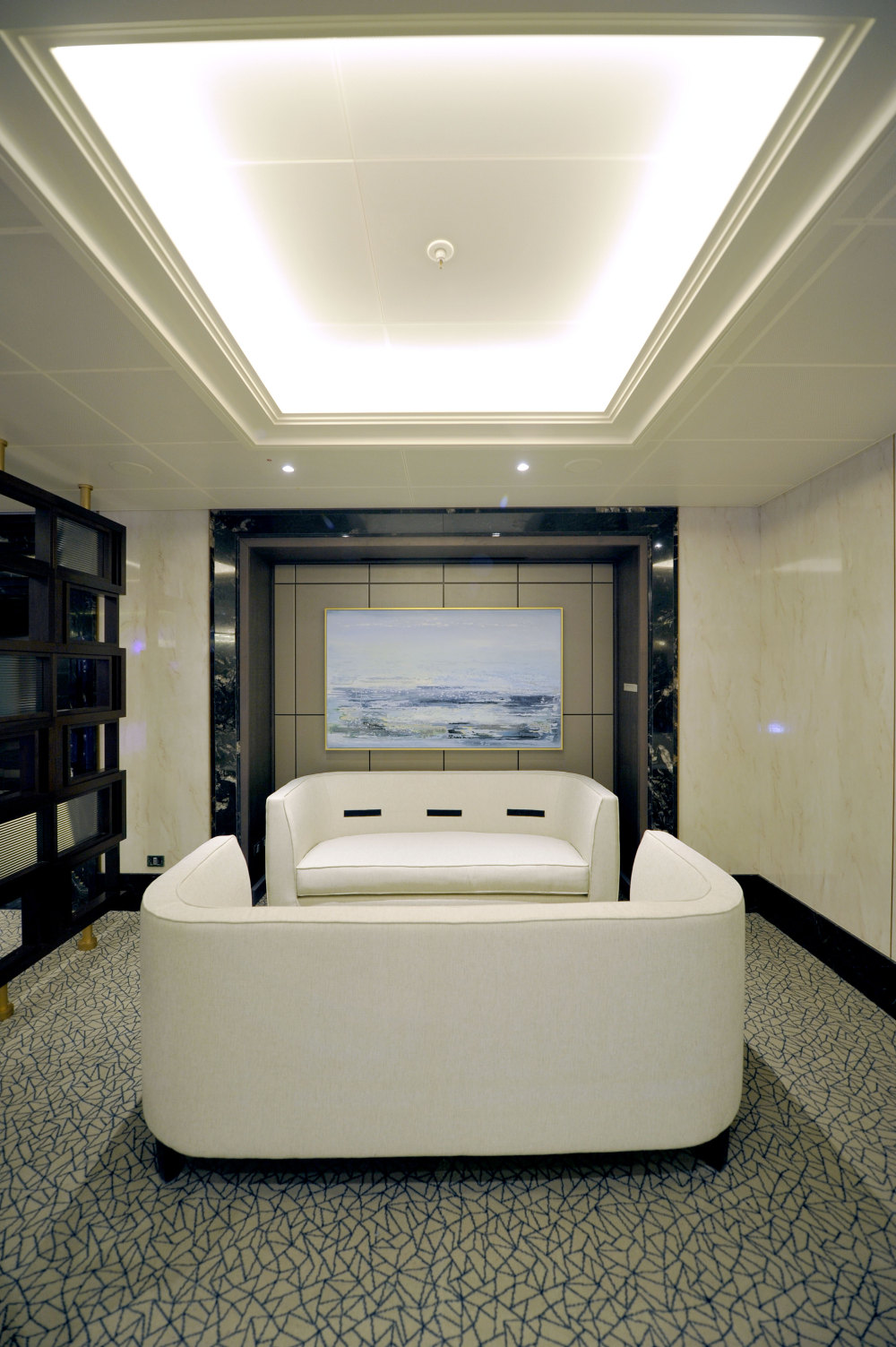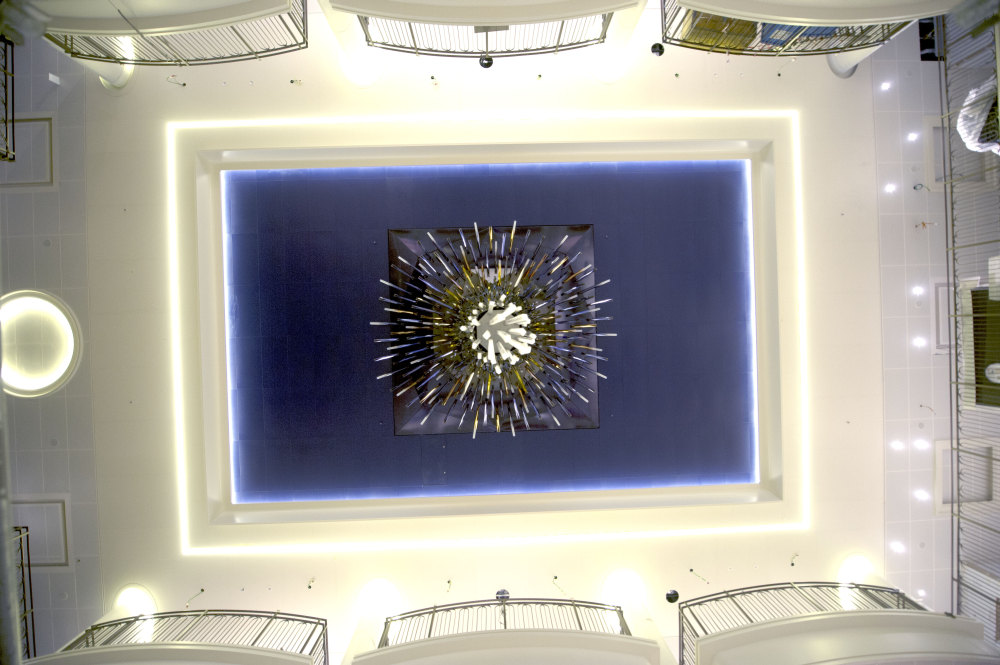 Dining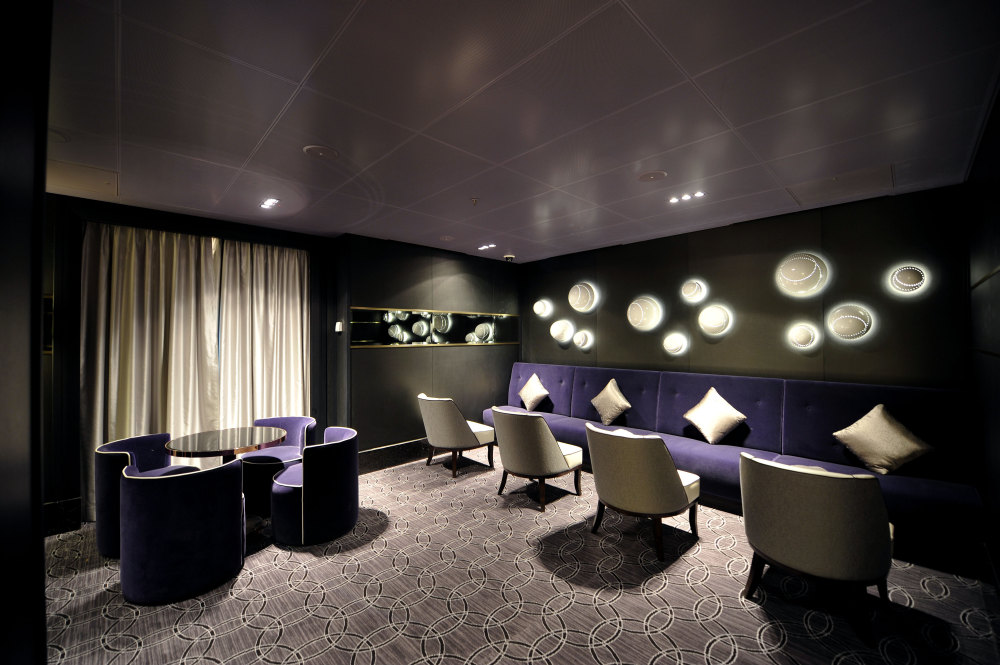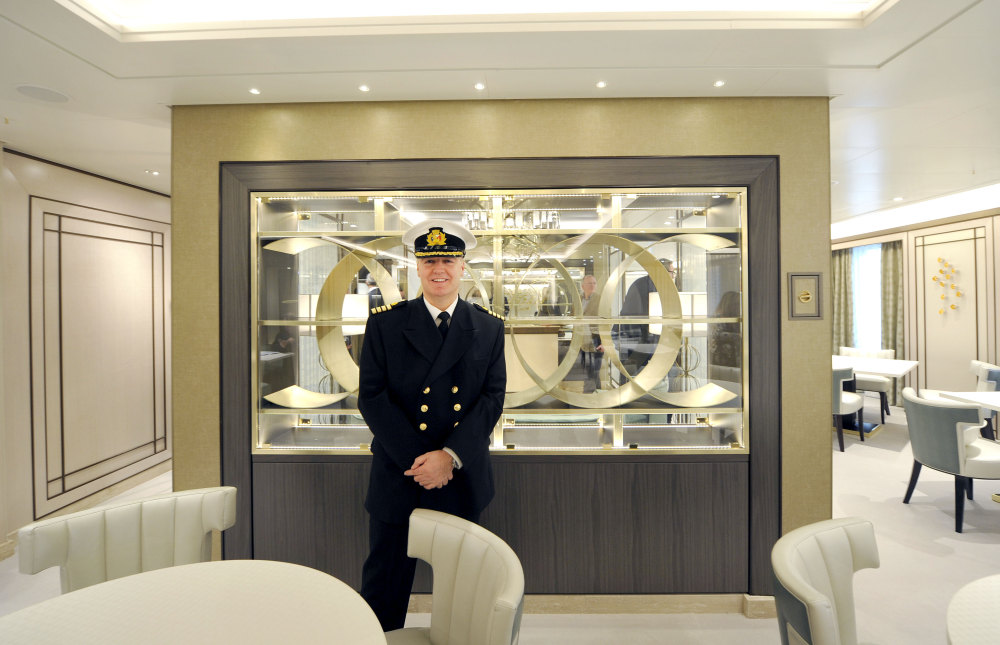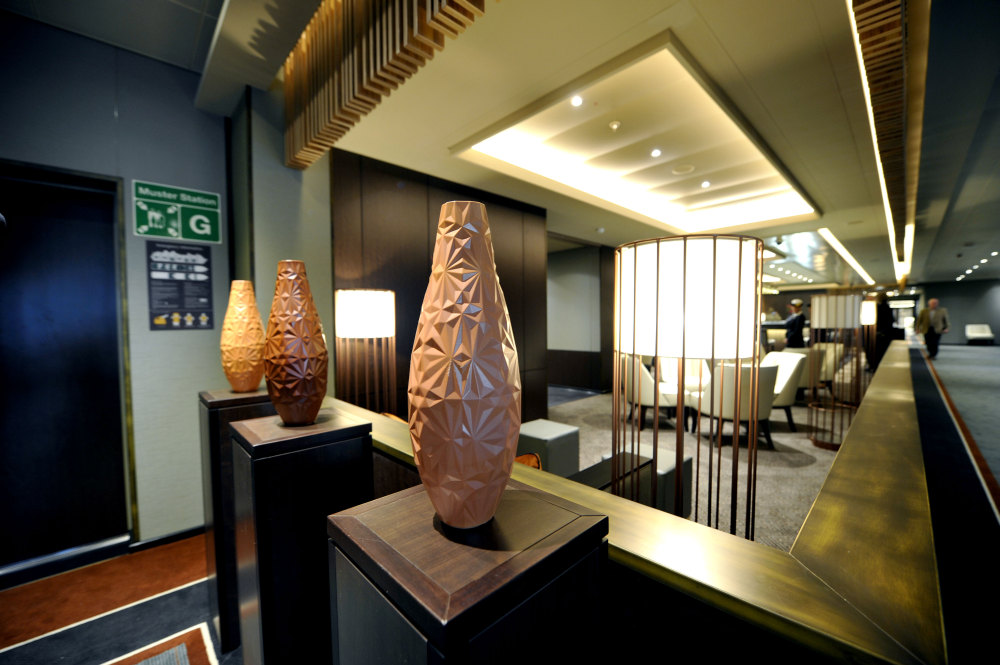 Celebrities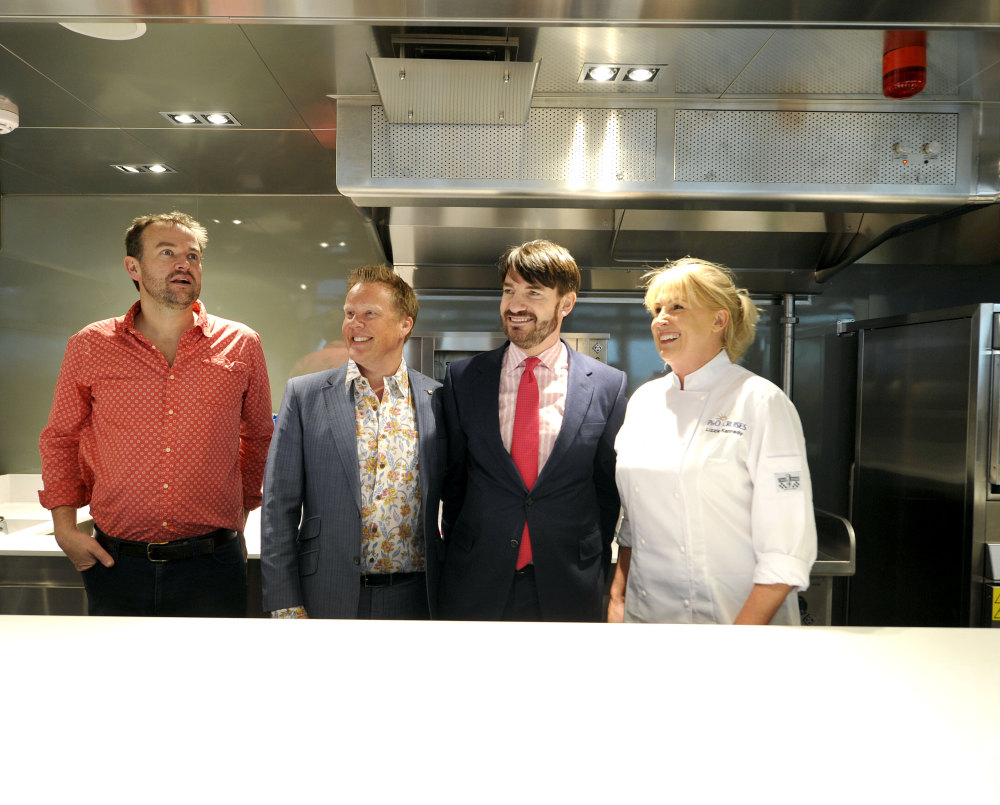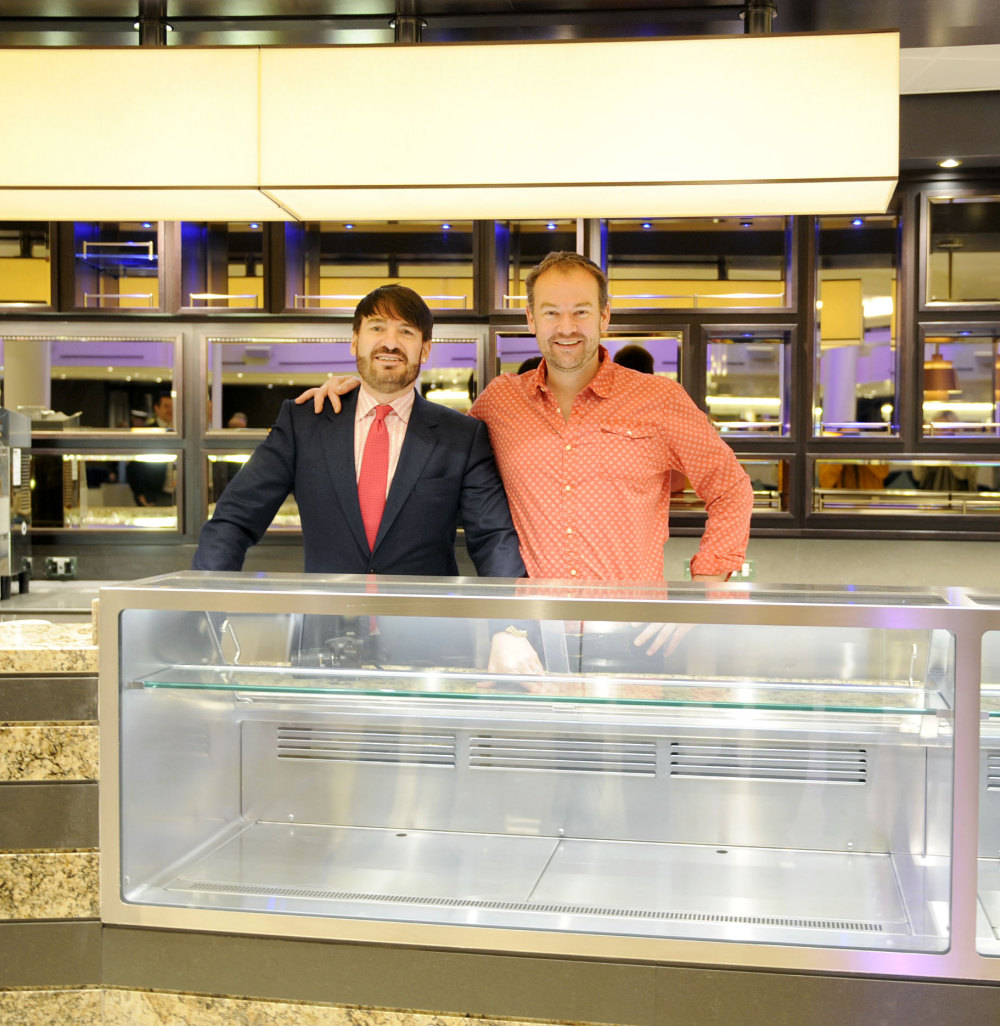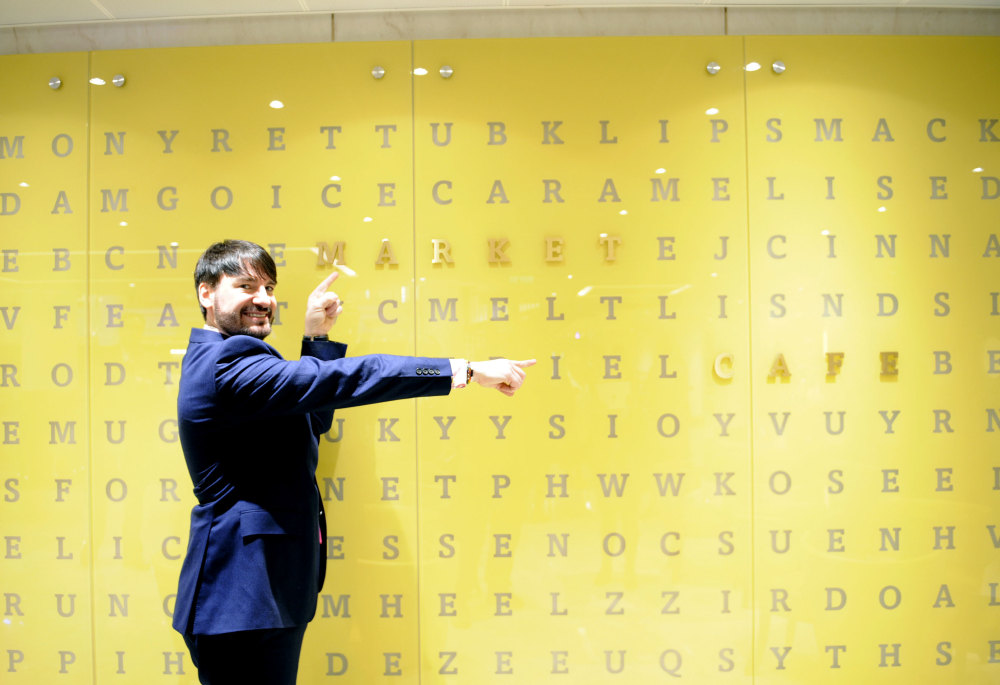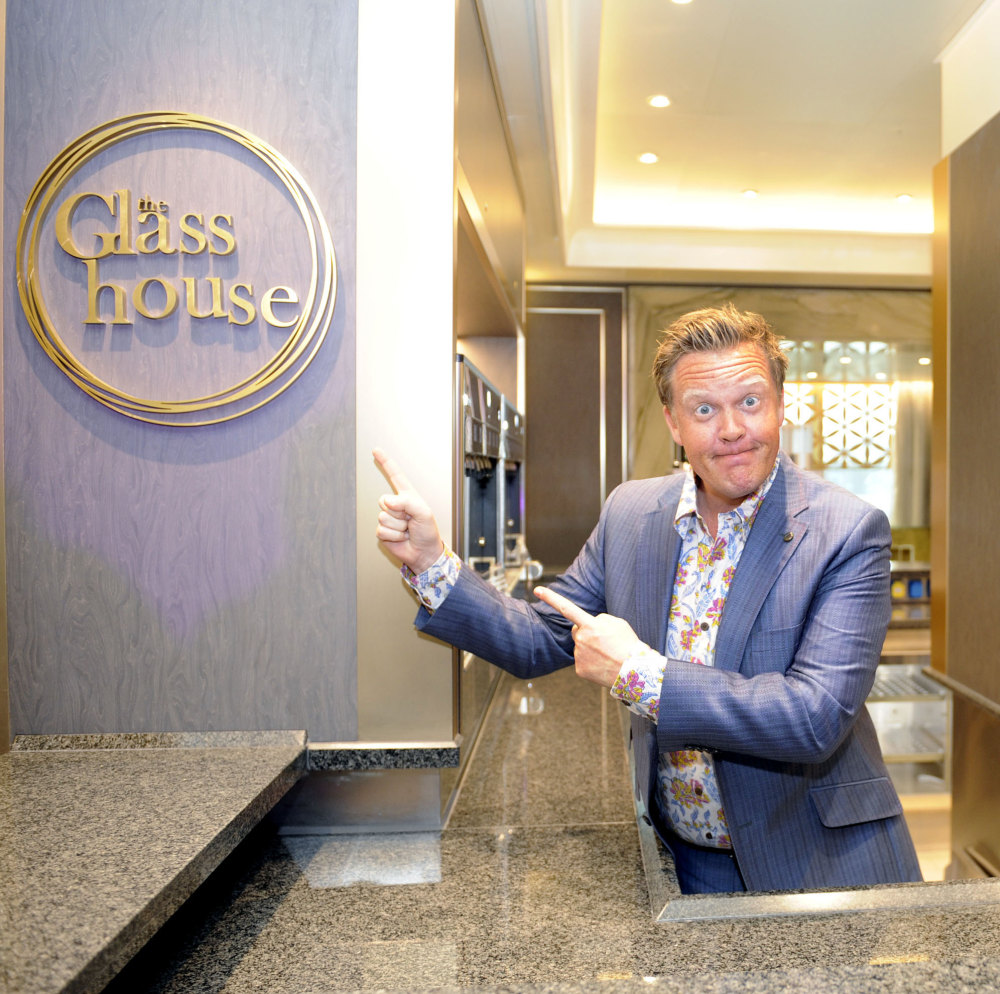 Ship Interiors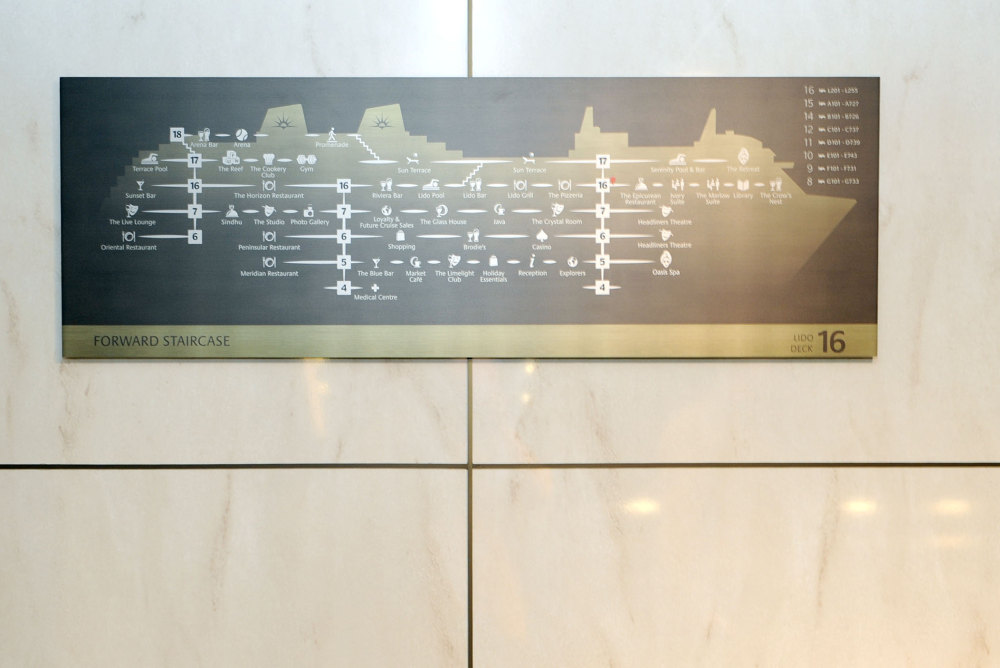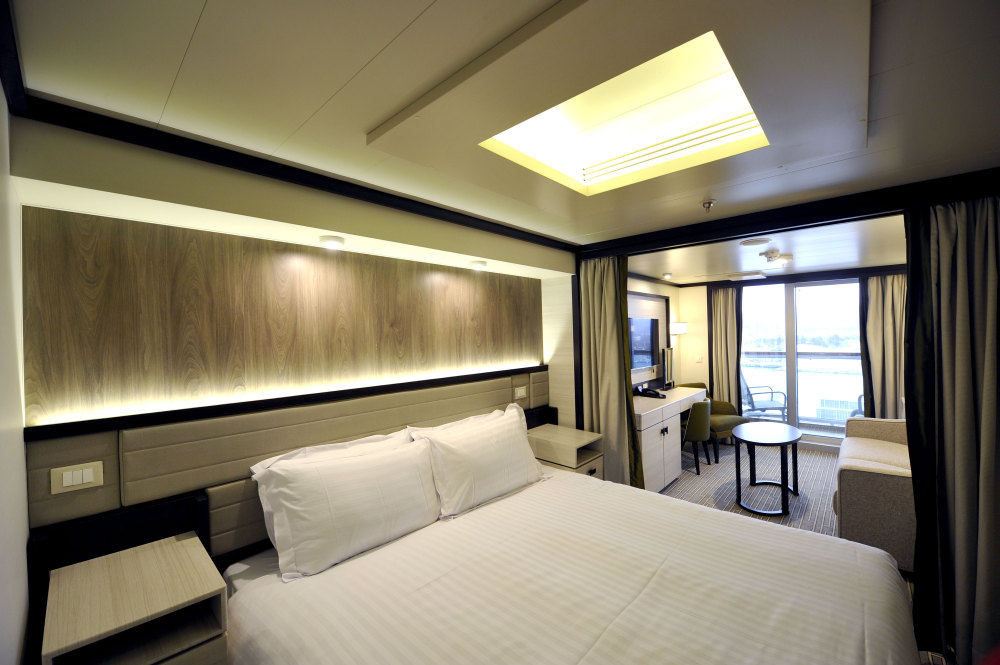 Handover ceremony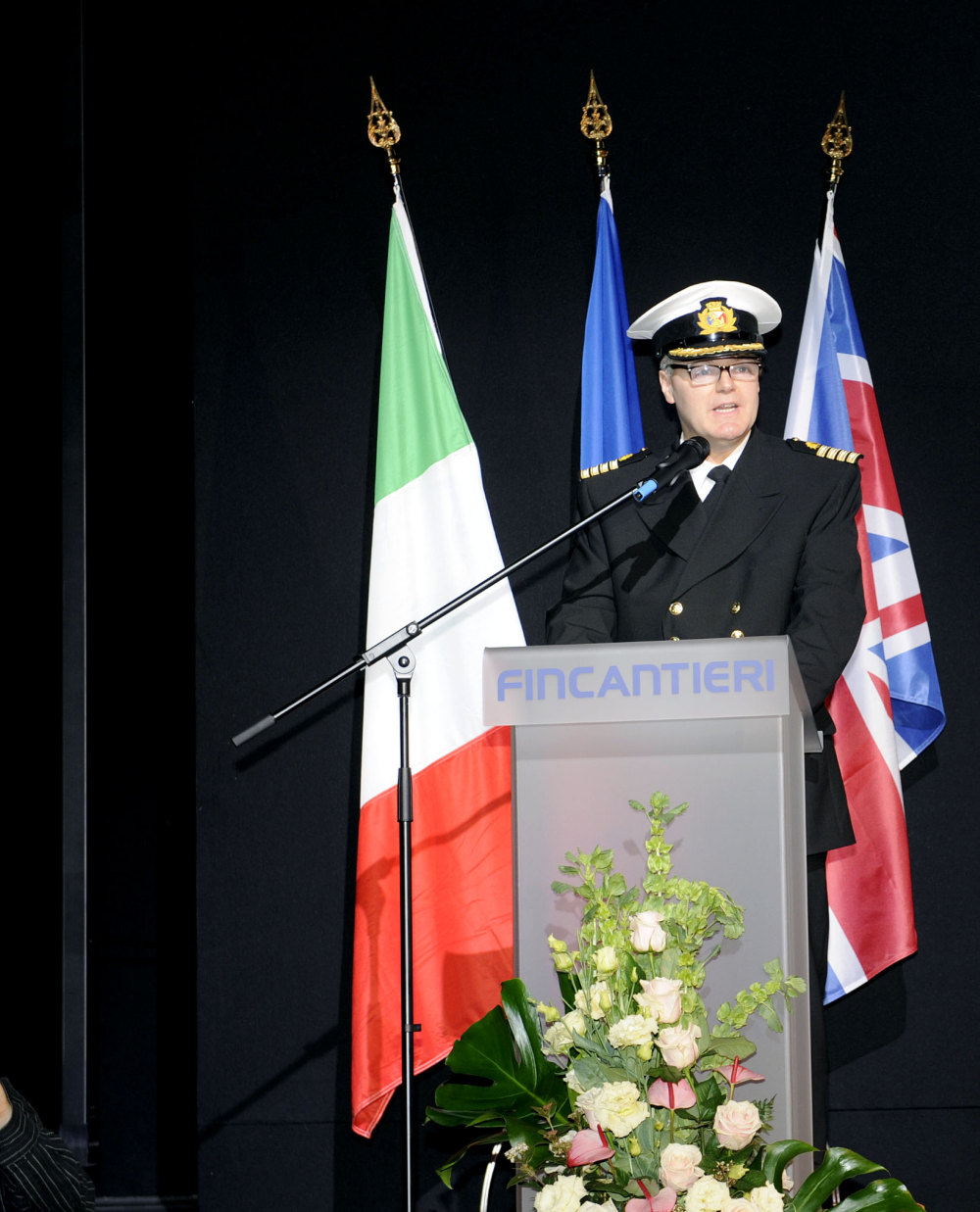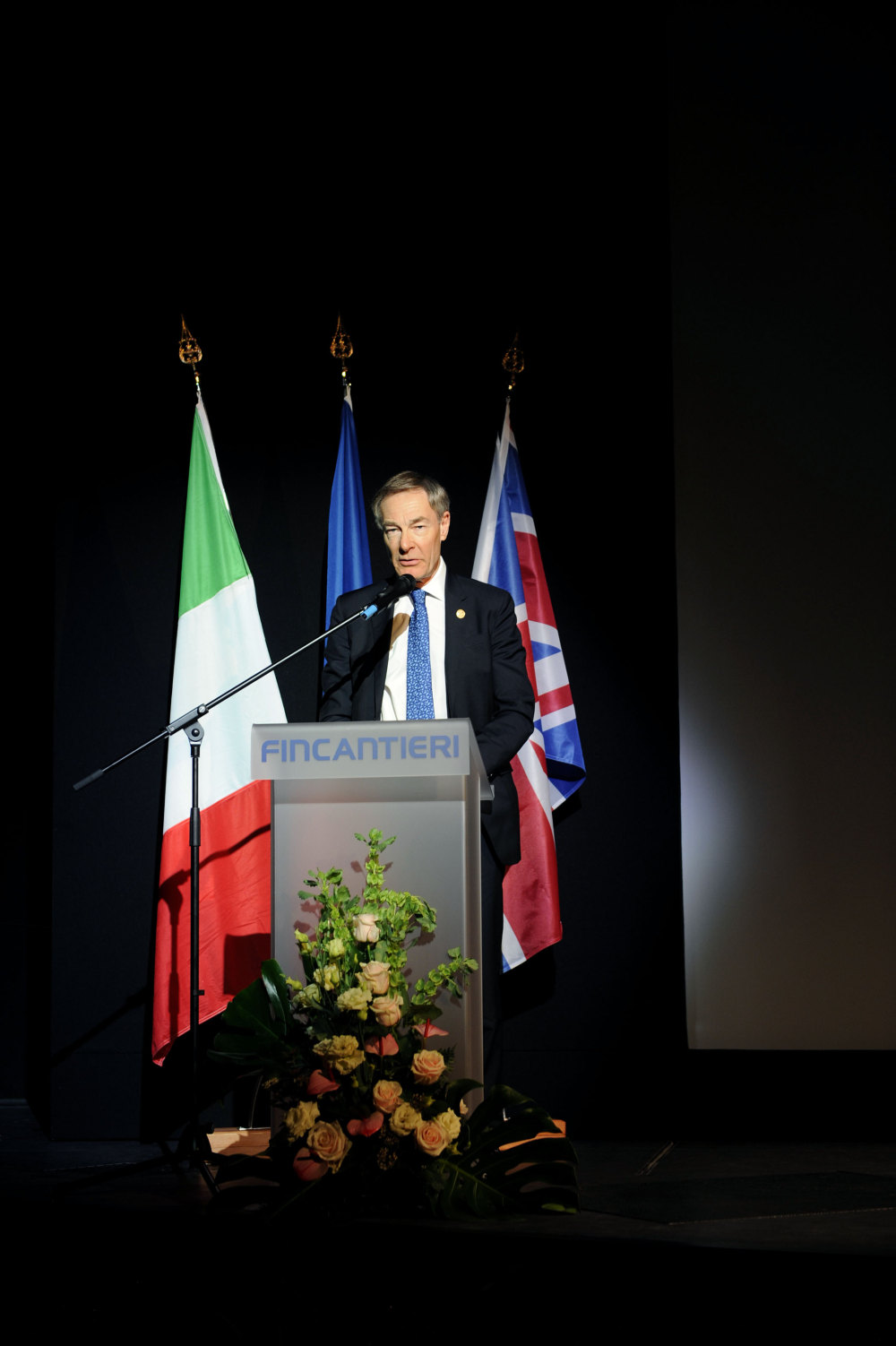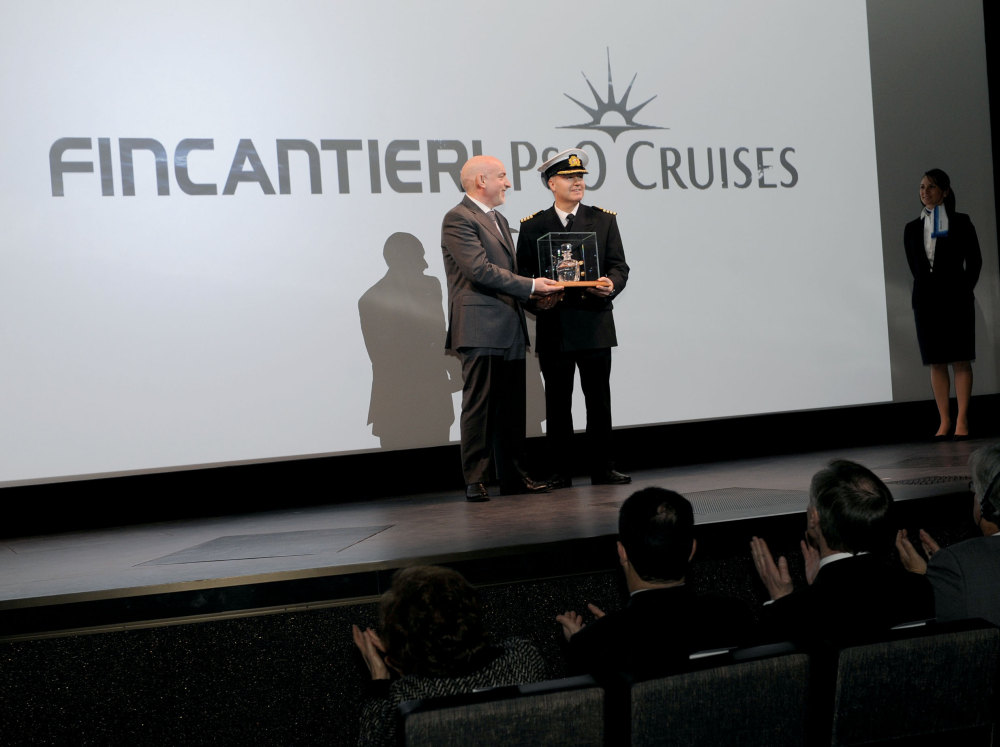 Britannia will leave the Fincantieri shipyard at the end of this week and will arrive in Southampton on Friday 6 March. She will be officially named on Tuesday 10 March before embarking on her maiden voyage to the Mediterranean on Saturday 14 March.
Yesterday we took a look at the initial social media reaction to Britannia which you can read here.