Search for your ideal Cruise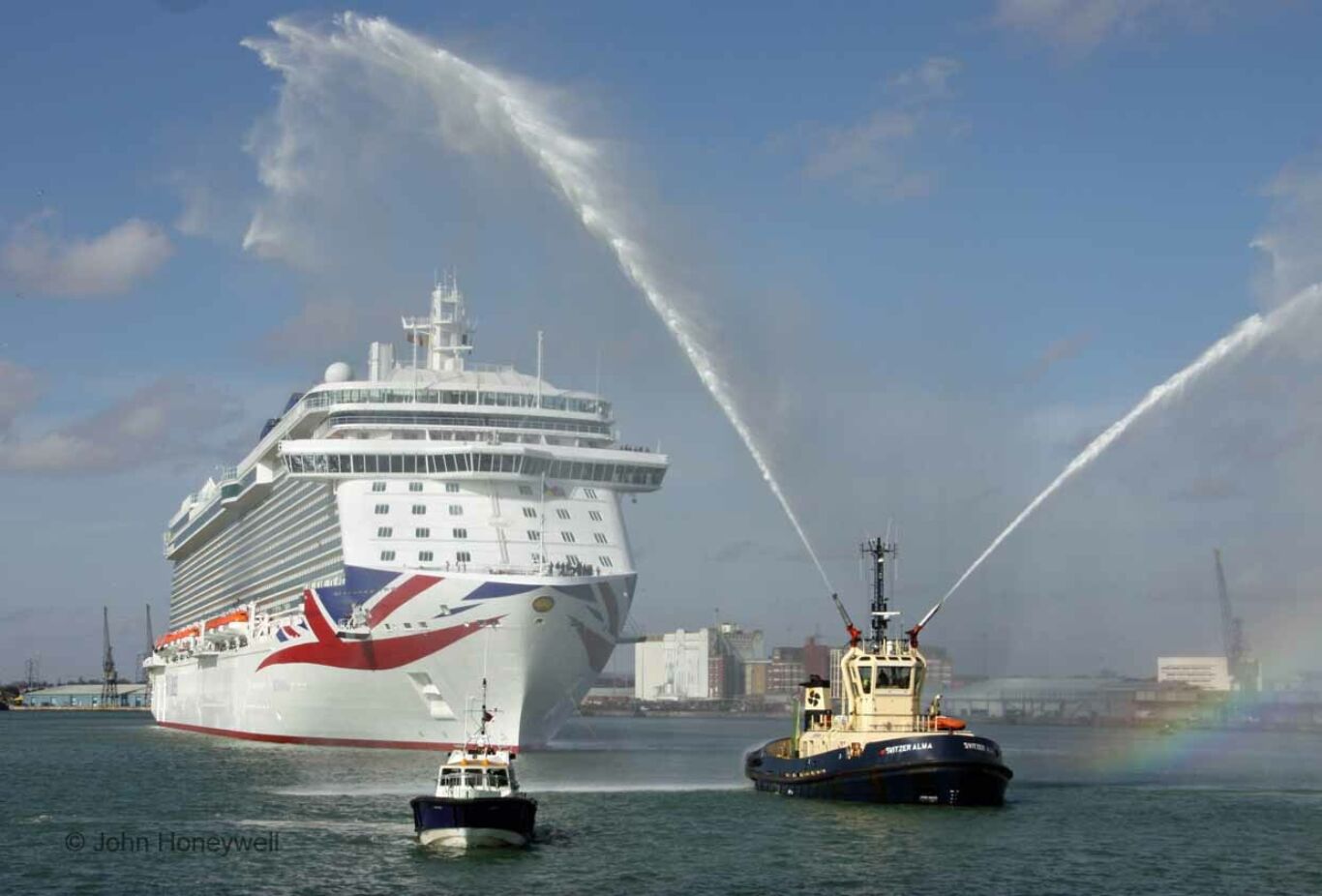 P&O Cruises celebrates Britannia's first year in service
P&O Cruises is today celebrating Britannia's first year in service. The cruise ship first arrived in Southampton on 6 March 2015 and was christened by Her Majesty The Queen in a grand celebration on 10 March. Today the ship will be docked in Grenada, near the end of a two-week itinerary sailing from Barbados. There
P&O Cruises is today celebrating Britannia's first year in service.
The cruise ship first arrived in Southampton on 6 March 2015 and was christened by Her Majesty The Queen in a grand celebration on 10 March.
Today the ship will be docked in Grenada, near the end of a two-week itinerary sailing from Barbados. There will be on-board activities to celebrate the event including a birthday cake on display, which will be cut by the captain. A special red, white and blue cocktail will also be available fleetwide to mark the occasion.
To celebrate Britannia's first year in service, P&O Cruises has released an infographic detailing the year in numbers. In 12 months Britannia has visited 61 ports of call across 31 countries, clocking up over 90,000 nautical miles.

Over the year Britannia has hosted more than 116,900 guests over 43 cruises.
Together, the dining teams have served:
28,793 meals in Atul Kochhar's Sindhu
23,874 meals in The Limelight Club
41,790 dishes in The Glass House
The housekeeping team has:
Left 1,341,010 chocolates on the pillow at turn-down
Processed 166,295 pieces of luggage
Handed out 14,130 pairs of slippers
Guests have consumed:
292,000 scones
2.8 million cups of tea
375,000 gin and tonics
13,188 bottle of champagne
Next month Britannia will host Ant & Dec's Saturday Night Takeaway live on air from the top deck. Broadcast on Saturday 2 April 2016, the show will be filmed in front of a live audience of passengers. Expect celebrity guests, stunts, incredible performances, competitions and plenty of surprises along the way.
Cabins are still available on the 14 night Mediterranean cruise that departs Southampton on 27 March. The no-fly, round-trip itinerary includes calls to Cadiz; Barcelona; Civitavecchia (for Rome); Ajaccio, Corsica; and Gibraltar.
Also in April, the ship will provide the backdrop for a new TV show called Battlechefs. The series will be broadcast on UKTV's W channel on weekdays at 8pm from Monday 4 April 2016. Hosted by Marco Pierre White, the series will see ten amateur celebrity chefs – including Blur musician Alex James, actor Keith Duffy and comedian Jenny Eclair – compete to be crowned Battlechefs champion.
Filmed across two Mediterranean cruises, the first voyage visits ports in Vigo, Lisbon, Cadiz, Valencia and Cartagena and the second Barcelona, Rome, Cannes, Ajaccio and Alicante. The trainee chefs sail from port to port discovering stories about each location and learning how to cook local specialities. With their new found skills they are split into teams to prepare a meal to impress Marco, the captain and his VIP guests.
P&O Cruises Vice President of Marketing Christopher Edgington said: "A year ago we welcomed Britannia into our fleet with a sparkling naming ceremony, seen by millions of the British public. Since then the ship has had a very successful year, receiving excellent feedback from guests and winning four best new ship industry awards. Britannia is a ship for the nation, is the embodiment of contemporary design and is a ship of milestones including the Cookery Club, Star Burst sculpture, Battlechefs, Ant and Dec's Saturday Night Takeaway live show and much more! I'm excited to see what her next year of service will bring."
You can see the highlights of the 2015 christening ceremony in the video below:
(Photo credit to John Honeywell; Infographic credit to P&O Cruises)