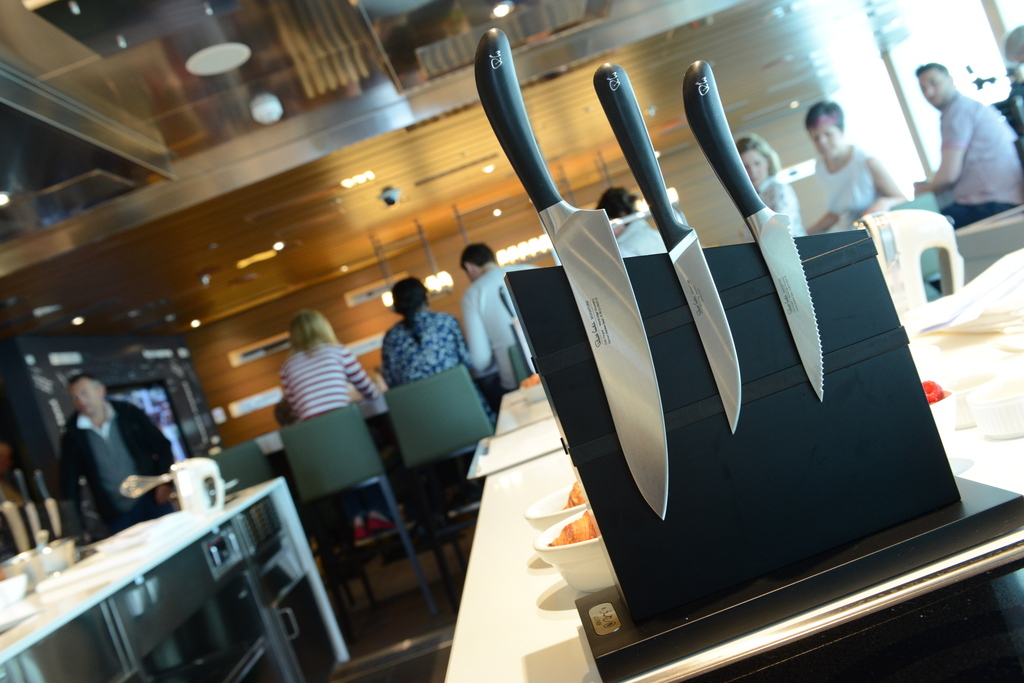 P&O's Britannia to star in UKTV's celebrity cookery contest 'Battlechefs'
P&O Cruises' Britannia will soon take centre stage in a new television show called 'Battlechefs' which has been commissioned by UKTV. Celebrity chef and one of P&O's Food Heroes, Marco Pierre White, will judge the cooking skills of ten celebrities across two Mediterranean cruises on Britannia. Each itinerary will host a competition between five amateur
P&O Cruises' Britannia will soon take centre stage in a new television show called 'Battlechefs' which has been commissioned by UKTV.
Celebrity chef and one of P&O's Food Heroes, Marco Pierre White, will judge the cooking skills of ten celebrities across two Mediterranean cruises on Britannia. Each itinerary will host a competition between five amateur celebrity chefs including names such as Alex James (Blur), Keith Duffy (Boyzone) and John Partridge (Christian Clarke in EastEnders).
The contestants will prepare a meal for the Captain and his VIP guests. Cameras will follow the untrained chefs as they learn stories about each location the ship calls into and they will also discover the variety of foods that are grown and produced locally. They will each try to impress the Captain with their skills and even though their competitors will help them prepare the meal they will also get a chance to tactically score each other. The ultimate aim will be to be crowned the Battlechefs champion.
UKTV Commissioning Editor Victoria Summer commented, "Travel, food and healthy competition come together in Battlechefs. It's an energetic show which centres on challenge and good-hearted rivalry, which sits perfectly alongside Watch viewer favourites such as the hugely popular Masterchef Australia. Seeing whether our celebs can pull off the menus they're given against the clock is going to be very entertaining."
P&O Cruises marketing director Christopher Edgington said, "We are very excited to be making Battlechefs on Britannia. Watch provides an ideal audience to encourage newcomers to cruising and will showcase our food ethos. Our cookery school on-board provides the perfect backdrop for the show as the celebrities prepare speciality dishes from around the Med."
This advertiser-funded programme will air on television channel Watch in 2016. It follows in the footsteps of Nigel Marven's Cruise Ship Adventures which aired earlier this year on the same channel.
(Photo credit to P&O Cruises)