Search for your ideal Cruise
Get a Spring in your step with Princess Cruises' 2022 Easter sailings to Spain and Norway
Easter holidays in 2021 were a bit, well, rubbish, but this doesn't need to be the case for Spring 2022 - and Princess Cruises has holidays on sale to get excited about.
Princess Cruises is making sure Easter next year is worth the wait with its many fabulous sailings.
We love getting something in the diary and having something to look forward to, and what says Spring has sprung more than getting out to sea and making some memories?
Princess' Spain, France & Portugal cruise and the line's Norwegian Fjords sailing next Spring promise impeccable culture, scenery, cuisine and much more.
Plus, both fall over the Bank Holidays so you won't even have to eat into your annual leave too much!
Princess Cruises 14-Day Spain, France & Portugal
This cruise, roundtrip from Southampton, sails on Saturday, April 9, 2022, onboard Sky Princess.
It calls at eight ports in total: La Rochelle, France; Bilbao, Spain; Lisbon, Portugal; Gibraltar; Seville (Cadiz), Spain; Malaga, Spain; Cartagena, Spain; and Vigo, Spain (for Santiago de Compostela).
La Rochelle is a delightfully unspoiled coastal city and has been an important port since Eleanor of Aquitaine granted its first charter in 1199. Rue du Palais, lined with shops in well-preserved 18th-century slate and half-timbered houses, is worth a stroll. Check out the city' museums - the Musée des Automates features over 300 mechanical puppets while the aquarium is one of the largest in France.
Bilbao, which dates back to the Middle Ages, offers impressive, 19th-century buildings and bridges and is the gateway to the Basque country. A must-visit is Frank Gehry's Guggenheim Museum but be sure to explore Siete Calles, the city's old quarter, too.
Lisbon is a stately city of Neoclassical buildings and wide plazas. The breathtaking 16th-century Jeronimos Monastery is considered to be Lisbon's finest landmark and was declared a World Heritage Site in 1983.
Meanwhile, the Alfama Quarter features narrow streets and stunning Moorish architecture plus many cafes and restaurants. Marketplace Mercado Alvalade Norte brims with fresh local fish, meats, fruits and vegetables while a pastel de nata, Portugal's traditional custard cake, is the ultimate local sweet treat.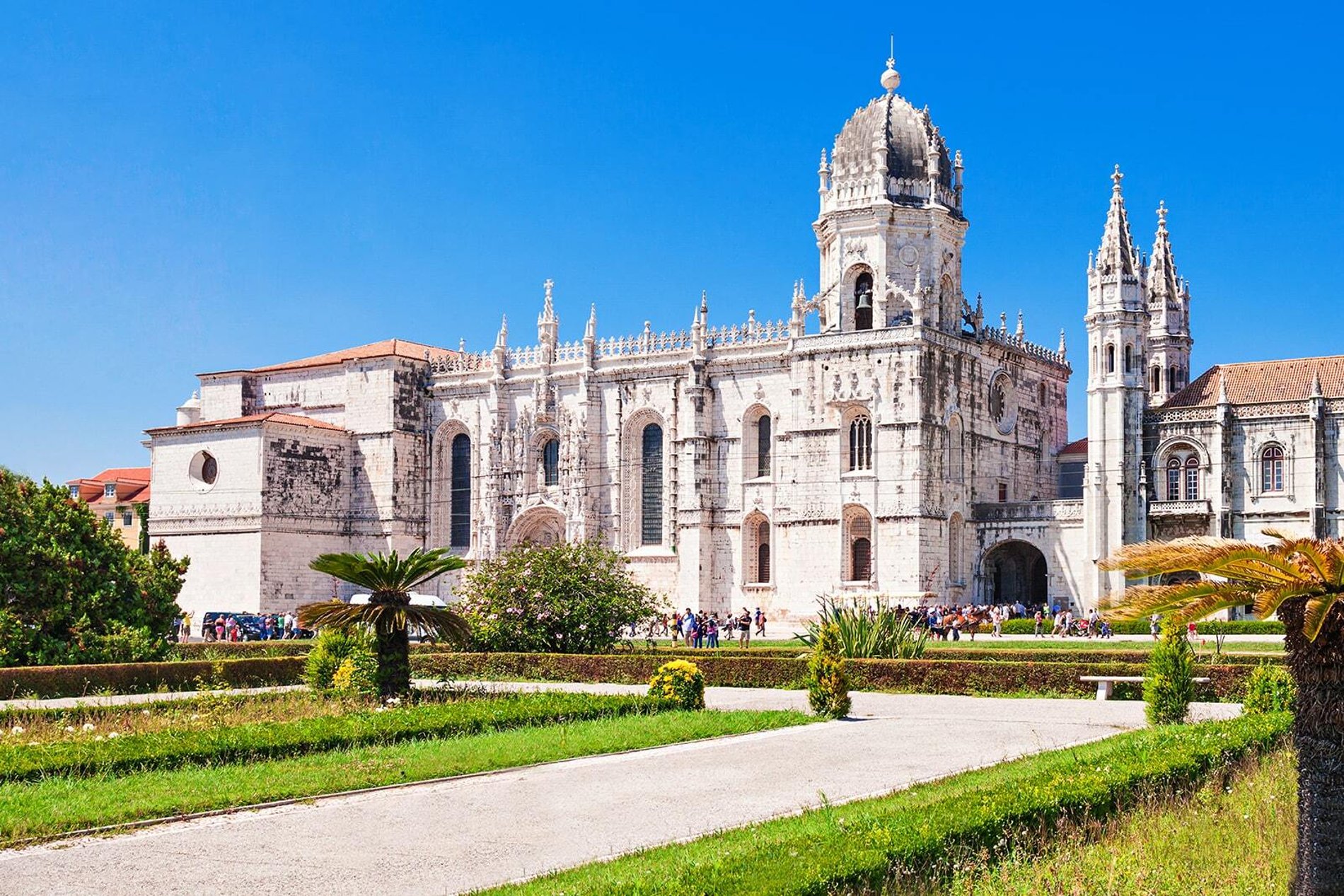 Gibraltar is home to 600 varieties of flowers as well a taste of home with its helmeted bobbies, pillar-boxes and pubs. The Rock has a fascinating history; five countries have battled for 13 centuries to control the passage between the Atlantic and the Mediterranean.
Princess's shore excursion Cruise The Rock & Dolphin Watch offers a 90-minute adventure along the Bay of Gibraltar in search of the three species of dolphins found in the waters. You can often see mothers and their calves in pods ranging from 20 to 30 to up to a hundred.
Cadiz is one's of Europe's oldest inhabited cities, dating from 1100 B.C, and a gateway to Seville and Andalusia. In Seville, don't miss the massive Alcazar fortress, modelled on the legendary Alhambra Palace of Granada, or the 15th-century Gothic cathedral.
Neighbourhood Barrio de Santa Cruz is picturesque and the local market at Bay of Cadiz sells fresh fruit and vegetables and succulent seafood. The sherry in the region is excellent so do sample some!
Malaga is one of Spain's oldest cities and boasts narrow streets, whitewashed houses, churches and sunny plazas. The region is home to Grenada and the fabled Alhambra.
There's also the Old Quarter, the majestic Granada Cathedral, Alcazaba – an ancient Moorish fortress nestled above the city, and the Royal Chapel – the final resting place of King Ferdinand and Queen Isabella.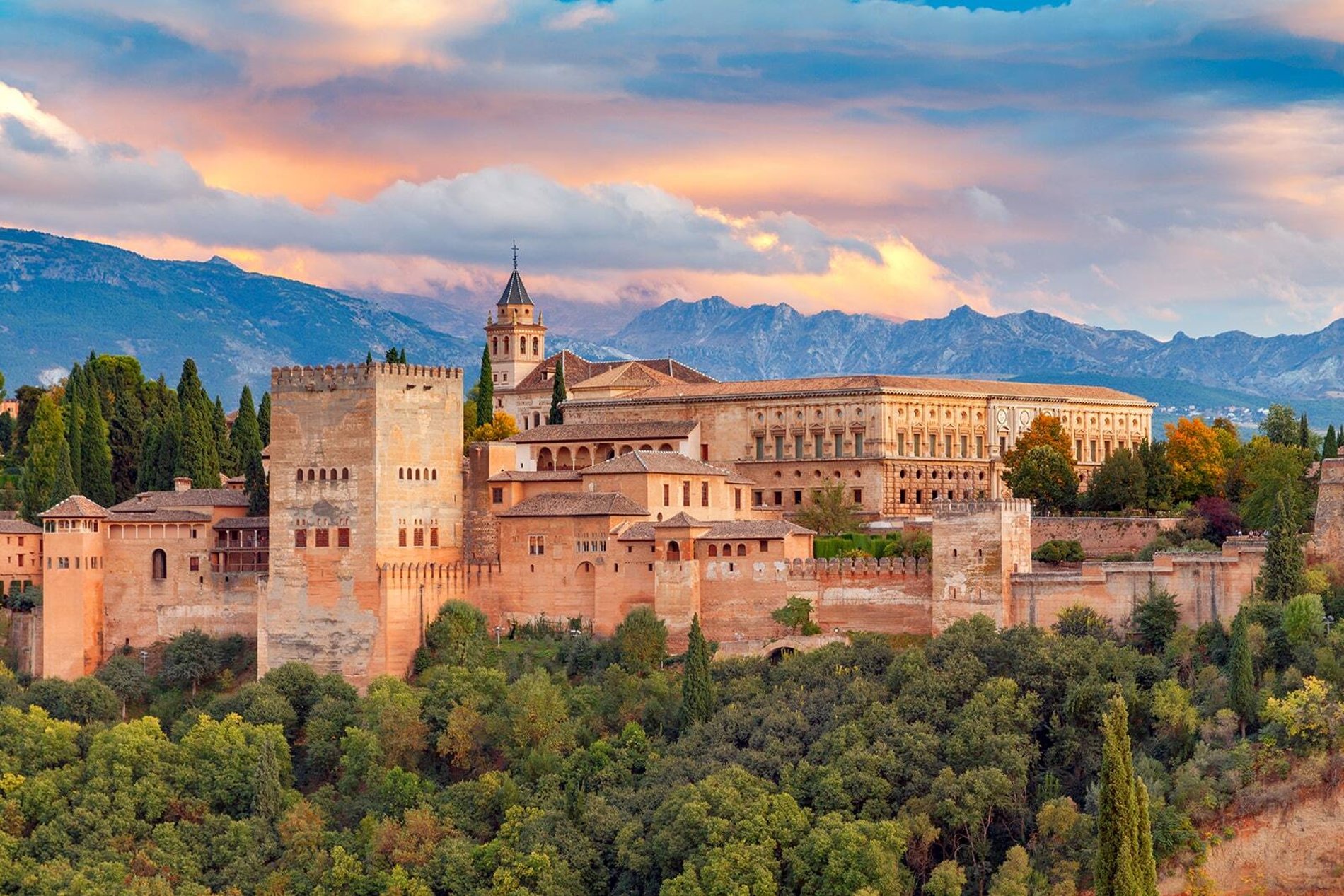 If you fancy a spot of adventure, Princess Cruises' shore excursion 4X4 Andalusian Adventure takes you through the rugged beauty of the Natural Park Sierras de Tejeda, Almijara y Alhama by 4x4 Jeep vehicle. This Park is home to 34 mountains, contained within the provinces of Granada and Malaga, and extends to the azure-blue of the Mediterranean.
Cartagena is steeped in history. The ancient port served as Hannibal's Spanish headquarters during the Second Punic War with Rome. Today it's the site of an annual international maritime festival. Cartagena is also your gateway to Costa Calida, a region that boasts 175 miles of beaches.
There's brilliant diving to be done, here. La Manga, once described as the world's largest swimming pool, is dotted with quiet coves and lapped by the crystal-clear waters of Cabo de Palos - perfect for snorkelling or scuba diving.
Last but not least, the medieval city of Vigo is the gateway to Santiago de Compostela, the most venerated shrine in all Europe during the Middle Ages.
Its magnificent cathedral was built between the 11th and 13th centuries and still draws thousands of daily visitors today. For a spot of retail therapy, wander through the squares to purchase souvenirs and religious articles among the local vendors.
To find out more about Princess Cruises' 14-Day Spain, France & Portugal sailing click here.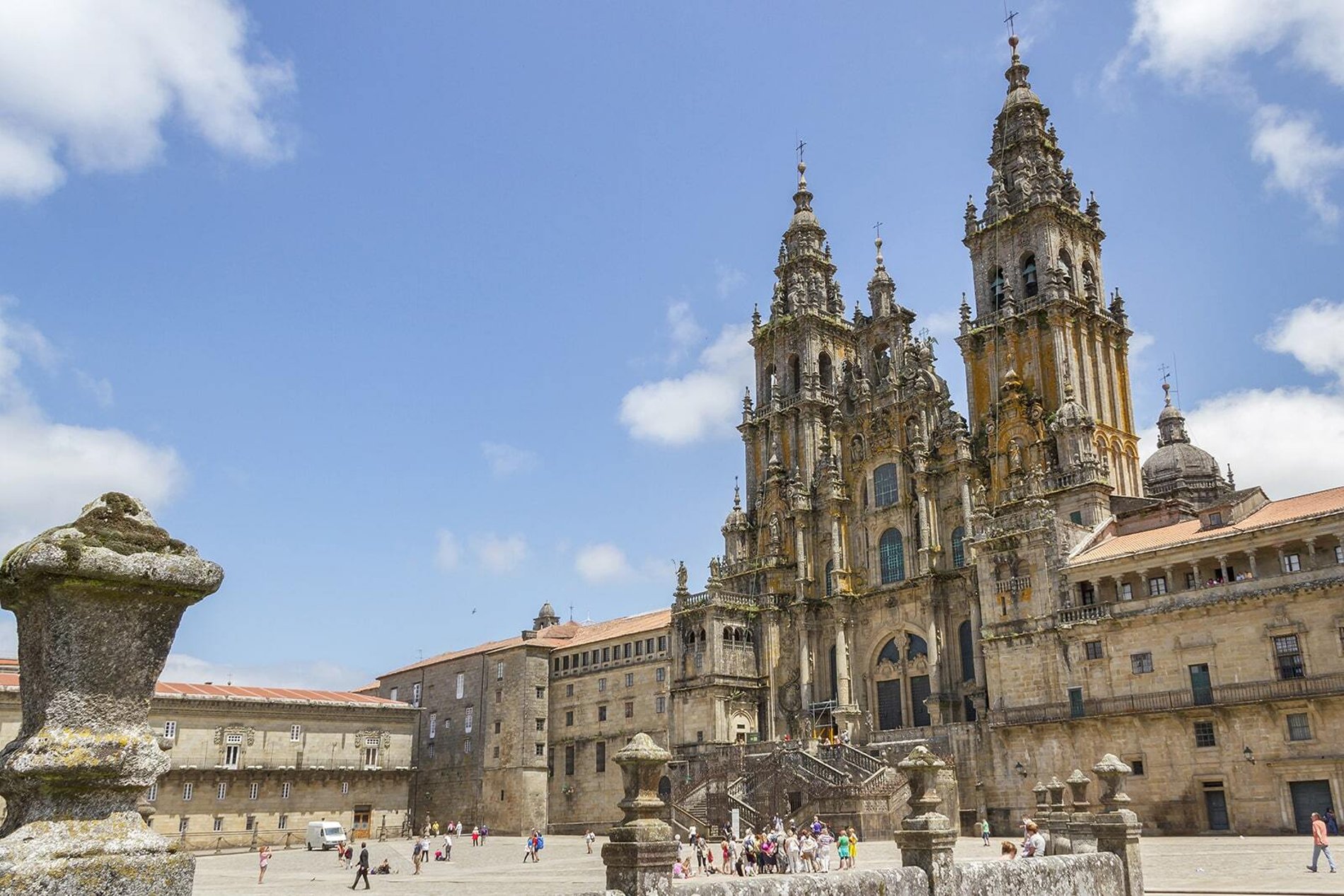 Princess Cruises Seven-Day Norwegian Fjords
Roundtrip from Southampton, this cruise, also onboard Sky Princess, sails Saturday, April 23, 2022.
It visits four ports in Norway: Bergen, Skjolden/Sognefjord, Olden and Stavanger.
Bergen, which has played a crucial role in Norwegian history and culture since the city was founded in 1070, retains much of its 18th- and 19th-century charm. Points of interest include the Waterfront Fish Market at Torget, Schøtstuene Museum (a recreation of a medieval assembly room) and Hardangerfjord, the third largest fjord in the world.
The port of Skjolden-Sognefjord is situated in the heart of the Norwegian fjords. The area boasts thundering waterfalls, two UNESCO sites, ice-blue fjords and ruggedly handsome mountains. Jotunheimen National Park is spectacular as is Åsafossen Waterfall. Local stave churches (medieval wooden Christian church buildings) are also worth a visit, with Lom Stave Church one of the most magnificent.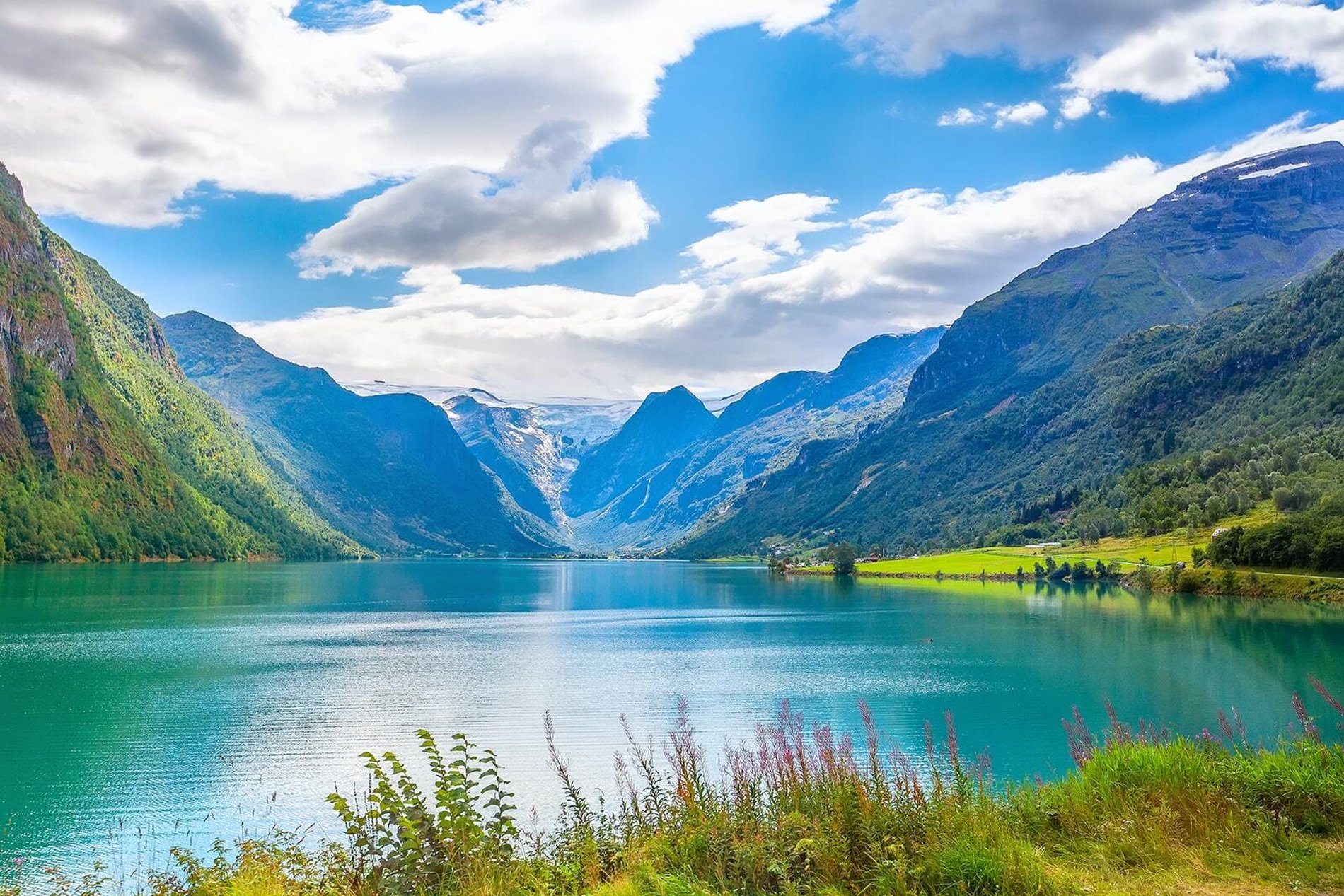 Want to get up close with the local fauna? On Princess' Walking With Llamas In Skjolden shore excursion, you'll meet a flock of 30-plus llamas gathered in the wide field, slip their halters on and engage in a handling demonstration!
The village of Olden has been visited by European cruise travellers since the mid-19th century and is surrounded by gorgeous and dramatic scenery. Be sure to head to Jostedalsbreen National Park (famous for its vast ice sheets) and Nordfjord (the sixth-longest fjord in Norway). Why not try kayaking here? You'll take in lush mountains, icy blue glaciers and dramatic cascades from the unique vantage point of your kayak and the waters are tranquil.
Stavanger is Norway's fourth-largest city - Vikings used to sail from here and it later became a major fishing hub. Check out Lysefjord Cruise (one of the most famous fjords in the region) and Gamle Stavanger ('Old Stavanger') - believed to be Europe's largest collection of wooden buildings.
To find out more about Princess Cruises' Seven-Day Norwegian Fjords sailing click here.
Iconic ports
Sky Princess
The 3,660-guest Sky Princess was launched back in 2019. It features epic entertainment and copious dining options.
Sky Princess excels with its range of speciality dining restaurants. The Chef's Table Lumiere offers a magical culinary journey - join a select group of guests for a behind-the-scenes galley tour complete with champagne and hors d'oeuvres.
French bistro-style dining has been given a modern twist at Bistro Sur La Mer and Sabatini's Italian Trattoria has the freshest pasta at sea, prepared daily by the ship's masterful chefs.
There's also Salty Dog Grill, the World Fresh Marketplace – offering regional cuisine from across the globe – and the International Café, perfect for small bites.
Just as with its dining options, the ship excels with its on-board entertainment, whether it's a peaceful evening under the stars watching a Hollywood blockbuster or taking in a Broadway-style production in the theatre.
If 2022 is already booked up for you, then no worries, these Princess Cruises will be going ahead in 2023 as well so you won't miss out!