Search for your ideal Cruise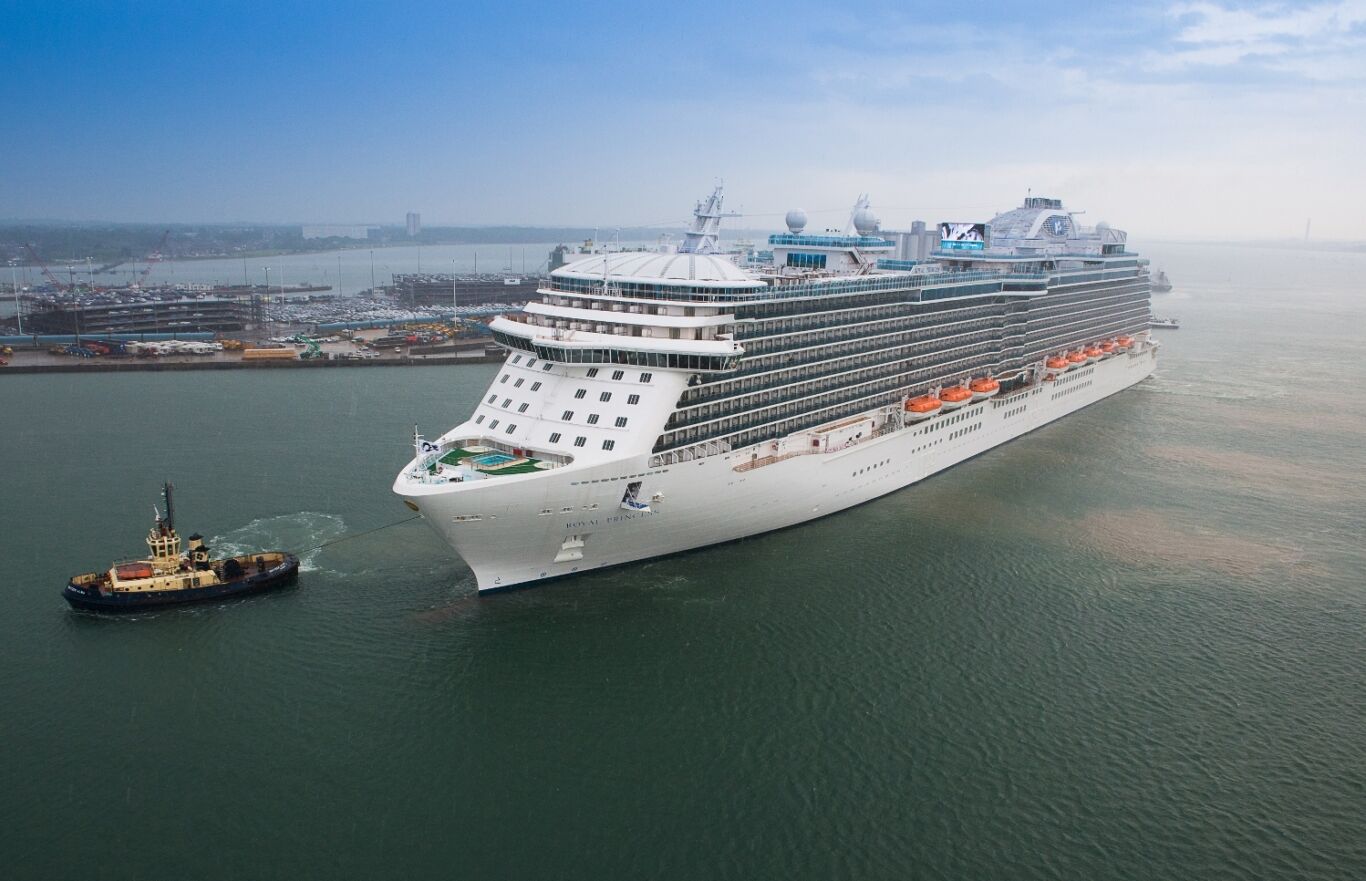 Princess Cruises and Cunard feature in BBC programme 'Sea Cities'
Princess Cruises' Royal Princess is to feature in an episode of Sea Cities tomorrow night. The original three-part documentary series, Sea City, focussed on the one million cruise passengers and 40 million tons of cargo that passed through the port of Southampton. The series aired in 2013 and explored a variety of roles at the
Princess Cruises' Royal Princess is to feature in an episode of Sea Cities tomorrow night.
The original three-part documentary series, Sea City, focussed on the one million cruise passengers and 40 million tons of cargo that passed through the port of Southampton. The series aired in 2013 and explored a variety of roles at the port including crane drivers, stevedores and cruise line staff.
The latest series, Sea Cities, explores ports across the British Isles in Hampshire, Devon, Merseyside, Humberside, and Tyne and Wear.
In Portsmouth the production team gained access to Her Majesty's Naval Base to follow candidates applying for a place at the Royal Marines School of Music.
In Plymouth the team followed entrepreneur Ben Squire as he juggled his businesses operating fishing boats, tourist angling trips, and a café.
The episode filmed in Tyneside looked at the demise of the manufacturing yards that lined the river.
The episode entitled 'the Humber Estuary' examined the freight and passenger movements at the ports of Hull and Immingham. This episode also looked at the 10-hour turnaround of Cruise & Maritime Voyages' Azores, offloading passengers and their luggage before loading on food and drink supplies, and a new set of passengers and luggage.
In the final episode of the series the team looked at the port of Liverpool. In the programme, Angie Redhead, the city's Cruise Terminal Manager, oversaw Cunard Line's Three Queens event that celebrated the company's 175th anniversary.
Princess Cruises' 3,560-passenger ship, Royal Princess, also features in the episode, highlighting what goes on behind the scenes of the cruise ship during a visit to the city.
Royal Princess was christened by The Duchess of Cambridge in 2013 and at a length of 1,083 feet the ship is one of the largest ever to visit Liverpool.
Tony Roberts, Vice President of Princess Cruises UK, said: "The port of Liverpool was a great location in which to film Royal Princess – it is a bustling area with a rich maritime history and the staff and local residents are always so welcoming. We're really looking forward to seeing the hard work and dedication that both port staff and ship crew put in to ensure that our guests always come back happy from a visit to Liverpool."
The final episode of Sea Cities airs at 7pm on Thursday 18 February on BBC2. Previous episodes can be found on BBC iPlayer.
(Photo credit to Princess Cruises)