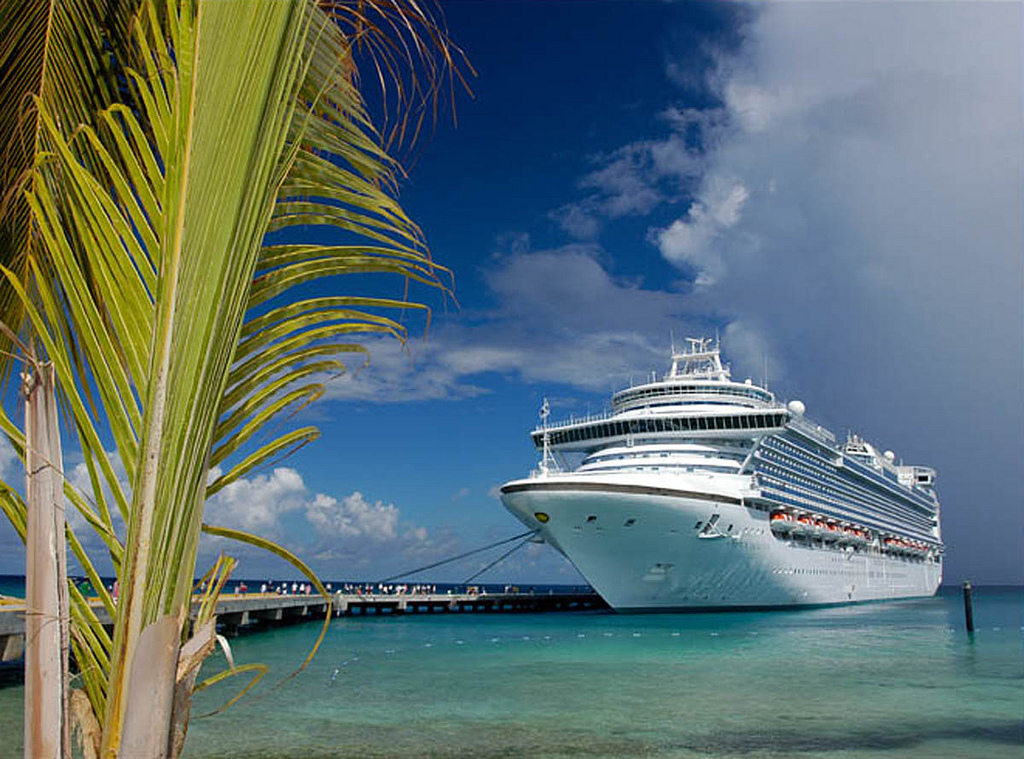 Princess Cruises to work with composer Stephen Schwartz
Princess Cruises has announced a first-of-its-kind cruise industry partnership with three-time Oscar-winner and composer of Wicked, Pippin and Godspell, Stephen Schwartz. The cruise line's relationship with Stephen Schwartz will include a multi-year agreement to oversee the creative development of four new musicals to début across the fleet over the next few years. During his 40-year
Princess Cruises has announced a first-of-its-kind cruise industry partnership with three-time Oscar-winner and composer of Wicked, Pippin and Godspell, Stephen Schwartz.
The cruise line's relationship with Stephen Schwartz will include a multi-year agreement to oversee the creative development of four new musicals to début across the fleet over the next few years.
During his 40-year career, Schwartz has won four Grammys, three Academy Awards for 'Best Song' and 'Best Score' for Pocahontas and 'Best Song' for The Prince of Egypt and has been nominated for six Tony Awards. He is the only songwriter in Broadway history to ever have three shows run more than 1,900 performances.
His first musical with Princess Cruises will be called Magic to Do and the show will combine magic with some of Schwartz's most famous songs together with a brand new song written exclusively for Princess. The show will debut on board Crown Princess in the autumn.
Jim Steinmeyer, who has worked with some of the greatest magicians of all time including Doug Henning, Siegfried & Roy and David Copperfield, will create the magic experience in Magic to Do.
Some of Broadway's finest talent will be involved in the Magic to Do production team. These include: Don Frantz, associate producer of The Lion King, Beauty and the Beast on Broadway, and more; Gabriel Barre, internationally acclaimed director whose credits include the tours of Pippin and Amazing Grace; Jeremy Railton, four-time Emmy winner credited with the 2002 Winter Olympics opening and closing ceremonies; Ken Billington, Tony award-winning lighting designer with nearly 100 Broadway show credits to his name, including Sweeney Todd and the current production of Chicago; Mark Hartman, award-winning music director with numerous Broadway credits including Sondheim on Sondheim, Avenue Q and the tour of Pippin; and Jennifer Paulson-Lee, choreographer with credits including Enter Laughing, the Musical, A Rockin' Midsummer Night's Dream, 101 Dalmatians and Seussical.
Paul Ludlow, UK and Europe Managing Director for Princess Cruises said: "Having seen Wicked in the West End I have seen first-hand the magic that Stephen brings to the stage. I am look forward to seeing the outcome of our partnership and the enjoyment it will bring to our guests on board."
Stephen Schwartz, said: "Throughout my career, one thing has never changed – people love to be entertained by brilliant performances, through emotional lyrics and song I'm excited to bring my passion for moving and entertaining people to Princess and to use this new creative canvas to captivate and inspire Princess guests unlike any other productions at sea."
(Photo credit to Princess Cruises)