Search for your ideal Cruise
Princess Cruises Has Launched its 2023 World Cruise – and it's Truly Spectacular
Sail to a staggering 21 Unesco World Heritage Sites across 50 different destinations on a world cruise aboard Island Princess
If living through three national lockdowns hasn't been enough to make you want to jump on a world cruise as soon as humanly possible, then we don't know what will. Thankfully, Princess Cruises has pulled out all the stops with its new World Cruise for 2023 – incorporating more destinations than ever before, not to mention a host of unforgettable excursions to help travellers delve further into the history and culture of each port of call.
With carefully crafted itineraries to the most sought-after destinations, there's no better cruise line to guide you through your travel bucket list than Princess Cruises.
Princess Cruises World Cruise: Set sail for 111 days
Departing in January 2023, the complete 111–day World Cruise aboard the elegant Island Princess offers two roundtrip options from Los Angeles and Fort Lauderdale, plus a third option to sail from Los Angeles to Fort Lauderdale.
With stops at 31 different countries across six different continents, this world cruise packs in a rip-roaring amount of adventure, visiting unforgettable lands such as Hawaii, Tahiti, Bora Bora, New Zealand, Australia, Singapore, Sri Lanka, Thailand, and many more.
A must for anyone with an interest in history and archaeology, enriching excursions deliver cruisers directly into the heart of fascinating lost cities like Petra in Jordan and Pompeii in Italy, allowing passengers to uncover the cultural tapestry and hidden treasures of the most spectacular locations on the planet. Indeed, Princess' itinerary includes visits to no fewer than 21 Unesco World Heritage Sites.

In fact, Princess Cruises' excursions are rather special in themselves. Guided tours of Jerusalem come complete with special security arrangements to make your passage seamless, connecting guests with sights such as the Western Wall and the Via Dolorosa, the route Jesus is thought to have walked to the cross.
Then there are the optional experiences in other ports such as floating in the Dead Sea, joining a 'Desert Wadi Safari' in Muscat and getting close (but not too close) to the prehistoric-looking lizards on Komodo Island.
Perhaps most exciting of all is Island Princess' maiden call at Gythion, the gateway to Sparta, the mighty military powerhouse in ancient Greece. Getting to grips with the warrior society that thrived here in around 404 BC and understanding the ethos of a city where military service began at just seven years old, is one of the highlights of this incredible voyage.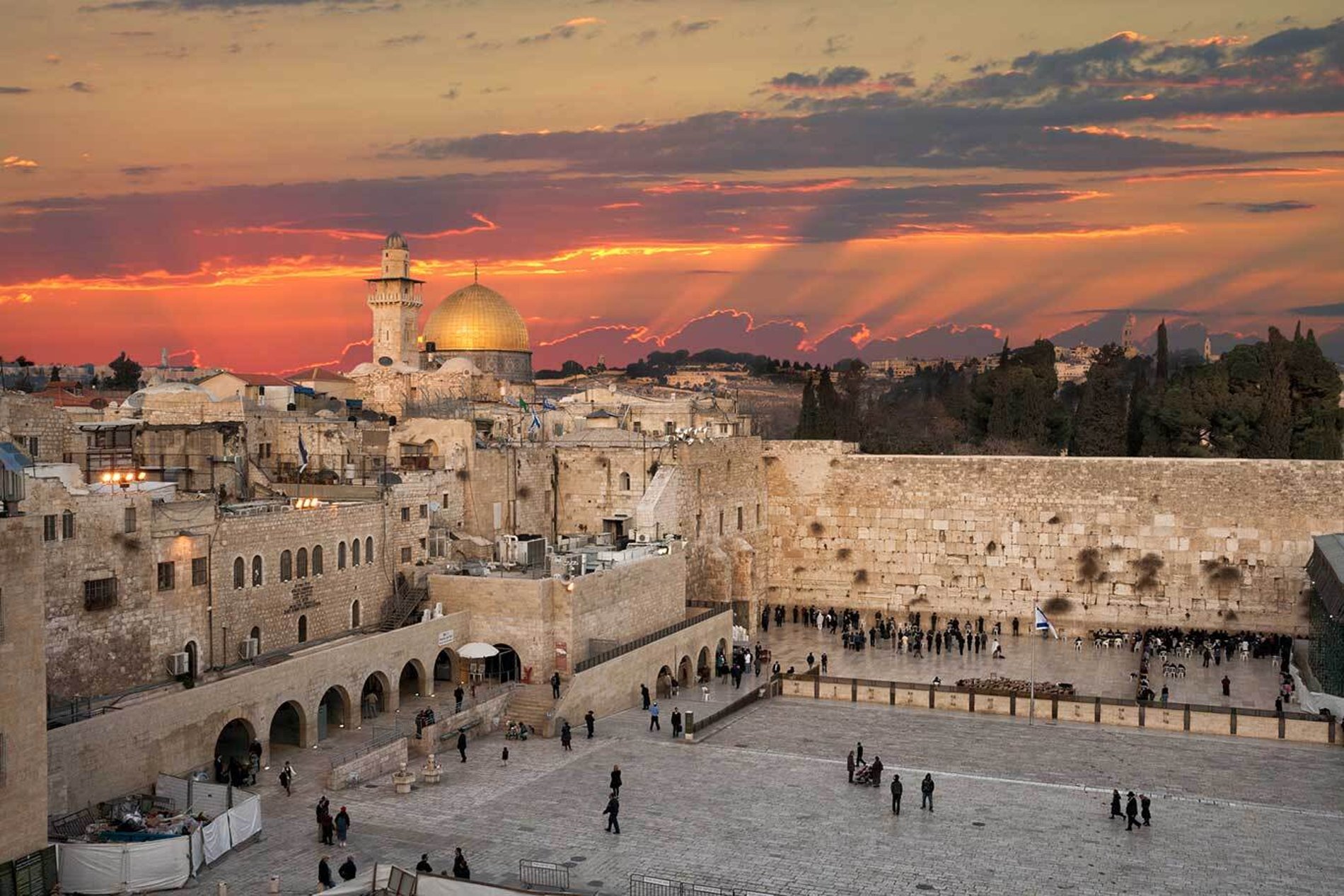 Anything else I should know?
The 15-week itinerary includes 10 late-night calls in destinations including Sydney, Honolulu, Casablanca, Valletta and Barcelona. This means there's not only ample time to see the sights during the day, but there's also plenty of opportunities to soak up the vibrant nightlife in port cities after dark.
The generous number of late-night stays means guests can nip into taverns and tapas bars, people-watch in leafy plazas and marvel at local rituals like fire-dancing in the French Polynesian islands.
World cruise guests will also enjoy overnight stays in luxurious Dubai and magical Venice. So, there's no need to worry about making it back to the ship at the end of the day, if you would rather a hotel stay.
Sail aboard Island Princess and you'll get to view destinations best explored by ship, such as the Suez Canal, Panama Canal, Sydney Harbour and Venice's Grand Canal, covering a staggering 34,500 nautical miles in total.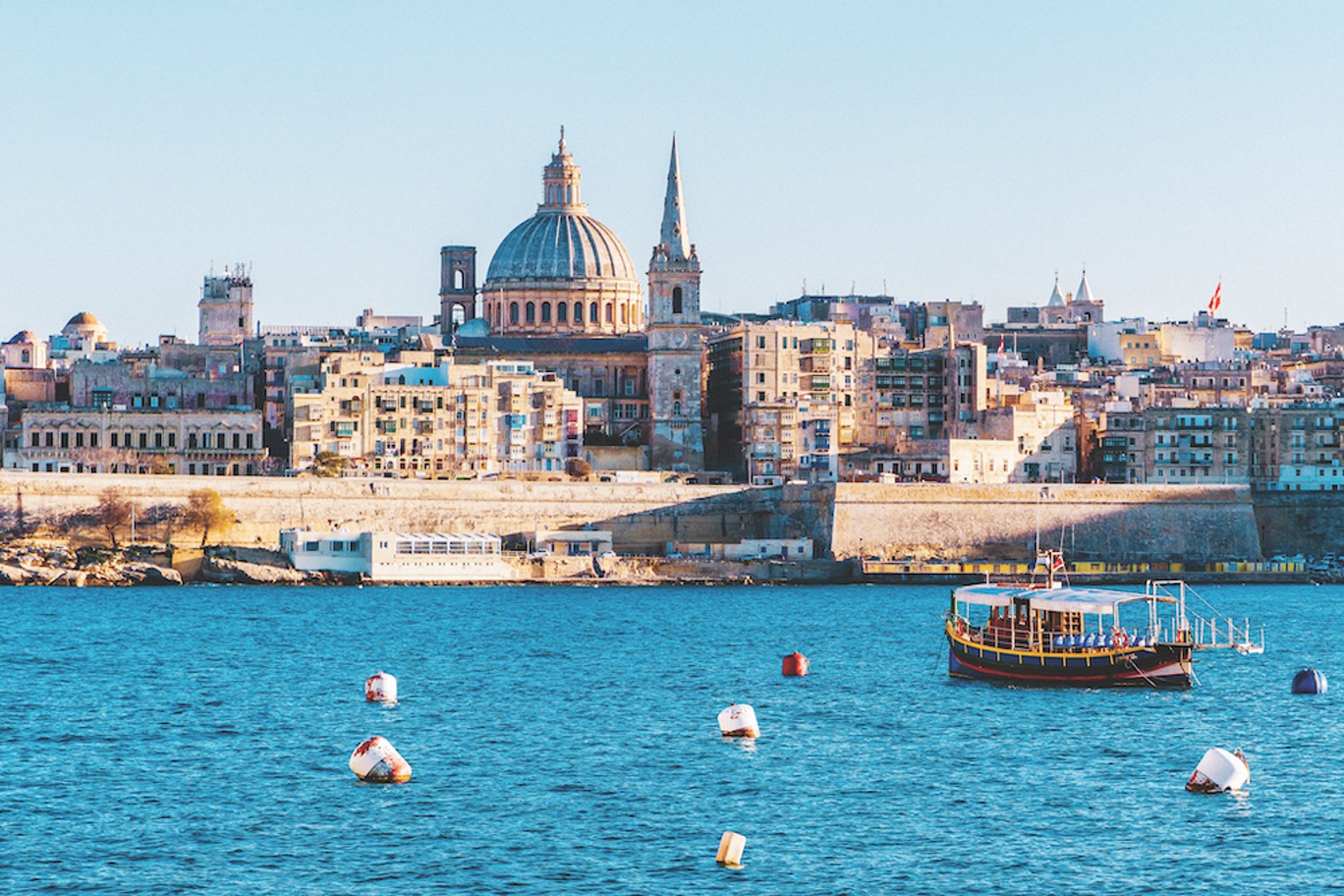 What about the ship itself?
Whether you crave relaxation or exhilaration, you'll find it aboard Island Princess. Indulge in a detoxifying ocean wrap or aroma stone therapy massage in the soothing Lotus Spa, check out live entertainment like Broadway-quality shows and Movies Under The Stars, or try your luck on the slot machines and blackjack tables in the casino.
Gourmet cuisine is a big part of any Princess cruise, and the speciality dining restaurants on Island Princess are worth splashing out on. Bag a table at the Bayou Café and Steakhouse for New Orleans-inspired Cajun and Creole cuisine; think peel-and-eat shrimp, chicken and chorizo jambalaya, steaming crawfish boils, and more. Flexible 'Anytime Dining' allows guests to dine whenever they wish, so passengers can be assured of a relaxed, stress-free setting. Along with fine dining restaurants being open until 10pm, guests can also enjoy the luxury of 24-hour complimentary room service should they fancy a late-night snack.
What's more, the 2,200-passenger Island Princess features more than 700 staterooms with spacious balconies – the perfect hideaway for guests to relax and soak up those all-important sea views as they make their way from one enchanting port to the next.

The pools, hot tubs, fitness centre and well-stocked library are yet more reasons that Island Princess is the perfect floating hotel for your around-the-world voyage.
Passengers will never get bored on Island Princess, as she comes jam-packed with exciting facilities and entertainment. From original musicals, dazzling magic shows, feature films, top comedy acts and nightclubs, there's truly something happening around every corner.
Guests can take advantage of the array of shops on board or enjoy a flutter in the Las Vegas-style casino. Guests who prefer something more active can shoot some hoops or enjoy a friendly game of volleyball on the onboard sports court. If you're after some relaxation time, the library comes equipped with more than 2,000 books.
Last but certainly not least, there's also the ultra-convenient Princess MedallionClass, where guests can wear a coin-sized device that unlocks everything from expedited embarkation to your stateroom door, as well as the ability to order food and drink to wherever you are on the ship, plus unlimited wi-fi – arguably the best at sea.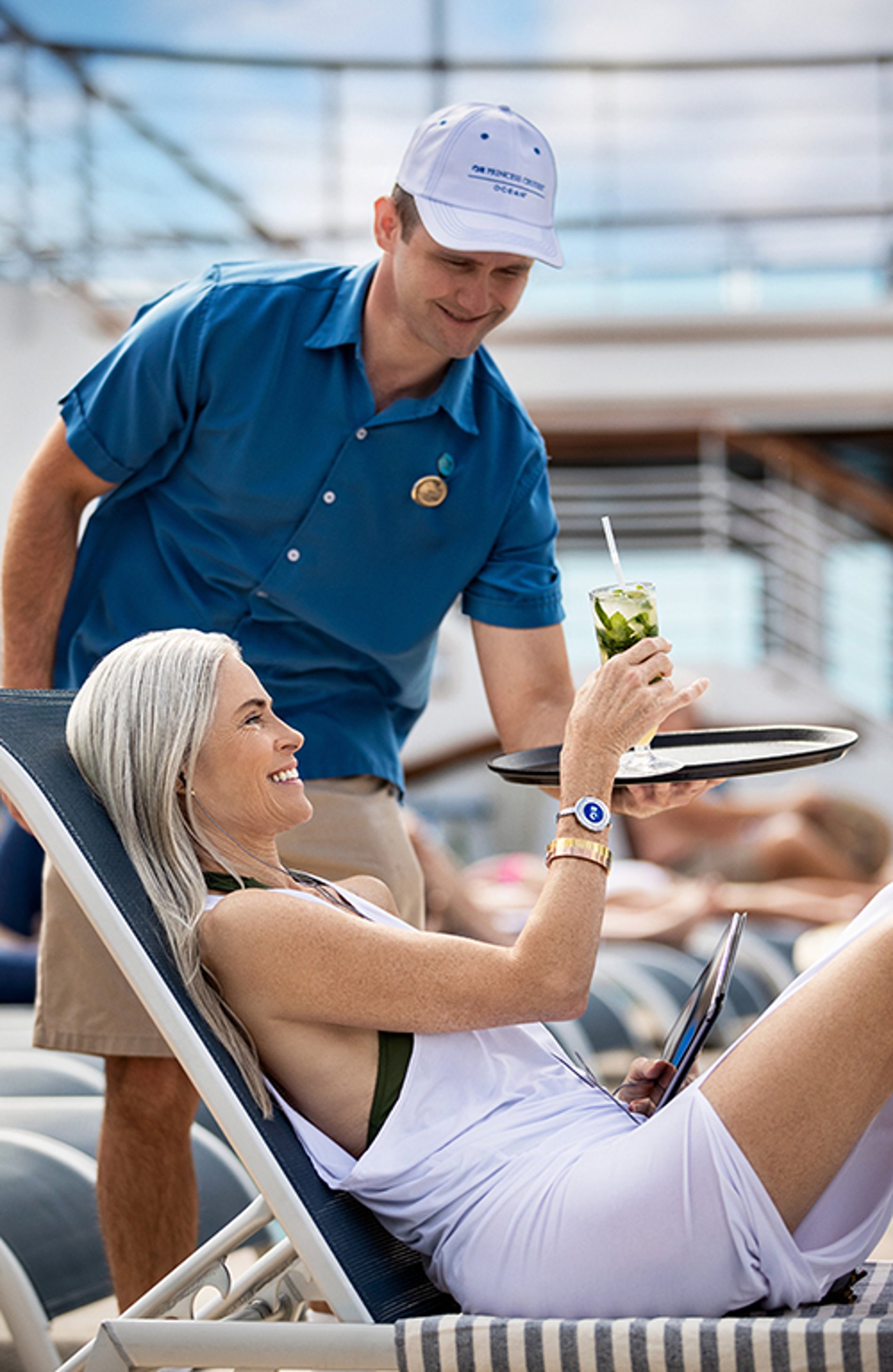 Why is it worth booking early?
Book a Princess World Cruise by 31 August 2021 and you'll receive some highly attractive benefits, including:
• $1,000 (£718) onboard spending money per couple
• Four complimentary meals in Speciality Dining restaurants

• Princess Captain's Circle member savings of up to £500 per person