Search for your ideal Cruise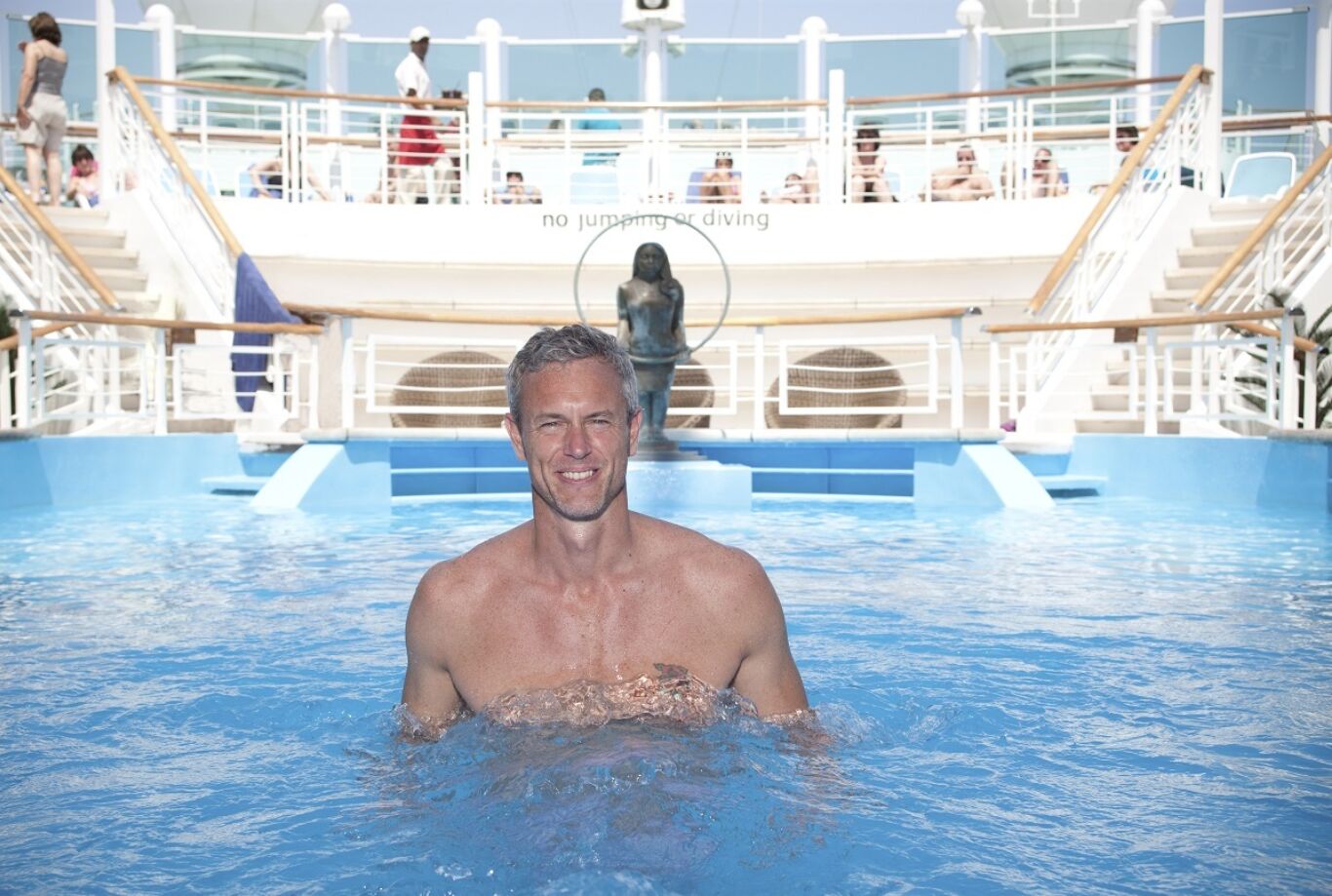 Q&A with Olympic Swimmer Mark Foster
What is your earliest holiday memory? Spending all day in the sea or holiday pools. What was your favourite ever holiday? Driving up the PCH highway in California. Amazing views! What do you love about cruising? The fact that you wake up in a new place every morning and have not had to move a
What is your earliest holiday memory?
Spending all day in the sea or holiday pools.
What was your favourite ever holiday?
Driving up the PCH highway in California. Amazing views!
What do you love about cruising?
The fact that you wake up in a new place every morning and have not had to move a finger!
What is your favourite cruise destination?
The Fjords.
Why did you choose to go into partnership with P&O Cruises?
There is a two-year waiting list in the UK for swimming lessons so it seemed a natural fit to be able to teach such a valuable skill while on holiday and also encourage the whole family to join in fitness sessions. I'm really excited about it.
Where is your favourite place in Britain?
Essex for Family and Dorset for beaches.
What is next on your travel bucket list?
New Orleans.
What would you never leave home without?
My passport and my wallet.
Where is your favourite beach?
Miami Beach.
What is your most treasured Olympic memory?
Being Team GB flag bearer at the 2008 Beijing Olympics.
What makes cruising such a brilliant family holiday.
It has something for everybody, you never get bored.
Do you still train everyday?
4 times a week. Sometimes I swim, sometimes I just spend time in the gym.
Where is your next holiday to?
Golfing with friends in the Caribbean on Britannia for some winter sun