Search for your ideal Cruise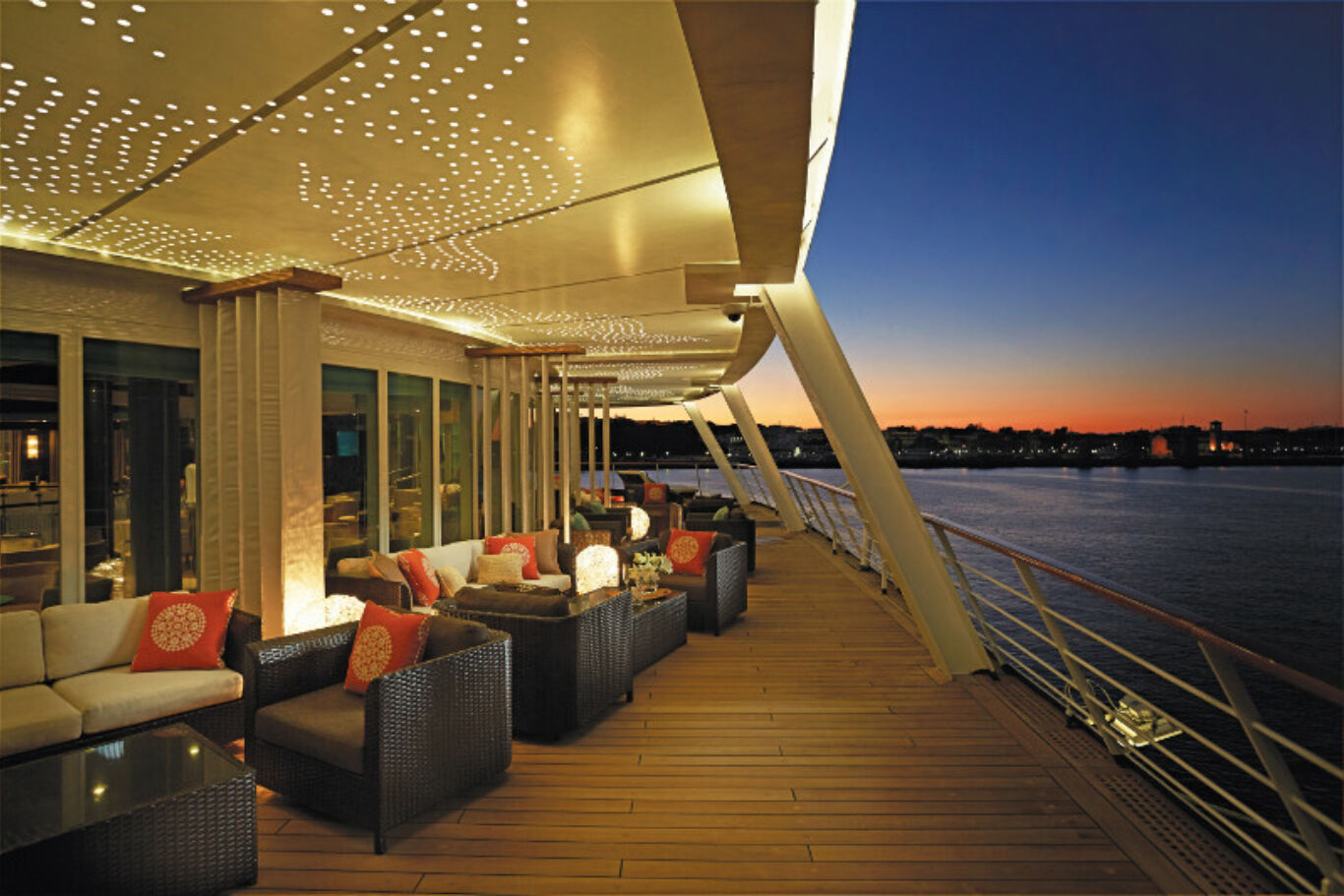 Regent Seven Seas announces 2018-19 voyages
Regent Seven Seas Cruises has opened its summer 2018 and spring 2019 voyage collection of more than 100 itineraries aboard Seven Seas Voyager, Seven Seas Mariner, Seven Seas Navigator, and the newly launched Seven Seas Explorer. These four ships will call at destinations around the world, among which are 28 maiden ports and 23 UNESCO
Regent Seven Seas Cruises has opened its summer 2018 and spring 2019 voyage collection of more than 100 itineraries aboard Seven Seas Voyager, Seven Seas Mariner, Seven Seas Navigator, and the newly launched Seven Seas Explorer.
These four ships will call at destinations around the world, among which are 28 maiden ports and 23 UNESCO World Heritage sites.
Guests will receive complimentary three-night, pre- or post-cruise land programmes on Asia and Africa sailings.
"We've created a highly impressive array of voyages worldwide that will delight and awe our guests," said Jason Montague, president and CEO of Regent Seven Seas Cruises. "For the intrepid traveller, we also introduced a new Grand Voyage that delves into the Northern Atlantic and Arctic Circle, as well as our 13th annual World Cruise. There is no better inclusive-luxury experience than Regent and we look forward to sharing the world with our guests."
Summer 2018 and Winter 2019 Voyage Collection Highlights
Seven Seas Explorer Returns to Europe and Inaugurates Africa Voyages
Seven Seas Explorer returns to Europe for a second consecutive summer season in May 2018. The ship will sail throughout the Mediterranean, North and Baltic seas on seven- to 12-night voyages and make maiden calls at Portimao (Portugal); Lysekil (Sweden); and Bodo and Haugesund (Norway).
The ship then commences its maiden Africa season on two voyages that showcase the continent's west coast, a 24-night, Lisbon (Portugal)-to-Cape Town (South Africa) itinerary, followed by a 15-night, round-trip New Year's voyage. It then heads west to South America as it rounds the horn to Los Angeles via the western coast.
Chic Mediterranean and Authentic Caribbean
Seven Seas Voyager also will sail the Mediterranean in summer 2018 with many seven-night itineraries, as well as maiden calls at Korcula and Hvar (Croatia); Saint-Raphael (France); and Lipari (Sicily, Italy). The ship will winter in the Caribbean, alternating seven- to 12-night, Eastern and Western Caribbean itineraries, which travellers can combine to immerse themselves in the region. New Caribbean ports-of-call for the line are picturesque Port Antonio (Jamaica), as well as Charlestown (Nevis), the birthplace of U.S. Founding Father Alexander Hamilton.
Remote Wonders of the Pacific and Australia
Seven Seas Mariner will offer itineraries throughout the Pacific, starting with Alaska in summer 2018. The ship then charts the South Pacific in the autumn to Asia and Australia, presenting the grand cities and historic, cultural landmarks of the Pacific Rim and Southeast Asia, and calling at Broome (Australia), and Oarai (Japan), for the first time. From Sydney, travellers can join Seven Seas Mariner on the Grand Aussie Adventure, a new 36-night circumnavigation of the continent, sailing 15 December 2018.
Grand Arctic, Canada and New England, and the World
Seven Seas Navigator will offer three programmes, starting with an 89-night, Grand Arctic Splendour voyage that begins and ends in New York. The voyage is comprised of six sailings that call at 63 non-repeating destinations in Canada and New England, Greenland and Iceland, North and Baltic Seas, as well as into the Arctic Circle to reach the White Sea. On this adventure, Martha's Vineyard, Massachusetts, and Archangel, Russia, will be maiden ports.
The ship will then sail a range of Canada and New England cruises between New York and Montréal to showcase the autumn foliage and cities of Quebec and the Northeast U.S.
To start 2019, Seven Seas Navigator will embark on Regent Seven Seas Cruises' 13th World Cruise, a 131-night adventure that calls at 62 unique ports across the Hawaii Islands, French Polynesia, Australia, Asia and the Mediterranean. Regent Seven Seas Cruises' 2019 World Cruise is comprised of seven distinct itineraries, calling at 23 UNESCO World Heritage Sites and making maiden calls at Kingfisher Bay (Fraser Island, Australia); Makassar (Sulawesi, Indonesia); and Puerto Princesa (Philippines).
New 2017 – 2019 Cruise Atlas
Regent Seven Seas Cruises has curated a brand-new Cruise Atlas which not only details all available cruises for the 2018/19 Voyage Collection, but also world-wide cruises with Regent sailing from June 2017.
The 2017 – 2019 Cruise Atlas is available to view or order now at rssc.com/order-brochure.