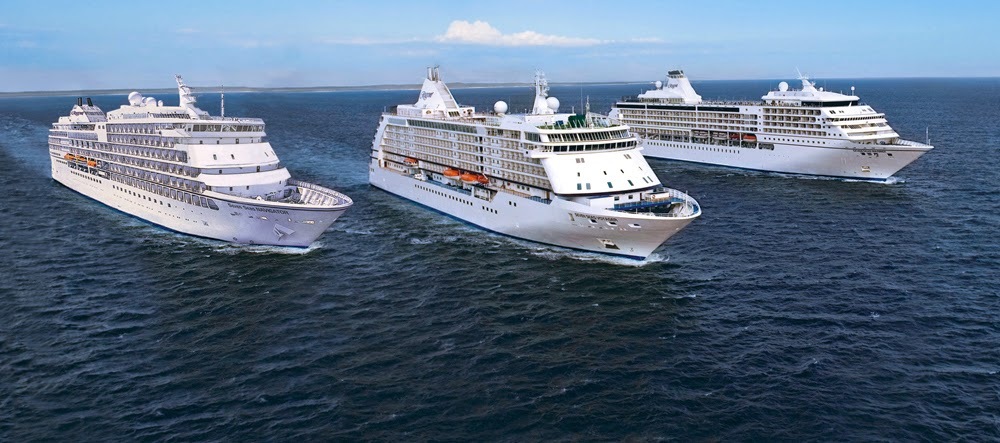 Regent Seven Seas Cruises to offer Smithsonian Institution enrichment programme
Regent Seven Seas Cruises have teamed up with the Smithsonian Institution to offer new enrichment programme on-board branded as The Smithsonian Collection by Smithsonian Journeys. The Smithsonian, founded in 1846, is the world's largest museum and research complex consisting of 19 museums and galleries, the National Zoological Park and nine research facilities. This branded enrichment
Regent Seven Seas Cruises have teamed up with the Smithsonian Institution to offer new enrichment programme on-board branded as The Smithsonian Collection by Smithsonian Journeys.
The Smithsonian, founded in 1846, is the world's largest museum and research complex consisting of 19 museums and galleries, the National Zoological Park and nine research facilities.
This branded enrichment programme will commence in July 2015 and will consist of a wide range of experts, from noted art historians to prominent authors and geopolitical experts, leading spirited discussions both aboard the ships and ashore.
The programme will be rolled out fleet-wide and cover the majority of voyages. The cruise line has more than 80 voyages scheduled across the fleet for the 2015/2016 season sailing throughout the world, including South America, Europe, Africa, Asia and the Caribbean.
Graham Sadler, managing director for Regent Seven Seas Cruises, said "For nearly 170 years, the Smithsonian Institution, the world's largest museum and research complex, has been recognized as an icon within academic communities. This partnership provides guests with the opportunity to gain deeper insights into the history, art, culture and politics of the destinations we visit with some of the most authoritative thought-leaders in the world."
The programme will be organised by Smithsonian Journeys, the Smithsonian Institution's worldwide travel program, and will be designed to be interactive, encouraging guests to not only attend the talks, but also to participate in informative Q&A sessions. Furthermore, several intimate opportunities with the lecturer will also be scheduled in addition.
Enrichment-themed shore excursions will be offered as part of this programme. These will be escorted by the lecturer and will be designed to offer a gain deeper insight into the ports of call.
(Photo credit to Regent Seven Seas Cruises)