Search for your ideal Cruise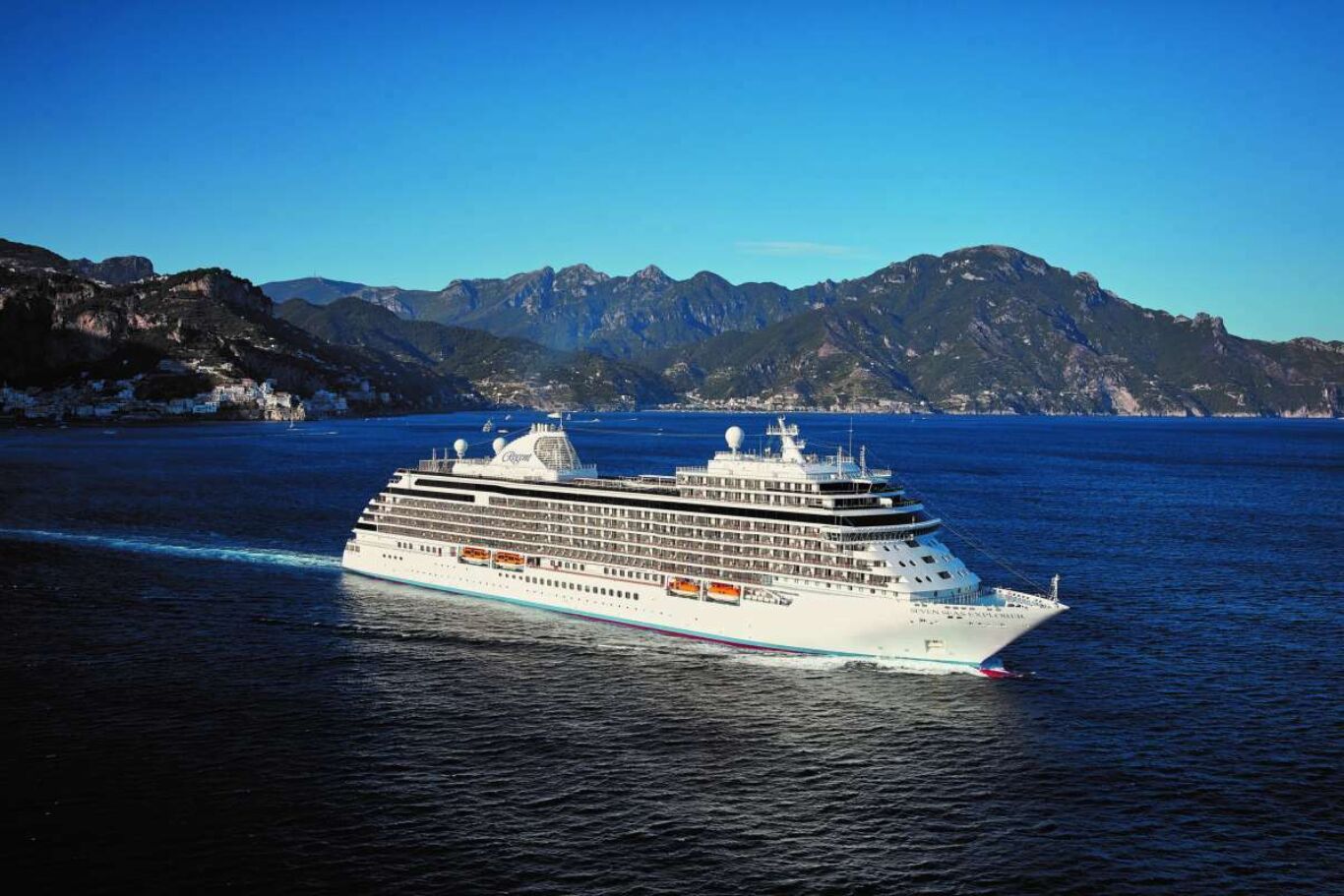 Regent Seven Seas Cruises prepares fleet-wide Silver Jubilee for 25th anniversary
Regent Seven Seas Cruises is preparing a fleet-wide celebration to mark the company's 25th anniversary this year. For this milestone anniversary, the luxury line has selected 25 voyages that will feature exclusive activities and events developed specifically for its silver jubilee. "It was 26 May 1992 when the twin-hull, 19,000-ton, 354-passenger Radisson Diamond was christened
Regent Seven Seas Cruises is preparing a fleet-wide celebration to mark the company's 25th anniversary this year.
For this milestone anniversary, the luxury line has selected 25 voyages that will feature exclusive activities and events developed specifically for its silver jubilee.
"It was 26 May 1992 when the twin-hull, 19,000-ton, 354-passenger Radisson Diamond was christened officially launching what would become Regent Seven Seas Cruises," said Jason Montague, president and chief executive officer for Regent Seven Seas Cruises. "Every day since that day 25-years ago, we have listened to the needs of our guests, evolved and enriched the experience on board our ships, invested in new ships and luxurious enhancements to our existing ships and transformed Regent Seven Seas Cruises into the preeminent choice when it comes to luxury cruising."
Guests sailing on the anniversary voyages will have the opportunity to try a new dining concept being launched the anniversary.
The cruise line is also introducing special Silver Anniversary Tastings for these 25 voyages. In addition to the complimentary free inclusive fine wines and spirits, guests will have the opportunity to participate in special wine, whiskey and cocktail tasting seminars featuring vintages and premier spirits. Additionally, guests sailing on one of the anniversary cruises will receive a Commemorative Pin.
The cruises take place across all four ships, on different itineraries and a varied number of lengths. Guests can journey across Europe on the line's newest ship, Seven Seas Explorer, or across Asia on the newly renovated Seven Seas Voyager; explore Alaska aboard Seven Seas Mariner or cross the Panama Canal, aboard Seven Seas Navigator. The featured voyages include:
Seven Seas Mariner
Amazon Voyage – 17 November 2017
Alaskan Cruises – 13 May, 12 July and 23 August 2017
Fall Foliage Cruise – 27 October 2017
Seven Seas Navigator
Caribbean Voyage – 13 May 2017
Panama Canal Sailing – 17 June 2017
East Coast Cruise – 7 August 2017
Atlantic Crossing – 17 October 2017
Hawaii Cruise – 11 December 2017
Seven Seas Voyager
Asian Voyages – 8 April and 5 Dec 2017
Mediterranean Voyages – 11 June, 28 June, 8 July, 20 Aug, 19 September, 28 September and 27 October 2017
Seven Seas Explorer
Mediterranean Voyages – 9 April, 26 April and 4 Oct 2017
Northern Europe Sailings – 3 July and 21 August 2017
Atlantic Crossing – 24 November 2017
Along with the additional guest experiences, Regent Seven Seas Cruises is also doubling their Ambassador Offer on these 25 voyages. Past guests that refer a guest sailing for the first time with the company will receive a $400 per suite shipboard credit, as will their friends.
Visit: RSSC.com, call 02380 682 280 or contact a travel agent.