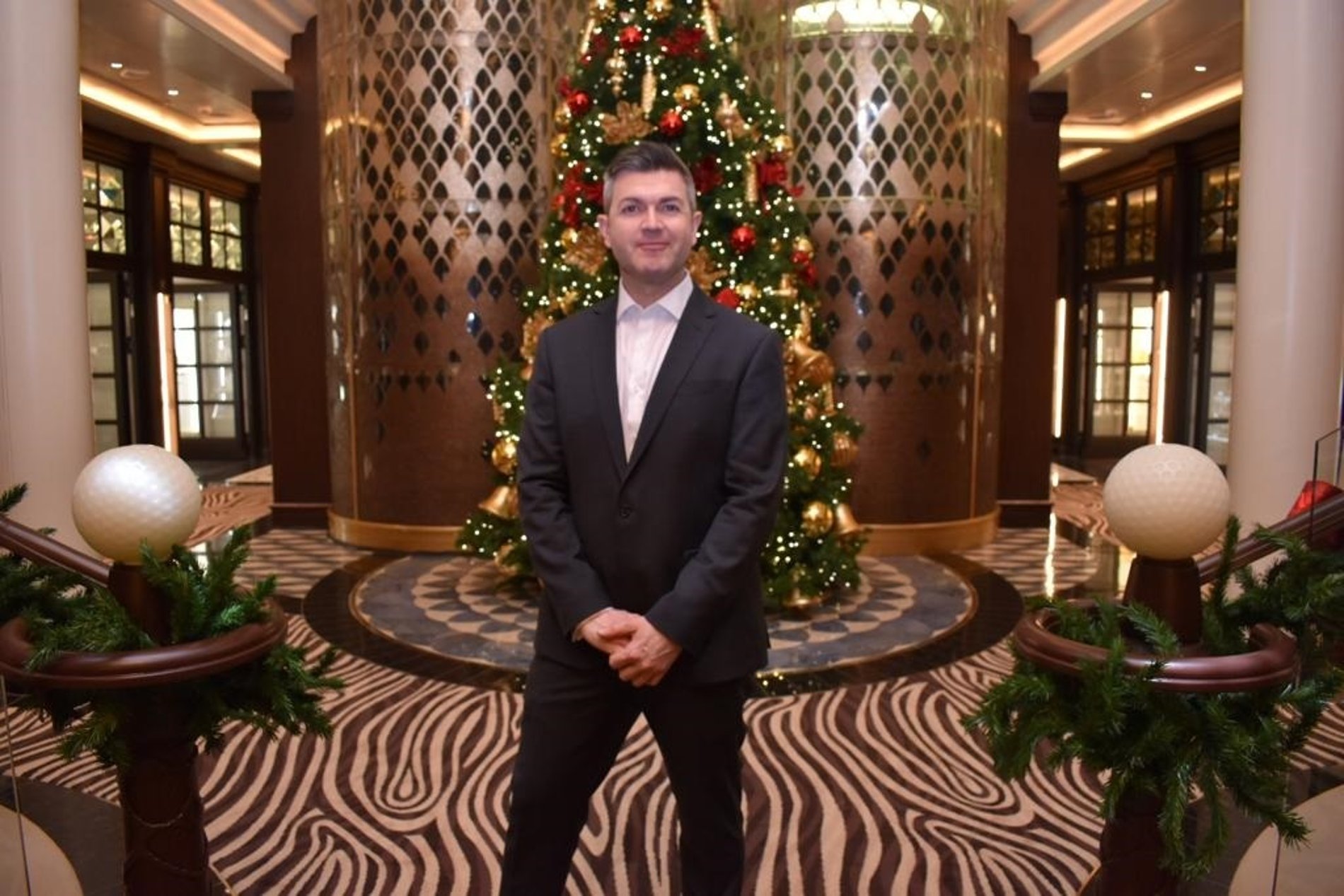 Regent Seven Seas Cruises' John Barron on Bringing the Christmas Cruise Experience Home
John Barron, cruise director of Regent Seven Seas Cruises gets nostalgic as he talks Christmas on cruise ships, ahead of the launch of RSSC's new Christmas documentary

If you've ever spent Christmas on a cruise ship, you'll know it's something truly special. Already known for their luxury and extravagance, cruise lines go all out to create a festive wonderland on board, with no decks left 'undecked' with holly, and days packed with festive cheer.
While we're not able to enjoy a festive cruise this year, it's still possible to bring that magical cruise experience home this Christmas. Filling us with nostalgia, Regent Seven Seas Cruises has launched a new documentary, The World's Most Expensive Christmas Cruise Ship. Filmed in 2019, the documentary sees Seven Seas Explorer transform into a floating winter wonderland, with 15 Christmas trees, 1,000 designer decorations and over 100 festive floral arrangements. At the helm, cruise director John Barron, in charge of making guests feel as festive and cheerful as possible. He sat down with us to reveal just how he does it, and how you can bring that yuletide cruise experience into your own home this Christmas.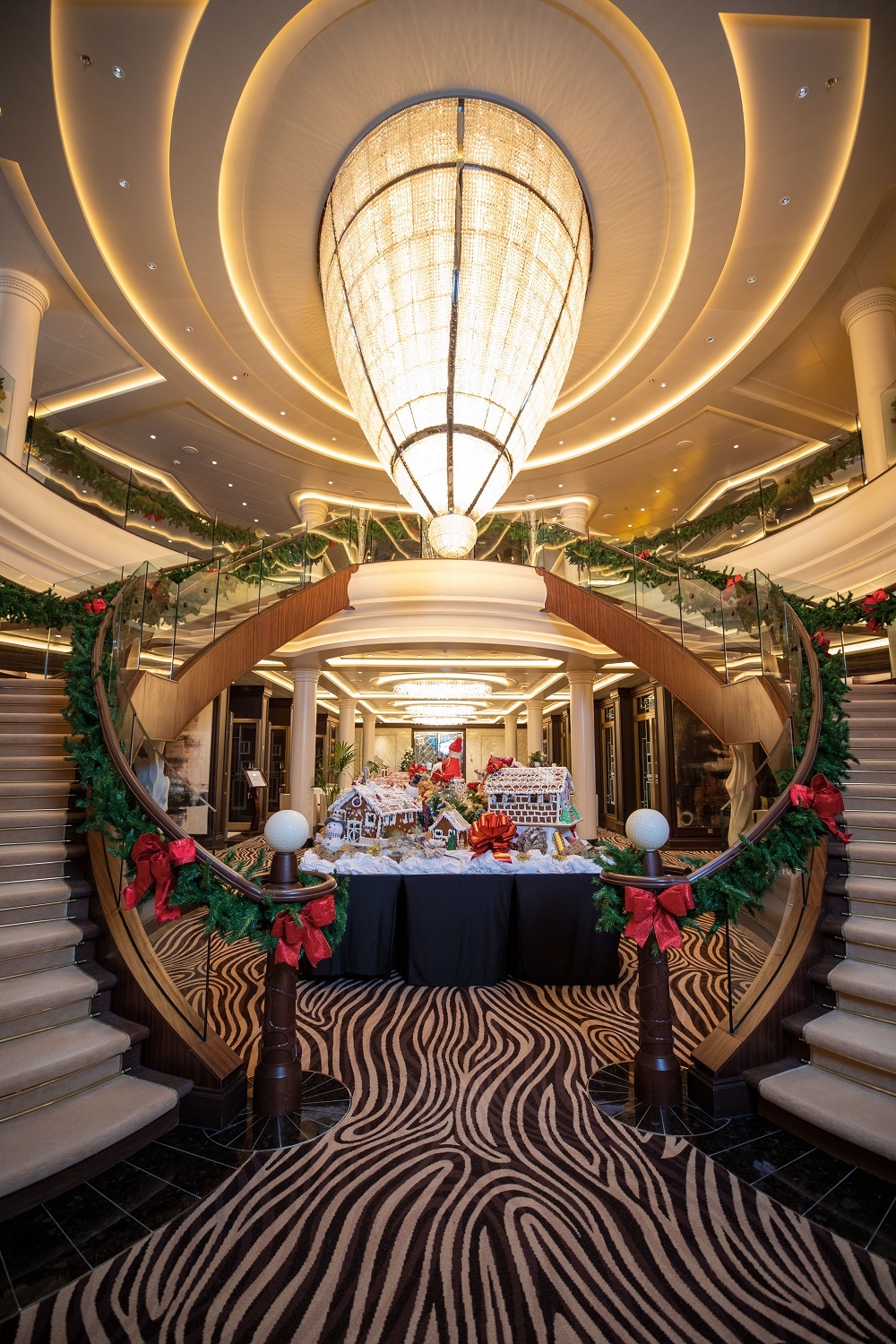 If Regent Seven Seas was able to sail this year, what would Christmas be like on board?
It would be very festive, sunny and of course luxurious! Christmas trees and Hanukkah ornaments at every turn, holiday cheer, fabulous shows, great food and even a visit from Santa when he arrives.
Talk us through a typical Christmas Day on Regent Seven Seas.
If we're at sea the day is packed with activities, culinary delights and carolling. The evening is optional formal with a festive feast followed by a big show. My favourite Christmas Day on a ship was when we anchored off a private island and a tropical beach in the Dominican Republic was just ours for the day. It was breath-taking. The festivities were spread out across Christmas and Boxing Day.
What does Regent Seven Seas Cruises do to make the festive period special for its guests?
This season is simply a magical time of year on a Regent Seven Seas Cruise. We tailor the dining and entertainment to give our guests that warm, cosy festive feel. As viewers will see on this episode, Seven Seas Explorer is lavishly decorated with 15 Christmas trees, including a 14-foot tree in the Atrium, over 1,000 designer decorations and over 100 festive flower arrangements. All our ships receive the similar treatment to become floating winter wonderland. Guests can simply soak it all in in the knowledge that they don't need to worry about all the arrangements, just show up and enjoy the festivities.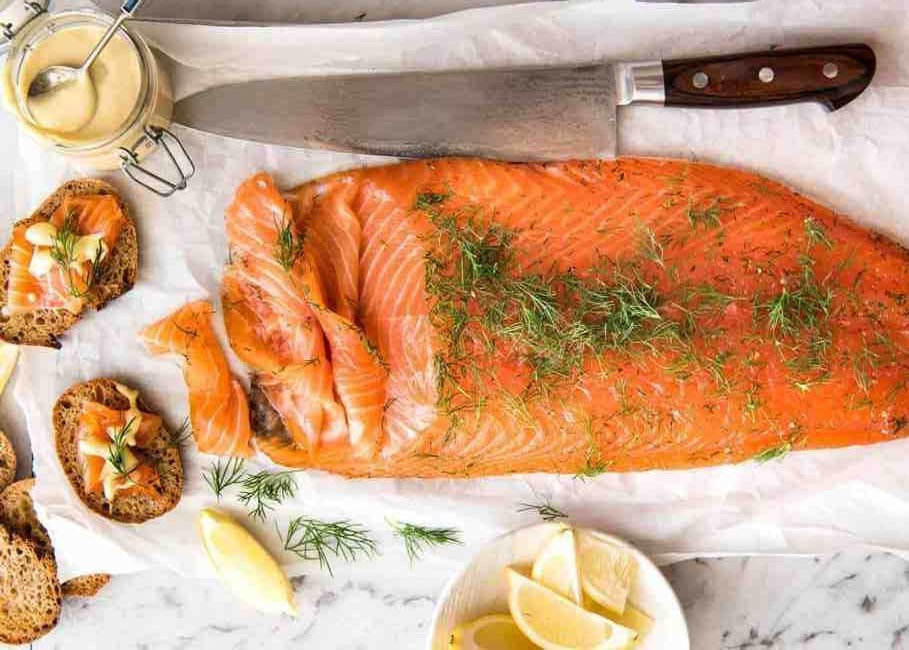 Tell us about the food and entertainment.
Traditional is probably the best word to describe both – and all luxuries are included of course, just like any Regent cruise. Guests can indulge in a delicious feast including Nordic Gravlax, decadent baked ham, roasted German Christmas goose and enough turkey for second helpings all round. All complemented by eggnog and our special holiday-themed cocktails.
And no Regent Christmas is complete without a festive gingerbread house, made up of 22 houses and 75 figurines. This is painstakingly constructed by our pastry chefs and no details are spared with meringues fondants icicles and candy cane window sills. Entertainment involves a big Christmas Variety Show, Crew Carol Concerts, Headline Variety Entertainers, Fabulous Production Shows and Christmas themed numbers by our cast... and that's just the night time shows.
What are your tips for a spectacular Christmas at home?
Preparation is key, I slowly get supplies weeks leading up to the big day so it's not a rushed affair the week before. Don't worry about too much about overindulging, that is what January is for.
What can our readers to do bring the cruise ship experience home this Christmas?
Pick your favourite experiences from your previous cruises and recreate them at home. I bought a cocktail making set to make my favourite cocktail for my wife and I (we met while working on cruise ships) – the Cosmo. For more ideas watch The World's Most Expensive Christmas Cruise Ship on Channel 5, 22 Dec at 7pm.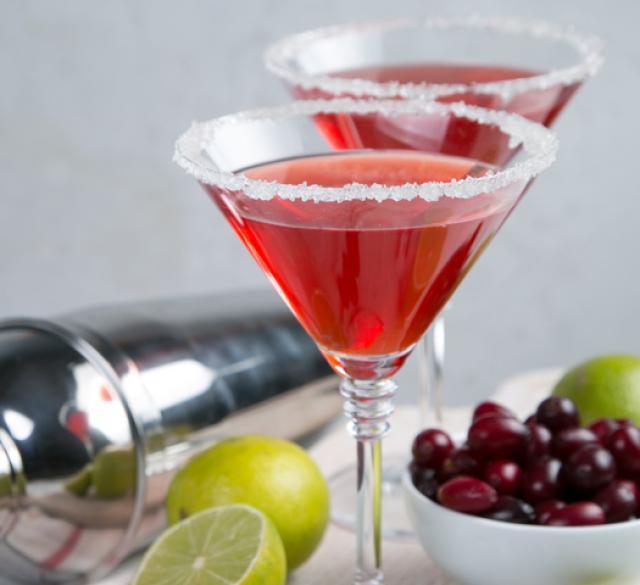 What do you miss most about being aboard Seven Seas Explorer, are you missing the ship?
There is so much I miss about being on board the ship – I miss social interaction, I miss performing, making people laugh and making new friends. I miss the guests, the crew, the lifestyle. I miss wearing a suit!
What are you looking forward to in 2021? Where are you dreaming of cruising to/visiting?
I'm looking forward to getting back on the ocean of course! I really have missed it so much. I'd be happy to sail anywhere with Regent to be honest… but I wouldn't say no to Bora Bora if pushed.
The World's Most Expensive Christmas Cruise Ship airs tonight on Channel 5 at 7pm