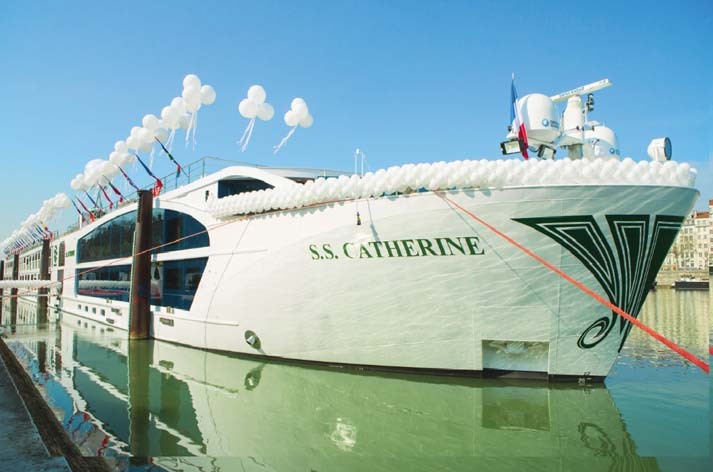 RIVER NEWS
NEW FOR 2015 Uniworld plans to introduce the 155-passenger SS Maria Theresa next spring. A sister to the opulent SS Catherine (Above) , which was launched this year by Catherine Deneuve, the Maria Theresa will sail on the Rhine, Main and Danube rivers. In addition to its main lounge it will have an ornate Bar
NEW FOR 2015
Uniworld plans to introduce the 155-passenger SS Maria Theresa next spring. A sister to the opulent SS Catherine (Above) , which was launched this year by Catherine Deneuve, the Maria Theresa will sail on the Rhine, Main and Danube rivers.
In addition to its main lounge it will have an ornate Bar du Leopard lounge, a heated swimming pool and a cinema. The Royal Suite measures an impressive 410 sq ft and there will be 10 other suites, 61 staterooms at 194 sq ft and a further 11 smaller cabins of 162 sq ft.
Another flotilla of Viking Longboats will be launched in 2015, extending the company's domination of European waterways.
Also new will be the 164-passenger AmaSerena and AmaVista on the Danube, Rhine and Main, and the 124-passenger AmaDara which will join AmaLotus on the Mekong, passing through Vietnam and Cambodia.
THAMES ART
Viking River Cruises is sponsoring Rivers of the World, an international education programme created by the Thames Festival Trust. Professional artists will help students create works of art that will be displayed on London's South Bank during the Mayor's Thames Festival.
BOOZE CRUISE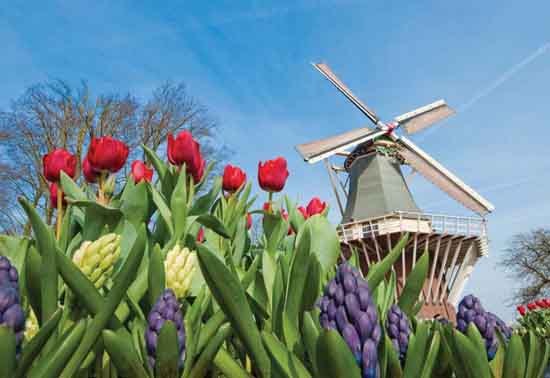 It's not Oktoberfest, but … AmaWaterways has a beer-themed week coming up on AmaLyra. The seven-night Tulip Time cruise from Amsterdam at the end of March will involve tastings at historic breweries and lectures about foaming pints while on board. There are also chances to taste Dutch cheese and Belgian chocolate, and a visit to the Dutch bulbfields and Keukenhof Gardens. Something for everybody.
WW1 REMEMBERED
River cruises themed around World War One continue next year. CroisiEurope's ship Victor Hugo will be operating battlefield cruises between Ostend and Lille in September, with excursions to Passchendaele and Flanders museums, the Allied tunnels at Arras, and the British cemetery at Tyne Cot.