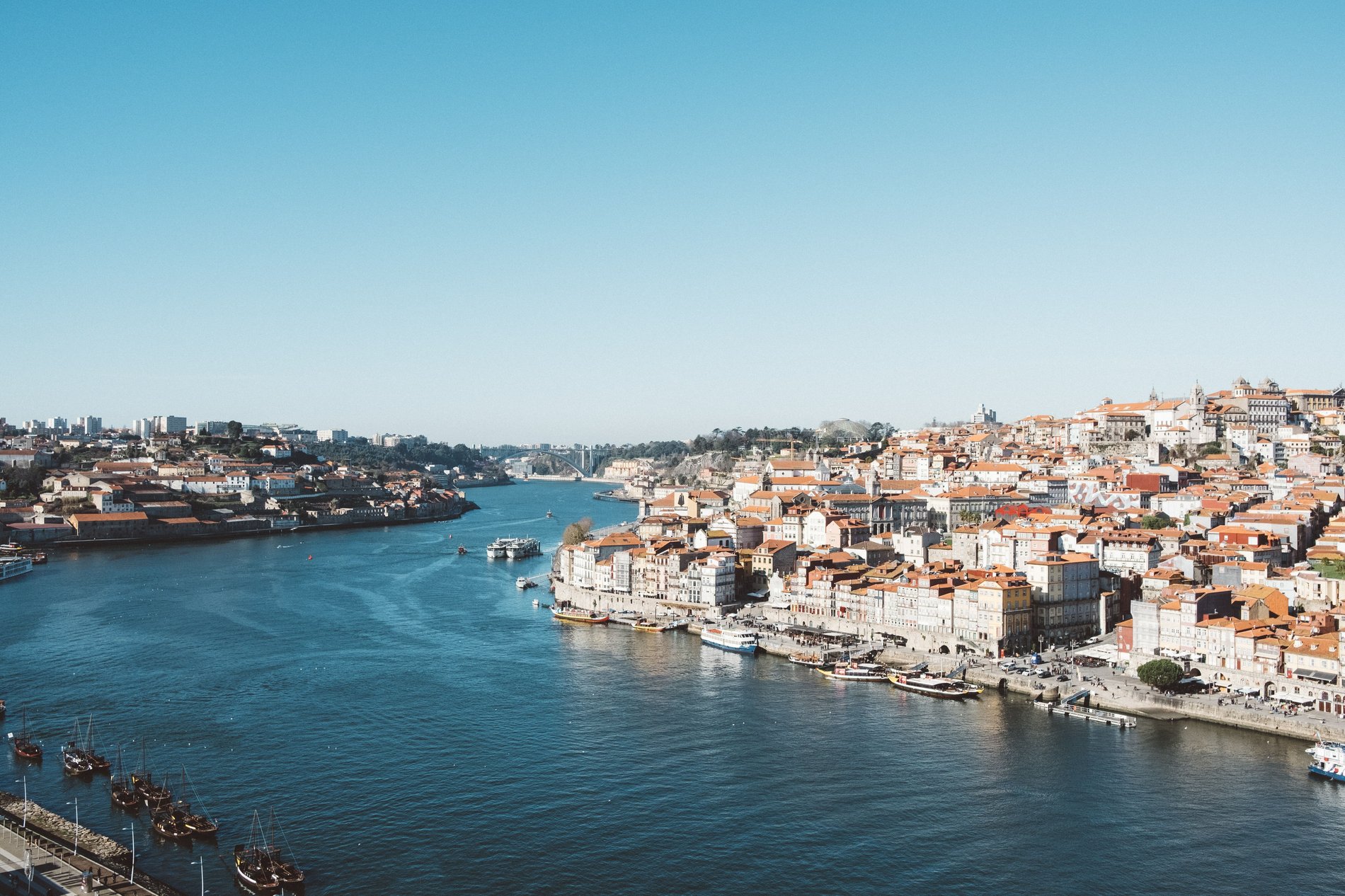 River of Gold: Delights on a Douro River Cruise
A glorious cruise on Portugal's magical Douro river with plenty of city excursions thrown in proves to be the perfect holiday
Plucky Portugal has a special place in my heart. Once a giant empire- builder with outposts in Brazil, Africa, India and the Far East, its fortunes had reversed by the twentieth century, with 36 years under the brutal dictatorship of Antonio de Oliveria Salazar leaving the country trailing behind its European counterparts.
But fast-forward to 2019 and the fortunes of this fascinating nation have transformed again. According to the World Travel and Tourism Council, the Portuguese tourism sector is set to grow by 5.3 per cent this year, which is more than double the European average. In other words, Portugal is booming.
Standing in the Lisbon sunshine, waiting for the famous 28 tram, it's easy to see why travellers are waking up to what Portugal has to offer. There is
so much to see here, from historic cities like Lisbon and Porto to undiscovered rivers like the Douro. The weather is fantastic, the people are friendly and, even better, a visit here won't cost you a fortune.
So if you wish to discover all that Portugal has to offer, I would strongly suggest a Douro river cruise.
Douro River Cruise: River of Gold
I'm travelling on Viking's popular 10-day "River of Gold" Danube river cruise tour, which begins with a two-night stay in Lisbon before guests board new ship Viking Helgrim at Porto for a trip up the Douro and back again, with a stop-off to visit the famous Spanish city of Salamanca. It's the perfect itinerary for anyone who wants to enjoy one of the world's most natural rivers and see some amazing cities along the way.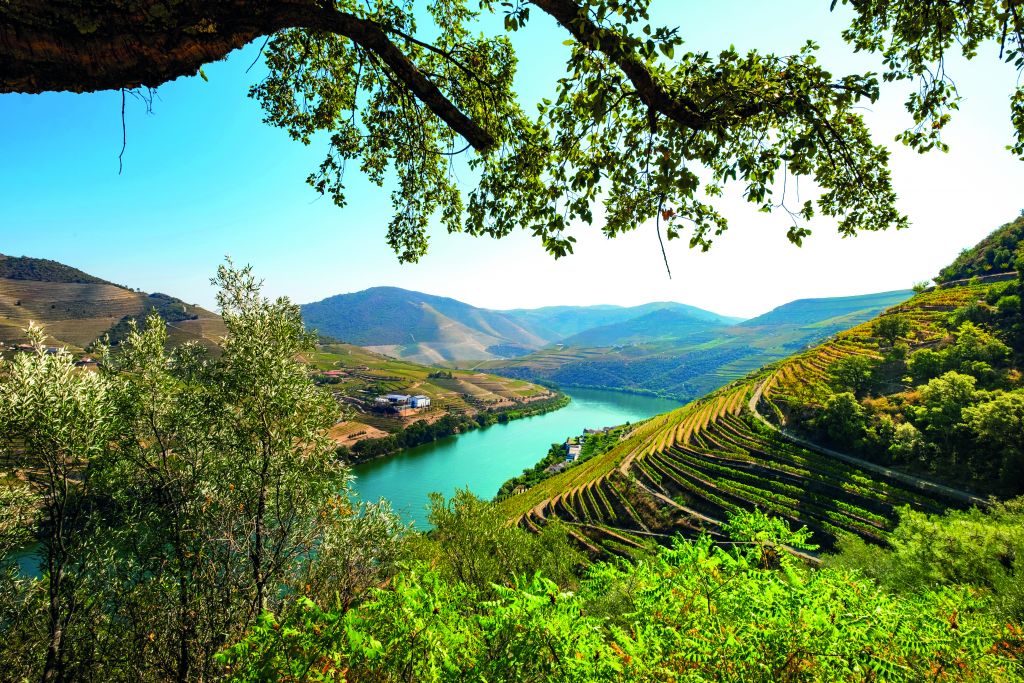 From the moment my mother (who is my companion on the cruise) and I arrive at Lisbon airport and are whisked away by Viking's friendly staff to Hotel Tivoli Avenida, it's clear we're in good hands. Programme director Bianca is on hand from day one to answer any questions about our trip (and make sure we all leave on time for our excursions).
Unlike other river cruises, where you tend to get on board almost immediately, this trip allows guests the luxury of exploring Lisbon before the cruise begins in Porto. We take full advantage of this, whizzing around on the city's trams, eating our body weight in custard tarts and joining Viking's excellent 4-hour free city tour.
Viking prides itself on its complimentary daily excursions, and I can see why this policy is so popular with its guests. Not only are the trips themselves top quality, but the local guides are incredibly knowledgeable, offering us amazing insight into the lives of the people who live here.
Travelling by coach to Porto, we stop at Coimbra, home to one of the oldest universities in the world. Its magnificent golden library is lined with books as far as the eye can see, and you soon realise where JK Rowling – who lived in Portugal for two years – found her inspiration for Harry Potter.
My mum and I share a love of history and travel, so right from the start we're in our element. Our fellow passengers (mainly Americans) share our passions too, so we soon strike up new friendships, making the transition from city to ship very easy.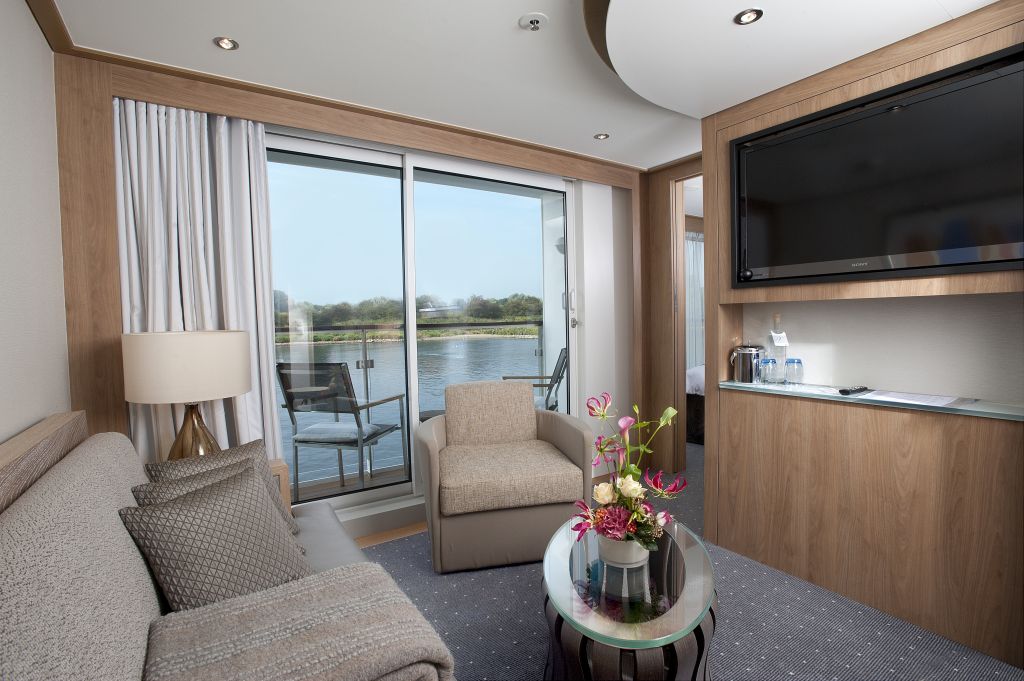 With her 106-passenger capacity, the compact Viking Helgrim has been designed to sail through the Douro's narrow locks, but what she lacks in size, she makes up for in style and on-board amenities. Our spacious Veranda Suite is delightful, with modern Scandinavian-style decor, comfy beds, a powerful shower, a walk-in closet and a generous balcony, just built for watching the world go by.
While on board
We spend our first night on board docked in Porto, chatting with our fellow guests and the ship's staff, and enjoying our first meal with the twinkling lights of the city as a backdrop. Dinner is an unhurried affair, served between 7 and 9.30pm, where you don't have to dress up and you choose where to sit. However, the service and the standard of food are anything but casual.
Hungarian-born chef Peter runs a tight kitchen and the dishes are first class, with a menu that offers local delights as well as classics such as steak, salmon and Caesar salad (the latter becomes a joke with Mum and me, as I order it every day – it's that good).
Great locally inspired dishes include piri piri chicken, grilled sardines and seared rack of lamb. The complimentary wines are excellent, too, which is not surprising when you find yourself travelling through one of the most celebrated wine regions in the world. Port, of course, is the most famous tipple here, but on board you'll be treated to a selection of great table wines from the Douro valley.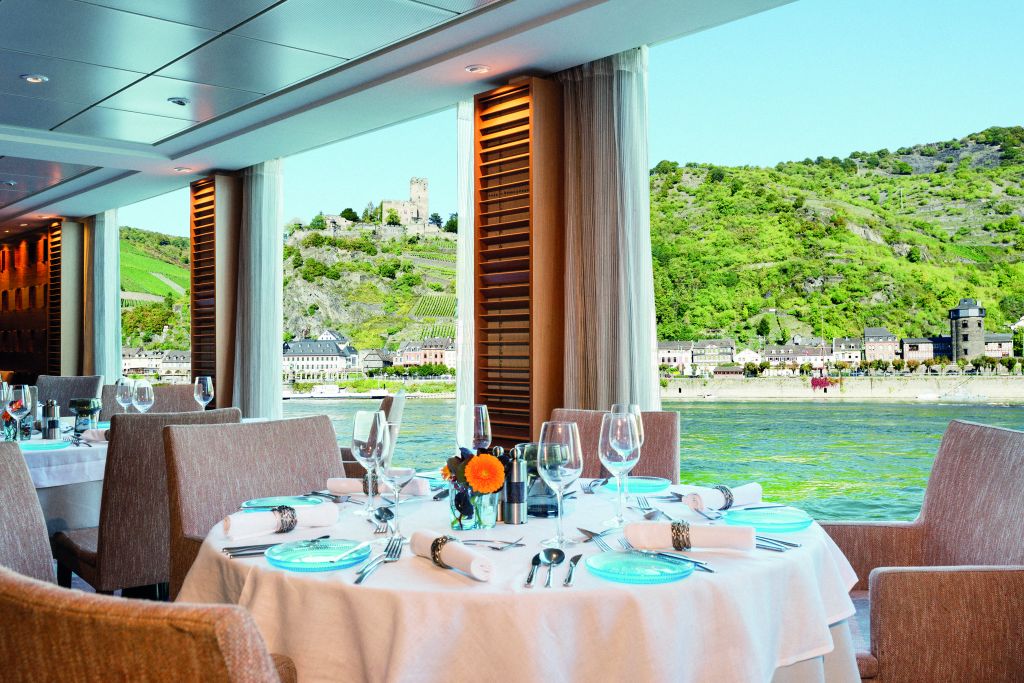 While we're all keen to set sail next day, no one wants to miss the tour of pretty Porto, so we depart at 4pm, waving goodbye to one of Portugal's most magical cities.
Other European rivers may be more famous, but if you've explored the Rhine and the Danube, or you prefer to visit lesser known destinations and enjoy pristine natural views, you'll love the Douro. Rising in Spain and flowing southwest through Portugal to join the Atlantic at Porto, the river is surrounded by steep valleys planted with the vines that make the country's internationally famous wines.
Small, sleepy towns like Regua and Pinhao line the banks, and it's easy to hop on and off the ship to pay a visit to these unspoiled spots. You can also enjoy some amazing trips including a port tasting at the Sandeman Estate, an inland trip to the village of Favaios, together with a four-course lunch, and an unmissable trip to the Spanish city of Salamanca.
But make sure you treat yourself to a couple of ship days, too, so you can truly appreciate the splendour of the river, marvel at the deep locks and take a leisurely dip in the pool.
River cruises always develop a rhythm of their own, and after a couple of days there's an easy ambience on Viking Helgrim, with guests moving tables at dinner to chat to their new BFs, then heading up to the top deck to enjoy the evening's entertainment over a cocktail. And there's plenty to keep us amused throughout the week, including a fascinating talk on Portugal's maritime history and a fun music quiz.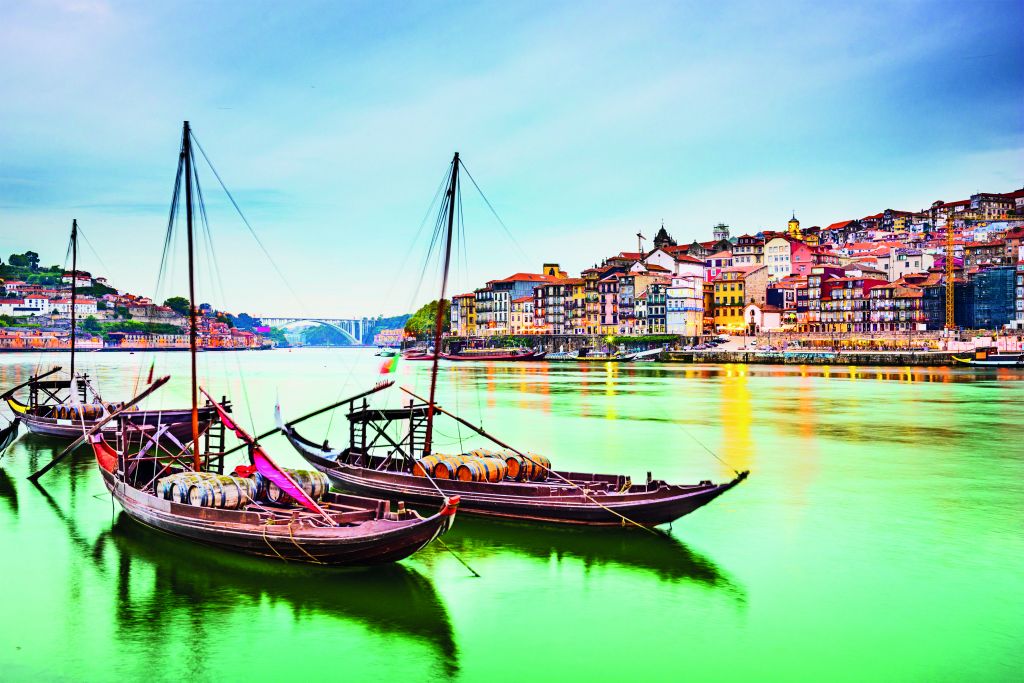 Because the ship is small, we soon get to know the friendly staff. The Bangladeshi waiters give me their verdict on the cricket world cup while I teach them about Marmite – and yes, they do have some on board.
Sailing on Viking Helgrim on a Douro river cruise is a total pleasure, but don't just take my word for it. 'Do we have to get off?' says my mum as we disembark. The answer I'm afraid, sadly, is yes.
Get on Board
9-night 'Portugal's River of Gold' tour from Lisbon to Porto, departing 29 March 2020, from £2,695 (includes 8 guided tours), vikingrivercruises.co.uk