Search for your ideal Cruise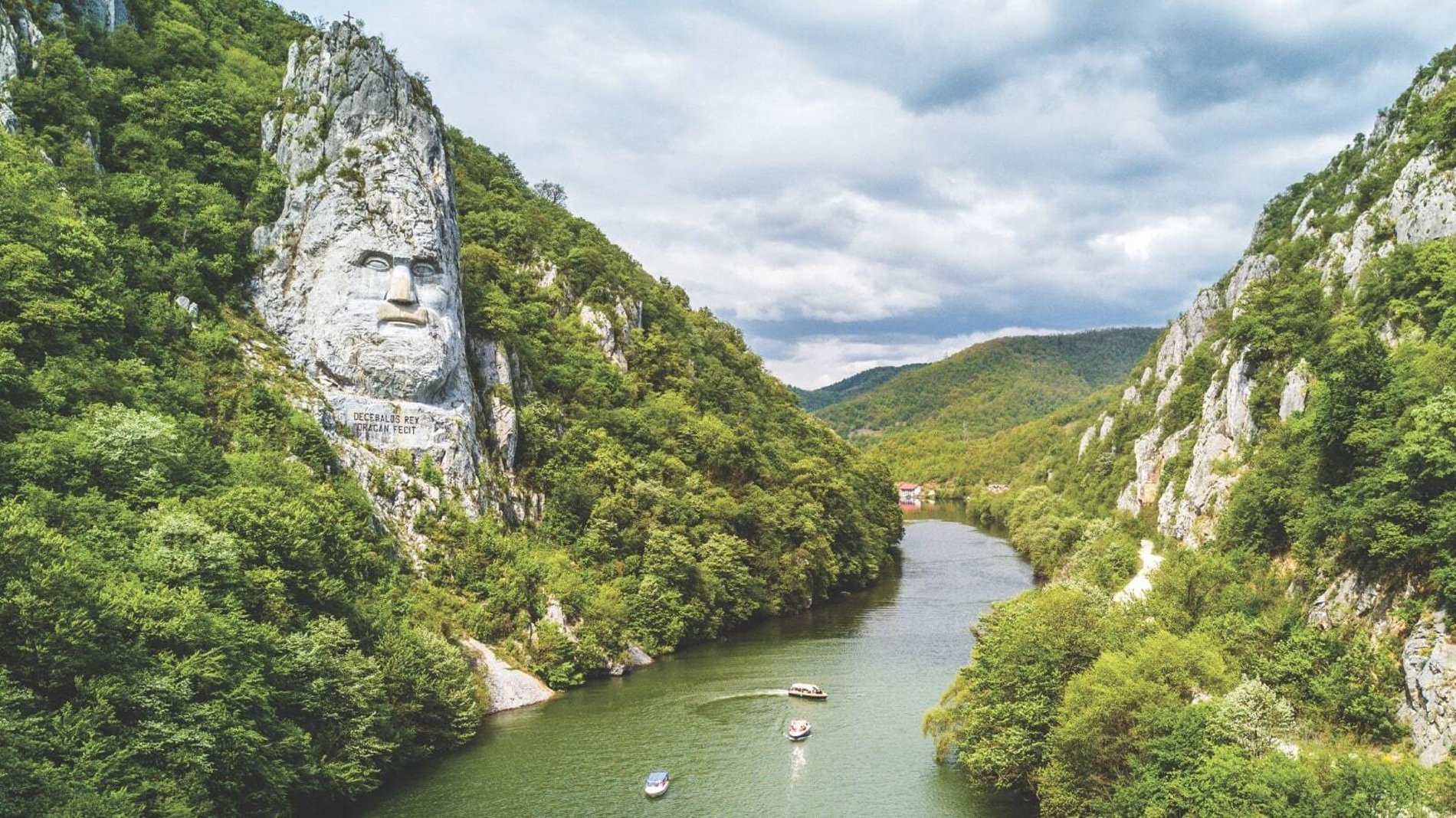 Rivers of dreams: Complete guide to Europe's greatest waterways & best cruises to take
Kings, castles, stunning scenery and fabulous food and wine are just a few of the reasons to explore Europe's greatest waterways in 2022...
There's a reason why Europe is the world's favourite river-cruising playground. From the ever-popular delights of the Danube and the Rhine to the lesser-known waterways of Germany, Holland, France and Portugal, there is just so much choice – whether your interest is in nature or history, architecture, food or wine.
And 2022 is a particularly good time to set sail, with two major events taking place and river lines launching a whole fleet of head-turning new ships. In Germany, cruise guests will get a chance to witness the famous Oberammergau Passion Play, held every ten years but postponed in 2020 because of the pandemic.
Back in 1634, residents of this pretty Bavarian town pledged to stage the play if God spared them from the bubonic plague that was sweeping the country. The event became a tradition, and today a cast of 2,500 actors and locals tell the story of Christ to spellbound audiences from around the world.
This year, river lines including Amadeus, Avalon Waterways, CroisiEurope, Emerald, Saga and Viking are offering special Danube itineraries that include transfers to Oberammergau and tickets to see the play, which runs from 14 May to 2 October.
Alternatively, garden enthusiasts can make a date for another once-in-a-decade spectacular – Holland's Floriade horticultural show, which is held near Amsterdam from 14 April to 9 October. Join Arena River Cruises' new four-star MS Arena on her 11 May sailing and you can meet TV gardener Charlie Dimmock, who will host Q&A sessions as well as tours of Floriade and the De Kruidhof Botanical Garden.
Other lines offering special sailings to coincide with Floriade include AmaWaterways, Crystal River Cruises, Emerald, Nicko Cruises, Saga, Scenic, Uniworld and Viking.
Elsewhere there are plenty of exciting new ships to tempt you aboard in 2022. A-ROSA is unveiling the first dedicated family ship on the Rhine, the 280-guest A-ROSA Sena, which has a children's pool and club.
Meanwhile, Amadeus is welcoming new five-star Amadeus Cara, which will sail the Danube and Rhine, and APT has a trio of new Travelmarvel ships on the Rhine, Main and Danube, with a range of new Christmas market sailings. And if you still need a reason to set sail in Europe, AmaWaterways' 'Best of Holland & Belgium' itinerary will dock in Brussels for the first time, offering the chance to taste the city's famous chocolates.
Danube
Celebrated in music by Johann Strauss, one of Europe's most scenic waterways stretches 1,770 miles from the Black Forest to the Black Sea, via UNESCO-listed landscapes and historic cities.
Flowing through ten countries and four capitals – Vienna, Bratislava, Budapest and Belgrade – the Danube ticks all the boxes for anyone interested in history, nature, culture, regional food, wine and beer.
All the main river lines sail on the Danube, and the classic week-long sailing from Passau to Budapest is perfect for first-time river cruisers (short taster itineraries are also available). Highlights include Austria's Wachau Valley, lined with picture- postcard vineyards and apricot farms, and Melk Abbey, one of Europe's most spectacular baroque monasteries.
This is a river of two very distinct halves, and the lesser-known Lower Danube is an enticing option for a return visit. Here, the river continues its journey through Serbia, Bulgaria, Romania and the dramatic Iron Gate Gorge before broadening into a wetland delta as it enters the Black Sea.
In this protected landscape you can embark on an exciting small-boat safari through reed beds and lagoons inhabited by more than 325 bird species, including eagles and white pelicans.
- READ MORE: What to pack for your next river cruise -
Get on board
Amadeus River Cruises 15-night 'Beautiful Blue Danube & Danube Delta' cruise aboard Amadeus Cara, round trip from Passau via Vienna, Budapest, Belgrade, Iron Gate Gorge, Bratislava and Durnstein, departing 28 August 2022, from £1,956

AmaWaterways 7-night 'Magna on the Danube' cruise aboard AmaMagna, from Budapest to Vilshofen via Bratislava, Vienna, Krems, Linz and Passau, departing 14 August 2022, from £3,392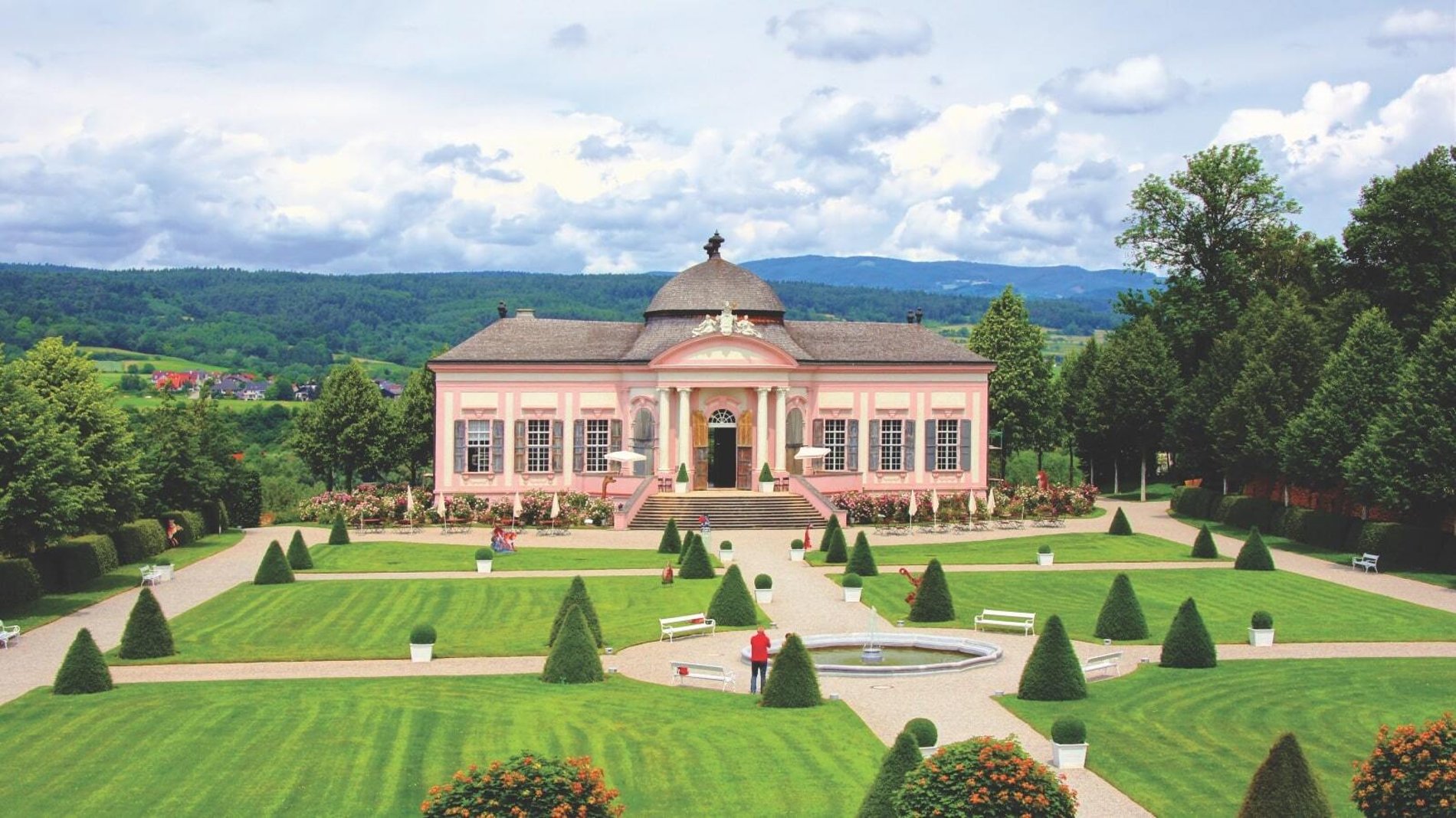 Find your ideal river cruise
Douro
Cruising on Portugal's River of Gold has boomed in recent years, with many lines launching new ships specifically designed for these waters.
Rising in Spain and winding through rugged green landscapes until it reaches the Atlantic at Porto, the Douro is a once wild waterway now tamed by huge engineering works, such as the Carrapatelo lock.
At 115ft deep, this is one of the largest of its kind in the world and passing through it is an unforgettable experience. All ships follow similar week-long itineraries, beginning in the delightful city of Porto, where you can expect a tour and tasting at one of the many historic and famous-name port houses lining the waterside.
Sailing upriver, the scenery is the star of the show and the banks are scattered with vineyards producing grapes for the famous fortified wine. Heading east towards the Spanish border, Vega de Terron is the gateway for a day trip to the golden city of Salamanca, where you can wander round Spain's oldest university and a beautiful main square.
Then from Regua there is an excursion to Mateus Palace, depicted on the famous Mateus Rosé wine label and set in glorious gardens.
- READ MORE: Experience a river cruise with everything from wine to wildlife -
Get on board
Emerald Cruises 7-night 'Secrets of the Douro' cruise aboard Emerald Radiance, round trip from Porto via Vega de Terron and Regua, departing 24 September 2022, from £2,995

Riviera Travel 7-night 'Douro, Porto & Salamanca' cruise aboard MS Douro Elegance, round trip from Porto via Vega de Terron and Regua, departing 1 July 2022, from £2,319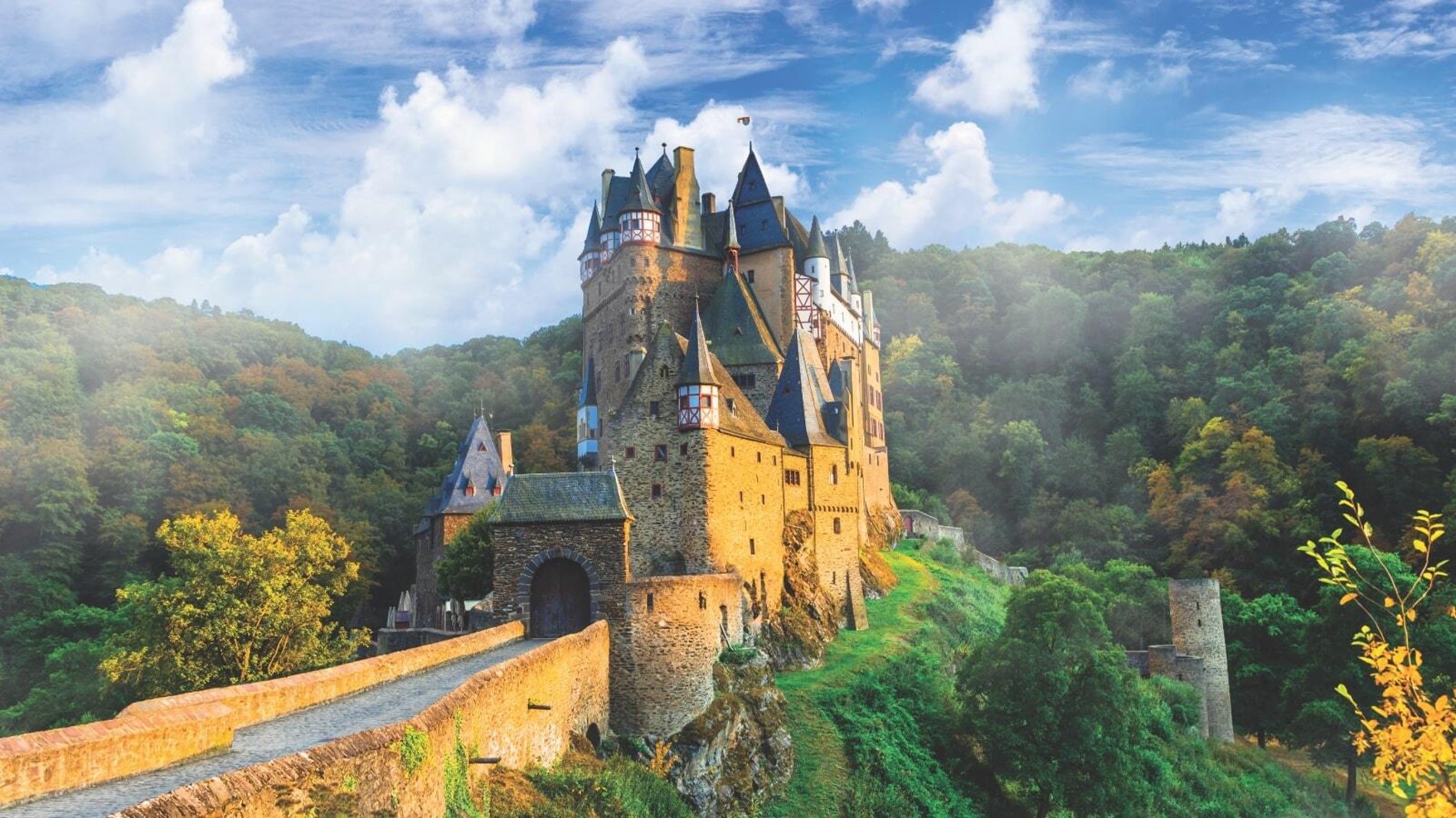 Rhine, Moselle, Main & Dutch Waterways
Old Father Rhine, as the river is affectionately known, rises in the Alps and meanders for 760 miles through Switzerland, Austria, Germany, France and Holland.
Whether you're dipping a toe into river cruising for the first time or returning to discover more delights, it's easy to see why the Rhine vies with the Danube as Europe's most popular river.
The mouth of the Rhine is near Rotterdam, where it connects with the network of Dutch waterways – famous for springtime tulips and the historic windmills of Kinderdijk. Further upriver, the Rhine is Germany's largest wine-producing region, and shore excursions to pretty riverside towns such as Rudesheim offer plenty of opportunities to taste the local produce.
With more castles along its banks than any other waterway, the Rhine offers glorious landscapes including the UNESCO-listed Upper Middle Rhine Valley – famous for the legendary Lorelei Rock, where a beautiful maiden is said to have lured sailors to their doom.
At the historic city of Koblenz, the Rhine meets the narrower but no less beautiful Moselle, and some ships sail from here on to Cochem – a charming town of half-timbered houses overlooked by an imposing castle. If time allows for a longer cruise, you can even take in the Danube, too, via the 106-mile Rhine-Main-Danube canal.
- READ MORE: Best river cruises for families in 2022 -
Get on board
A-ROSA 7-night 'Rhine Experience Amsterdam & Rotterdam' cruise aboard A-ROSA Sena, round trip from Cologne via Amsterdam, Rotterdam, Dordrecht and Antwerp, departing 16 July 2022, from £1,618

Arena River Cruises 6-night 'Delightful Holland & the Floriade with Charlie Dimmock' cruise aboard MS Arena, round trip from Amsterdam via Hoorn, Den Helder and Floriade, departing 11 May 2022, from £1,045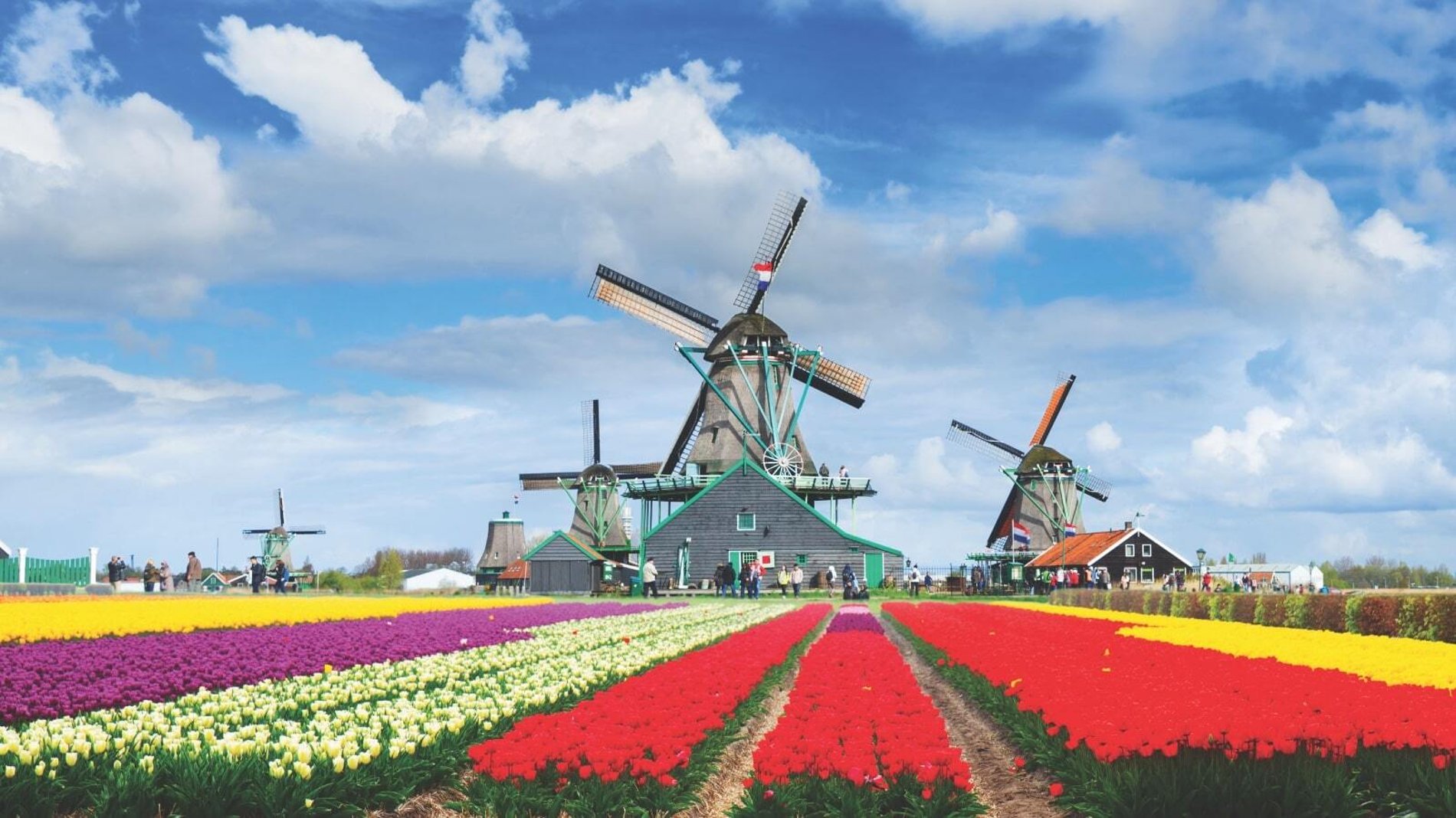 Seine
The romantic heart of Paris is the start and finish point for most Seine cruises. River ships provide some of the best views in town as they moor close to timeless sights such as the Eiffel Tower.
Leaving the French capital, cruises wind through glorious scenery towards the Normandy coast, taking in sights such as Rouen, known as the city of a hundred spires. You can also explore poignant wartime history on trips to the D-Day beaches where Allied soldiers landed in June 1944.
This region is also synonymous with the great painter Claude Monet, and from Vernon there are tours to his home at Giverny, where the garden and Japanese bridge are instantly recognisable from works that hang in national galleries throughout the world.
From Caudebec there are trips to the charming fishing town of Honfleur, which is equally recognisable from many Impressionist paintings. Before returning to Paris, you'll pass through pretty Les Andelys, overlooked by a landmark 12th century fortress.
Built on the orders of Richard the Lionheart to command a strategic curve in the river, and perched high on a limestone rock, the castle provides the perfect viewpoint to take photos of your ship in the river valley below.
- READ MORE: How to pick a river cruise cabin -
Get on board
Avalon Waterways 8-night 'Active & Discovery on the Seine' cruise aboard Avalon Tapestry II, round trip from Paris via Conflans, Vernon, Les Andelys, Rouen, Caudebec and Le Havre, departing 19 July 2022, from £2,504

Uniworld 7-night 'Paris & Normandy' cruise aboard Joie de Vivre, round trip from Paris via Vernon, Rouen, Caudebec and Mantes-la- Jolie, departing 12 June 2022, from £4,599

Search the best French River Cruises
Showing 10 of 1663 results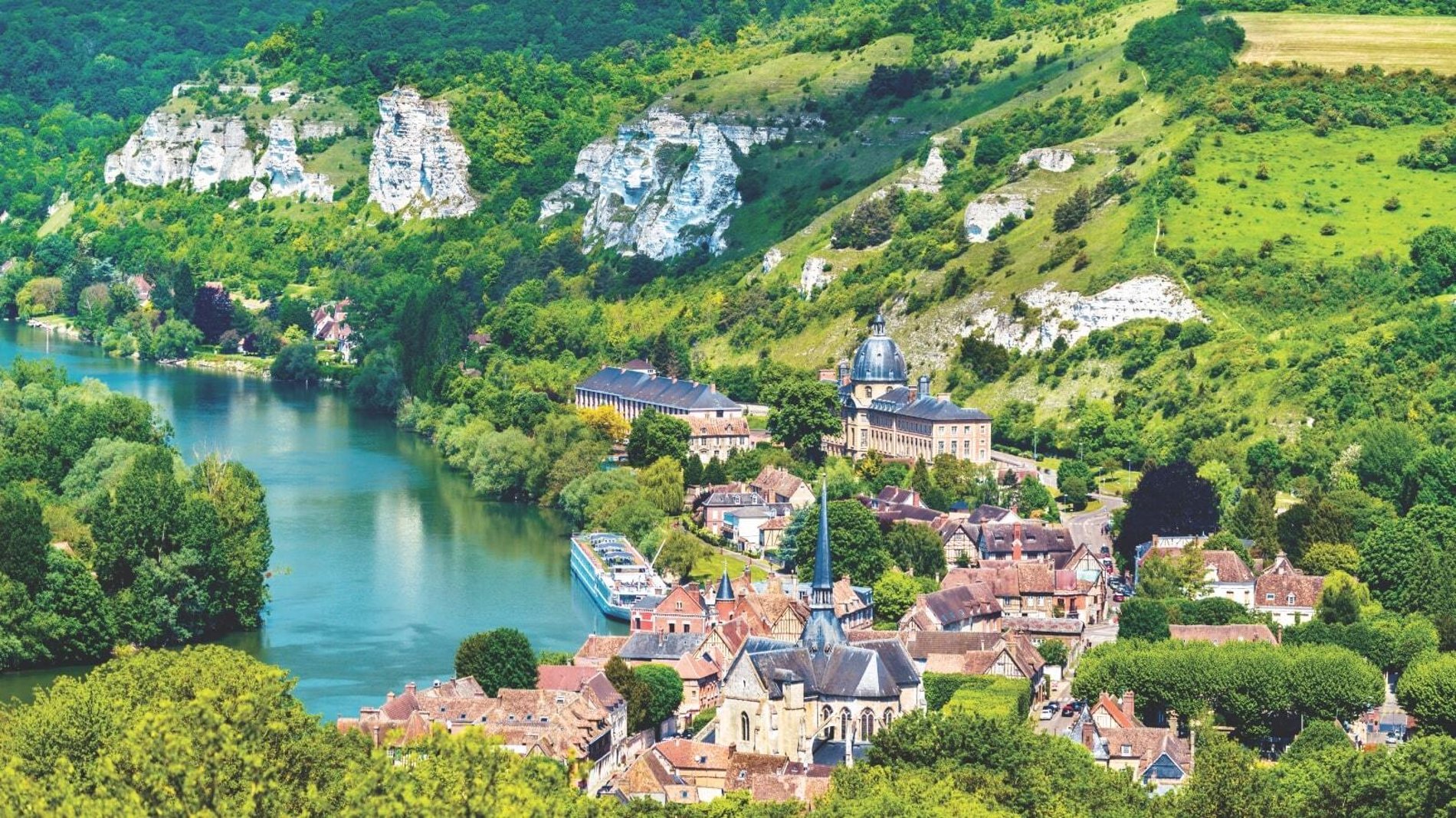 Rhone & Saone
Southern France's two great rivers can be combined in a single cruise, as the Rhone flows from the Alps into the Mediterranean, while the Saone is its chief tributary, joining it at Lyon.
This is an irresistible route for lovers of French gastronomy, as cruises sail through Burgundy and Provence – two of the world's top wine regions – and often include an overnight in Lyon, widely celebrated as the nation's food capital.
Beaune, the capital of the Burgundy region, has a lovely outdoor market where you can buy souvenirs, and its historic former almshouse, the Hospices de Beaune, is renowned for its ornately tiled roof.
Further south at Avignon, the vast UNESCO-listed Palace of the Popes is a gothic masterpiece, and you can't miss the ruined but still mighty bridge that once spanned the river here (if you ever learned French at school, you might remember a song about it).
It's no surprise that such a scenic area has inspired great artists, and Vincent van Gogh painted many of his most famous works when he lived in Arles, including Langlois Bridge, a view that is little changed today.
- READ MORE: How to pick a river cruise line that's right for you -
Get on board
VIVA Cruises 7-night 'Enchanting Provence' cruise aboard VIVA Voyage, round trip from Lyon via Viviers, Arles, Avignon and Tournon, departing 25 June 2022, from £1,256

Scenic 10-night 'Tastes of Southern France' cruise aboard Scenic Sapphire, round trip from Lyon via Macon, Chalon, Avignon and Viviers, departing 5 May 2022, from £3,195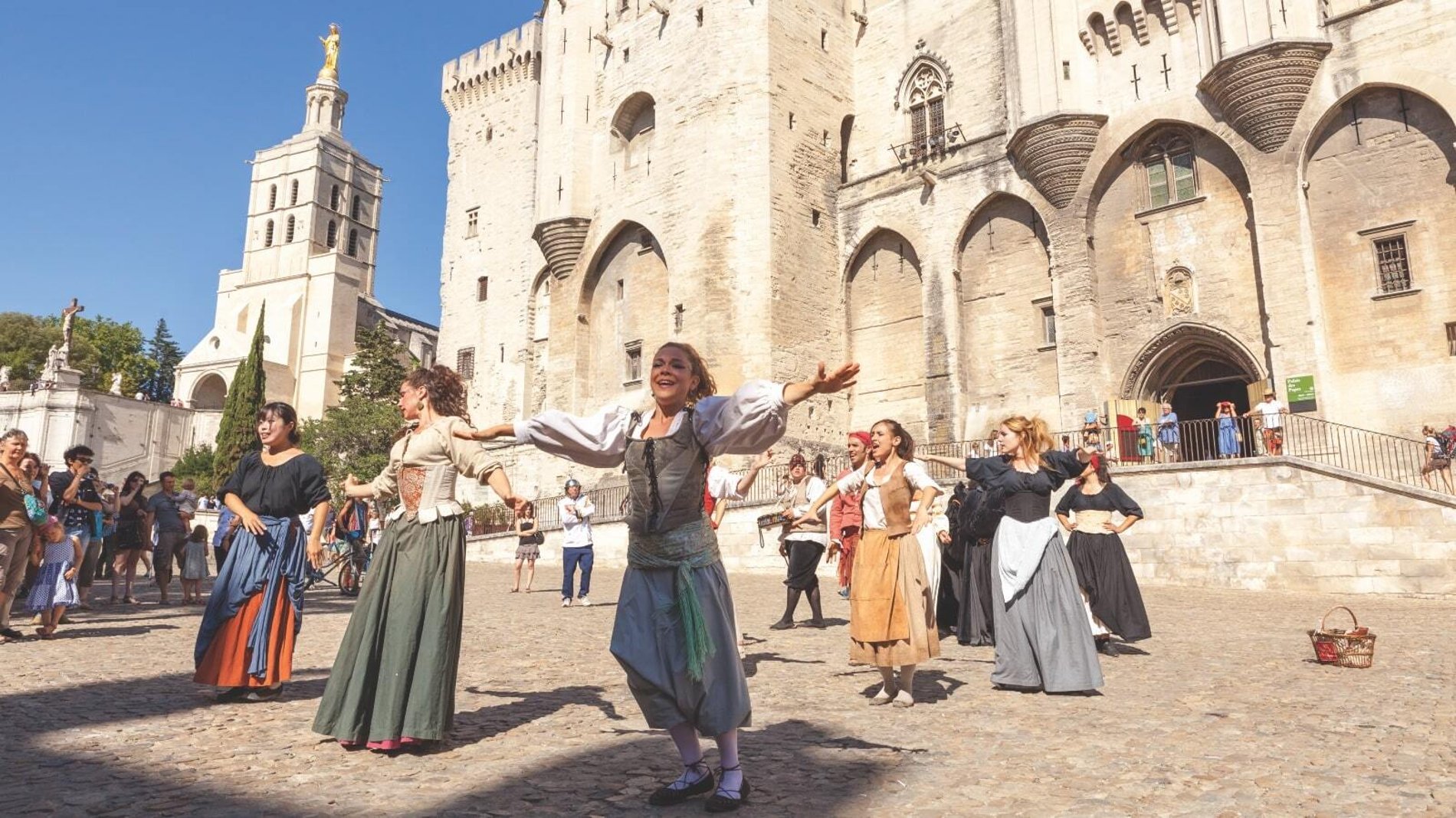 Elbe
Rising in the Czech mountains and flowing across much of Germany to Hamburg and the North Sea, the Elbe is one of Europe's major commercial waterways. Served by surprisingly few cruise ships, it presents a host of cultural treasures, passing through historic towns and cities along the way.
It also offers access to Berlin and Prague, with many Elbe cruises operating between the two. You'll visit Wittenberg, where in 1517 Martin Luther sparked the Protestant reformation when he nailed his 95 Theses to the church door, which can still be seen today.
Further south is Meissen, source of the world-famous porcelain, where you can visit a local museum to admire ornate dinner services and even an organ with china pipes.
Another high spot, in every sense, is a trip to Königstein, one of Europe's loftiest fortresses. This mighty castle was built as a siege-proof bastion in which a thousand people could live self-sufficiently for up to four years.
Next comes Dresden, where it is well worth climbing to the top of the Frauenkirche cathedral, painstakingly rebuilt after its destruction in WW2, for sweeping views over the city.
- READ MORE: Full list of river cruise ships 2022 -
Get on board
Viking River Cruises 9-night 'Elegant Elbe' cruise aboard Viking Astrild, from Berlin to Prague via Wittenberg, Meissen and Dresden, departing 17 June 2022, from £3,495

CroisiEurope 8-night 'From Prague to Berlin' cruise aboard Elbe Princesse, via Litomerice, Bad Schandau, Dresden, Meissen, Wittenberg, Burg and Berlin, departing 28 October 2022, from £2,347