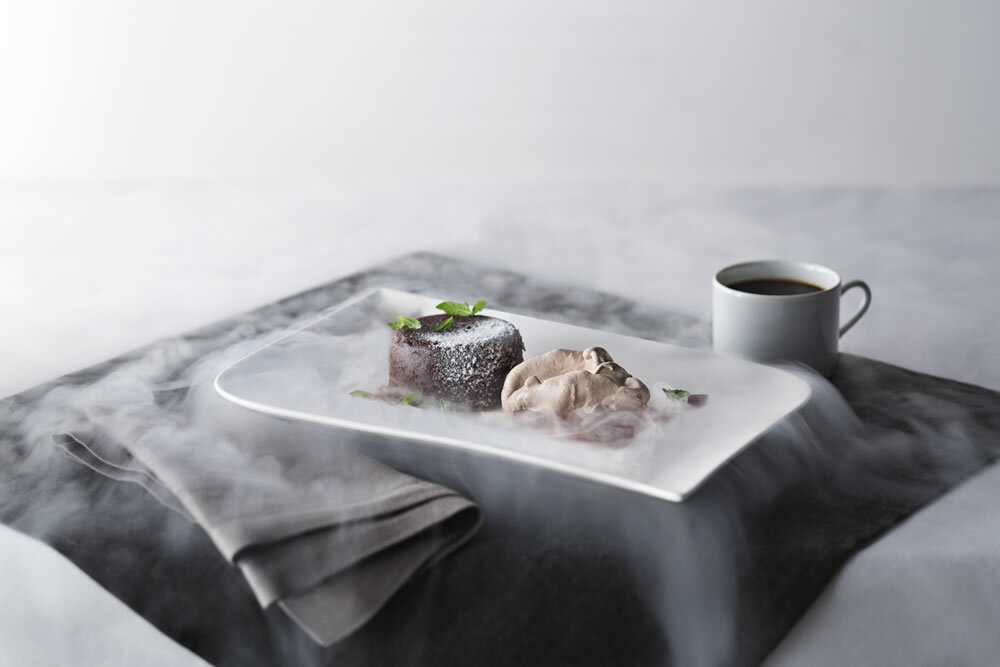 Royal Caribbean abandons Dynamic Dining roll-out fleet-wide
Royal Caribbean has announced to travel agents that it has abandoned the roll-out of their flexible dining concept, Dynamic Dining, across its fleet. The much-hyped dining concept was first introduced on Quantum of the Seas, with the latest installation of it on Anthem of the Seas. Dynamic Dining arrived to a mixture of reactions. Some passengers
Royal Caribbean has announced to travel agents that it has abandoned the roll-out of their flexible dining concept, Dynamic Dining, across its fleet.
The much-hyped dining concept was first introduced on Quantum of the Seas, with the latest installation of it on Anthem of the Seas. Dynamic Dining arrived to a mixture of reactions. Some passengers enjoyed the flexibility of the system while others complained of long queues. To combat the long queues Royal Caribbean added extra capacity at complimentary venues by removing the cover charge at Devinly Decadence. Then to appease passengers who demanded a return to the traditional dining model the cruise line introduced Dynamic Dining Classic, a form of the rotational dining model where guests keep the same waiters and table-mates as they rotate through each of the four main dining rooms.
Earlier in January the roll-out of Dynamic Dining to Oasis of the Seas and Allure of the Seas was delayed until late 2015. Following spells in dry-dock both ships now feature styling for individual Dynamic Dining restaurants within the main dining room. All that was left to do was to switch the dining model from the traditional early/late/My Time Dining model to the Dynamic Dining program.
However, in the statement released by Royal Caribbean to travel agents it states "The revolutionary Dynamic Dining concept was created for Royal Caribbean International's newest and most technologically advanced Quantum-class ships. It has been decided not to introduce the Dynamic Dining concept to the rest of the fleet, which was not specifically designed to support it, although previously announced for Oasis Class ships."
This means Oasis of the Seas, Allure of the Seas and the forthcoming Harmony of the Seas will all operate the traditional early/late/My Time Dining program. Harmony of the Seas was expected to have Dynamic Dining installed from the start – this announcement means that will no longer happen. Dynamic Dining is still expected to be installed on the third Quantum-class ship, Ovation of the Seas.
Changes made to Oasis of the Seas and Allure of the Seas will remain in place, including the introduction of Sabor Taqueria and Tequila Bar, Boardwalk Doghouse and updated versions of Chops Grille and Izumi Hibachi & Sushi. Coastal Kitchen, the exclusive restaurant for suite guests and Pinnacle members has also been added. Wonderland Imaginative Cuisine, the whimsical speciality restaurant, will still be added to Harmony of the Seas in 2016.
In a separate announcement Royal Caribbean revealed that Liberty of the Seas would become the latest ship in the fleet to benefit from a water slide during a spell in dry-dock in January 2016. This follows news earlier this month that Majesty of the Seas would get a water slide too. Harmony of the Seas, due to launch in mid-2016, will also feature a trio of water slides.
(Photo credit to Royal Caribbean)