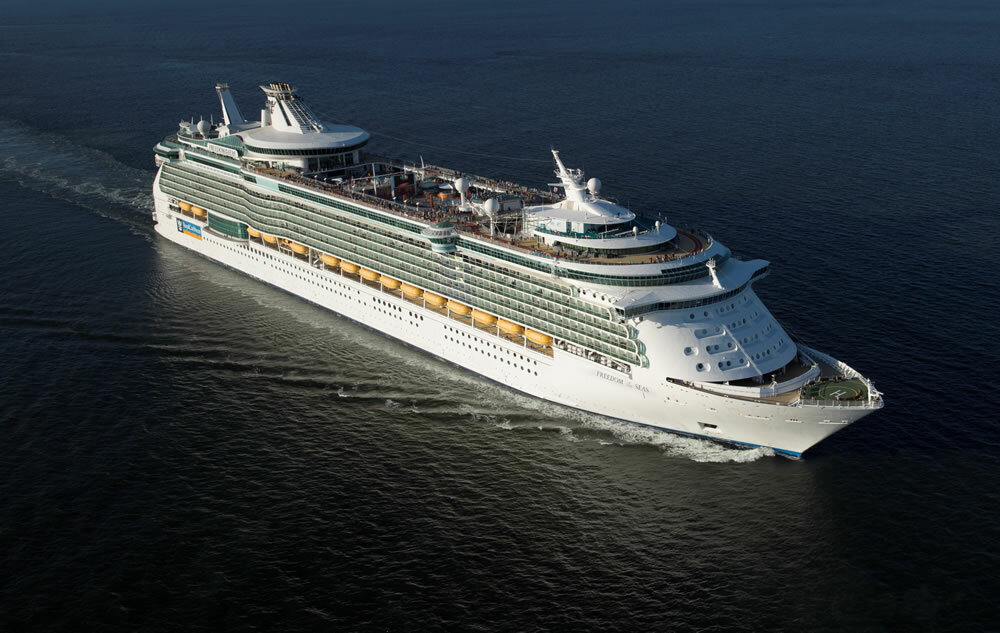 Fire breaks out aboard Royal Caribbean's Freedom of the Seas
A small fire broke out earlier today aboard Royal Caribbean International's Freedom of the Seas as it pulled into port at Falmouth, Jamaica. The fire was discovered after the ship had docked in port at approximately 9.00am local time. Royal Caribbean International said in a statement that the fire broke out in a "mechanical area"
A small fire broke out earlier today aboard Royal Caribbean International's Freedom of the Seas as it pulled into port at Falmouth, Jamaica.
The fire was discovered after the ship had docked in port at approximately 9.00am local time. Royal Caribbean International said in a statement that the fire broke out in a "mechanical area" of the ship with unconfirmed reports suggesting that this was the engine room.
The fire was quickly extinguished as a result of the ship's fire suppression system that had been activated. The fire had been extinguished by the time 15 fire-fighters and an ambulance arrived at the scene.
As a precaution passengers were ordered to go to their muster stations. No passengers or crew were evacuated from the ship.
@foxnews freedom of the seas pic.twitter.com/G1qwonOd5R

— Jayne Giesler (@MssJayne) July 22, 2015
Prior to this passengers had reported seeing dark smoke and debris falling outside the vessel.
#fireonthewater Royal Caribbean Freedom of the Seas caught fire pic.twitter.com/x7HszeJsZ4

— Joe C (@jkchaffee) July 22, 2015
A spokesperson for Royal Caribbean confirmed that all systems aboard were functioning normally following the outbreak of fire. They confirmed that all passengers were accounted for with no reported injuries as a result. They added that one crew member had been treated for first degree burns.
Jamaica *Cruise Ship Fire* Falmouth Pier. #RoyalCaribbean cruise ship at dock. No injuries. pic.twitter.com/jUMMNneyj0

— CAROLINAS FIRE PAGE (@CFPalerts) July 22, 2015
At approximately 1pm local time guests were free to disembark the ship as normal.
The ship is on a seven-night voyage that commenced from Cape Canaveral, Florida, on 19 July. During the voyage the ship will call into Falmouth, Jamaica; Labadee, Haiti; George Town, Grand Cayman; and Cozumel, Mexico.
Freedom of the Seas, a 154,407 gross ton Voyager-class ship can accommodate 3,634 passengers and 1,360 crew members. The 339 metre-long ship was unveiled in 2006 and underwent renovation works in February of this year.
At the time of writing Royal Caribbean had not said if the fire caused any significant damage although this is unlikely as the cruise line had confirmed that the ship will continue on its itinerary as planned, calling at George Town, Grand Cayman, tomorrow.
(Photo credit to Royal Caribbean International)