Search for your ideal Cruise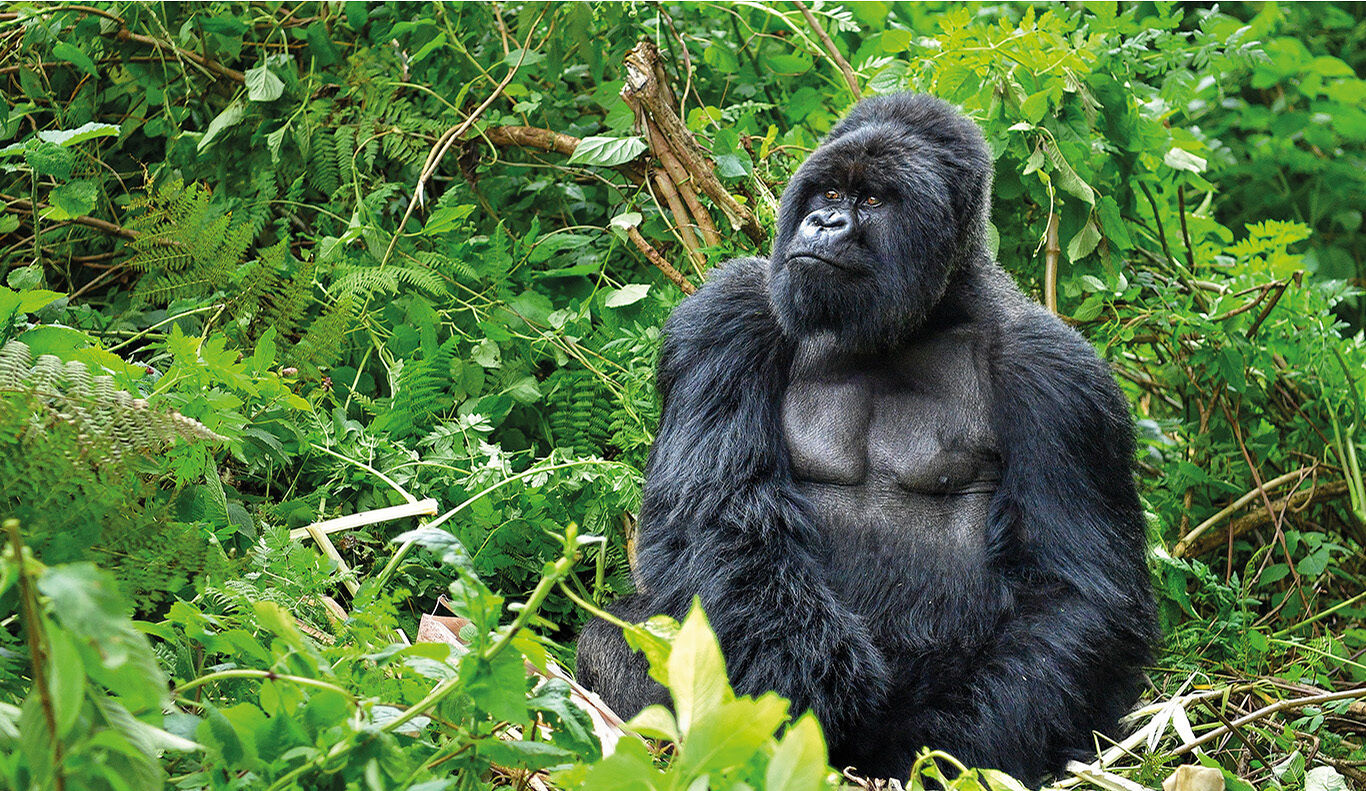 Rwanda: A Nation Reborn
With volcanoes and virgin rainforest, gorillas and the Big Five, a trip to Rwanda is the adventure of a lifetime
With volcanoes and virgin rainforest, gorillas and the Big Five, a trip to Rwanda is the adventure of a lifetime
The moment your eyes meet, all your instincts switch on.
It's your first encounter, but quickly you begin to gauge the mood, the character, even the thoughts of the other person.
Nothing unusual there, you may think. Except this isn't another person. It's another species.
As David Attenborough puts it, whispering to camera in the most famous TV wildlife sequence ever filmed, 'There is more meaning and understanding in exchanging a glance with a gorilla than with any other animal I know'.
In fact, the great naturalist might have gone further. As an experience, this sense of recognition across the species barrier is utterly unique.
And there is only one place on earth where you can have it: the Virunga mountains of Uganda and Rwanda.
SMALL WONDERS
If you've never been to Africa before, Rwanda is the ideal place to start. A tiny country – smaller than Belgium – its terrain is lush, green and mountainous.
Its climate is mild and its society peaceful.
The dreadful events of the early 1990s – civil war and genocide – are too recent for anyone to forget, but a quarter of a century is long enough for a nation to reinvent itself, and Rwanda has done that to an extraordinary degree.
Stable government has fostered reconciliation and reconstruction, and today's Rwanda is a progressive and orderly place, with mandatory education and universal healthcare.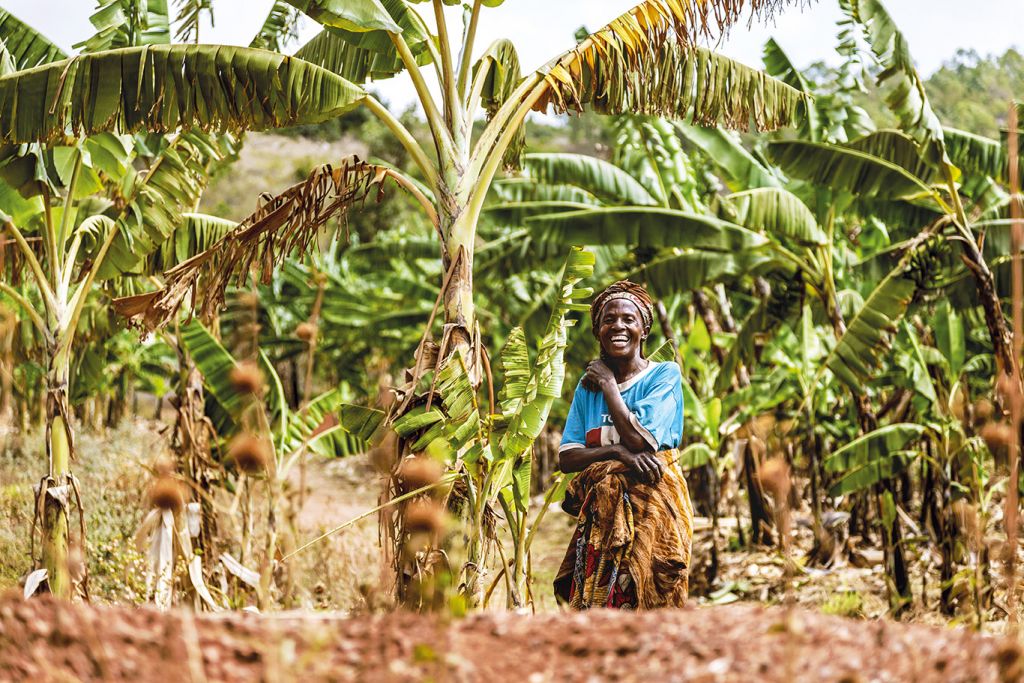 It has earned a reputation as the safest country in Africa (and the 9th safest anywhere, according to the World Economic Forum).
It is also one of the cleanest – plastic bag-free since 2008, and picked over once a month by its own citizens in a compulsory day of community service.
And although this remains a poor country, with subsistence farming still a way of life for the majority, the economy is growing fast.
Driving the boom is tourism, which explains the recent £30m deal with Arsenal Football Club to put 'Visit Rwanda' on the players' shirts. A controversial move from a nation in receipt of foreign aid, this certainly caught public attention.
But Rwanda is not trying to attract the crowds to big resorts.
Instead, it is pitching itself as a high-end, low-volume destination. And the big draw is, of course, the mountain gorillas.
GORILLAS IN THE MIST
'Experience of a lifetime' is a much-abused tag – but for something that genuinely deserves it, you'd expect to pay – and you do.
Gorilla treks must be officially guided and you need an individual permit.
These are issued in very limited numbers – currently 56 per day – at a cost of US$1,500 each, part of which is used to pay for conservation.
Waiting lists are long, but your cruise line or tour operator will usually arrange all the paperwork for you.
The gorillas – their numbers in the high hundreds and rising, thanks to conservation – are found in the northwest of the country in the Volcanoes National Park.
Standing more than five feet tall and weighing up to 200kg, they live in large family groups, each presided over by a huge 'silverback' male.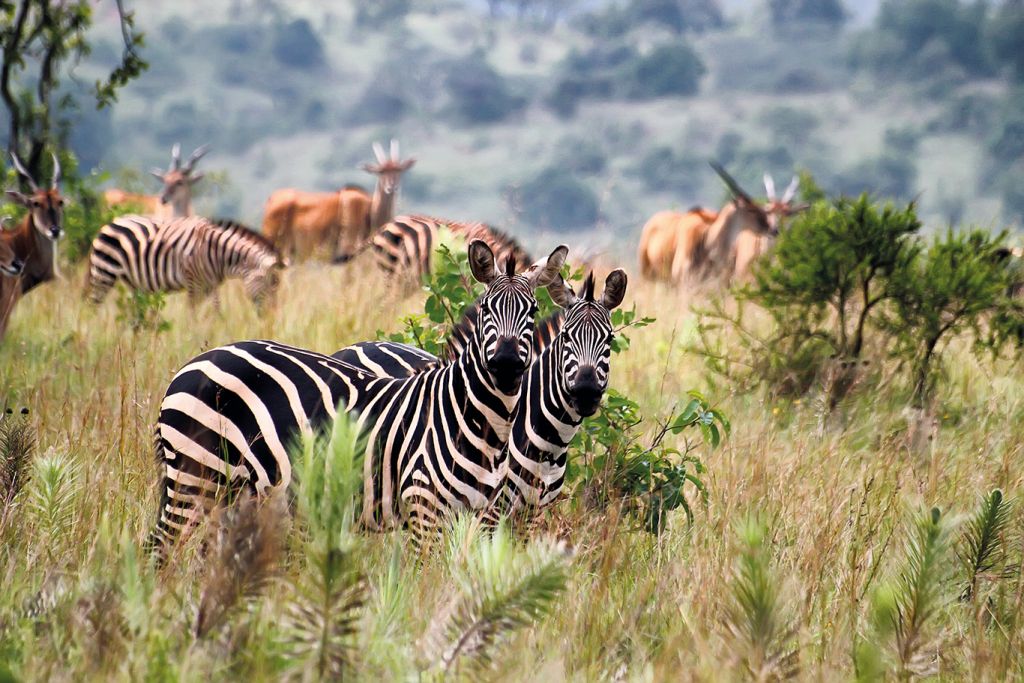 With no predators, and a vegetarian diet that's easily to hand, they have little need of their immense strength, so they spend much of their day lazing and grooming each other on the forest floor.
They are used to tourists and will pay you scant attention as you watch them from a distance of about 20ft (a limit imposed purely for the gorillas' protection, as they have no immunity to human ailments such as colds and flu).
These are the same groups – and, thanks to a 40-year lifespan, perhaps even the same individuals – that primatologist Dian Fossey studied in the 1970s, inspiring the film Gorillas In The Mist, and that David Attenborough met in that extraordinary footage from his 1979 series Life on Earth.
A typical trek includes one hour with the gorillas – sightings are virtually guaranteed – and anything from three to six hours' hiking.
You can do this at any time of year but the going is easier during the dry season (June to August).
You need to be moderately fit, and you will be at significant altitude – up to 3,000 metres – so temperatures may be cool or even chilly.
BIRDS, BEACHES AND THE BIG FIVE
With the price of permits so high, Gorilla-trekking isn't for everyone. But there are many other ways to make your Rwandan holiday truly memorable.
In the Volcanoes National Park, hardcore hikers can ascend Mount Karisimbi, at 4,507m the highest of the Virungas, which is capped with snow in the dry season (allow two days to reach the summit).
In the southwest of the country lies Nyungwe Forest National Park, a tract of virgin rainforest laced with trails (there's even a treetop walkway some 60m above the ground), which is excellent for spotting chimps and exotic birdlife.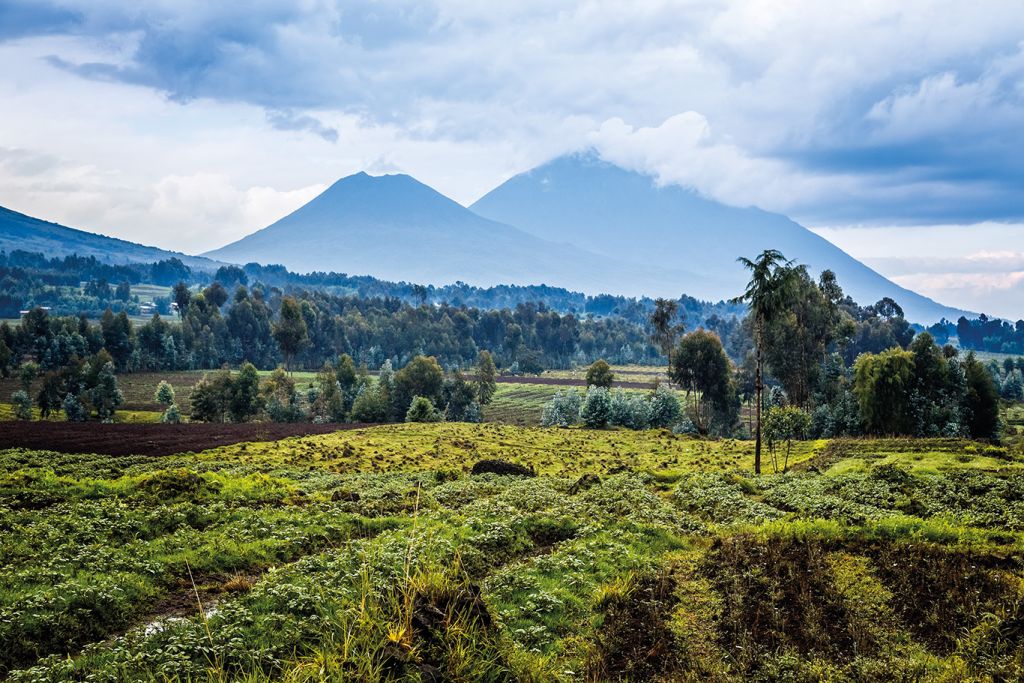 Half-way between the two you'll find Lake Kivu – smallest of the African Great Lakes – with more hiking trails, enticing beaches and crystal-clear waters.
And in the northeast is Akagera National Park, an area of protected savannah and wetland that is home to rhinos, lions, giraffes, elephants and zebras.
CITY LIFE
Like the rest of Rwanda, the capital Kigali is clean, safe and well run.
European colonial influence is still apparent in its winding boulevards (and on the menus of its smarter restaurants) but recent years have seen massive international investment, and skyscrapers now stud the city's sloping terrain.
Among these you'll find international hotels, including a Marriott, as well as more colourful boutique establishments (try Inside Afrika or Heaven).
Elsewhere in the country, Gisenyi is a quiet but pleasant conurbation on the shores of Lake Kivu – just the place to sample a local Primus beer at a beach bar, or to enjoy fresh fish at a lakeside table (try the Palm Beach Hotel).
Further north, Musanze (aka Ruhengeri) will be your base for exploring the wonders of the Volcanoes National Park.