Search for your ideal Cruise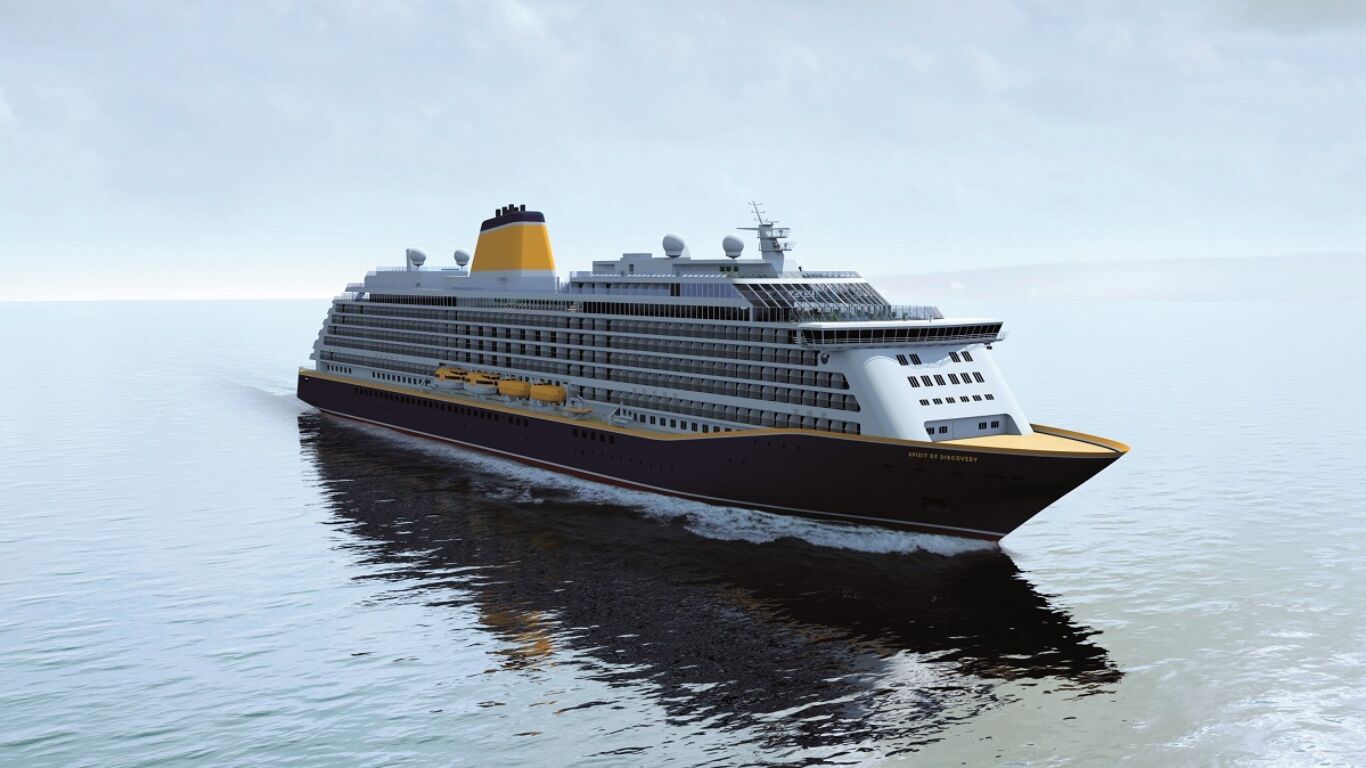 Saga Cruises reveals first glimpse inside Spirit of Discovery
Saga Cruises has released new artist's impressions of Spirit of Discovery, its first bespoke-built vessel launching in Summer 2019 from the UK. The luxury, boutique small ship will carry fewer than 1,000 passengers and will feature design cues from London's finest hotels and restaurants, redefining standards in British cruising. Saga Cruises has been working with
Saga Cruises has released new artist's impressions of Spirit of Discovery, its first bespoke-built vessel launching in Summer 2019 from the UK.
The luxury, boutique small ship will carry fewer than 1,000 passengers and will feature design cues from London's finest hotels and restaurants, redefining standards in British cruising.
Saga Cruises has been working with an expert team of Executive Chefs who are committed to creating unique fine-dining experiences across all five restaurants on board, with many signature dishes inspired by, and using produce from, the destinations on each voyage. Three features have been revealed for the first time this week, with additional information about the main dining room also announced.
The Outside Lido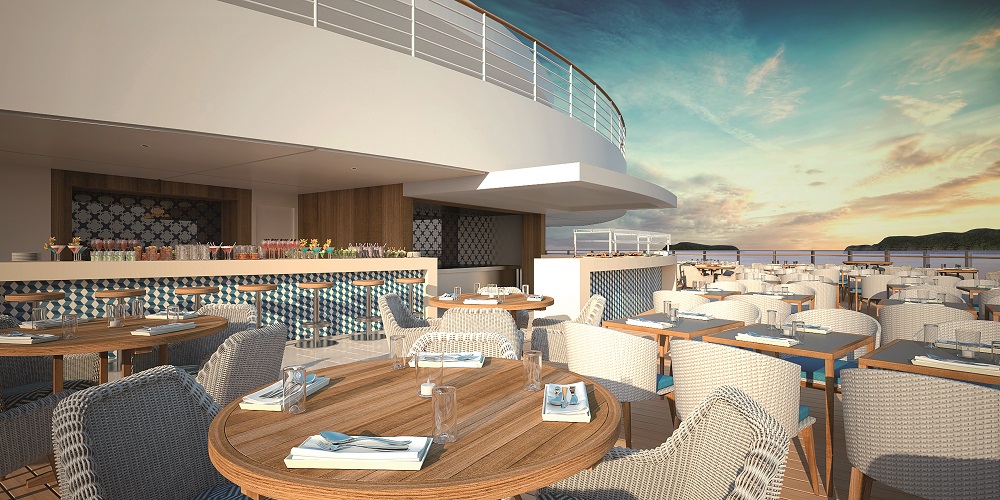 The Lido has a luxurious, outside seating area allowing passengers to enjoy al fresco dining and breathtaking views throughout their trip. The Outside Lido will also play host to a range of entertainment and events.
The Main Dining Room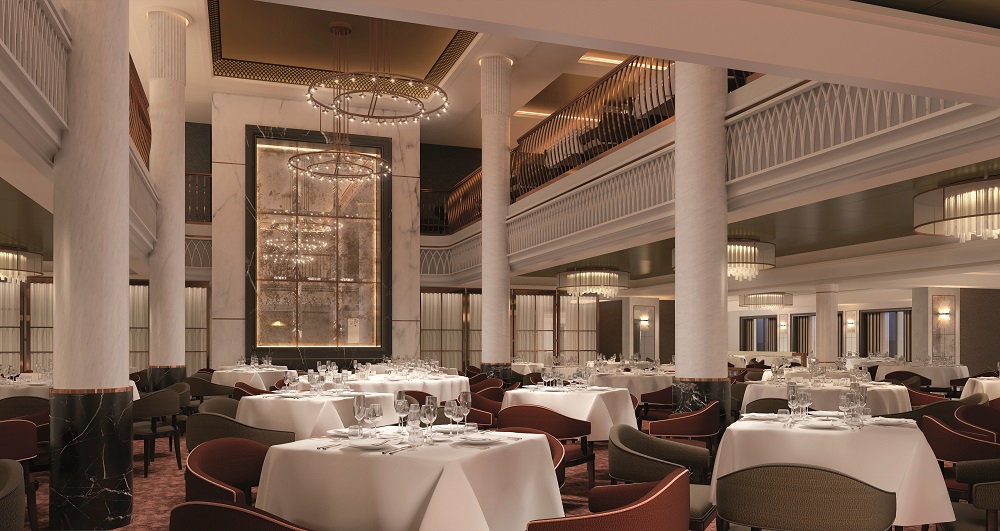 The main dining room has an elegant and timeless design with a double-height ballroom-style ceiling adding impact. Taking inspiration from London's top hotels, passengers can expect British-influenced and fine-dining cuisine, with menus using local produce when the ship is in port.
The Asian Restaurant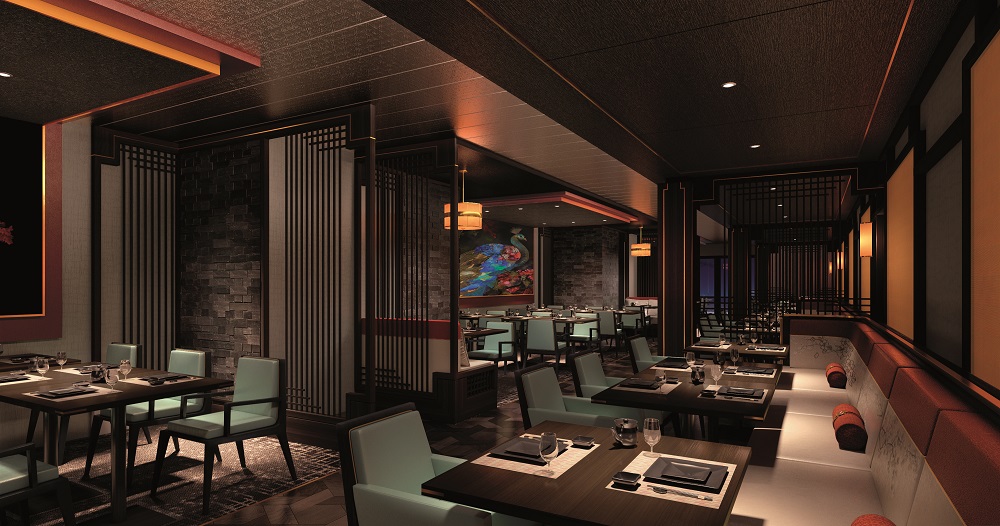 Passengers aboard the 'Spirit of Discovery' will be able to indulge in authentic Eastern cuisine in a vibrant, modern Asian speciality restaurant at no extra cost. A host of complimentary house wines from the ship's cellar will be available to passengers at no extra cost.
The Living Room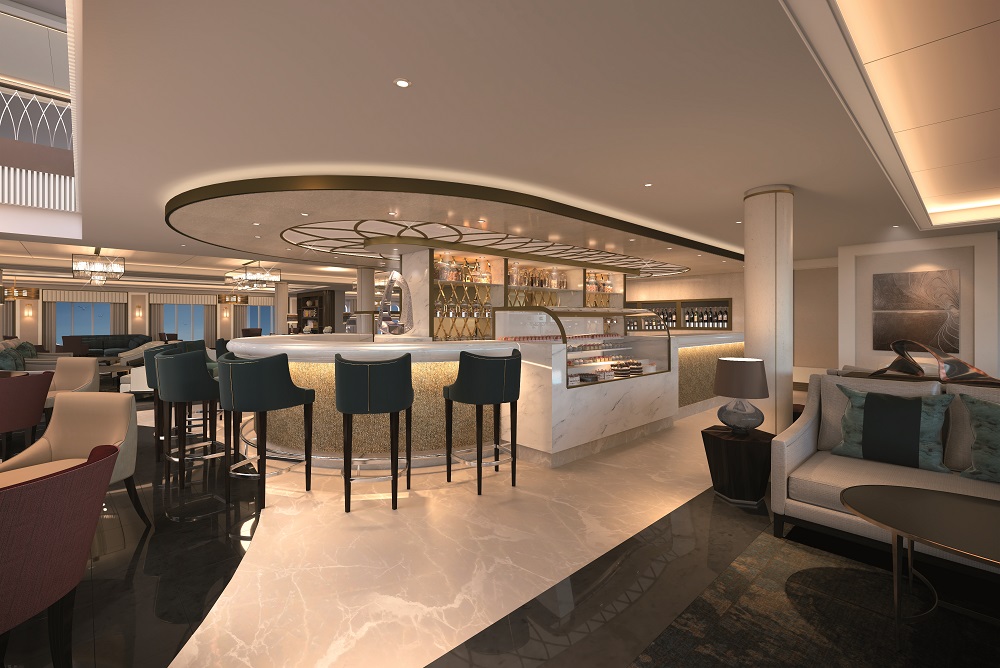 With a contemporary design, the Living Room will be the main hub of the ship, with mixed seating areas allowing passengers to meet and relax in comfort. Refreshments will be available throughout the day, including coffee, afternoon tea or pre and post-dinner drinks.
New build director David Pickett says, "We're really pleased to reveal these artist impressions of our new ship. We've spent a huge amount of time reviewing and taking inspiration from the best in contemporary British architecture and design. These images show that we are raising the bar to deliver a luxury cruise experience that won't disappoint."
The first cruises go on sale this September. To make an Advance Registration of £90*, Call FREE on 0800 015 4310. Advance registered customers will also receive an exclusive 5% discount off the price of their cruise.
*The £90 advance registration deposit is fully refundable