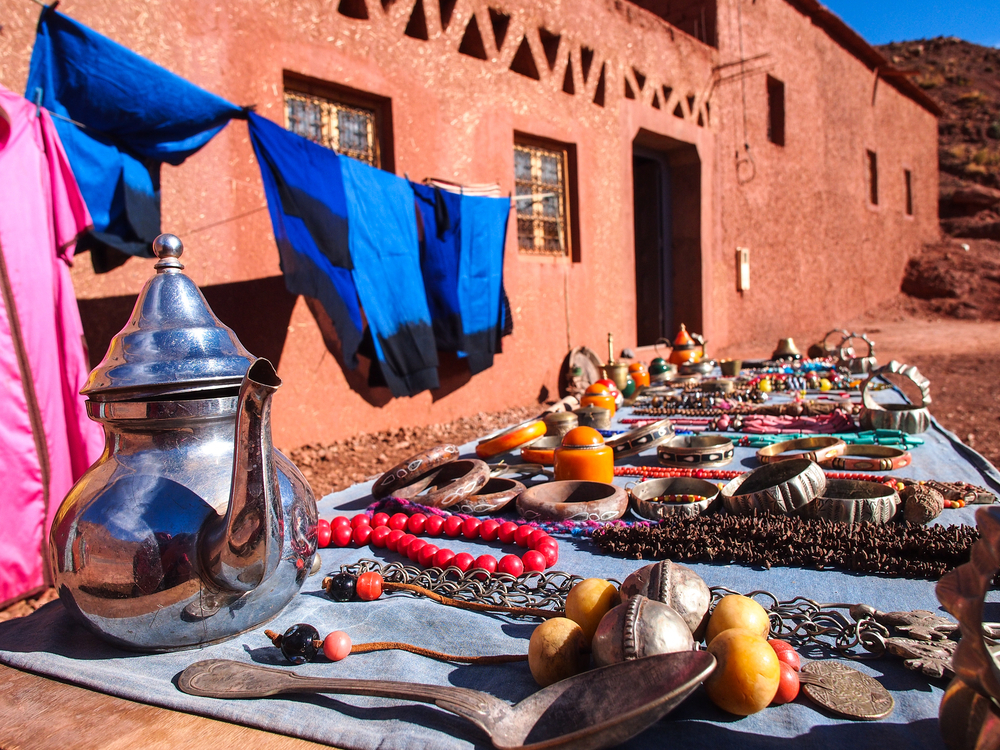 Saga, The Canaries & Moorish Morocco
Saga Pearl II is one of Britain's most popular ships, and her classy array of amenities really come into their own on longer voyages. Like this one to the Canaries and Morocco, with plenty of wonderful sea time, in April, 2015. Sailing from Southampton, the first port of call is beautiful Funchal in Madeira. The
Saga Pearl II is one of Britain's most popular ships, and her classy array of amenities really come into their own on longer voyages. Like this one to the Canaries and Morocco, with plenty of wonderful sea time, in April, 2015.
Sailing from Southampton, the first port of call is beautiful Funchal in Madeira. The island is famous for the varied and luxuriant scenery, from mountain slopes covered with vines to picturesque villages and a profusion of wild flowers.
Many tourists try the exciting experience of sliding at high speed on narrow, winding streets down to Funchal on the two-seater wicker sledges gliding on wooden runners. They are pushed and steered by two men traditionally dressed in white cotton clothes and a straw hat, using their rubber-soled boots as brakes. Adventurous, yet safe, this ride down from Monte is the perfect contrast to the modern cable car going up.
Following Madeira, Saga Pearl II heads for the Canaries and four superbly contrasting ports of call, from Santa Cruz on 'the beautiful isle' of La Palma; San Sebastian on the rugged, cone-shaped island of La Gomera; and Santa Cruz on the mountainous main isle of Tenerife; to the volcanic scenery of Arrecife on Lanzarote. It is an in-depth and up-close look at this amazing island range.
Next stop will be Agadir on the Morrocan coast. The city itself was largely destroyed by an earthquake in the 1960s so today it is filled with broad, palm-lined avenues edged by cafés and blossoming parks. The city is still a real mixture of old and new, though, as you wander past the modern restaurants and shops and encounter colourful bazaars, spice-scented souks (above) and lofty minarets. From Agadir, it is also possible to visit the ancient city of Taroudant, with its 16th century rampart walls (below).
On the return journey, the ship calls in at vibrant Lisbon, where the Portuguese capital is a true treat for cruise visitors. Set on the famous Seven Hills surrounding the River Tagus, it is strewn with majestic architecture, old wooden trams, historic Moorish features and more than 20 centuries of history.
For your mobile home for this two-week maritime adventure, the ship itself offers a range of dining options, while you can also treat yourself to a massage or sauna, a few lengths in the indoor pool, soak up the sun on the ample open deck space and then enjoy a drink in the small and intimate Sundowner bar.
The 14-night Canaries and Moorish Morocco cruise departs from Southampton on April 4, 2015, and calls at Funchal, La Palma, La Gomera, Tenerife, Lanzarote, Agadir and Lisbon before returning to Southampton. It costs from £1,784 per person.