Search for your ideal Cruise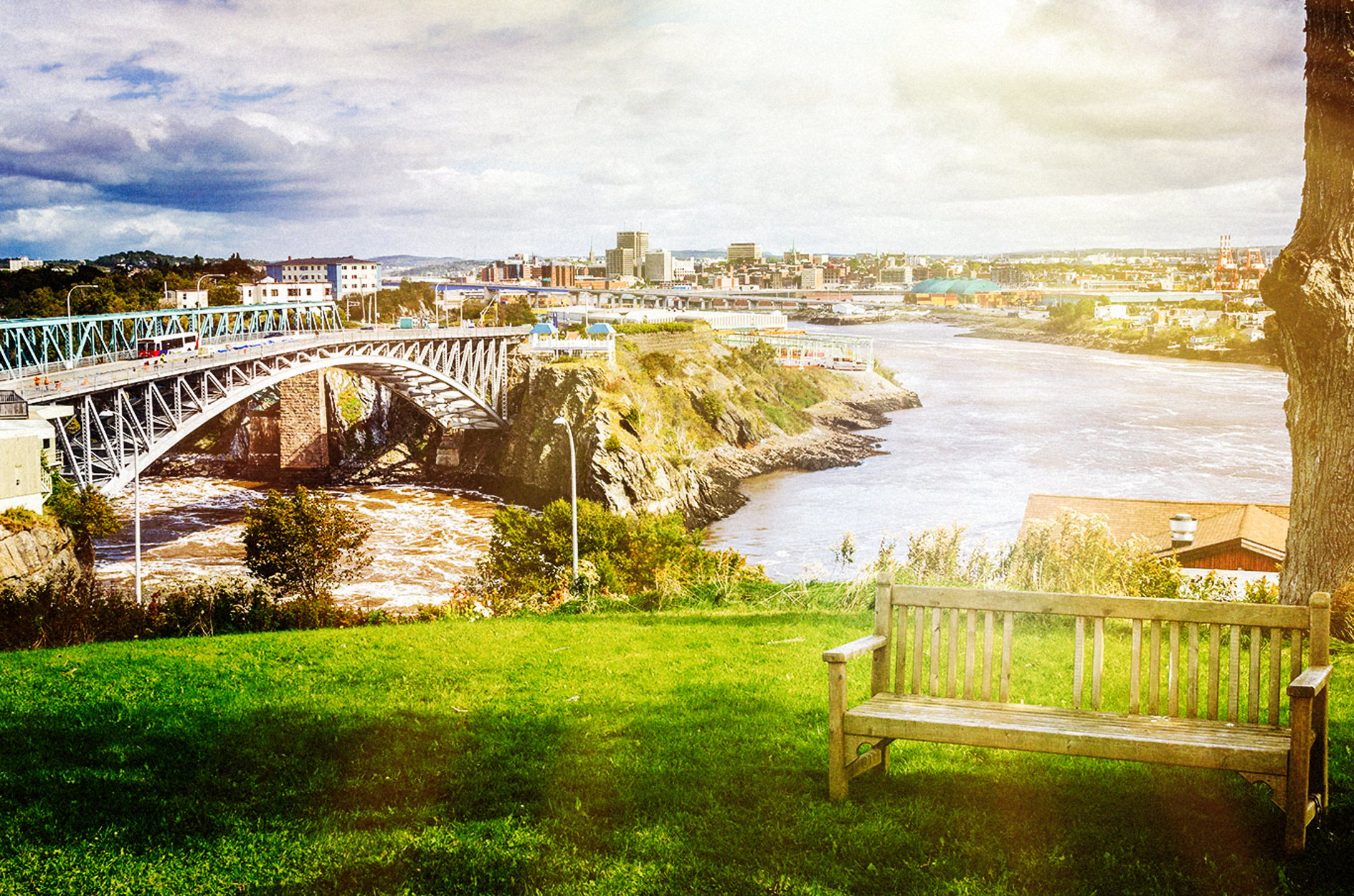 Saint John, New Brunswick: 1 Day, 3 Ways
The capital of New Brunswick in the Canadian Maritimes, this delightful city offers everything from white-water adventures to tranquil gardens
The only city on the spectacular Bay of Fundy, Saint John is a highlight of any cruise along North America's Atlantic seaboard. This being Canada, you can expect a rich mix of natural wonders and historic attractions. If you love to get your feet (and the rest of you) wet, there are aquatic adventures from mild to wild, while hikers, ornithologists and whale-watchers will be in heaven.
Museums commemorate the region's colonial past and long seafaring heritage, while in modern times the forward-looking local government has invested in public art. There is so much to see and do here, but just one word of warning: the local tides are extreme, so pick up a timetable and, if you're on the water, take extra care. Here's our guide to how to spend one day in Saint John, New Brunswick.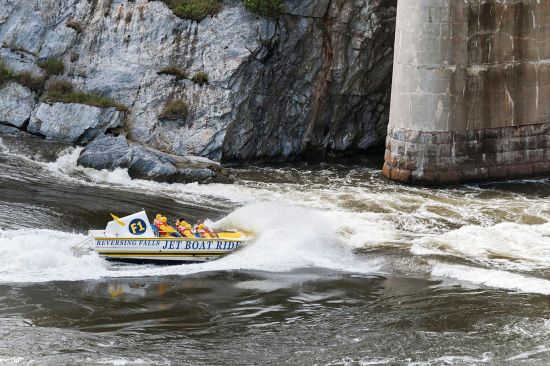 First Time
9am
Climb aboard the Big Pink Sightseeing double-decker. Not only is it a quick and easy way to take in the local sights, but ticket purchases help to support breast cancer research. Hop off at Skywalk Saint John near the bridge on Highway 100, then dare to venture out on the rooftop observation platform. Time it right and you'll see the Reversing Falls Rapids as the incoming tide crashes into the outflowing St John River, forcing it to change direction. If you're feeling really brave, you can take a boat ride and experience this force of nature for yourself.
11am
Return to the city centre by bus (or walk the signposted route – it's a couple of miles and not too taxing). Then take a self-guided walking tour of the International Sculpture Trail, where you'll discover works by international artists who've been invited to carve New Brunswick granite into works of public art (tourismnewbrunswick.ca).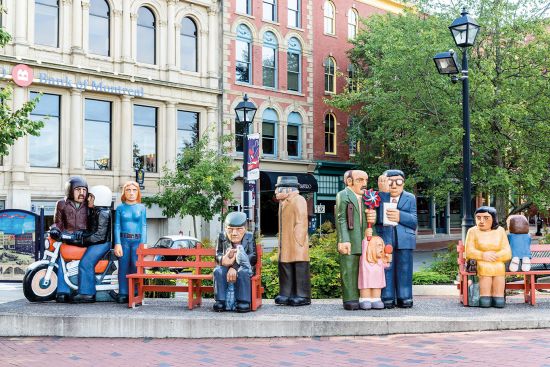 12.30pm
A full block in length, the historic Saint John City Market (sjcitymarket.ca) stretches downhill from Charlotte Street to Germain Street in the city centre. Browse the many food, craft and gallery stalls, sampling the seafood that Saint John is famous for, plus a little edible seaweed or maybe a beaver tail or two (don't worry, it's just a pastry!).
2.30pm
Uncork Saint John is a guided pub crawl that lets you sample produce from the city's 33 breweries, 18 wineries, three distilleries and six cideries, while also strolling through the elegant Uptown district. You'll make around five stops during the two-and-a-half-hour walking tour, with plenty of opportunities to taste the local delicacies, too.
6pm
Still peckish? Stroll along Market Slip and enjoy dinner at an international-class eatery such as Grannan's Seafood Restaurant or the York Bistro.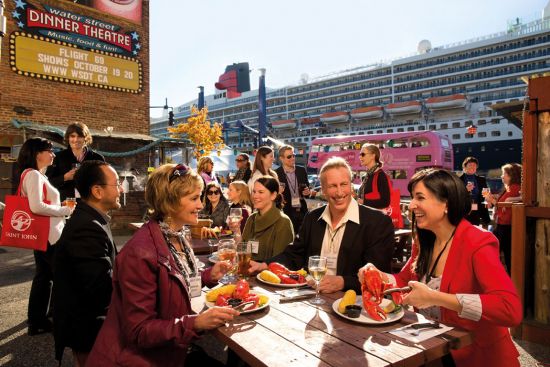 Been There? Go Here!
An hour's drive south of Saint John, St Andrews is postcard-pretty and packed with adventure potential.
10am
Whale-watching in Passamaquoddy Bay is a must (jollybreeze.com), and you can do it by tall ship, motor cruiser or Zodiac inflatable (you've got to be intrepid to enjoy being bounced around in the latter, but you get a snug survival suit to keep out the elements).
Your trip from St Andrews' pretty harbour will take you past scenic lighthouses, herring weirs and aquaculture sites on the way to the whales' playground. Knowledgeable marine biologists provide commentary and, while sightings can never be guaranteed, the success rate hovers around 95 per cent.
Depending on the time of year, you can see humpback, finback, minke and rare North Atlantic right whales, not to mention seals, dolphins and porpoises. And if you're a bird enthusiast, you can look forward to spotting puffins, guillemots and even bald eagles.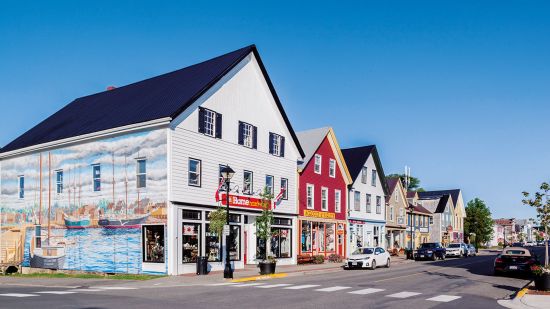 1pm
St Andrews is a treasure trove of seaside scenery, rich marine life and elegant Georgian architecture – you'll feel like you've stepped back in time as you stroll through its charming streets. The waterside offers cafes, restaurants and shops, but for a change of scene make your way to Kingsbrae Garden – rated among the top 10 horticultural attractions in Canada – and enjoy lunch at the award-winning Garden Café, while cute alpacas munch contentedly on the lawns outside.
3pm
An hour's drive north of Saint John, you'll find the St Martins Sea Caves (redrockadventure.ca). Sea kayaking is the way to explore them, and beginners are welcome on the trips run by Red Rock Adventure. Paddling past colourful fishing boats and under the charming covered 'kissing bridges' of the Irish River, you'll head into the bay. After checking out the famous caves (spotting seals and porpoises along the way), you'll stop on the beach for a smoked-salmon snack below the sheer red rock of ancient cliffs.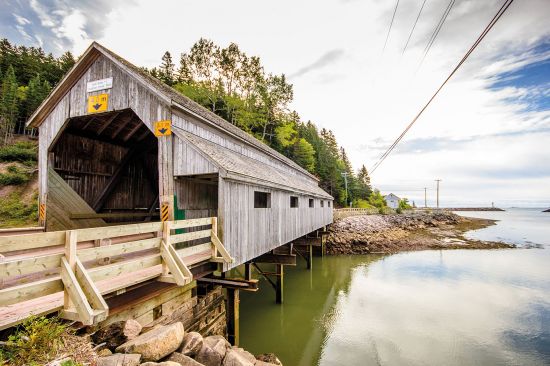 Family Fun
From nature trails to interactive museums, Saint John has something for everyone – come rain or shine.
10am
Located on a 600-acre site just minutes from the city and including seven miles of rugged coastline, Irving Nature Park is an oasis of forest and marsh, beaches and trails. Created to protect this fragile environment, it also allows the public to visit and learn about the six different eco-systems that exist here. There are eight walking trails of varying lengths, as well as a salt-marsh boardwalk (ideal for birdwatching), a seal observation deck, picnic areas and a Children's Forest with a playground and hedge mazes.
1pm
If the weather closes in, the New Brunswick Museum (nbm-mnb.ca) is the place to be. Interpreters are on hand to bring the exhibits to life, telling stories of the region's maritime past and rich cultural history. In the interactive Museum Discovery Gallery, older children can touch objects, solve puzzles or create crafts, while little ones saddle up in a reproduction rocking horse, and grandparents jive around a 1950s juke box. And don't miss the Shipbuilding Gallery, where you can learn about the golden age of sail and try your hand at nautical knot-tying.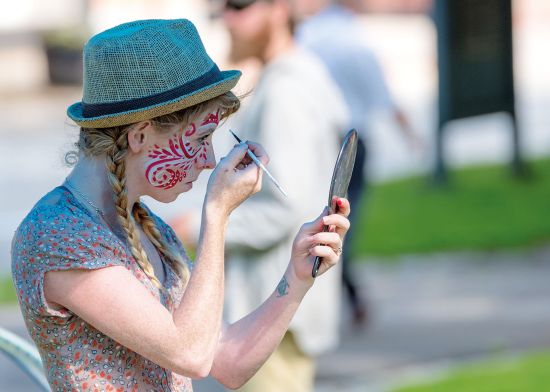 3pm
When you're ready to get out and about, head for Stonehammer UNESCO Geopark. Dedicated to geology and adventure, this occupies a number of sites just outside Saint Johns. Older children can fly through the air on a zipline above the Reversing Rapids, and those with a head for heights can climb 500 million-year-old volcanic cliffs at Inside Out Nature Centre in Rockwood Park (equipment and instructions are provided). While you're at Rockwood, grab a late lunch at Lily's Lakeside Casual Dining – a lovely place to eat alfresco when the weather allows.
For a more leisurely outing, grab the family and take an eco-tour with Zelda's River Adventures (zeldasriveradventures.ca), meandering the tidal waters of the Kennebecasis River on board a pontoon boat. Fish, swim or simply sit back and marvel at the beauty of the surrounding wetlands and wildlife.