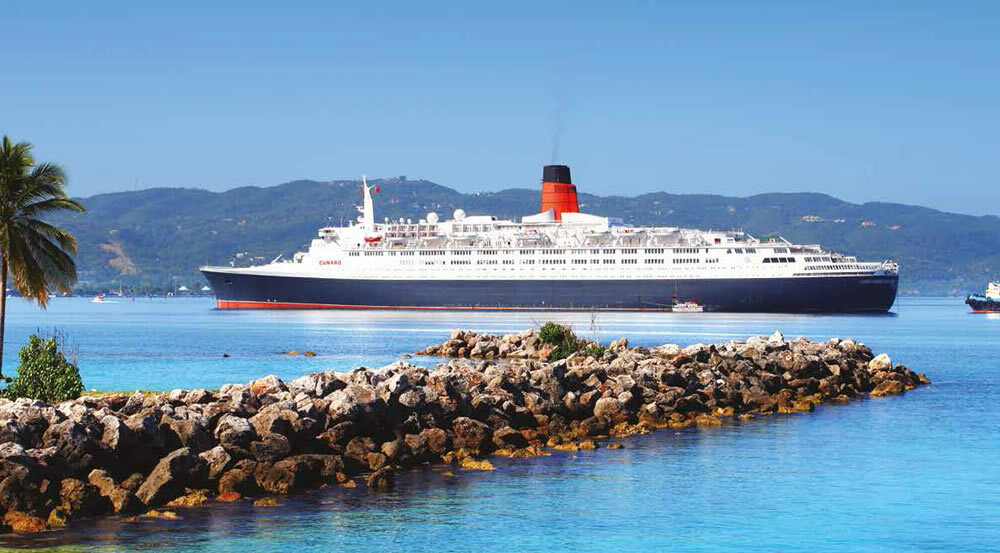 Salacious secrets of a special world cruise aboard Queen Elizabeth 2
For the favoured few, a world cruise can become a habit as addictive as Class A drugs. For most of us, it's a once-in-a-lifetime dream that might – just might – be within reach after winning the Lottery, or reaching retirement. A change in pension legislation this year actually makes it a more manageable prospect.
For the favoured few, a world cruise can become a habit as addictive as Class A drugs. For most of us, it's a once-in-a-lifetime dream that might – just might – be within reach after winning the Lottery, or reaching retirement.
A change in pension legislation this year actually makes it a more manageable prospect. Forget purchasing a miserably mean annuity; if there's enough in the pot, you could grab it now and splash out on a three-month voyage in decadent luxury. Contributing Editor Gary Buchanan was lucky enough to embark on a world cruise a few years ago – and he's still some way short of drawing his pension!
There are many hackneyed clichés in travel, but for once the phrase 'trip of a lifetime' really does merit its existence. The start of the year is synonymous with chilly days, endless nights and bouts of 'flu; but for some it means a journey that starts in Southampton where a handful of ships flee plunging thermometers and embark on a voyage unlike any other. Few words kindle traveller's imagination more than "world cruising"; few experiences are filled with as much rapture as a pan-global voyage, and from January the world could be your oyster as you become suspended somewhere continuously warm for up to four months.
As the 20th century drew to a close I was fortunate enough to embark on the 'Great Tides of Civilisation' circumnavigation aboard Cunard's venerable QE2. Chasing the sun, the frosty Hampshire port was replaced with a litany of destinations that included Montego Bay, Acapulco, Honolulu, Tahiti, Auckland, Sydney, Hong Kong, Bangkok, Bombay, Cochin and Dubai.
For many travellers, cruising is not so much a means of going somewhere, merely a roundabout way of getting back. Nowhere could this be more pertinent than on a world cruise, and nowhere do people have a view of life that's more at sea.
In his book 'Ninety-Two Days' – a 1934 account of a journey to South America – Evelyn Waugh wrote, "Most of my information came casually from conversation in the hotel bar; indeed so much of one's help comes in that way that I wonder how teetotallers ever get about at all."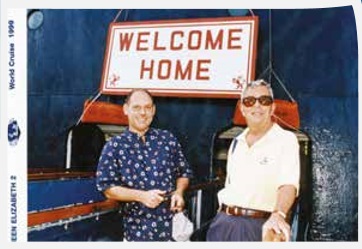 During my own 104-day voyage I gleaned a wealth of information from my fellow shipmates as Martinis, shaken by the ship's gentle motion, left them ever more loquacious, the conversation stirred by acerbic observations on fellow passengers.
What could possibly motivate the lady from Texas to curtsey in front of the The Queen's portrait every night? Did the gingham-clad habitué of the Queen's Room really see herself as Sunset Boulevard's Norma Desmond when she adorned her long tresses with garnish more suitable for highballs than haute couture? Was the angry man at the Crystal Bar so unloved that he couldn't find a nice word to say about anyone? These were just a few of the topics discussed nightly by my cruising comrades during happy hour in the Chart Room Bar.
Had I embarked on a voyage with a ship of fools or was this legendary liner a repository for the eccentric and downright bizarre? Had some higher power brought together the flotsam and jetsam of God's waiting room, or had they been hived off for the winter after a whipround by uncaring relatives?
With a passenger complement running at two-thirds capacity there was plenty room in QE2's lifeboats for an unlimited supply of vintage port and petit fours, but I wasn't planning my escape. After all, I was revelling in my favourite occupation of people watching and there was myriad material on offer to keep me and my fellow observers amused for yardarms of cocktail hours.
If Evelyn Waugh was concerned about how teetotallers got their information he would not have been troubled on board this noble Cunarder. Prim Miss Prothero wouldn't consider ordering her lunchtime oxtail soup until she had quaffed a couple of glasses of fine Champagne in the elegant Queen's Grill Lounge. A lurid cocktail of the day became the appropriate accompaniment to the midday jazz sessions in the Golden Lion pub, and night owls couldn't face the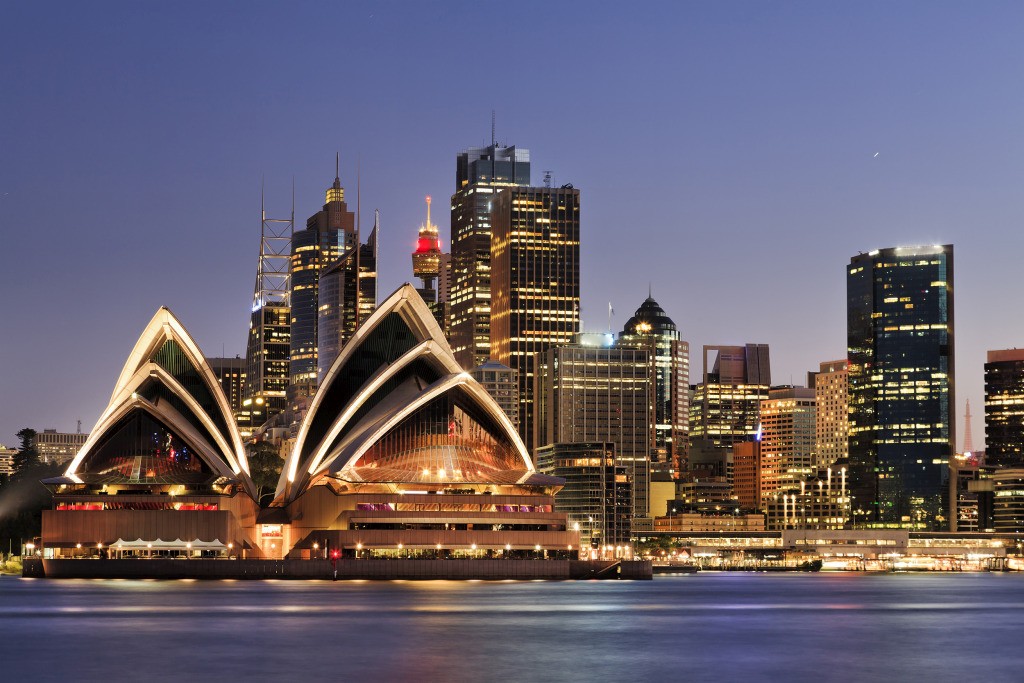 day without a Bloody Mary concocted with enough spice to jump-start their mortal coils into life in the Crystal Bar. An endless round of cocktail parties hosted by such luminaries as the Captain, Hotel Manager, Cruise Director, Chief Engineer and ship's Doctor were held at regular intervals in their quarters. For some, invitations to these social gatherings assumed Holy Grail status, for others they were an unnecessary distraction from their imbibing rituals at a preferred bar stool.
Dutch courage was overflowing on many a night when the most unlikely candidates signed up for Karaoke. The curious man who embarked in Singapore and who sat by the pool playing solitaire by day suddenly found fame, if not fortune, when he gave a rendition of Elvis Presley's Suspicious Minds. His performance brought the audience to their feet, but the next chanteuse reduced the assembled throng to uncontrollable mirth. Mary, a veteran of 11 world cruises, enjoyed assisting the social staff to stuff envelopes with cocktail party invitations; but her vocal talents didn't even merit a second-class stamp. Her choice of Madonna's Like a Virgin was not only off-key, it was off-beat, and awfully funny.
I would have thought that there would have been more than a few romances during a world cruise, but try as I might, I don't believe I saw one poule de luxe – that delicious French term for a ludicrously expensive trollop. However some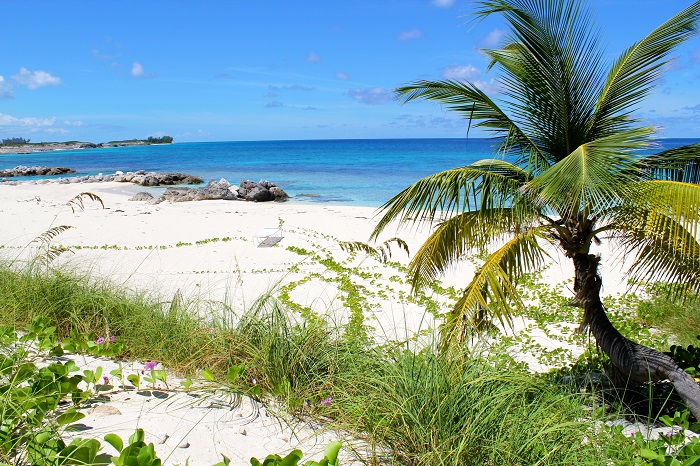 who were obviously nipped, tucked and lipo-sucked did a pretty good impersonation without knowing it, especially after that most sacrosanct event – the World Cruise Society Ball.
If ever there was a venue to feed my folkscoping habit, the Yacht Club was unsurpassed. On several nights dapper blades engaged in small talk with elegant blondes old enough to be their grandmothers. At the bar, detachments of gentlemen travelling alone increased in size as any pretence of machismo was abandoned. Shrill screams in polyglot tongues pierced the air as Abba's Dancing Queen echoed around this stylish room that was transformed into a floating Babel.
On another night I headed back to my cabin through the Casino. Here the Baccarat table was just closing as its most loyal supporter – who had gambled every night since New York – proffered a generous tip in recognition of his good fortune. At the Blackjack table a gentleman of indeterminate age and colour (he had boarded in Miami and had spent each sun-kissed minute since soaking up every wavelength of solar radiation with the result that he glowed like a radioactive isotope) was being ignored by Lady Luck.
In a moment of seaborne bravado I joined two renegades from the Yacht Club and we made the fateful decision to master the intricacies of the game. What ensued was highly amusing for dealer and observer alike; the unskilled tactics were too much for the experienced player, but the Casino Manager was delighted to take our contributions and the table stayed open for another record-breaking hour.
During the first few days of a world cruise, newcomers spend an inordinate amount of time getting acquainted with their new home. They are difficult to miss, blank expressions one and all,
deck-plan in hand, like apparitions on a different orbit. Some elderly souls were still clutching their dog-eared aide-memoires as the ship crossed the Bay of Biscay shortly before journey's end.
But for the legions of regular world cruisers the assured surroundings were their portal to a voyage where time is unmeasured and immoderate.
I relished my remarkable voyage even if my trouser waistband mysteriously shrank in the heady salt air and my liver began to plead for a recess. The sensual rapture of sheer slowness freed my psyche as an abundance of images weaved together into an unforgettable tapestry.
Perfidious as it may seem, I had discovered that the ultimate success of a world cruise turns on one's fellow travellers rather than the variety or beauty of the ports of call. Whilst characters abound and the idiosyncrasies of the few intrigue the many, the majority of my confreres in this floating behemoth so removed from reality, were self-assured without being stuffy, self-indulgent without being showy. Many veterans of the ultimate global circuit go as far as regarding the crew as an extended family.
But for one and all, the sign slung above the gangway into the ship's mighty hull encapsulated the zeitgeist of world cruising, it simply said: 'Welcome Home'