Search for your ideal Cruise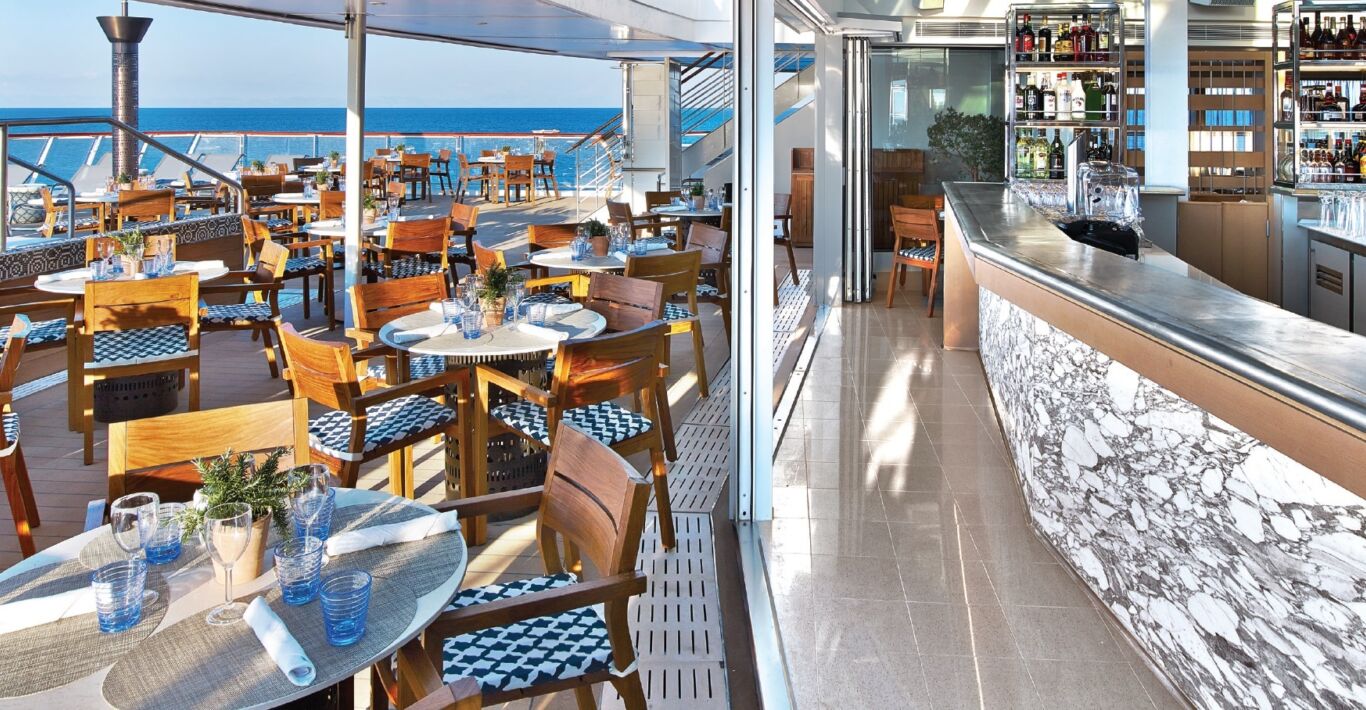 Scandi chic and Caribbean sunshine on Viking Star
Scandi chic and Caribbean sunshine? Viking Ocean's new itineraries are a marriage made in heaven. When it comes to packing for a holiday, we all end up forgetting something important at one time or another. Even I, with all my travelling experience, have been known to smack my forehead in the airport taxi as I realise
Scandi chic and Caribbean sunshine? Viking Ocean's new itineraries are a marriage made in heaven.
When it comes to packing for a holiday, we all end up forgetting something important at one time or another. Even I, with all my travelling experience, have been known to smack my forehead in the airport taxi as I realise that my phone charger or sun cream is still on the kitchen table at home.
Discover your mistake soon enough, and it can be rectified before boarding the plane, although at the risk of terminal damage to the credit card account. But if the error doesn't come to light until you're on the ship – I'm thinking of the missing cufflinks for my dress shirt on formal night, and the complete absence of any shorts for a cruise along the Mexican Riviera – then the cost of buying something on board is going to be even more painful.
I was feeling quietly pleased with myself as I unpacked my luggage shortly after boarding Viking Star in San Juan, Puerto Rico. All the essentials were there, and soon found their way into the wardrobes and drawers of my roomy suite.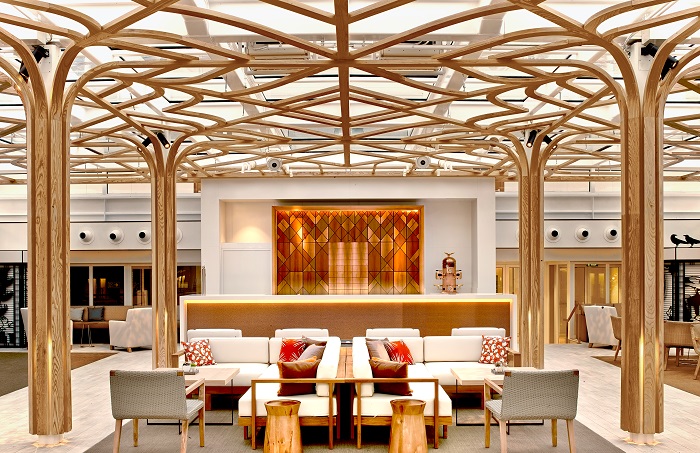 It was almost a week later before the smug smile was wiped off my face, vanishing almost as quickly as the rainbows that appeared when the
"liquid sunshine" of the Caribbean made its brief daily appearance.
Fresh from a substantial room-service cooked breakfast, I was leaning over the balcony rail, watching as Captain Anders Steen manoeuvred us into the port of Pointe-à-Pitre, Guadeloupe.
As the cruise director came on the public address to make her usual "Welcome to…" announcement, she explained that although we were in the Lesser Antilles, we were also in France. The local currency was therefore the euro and, unlike almost every other Caribbean island, here the mighty dollar was not king. Guess who had forgotten to bring any euros.
I'm sure I wasn't alone. Most of the American passengers on board had probably never seen a euro and, truth be told, the vendors in the souvenir stalls on the quayside would probably have taken any currency proffered, although change would have been given in notes and coins alien to the US guests.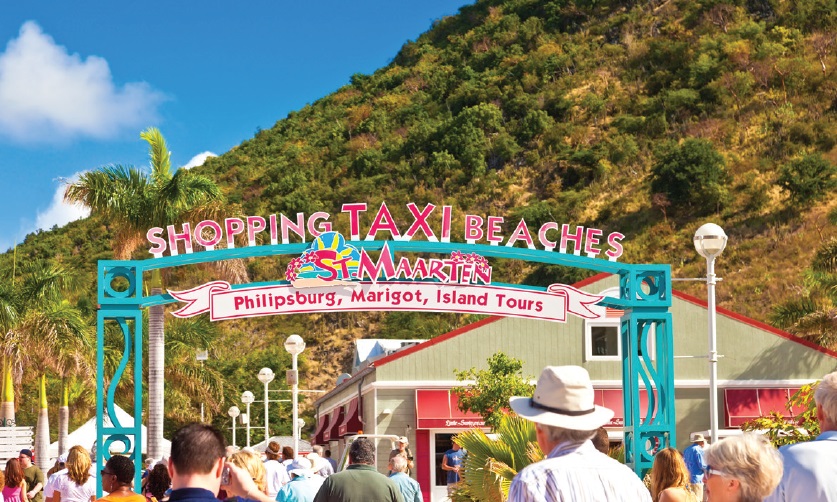 I was keen to venture a little further into the town, particularly to explore the colourful markets. I could look at – but not touch – the displays of exotic fruit and veg, but I was more interested in the spices, piled high in wheelbarrow loads, rather than presented in little glass jars as we're used to seeing them in the supermarkets back home.
Fortunately, there was no shortage of banks along the Rue Achille Rene Boisneuf and the Rue Duplessis, many with names familiar from my visits to mainland France, and each with an ATM eager to accept my card.
Suitably equipped at last with the correct currency, I found my way to the Marché aux Epices, where sweet-talking stallholders – or doudous – dressed in colourful madras-plaid dresses and headscarves plied me with cinnamon, nutmeg and vanilla.
I returned to the ship with enough to set myself up in competition with the Spice Girls. I didn't quite manage to say goodbye without spicing up my wife's life as well, with a pair of earrings made from the Caribbean's own semi-precious larimar – a delicate pale blue stone found only in the Dominican Republic, but sold throughout the islands.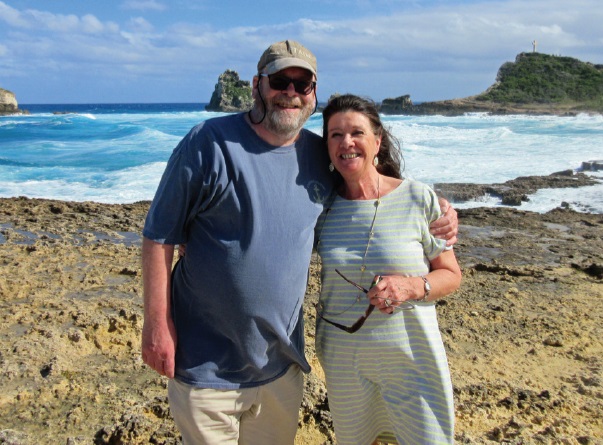 Viking Ocean Cruises plans its shore programmes thoughtfully, with at least one complimentary excursion in each port. And there are afternoon departures for those guests like me who prefer a leisurely lie-in to barging our way to the front of the tour bus, soon after the crack of dawn.
So, following a bite of lunch, and fortified with a free drink from the bar, we were back ashore in the afternoon for a four-hour panoramic tour of what is known as the Butterfly Island (from a fanciful interpretation of its shape rather than an overload of Lepidoptera).
While more energetic passengers had headed for explorations of the western island of Basse-Terre and its Grand Cul-de-Sac Marin nature reserve, we had a gentler but no less fascinating drive through the island of Grande Terre.
A short stop at another market preceded an invigorating walk to the beach at Pointe aux Chateaux – the name comes from the rock formations rather than any ruined castles. Strong winds from the Atlantic sent waves crashing against the rocks while, a few hundred yards away, kite surfers took advantage of the elements while zipping across the calm waters of a lagoon.
Before returning to the ship, we also stopped at the cemetery of Morne-à-l'Eau, its hillside tombs clad with black-and-white chequerboard tiles, and now as famous a French monument as Paris's Père Lachaise.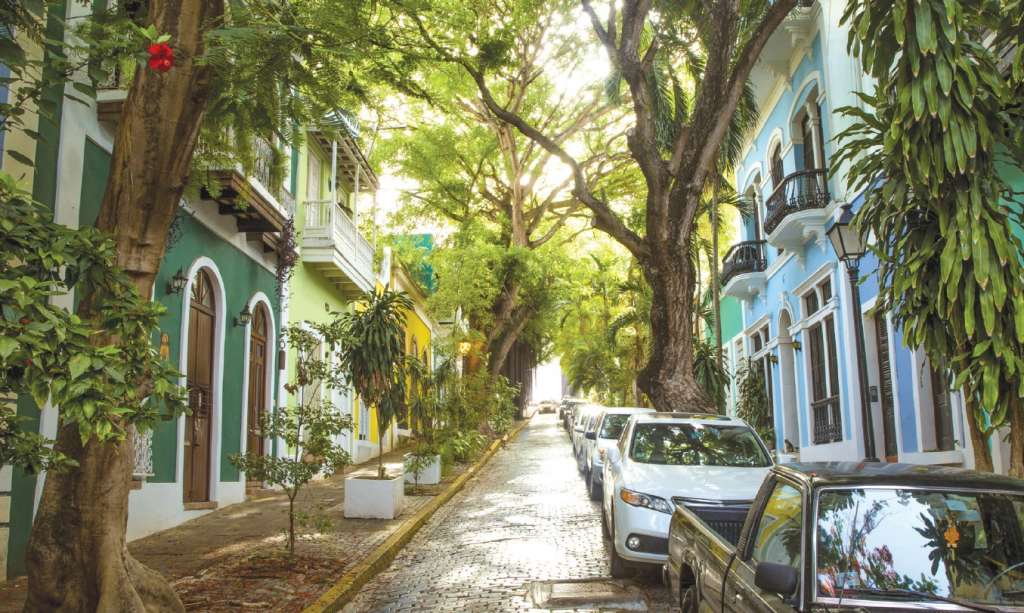 Our day in Guadeloupe had been typical of this 10-night cruise, during which we visited a different port each day (apart from an overnight in San Juan). There were no sea days, but the opportunities for afternoon excursions still allowed plenty of morning rest.
There was a three-hour drive round Tortola, with a break for drinks in Pusser's Bar at Frenchman's Cay, and a drive to Nelson's Harbour on Antigua, with another stop for rum punch. On St Lucia the panoramic drive included a stop at a verdant hillside garden (and more fruit punch), while we chose to make our own way round Bridgetown, Barbados – opting this time for Banks's beer.
On St Kitts the complimentary excursion was a brief drive to a plantation house; in Philipsburg, St Maarten, we took the water taxi into town and relaxed on the beach, while on our last full day of the cruise, we ventured no further than the shops of the St Thomas's Havensight cruise terminal, rather than brave the duty-free hell of downtown Charlotte Amalie.
Evenings consisted of cocktails in the surprisingly empty Explorer's Lounge before dinner – for which we flitted between the open-seating main restaurant and the buffet World Café, with its excellent seafood selection. There's no cover charge for Viking's speciality restaurants, and both Manfredi's Italian and the five-course Xiang tasting menu in the Chef's Table were exceptional.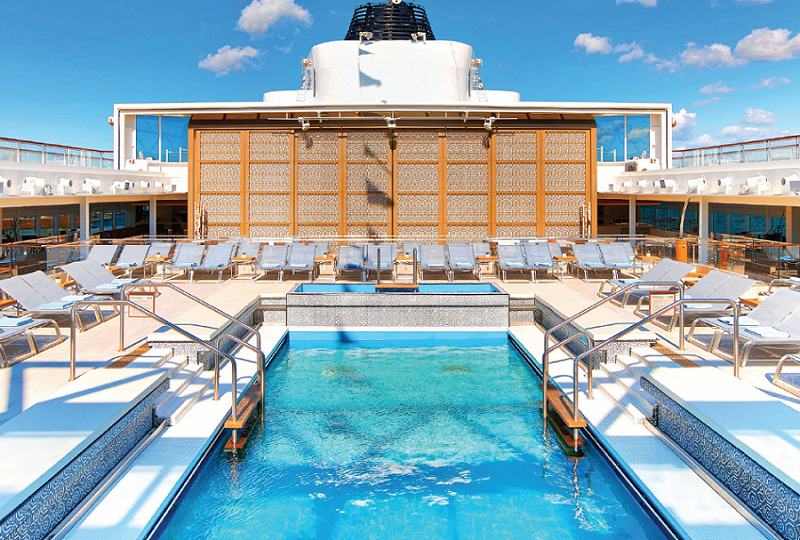 The Viking Bar in the atrium was a more popular gathering place for pre and post-dinner drinks, and music was usually provided, by a string trio, a guitarist or the resident pianist.
I'd seen Viking Star in Europe, where it spent its first two seasons, but it has adapted well to cruising in the more reliable sunshine of the Caribbean.
Nevertheless, those rainbow showers proved yet again the value of the sliding glass roof over the main swimming pool.
Service, entertainment and every other aspect of the ship were well up to expectations. The only surprise was the propensity to push shopping opportunities and discounts during port talks and in the daily programme of events.
I thought Viking was above that, but it seems they may have been tainted during their Caribbean invasion.