Search for your ideal Cruise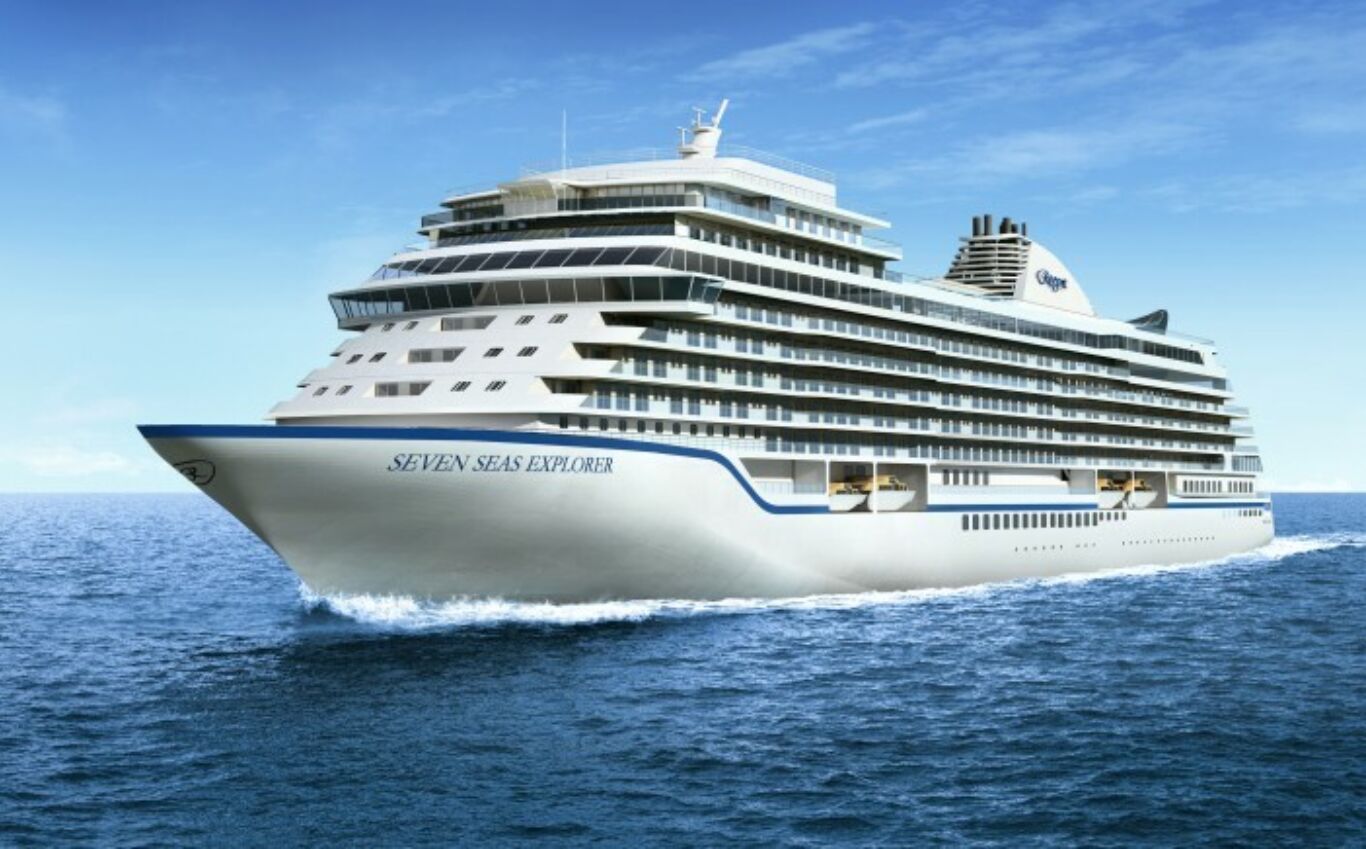 Seven Seas Explorer sails to the UK and Ireland for the first time
The ship to visit regional ports including Southampton, Newcastle, Edinburgh, Belfast, Dublin, Liverpool and more The most luxurious ship ever built, Seven Seas Explorer, will be making her first visit to the UK as she sails into Southampton port this coming Saturday, 3 June 2017. The most inclusive, luxury experience, Regent Seven Seas Cruises is
The ship to visit regional ports including Southampton, Newcastle, Edinburgh, Belfast, Dublin, Liverpool and more
The most luxurious ship ever built, Seven Seas Explorer, will be making her first visit to the UK as she sails into Southampton port this coming Saturday, 3 June 2017. The most inclusive, luxury experience, Regent Seven Seas Cruises is proud to showcase this incredible ship as she tours the UK and Ireland in an 11-night cruise also visiting Newcastle (5 June), Edinburgh (6 June), Belfast (8 June), Holyhead (9 June), Dublin (10 June), Liverpool (11 June), Cork (12 June) and Dartmouth (13 June), completing the cruise by once again sailing into Southampton (14 June).
Seven Seas Explorer will be back to cruise the UK and Ireland with a 10-night cruise from Southampton in September, following a summer season discovering Northern Europe. After sailing British and Irish waters for the second time, the ship will make its way to the Mediterranean before returning to the Caribbean in November.
"We are delighted that this magnificent ship is coming to UK shores, not once but twice this summer," said Graham Sadler, Managing Director Regent Seven Seas Cruises. "Seven Seas Explorer embodies the ultimate level of elegance, for which Regent Seven Seas Cruises is renowned, providing guests with unparalleled luxury and service, as part of the world's most inclusive luxury experience."
Regent Seven Seas Cruises' fares include all-suite accommodations, round-trip air, highly personalised service, exquisite cuisine, fine wines and spirits, unlimited internet access, sightseeing excursions in every port, gratuities, ground transfers and a pre-cruise hotel package for guests staying in concierge-level suites and higher. On these particular UK and Ireland voyages, guests can choose up to 42 free and included shore excursions, as many as their time allows.
The ship revolutionised the luxury holiday market with extravagantly designed lounges and showplaces and an unparalleled collection of suites, including the palatial Regent Suite which includes its own in-suite spa and $150,000 Savoir No. 1 bed. Lavish gourmet restaurants, an infinity pool and the Culinary Arts Kitchen – a hands-on cooking school where guests can expand their culinary skills – also feature on this resplendent vessel.
The spaciously intimate, breathlessly elegant Seven Seas Explorer set a new standard for inclusive luxury when she was christened by H.S.H Princess Charlene of Monaco in July 2016. At 55,254 gross-registered tons and carrying only 750 guests, the all-suite, all-balcony ship boasts one of the highest space ratios and one of the highest crew to guest ratios in the cruise industry.
For more information about Regent Seven Seas Cruises, guests can visit RSSC.com, call 02380 682 280 or contact a professional travel agent.