Search for your ideal Cruise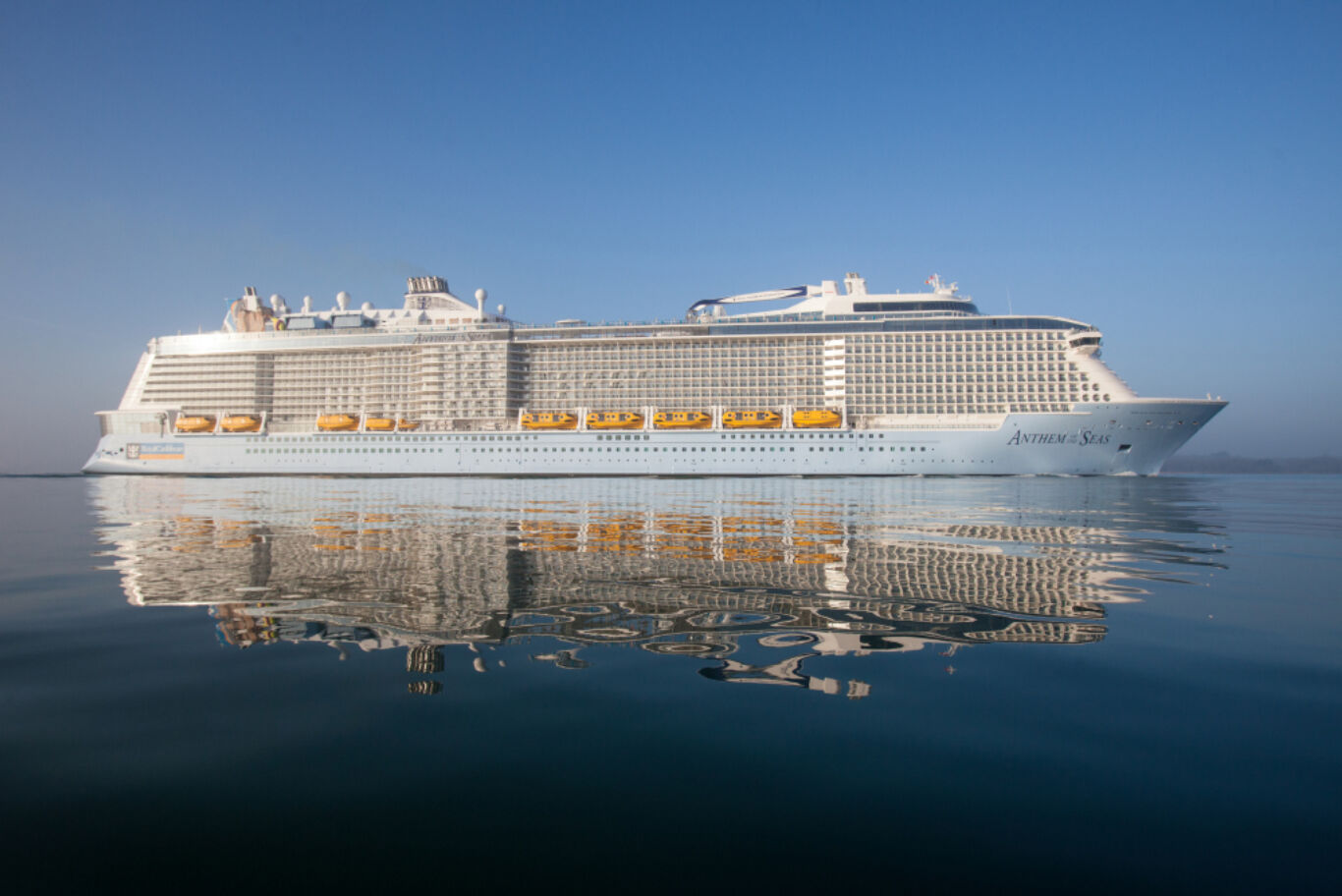 Anthem of the Seas cancels cruise and returns to home port after damage caused by storm
UPDATE: The cruise line has said the ship's current itinerary has been cancelled and the vessel will now return Cape Liberty, New Jersey. A Royal Caribbean statement said: Anthem of the Seas will turn around and sail back to Cape Liberty, New Jersey. This decision was made due to weather forecasted for the next
UPDATE: The cruise line has said the ship's current itinerary has been cancelled and the vessel will now return Cape Liberty, New Jersey.
A Royal Caribbean statement said:
Anthem of the Seas will turn around and sail back to Cape Liberty, New Jersey. This decision was made due to weather forecasted for the next few days that is likely to impact the ship's original itinerary. We are also sensitive to the fact that our guests have already been through an uncomfortable ride. Returning to Cape Liberty minimizes the risks of further bad weather affecting our guests' voyage; we are optimistic that they will have a smooth sail home.
We appreciate the patience and cooperation of our guests. We know it was tough day on Sunday and apologize for their discomfort. We also thank our captain and crew for guiding the ship safely back to better weather.
Royal Caribbean International will provide each guest with full refund of the fare paid for their cruise. We will also provide each guest with a future cruise certificate for 50% of the cruise fare paid.
Safety is our highest priority and ships are designed to withstand even more extreme circumstances than Anthem of the Seas encountered. While the weather was unpleasant, the ship remained seaworthy at all times.
---
Royal Caribbean's Anthem of the Seas has been hit by strong winds and 30 foot (nine metre) waves off the coast of South Carolina, United States of America.
The 4,180-passenger ship left Cape Liberty, New Jersey, on Saturday on a seven-night itinerary scheduled to call at Port Canaveral, Florida; Nassau, Bahamas; and Coco Cay, Bahamas.
On Sunday the ship encountered extreme weather in the form of a hurricane-force storm. Passengers have reported wind speeds of up to 150 miles per hour and waves reaching 30 feet (nine metres).
3:10 PM Eastern time, the calm before the Hurricane.#anthemoftheseas #royalcarribean pic.twitter.com/YI7qXxTv4k

— Jacob Ibrag (@jaybrag) February 8, 2016
High speed internet service on the ship was unaffected and allowed photographs of damage to furniture, crockery, and floral decorations to be shared on social media by passengers. One photograph also shows a collapsed ceiling on the ship.
Deck 14 needs some work… #anthemoftheaeas pic.twitter.com/oBn5Q862qs

— Greg (@flatgreg) February 8, 2016
just a little bit of the damage so far. boat is still rocking. #anthemoftheseas #overthis #150mphwinds #rocktheboat pic.twitter.com/veRMtGzBbE

— Leanna Petrone (@LeannaPetrone) February 8, 2016
#anthemoftheseas pic.twitter.com/kTkd5UeeSj

— Vinnie (@NYR230) February 8, 2016
@DaDaBuh were you here? We are still getting 90mph. Captain has not moved ship for 8 hrs. Reason we're not moving pic.twitter.com/kza9kqmdsA
— Linda Galgano (@linda_galgano) February 8, 2016
The Captain ordered passengers to remain in their cabins during the storm for their own safety. Passengers have reported being confined to their cabins for at least 10 hours and were told in-room movies and use of the mini-bar would be complementary.
#Lockdown To avoid cannibalism, cabin minibars are free during 100mph+ wind storm. #anthemoftheseas @RoyalCaribbean pic.twitter.com/CIIhbJ9Ztk

— Maggie Kulbokas (@maggiekulbokas) February 8, 2016
Passengers also reported water entering the ship through doors on Deck 5 before the watertight doors were closed by the crew.
Cathy Leicht Crane tells us elevators are out on the ship w/scattered damage from storm. #AnthemOfTheSeas pic.twitter.com/GOQiM6N7vc

— the Weatherboy (@theWeatherboy) February 8, 2016
In a statement a Royal Caribbean International spokesperson said: "On Sunday 7 February, while sailing to Port Canaveral, Florida, Anthem of the Seas experienced extreme wind and sea conditions, with wind speeds higher than what was forecasted. With guest and crew safety as our utmost priority, in an abundance of caution, the Captain asked all guests to stay in their stateroom until the weather improved. At this time there have not been any serious injuries reported. The ship has sustained some damage to the public areas and guest staterooms, which in no way affect the sea-worthiness of the ship. We are in constant communication with the Captain and are monitoring the situation closely."
(Photo credit to Royal Caribbean International)