Search for your ideal Cruise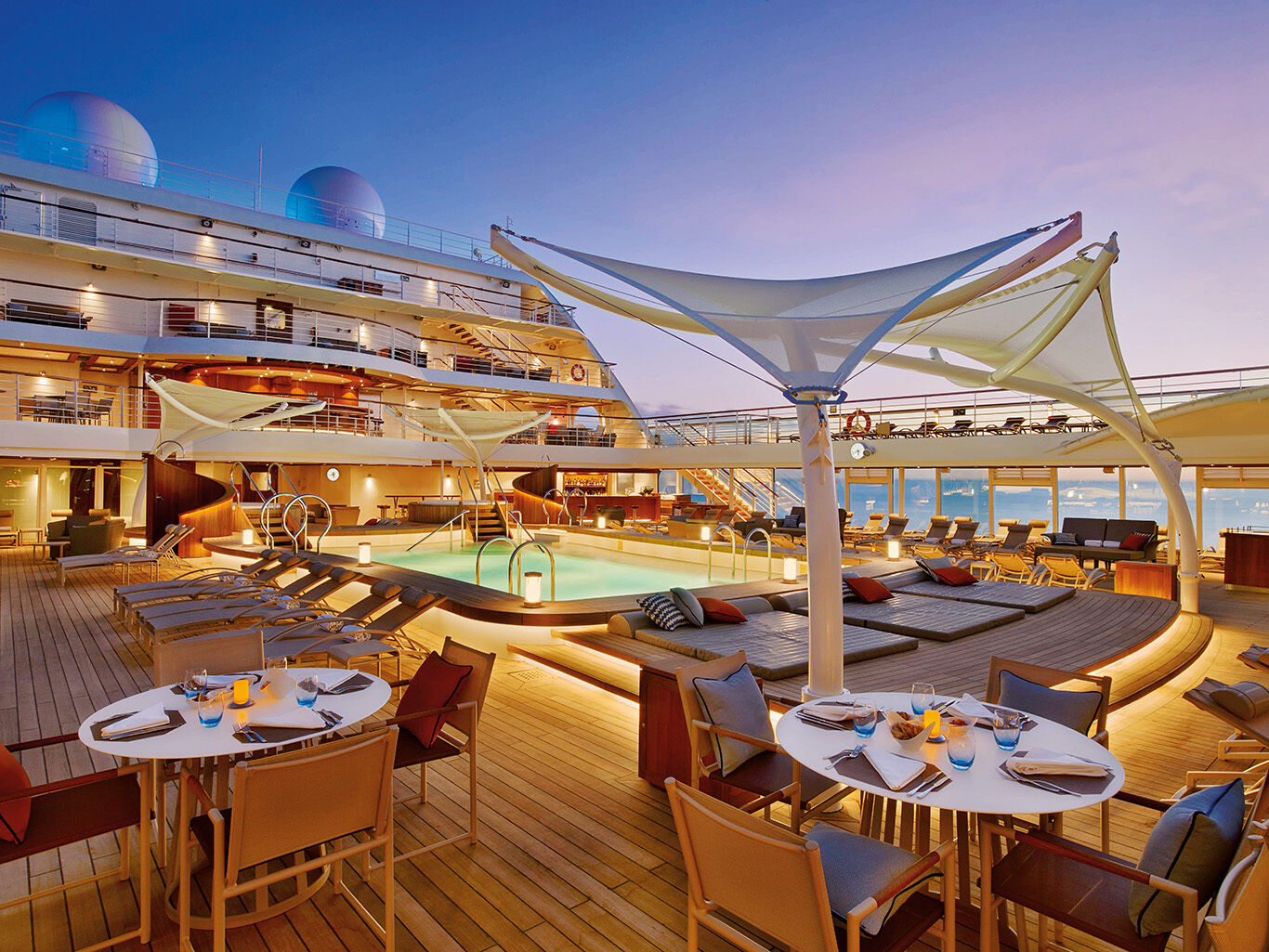 SHIP REVIEW: All rise for the brilliant Seabourn Ovation
Six-star service, "crystal bowl" therapy and private cabanas with caviar and champagne make Seabourn Ovation the ultimate sanctuary at sea
Six-star service, "crystal bowl" therapy and private cabanas with caviar and champagne make Seabourn Ovation the ultimate sanctuary at sea
Good morning, Mrs Robinson, would you like your usual breakfast?"
The namecheck was impressive enough, this being only the second day of our cruise aboard the brand new Seabourn Ovation. But when the waiter remembered exactly how we like our omelettes, how we take our coffee and our preferred choices of juice, well, I nearly stood up and cheered.
This, I later discovered, is known as a "Seabourn Moment". It's when the crew of this ultra-luxury cruise line go over and above the call of six-star duty. And we were to experience many more during our six-day "shakedown" voyage from Genoa to Venice.
A trial run before the first full-fare passengers come aboard, a shakedown is traditionally when last-minute hitches and glitches are fixed. But if there were any of those on this trip, I can only say that the crew kept them extremely well hidden.
A fifth addition to the fleet, Ovation is a sister ship to the award-winning Seabourn Encore. The family resemblance is strong: the same layout, the same elegant design and the same relaxed, country-house vibe (the onboard art collection must be seen to be believed).
But if this is the recipe as before, that's only because Seabourn got it so right first time – as the number of repeat passengers attests (loyal as well as loaded, returning guests account for more than half the complement on most cruises).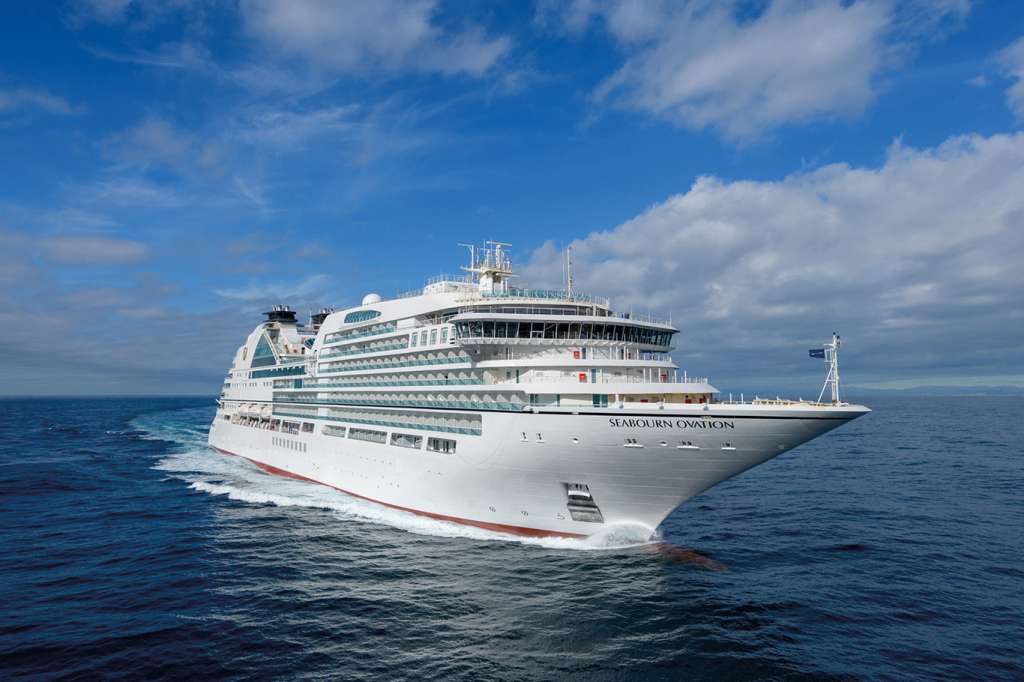 The two ships aren't twins, however, and renowned interior designer Adam D Tihany – a fellow guest on this cruise – has added enough interesting innovations to lend Ovation a character of her own.
My favourite among these was Earth & Ocean at The Patio – a poolside pop-up eatery that served a different but always delicious menu every night. I wasn't the only one seduced by the laid-back glamour of dining under the stars (luxurious blankets miraculously appeared at the merest hint of a goose pimple). Tables here soon became the most sought after on the ship – no mean feat, given the stellar standard of the other dining options on board.
Foremost among these is The Grill by Thomas Keller, proprietor of the legendary French Laundry restaurant in California's Napa Valley. The only American chef to be awarded multiple three-star ratings by the Michelin Guide, Keller also holds the Légion d'Honneur, the highest decoration in France.
With a presence on every Seabourn ship, he personally oversees each menu and is heavily involved in training all his restaurant staff – an investment that has clearly paid dividends, given the exceptional food and service we enjoyed.
The man himself was expected on board the following week for Ovation's christening ceremony, and our charming waitress told us she was so excited that she couldn't sleep (though tiredness didn't prevent her from creating a sensational Caesar salad from scratch at our table – another Seabourn Moment).
As with all the restaurants on Ovation, there is no extra charge to eat at The Grill, though reservations must be made and guests are limited to one visit per cruise (the lively Grill bar is open to all and proved a popular choice for pre-dinner cocktails).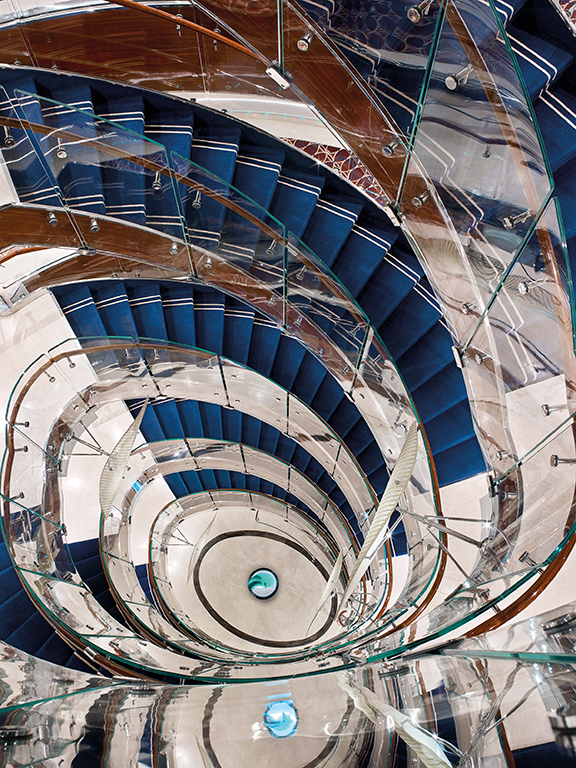 Other restaurant options include the beautifully designed Dining Room – venue for the only formal nights on board – and a small but delightful sushi restaurant that Adam Tihany told us is his favourite spot on the whole ship.
There is also a 24-hour room service menu for those reluctant to leave the comfort of their veranda suites (and thanks to sumptuous furnishings, oceans of space and white marble bathrooms – complete with proper bathtub and Seabourn's signature Molton Brown toiletries – the temptation to stay put is considerable).
All sorts of other wonderful lotions and potions are available at the onboard spa, which offers a huge range of holistic treatments as well as a comprehensive wellness programme devised by the well-known mindfulness guru Dr Andrew Weil.
I tried "crystal sound-bowl therapy", which involves lying on a mat as the therapist "plays" the bowls by tapping them with a soft mallet, causing them to resonate with a deeply soothing hum. I was sceptical at first, but then half an hour passed in a blur and I was waking from a deep and refreshing slumber.
I wasn't the only one to be bowled over (as Dr Weil probably wouldn't say), and word spread round the ship with the result that all sessions were soon booked up. But latecomers could still have their pick from quartz and amber facials and acupuncture, while traditional massages and beauty treatments were available for those who preferred to leave their chakras well alone.
Alfresco massages were also on offer in The Retreat on Deck 12, a secluded area surrounding an elevated whirlpool where guests can rent luxurious cabanas. Each of these is equipped with a minibar, dining table, day beds and luxuriously padded sun loungers.
A vast TV is provided to watch the latest film releases (with headphones, naturally), while staff are at your beck and call to bring Bollinger, caviar and pretty much anything else your heart desires. It's certainly a delightful way to spend an afternoon, though with a $245 price tag per session, it's perhaps best regarded as a treat for a (very) special occasion.
Personally, however, my favourite spot was Seabourn Square. The ship's social hub, this is a fabulous place to enjoy a coffee (beans roasted in Seabourn's own oven), browse the library, play board games or take advantage of the most helpful guest services I've ever encountered at sea. Or you can just watch the ocean go by.
Elsewhere on the ship, daytime activities included trivia quizzes, an excellent lecture programme, or just lazing around on the pool decks, making friends and plans for the evening.
Speaking of which, the after-dinner entertainment was just outstanding. We particularly enjoyed An Evening with Tim Rice in the main show lounge, known as the Grand Salon.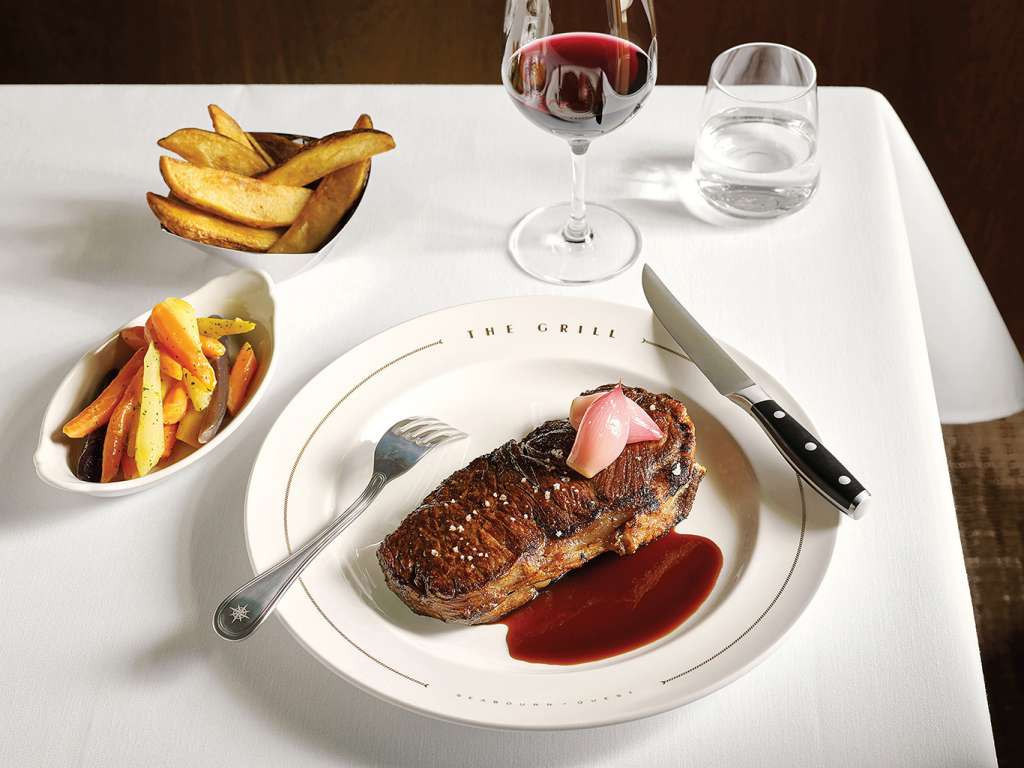 Narrated by the great lyricist himself, talking on video about his partnerships with everyone from Andrew Lloyd Webber to Elton John and ABBA, it featured an incredibly talented cast of singers and dancers performing a selection of Sir Tim's greatest hits, from Jesus Christ Superstar to Aladdin and The Lion King. Unsurprisingly, the show received an ovation (or should I say Ovation).
But it didn't end there. Our charismatic Cruise Director had ensured there were entertainment acts to suit every taste, from X Factor finalist Ben Mills to an old-school British comedian who raised a few eyebrows among the international audience.
When they came off stage the performers would congregate in The Club, the hugely popular dance venue, and chat with the guests. We were fascinated by Ben's behind-the-scenes X Factor tales – definitely another Seabourn Moment (apparently, Sharon Osbourne urged him to walk out of the live final because the choice of the winner's song favoured Leona Lewis).
This being a shakedown voyage, there was just one stop, at the stunning port of Kotor in Montenegro. But sailing into the Bay of Kotor is always a wonderful experience, so I rose early and took up my position on deck, determined not to miss a thing.
Within a Seabourn Moment, my genial waiter materialised. "Good morning, Mrs Robinson," he said. "Will it be your usual coffee?"