Search for your ideal Cruise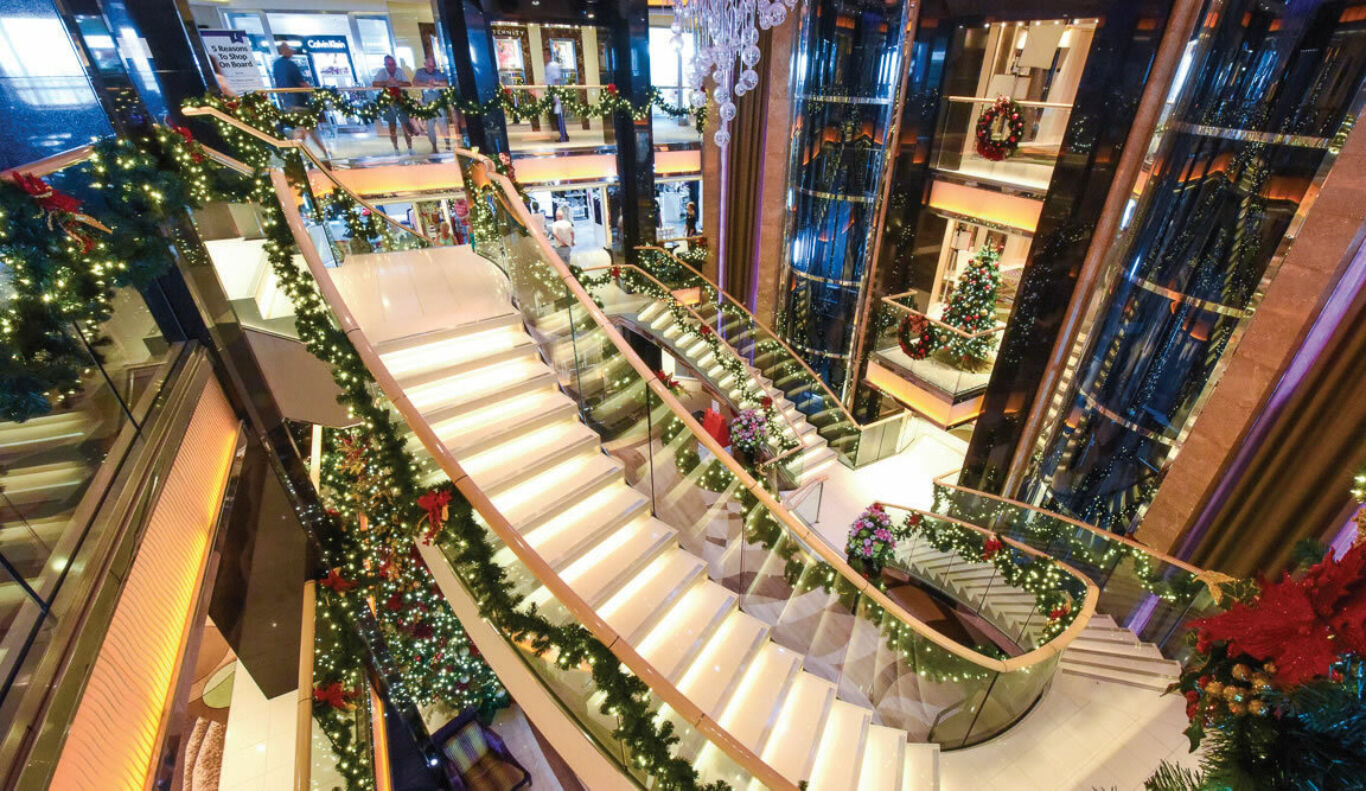 Short break showcase on P&O Cruises' Ventura
Do the best things come in small packages? A New Year mini-cruise on P&O's Ventura was the perfect chance to find out. By Gary Buchanan Short cruises can be the perfect introduction to the wonderful world of cruising and old salts would argue that getting the first cruise right can mean either a lifelong addiction
Do the best things come in small packages? A New Year mini-cruise on P&O's Ventura was the perfect chance to find out. By Gary Buchanan
Short cruises can be the perfect introduction to the wonderful world of cruising and old salts would argue that getting the first cruise right can mean either a lifelong addiction or a total aversion.
The short-break voyage provides companies like P&O – which this year has 28 mini-cruises in its schedules – with the opportunity to showcase their ships to first-timers reluctant to splash out on a fortnight in the Mediterranean. They are a great way to celebrate birthdays and anniversaries – or in my case, to welcome the New Year.
Bored with the incessant Hogmanay hoopla brought to our television screens by die-hard presenters who seem to be resurrected solely for this annual shindig, I was drawn to the prospect of joining 3,000 other voices on board a ship to sing Auld Lang Syne together.
Less than a fortnight before the New Year bells rang out and cities around the world vied to put on the most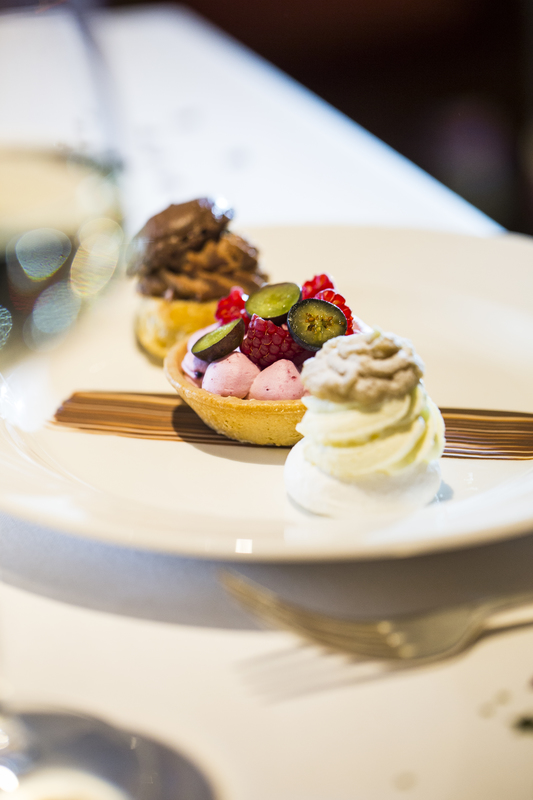 spectacular – and expensive – firework display, I was clutching my electronic ticket in anticipation of renewing my acquaintance with P&O Cruises' Ventura.
It had been been eight years since I last stepped aboard this towering ship during her christening celebrations. On that day, to spare any blushes in case the champagne bottle failed to smash, godmother Dame Helen Mirren was assisted by a team of Royal Marine Commandos who abseiled down the side of the ship to ensure that the bottle disintegrated.
During a quiet moment before dinner I enquired how the Dame Helen felt about her new role and she coyly responded that she would do her best to offer her ship "spiritual guidance".
I arrived at Southampton's Mayflower Cruise Terminal in high spirits as the old year was drawing to a close. I was unsure what to expect but a quick glace around the check-in desks allayed any fears that this was going to be a wingding for stag and hen parties. Nor did it appear to be a seaborne escapade for people who don't 'do' cruises; most passengers seemed to be part of jovial multi-generational groups.
Maritime historians often cite the era of Prohibition as the origins of Americans' passion for escaping to sea. Short 'booze cruises', when ships headed out to sea from New York to enable them to serve real liquor in vast quantities, were all the rage in the 1920s.
On my first night on board I visited the most popular watering holes. While Metropolis, Tamarind Club and The Exchange were doing a brisk trade, there were no rat-packs of soaks.
"With the ship pitching gently, I enjoyed dinner in the Glass House – the popular 'gastro-pub' under the direction of wine connoisseur Olly Smith. For £5.25, I savoured three 'small plates' of Chorizo Sausage, Pork Belly and Butter Bean Cassoulet; Chicken Liver and Brandy Parfait; and Tempura King Prawns. There was no need to order any large plates as the 'small' portions were generous, however I did enjoy the array of British Cheeses and Raisin Bread at £4.00."
The following morning we docked in the industrial, windswept port of Zeebrugge, gateway to the charming city of Bruges. Rather than signing up for a seven-hour 'Bruges on your own' ship's tour at £38, I took the complimentary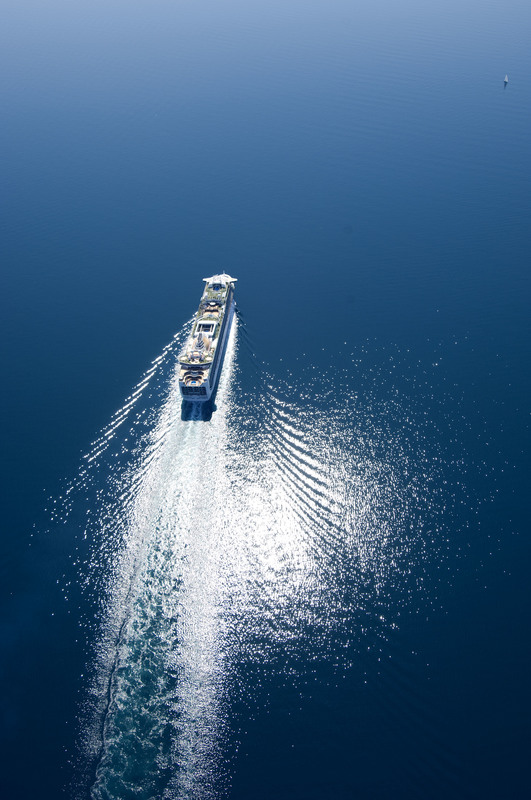 shuttle bus to Blankenberge – a 10 minute drive away – then jumped on a train to Bruges – the return ticket costing just €6. The crowded carriages showed I was not alone in this option.
Having made a saving during the day I splashed out on dinner at The Epicurean at the White Room where the cover charge is £40. In one of the most elegant restaurants at sea I enjoyed fresh, seasonal British ingredients presented to achieve maximum flavour. With a nod to molecular cuisine, the P&O Cruises' team of executive chefs has come up with a menu that can be understood without a degree in pretension and food that is unsullied by unsuitable marriages between incompatible cuisines.
The Bloody Mary Lollipop with Tabasco centre set the tone for an evening of unadulterated treats. I loved the texture of the Devonshire White Crab, Langoustine and Caviar Cocktail; Fillet of Wild Caught English Turbot St Clement's was worthy of Scotts in Mayfair; while the Crêpe Suzette Flambé was a novel twist on a cruising favourite.
On my last night I also enjoyed dining in Sindhu, where the fusion of Indian and British cuisine created by Michelin-starred chef Atul Kochhar debunks the myth that Indian cuisine is endless variations of Chicken Tikka Masala. The cover charge of £20 is a steal.
It's true to say that much of the difference between cruising and travelling is that we have the opportunity to relish the voyage and not the destination.
Thanks to winter storm Frank, Ventura's passengers were greeted on the morning of the last day of the year by an announcement from Captain Derek Gray that winds gusting up to Force 8 made navigation of the locks at Ijmuiden unsafe. Consequently our visit to the port of Amsterdam – and our planned overnight stay – were cancelled.
With no option other than to relish the voyage, I consulted Horizon, the daily programme. Just as I was considering heading to The Exchange for a Music Challenge, Hughie, the ebullient Entertainment Director made an announcement that line-dancing, guess-the-tune, syndicate quizzes and recently-released movies were being added to the daily schedule. It was a perfect opportunity to see 'A Royal Night Out' with Rupert Everett and Emily Watson in the Arena Theatre. As I ambled through the Atrium it became obvious that the Oasis Spa, boutiques and casino were in overdrive, transforming a folded hand into a royal flush of capricious consumerism.
I should not have been surprised by the proclivities of the northern European winter, but nature's tough deal at such a festive time seemed cruel. The mood was not enhanced by Her Majesty's Revenue & Customs regulating that VAT was payable on items purchased in the gift shops, photo gallery and spa as Ventura was not calling at a port outside the European Union.
Mercifully this levy was not applied to wine and drinks and bottles of Lanson Black Label champagne were offered at £10 discount. New Year's Eve dinner was a lavish affair. I settled down to 'The Chieftain Royal Highland Haggis' served with Champit Tatties 'n Bashed Neeps and a Wee Drap o' the Cratur; Jerusalem Artichoke and Sweet Apple Velouté; Roast Highland Grouse Breast with Blackberries; followed by Cranachan Coupe with All Butter Shortbread.
The formal dress code was adhered to throughout the ship. Merriment had now overtaken the disappointment and revellers headed to their preferred venues. Singer Karl Lewis, who had earlier in the cruise been a superb Olly Murs tribute act, sang toe-tapping songs in Havana; 'Sounds Serious' ensured the Tamarind Club was packed; while the pub night in The Exchange was packed to the gunwales with party-goers of all ages.
Hughie announced the countdown to midnight throughout the ship as the sound of champagne corks popping and balloons bursting reverberated amongst the carefree Hogmanay throng. 2016 had arrived and I was enjoying Dame Helen's "spiritual guidance" in a glass.
Ship Facts
| | | |
| --- | --- | --- |
| Tonnage | Pssangers | Crew |
| 116,017 GRT | 3,092 | 1,239 |
On-board drinks prices:
Pint of John Smiths £3.95
Bottle of Old Speckled Hen £3.75
250ml glass of Australian Chardonnay £6.50
250ml glass of Chilean Merlot £5.50
125ml glass of Lanson Black Label champagne £7.25
Dry Martini cocktail £5.50
25ml Glenfiddich single malt £3.25
Four bottle wine package from £72.50
Wines by bottle: Stone Barn California Chardonnay £16.50, Spanish Crianza Rioja £17.50
Dinner
Epicurean dinner cover charge £40.00
Sindhu dinner cover charge £20.00
Asian lunch cover charge £7.50
Room service charges for certain items including:
chicken and bacon sandwich £1.50
multi-deck burger £3.95
croque monsieur £1.50
Laundry
ladies dress £4.40
men's shirt £3.85
Gratuities: £5.00 per person per day (automatically added to onboard account)
Internet
250 minutes, £62.50
100 minutes £35.00 or 50p per minute.
Spa: Elemis Oxydermy facial, 50 minute £104 plus 10% gratuity; shampoo and set £30 plus 10% gratuity.