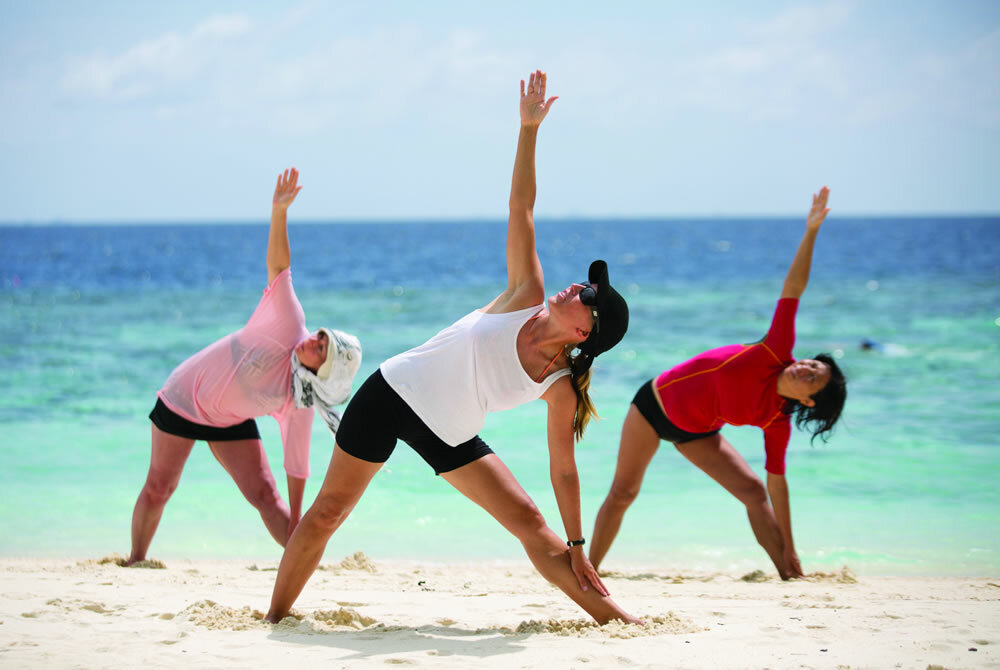 Silversea launches wellness-themed expedition cruises
Silversea Cruises has launched a collection of themed cruises designed for travellers looking to combine exploration travel with a holistic approach to rejuvenation. The themed cruises have been designed to provide guests with the opportunity to improve their well-being while travelling to destinations off the beaten path in South-East Asia, Australia, Oceania, Africa, and the Indian
Silversea Cruises has launched a collection of themed cruises designed for travellers looking to combine exploration travel with a holistic approach to rejuvenation.
The themed cruises have been designed to provide guests with the opportunity to improve their well-being while travelling to destinations off the beaten path in South-East Asia, Australia, Oceania, Africa, and the Indian Ocean.
Silversea Cruises has partnered with wellness and fitness company Technogym to create a comprehensive and complimentary programme that includes:
Slow Stretch and Tone sessions to help prevent muscle injury, improve blood circulation and allow a better range of movement of the body.
Water Aerobics classes to help improve strength and tone.
Pilates exercise classes to help stretch muscles, improve posture, and can help ease lower back pain.
A choice of one complimentary spa massage treatment.
Daily lectures and cooking demonstrations to highlight the benefits of healthy and balanced nutrition.
Gym sessions led by personal trainers using state-of-the-art Technogym fitness equipment.
The programme has been designed to accommodate guests of all ages and levels of fitness.
A dedicated team of wellness specialists will accompany guests on their journey. Fitness lifestyle expert Natasha Eksteen, yoga instructor Jenni Kauppila, and nutritionist Dalila Roglieri will be on hand to help.
Lisa McAuley Commercial Director of Silversea Cruises UK and Ireland, said: "We want to enable our guests to focus on their personal well-being as they journey to discover some of the world's most fascinating places and unique cultures. Each wellness theme cruise offers a well-balanced programme of fitness education, exercise, and nutritional guidance, plus an indulgent spa treatment. These voyages are great for travellers seeking a personal journey to wellness to complement their quest for adventure."
The Wellness Expedition Voyages take place on 13 itineraries aboard Silver Discoverer between September 2016 and November 2017.
(Photo credit to Silversea Cruises)