Search for your ideal Cruise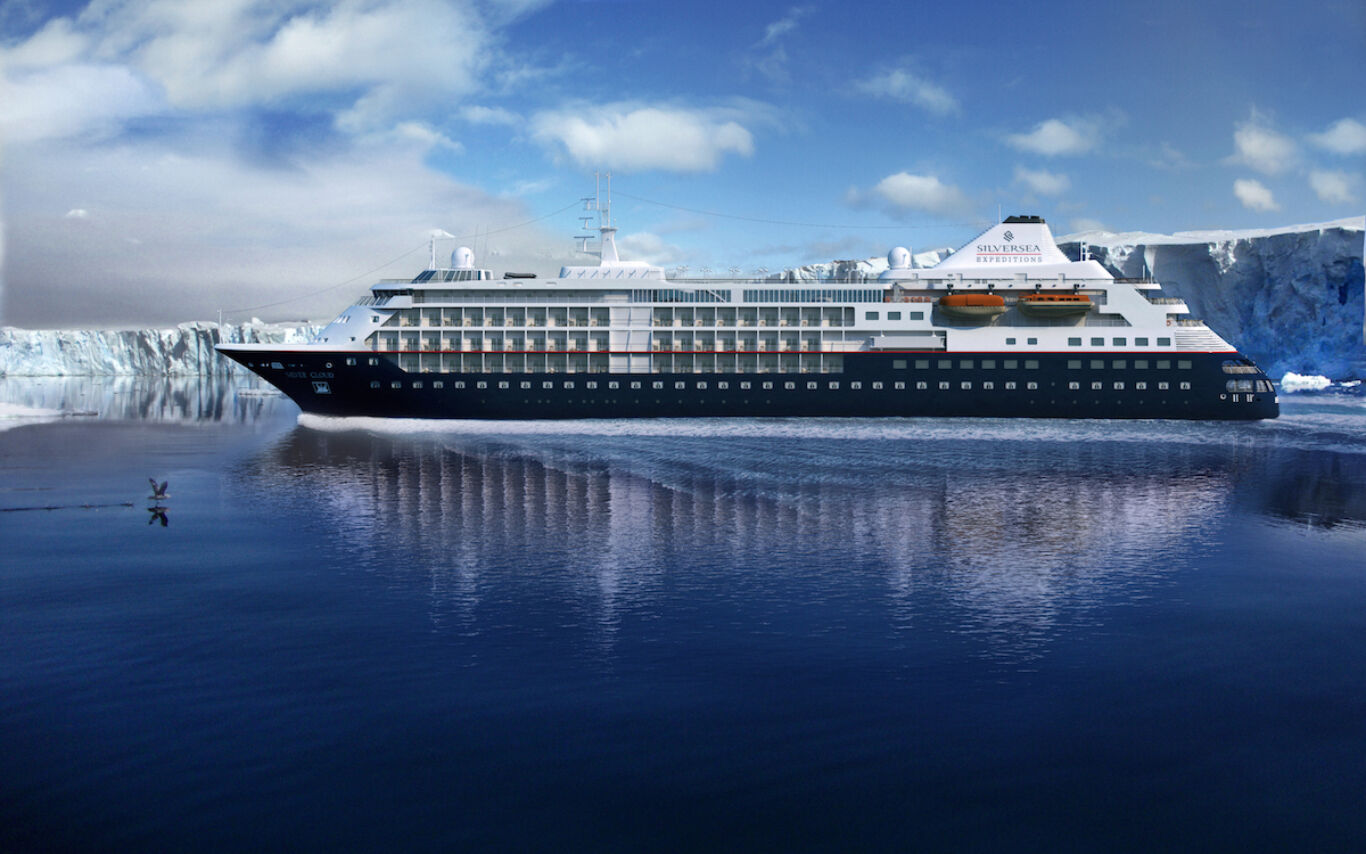 Silversea reveals Silver Cloud images
Silversea has released a selection of renders of the Silver Cloud interiors ahead of her conversion into an ice-class expedition ship, which will take place between August and October this year. The ship, which launched the Silversea fleet in 1994, will offer ultra-luxury and the manoeuvrability required for expedition cruising. The new renders highlight the
Silversea has released a selection of renders of the Silver Cloud interiors ahead of her conversion into an ice-class expedition ship, which will take place between August and October this year.
The ship, which launched the Silversea fleet in 1994, will offer ultra-luxury and the manoeuvrability required for expedition cruising.
The new renders highlight the design its public spaces including La Terrazza, The Restaurant, Observation Lounge, Panorama Lounge, and Venetian Lounge. The extensive refurbishment will include the creation of the Observation Lounge, new teak flooring, upholstery and lighting in La Terrazza and new carpet and upholstery in The Restaurant. Silver Cloud will also feature a new gym with Technogym equipment.
In addition to interior updates, the multi-million dollar refurbishment will strengthen Silver Cloud's hull enabling her to explore polar waters. Following the transition to an ice-class vessel there will be a guest capacity of 260 in non-polar regions and 200 in polar regions. The limited capacity in polar regions means that all guests can disembark at the same time to explore each region.
"As the first ship in our fleet, Silver Cloud has a special place in Silversea's history, and we're delighted to reveal further details of her refurbishment. We look forward to welcoming guests aboard to experience Silver Cloud's luxurious interiors as well as her incredible itineraries later this year," said Barbara Muckermann, chief marketing officer at Silversea Cruises.
When Silver Cloud was launched in 1994 by Antonio Lefebvre, it set a new standard in luxury cruising. His son, Manfredi Lefebvre became chairman of Silversea in 2001 and has since expanded the fleet from four to eight vessels with a ninth currently under construction. The expansion has included the introduction of expedition cruising with the launch of Silver Explorer in 2008.
Silver Cloud will also have a team of up to 19 dedicated experts.Daily presentations and lectures in the theatre will also be streamed live to all suites.
For more information visit www.silversea.com