Search for your ideal Cruise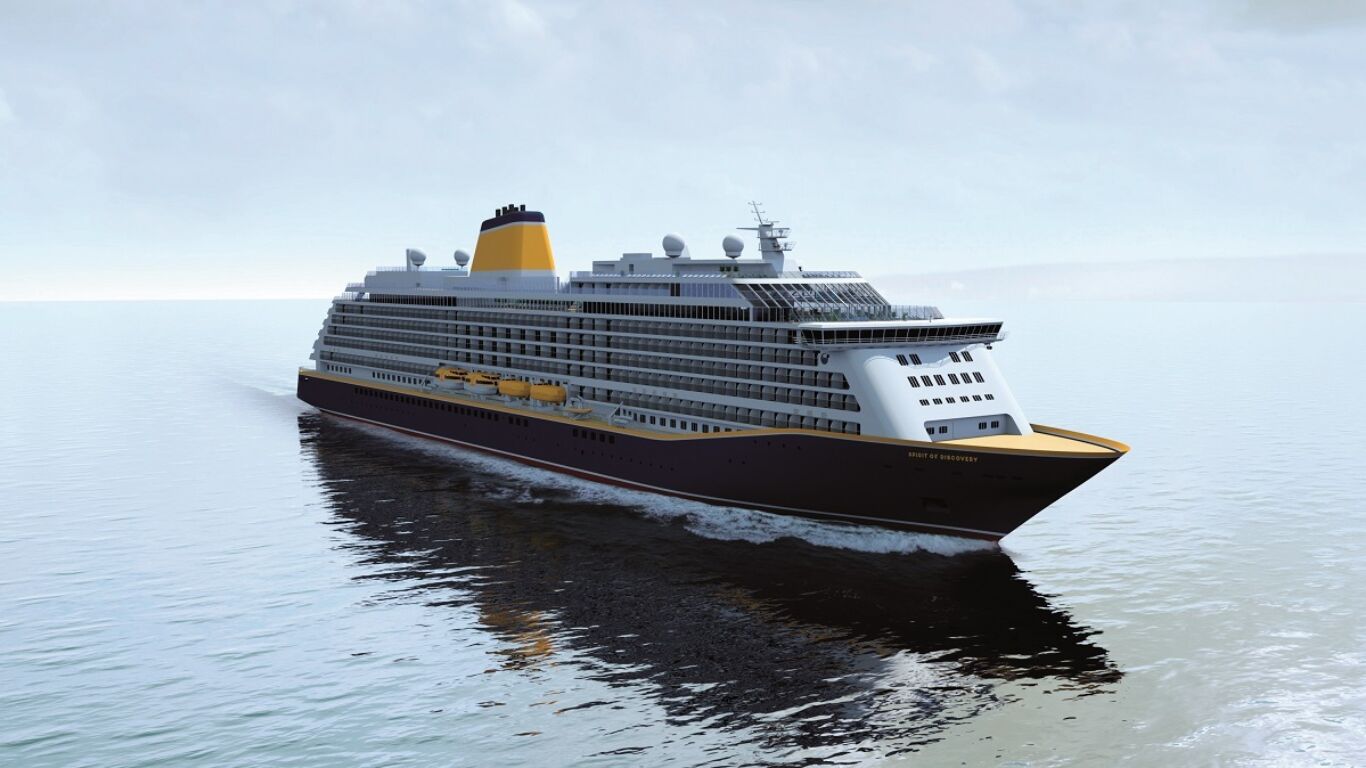 Spirit of Discovery, launching Summer 2019
After years of designing and planning, we're excited to reveal more details about our first ever purpose-built cruise ship. 'Spirit of Discovery' will take to the oceans in Summer 2019, and heralds a new era for Saga Cruising. Carrying less than 1000 guests in true luxury and style, this small ship will have a private
After years of designing and planning, we're excited to reveal more details about our first ever purpose-built cruise ship.
'Spirit of Discovery' will take to the oceans in Summer 2019, and heralds a new era for Saga Cruising.
Carrying less than 1000 guests in true luxury and style, this small ship will have a private balcony with every cabin, a world-class selection of main and speciality restaurants, and a host of other fantastic facilities.
Cruising on Spirit of Discovery will offer the chance to experience so much more – to explore the world, to taste the local food and to really experience the local cultures. All aboard a luxury ship designed for the British market, and backed by Saga's famous personal service and inclusive value.
Robin Shaw, Saga Cruises' CEO says "Designing a new cruise ship is fun, exciting and challenging all in one, but what a ship Spirit of Discovery is going to be! One of her most unique features will be that every cabin will have a balcony, giving each guest their own private space at sea. She is also going to be the only small ship exclusively tailored to the wants and needs of the British market."
Dining on board Spirit of Discovery will be a world-class experience. Led by a team of Executive Chefs, you'll be able to take your seat at any of the five restaurants, as you please. In the grand dining room, you can expect the finest British-influenced cuisine. Our chefs will use the flavours and produce of your destination to create a menu of ever-changing dishes, giving you an authentic taste of the places you're discovering, wherever in the world that happens to be.
Looking to try something different next mealtime? The ship's variety of restaurants means you can do exactly that. So you'll be able to make a reservation and dine in any of the other four restaurants at no extra cost. Just like the house wines from the ship's cellar, which are also complimentary in every restaurant. It's your experience, so you'll be able to tailor it just how you like it.
Although Spirit of Discovery's cruises won't be on sale until later this year, you can actually reserve your place on the ship now!
By planning ahead you'll have the best choice of cabins and cruise itineraries. Plus, we'll give you an exclusive 5% discount to say thank you. So call now, and for a deposit of just £90 per person – fully refundable if you change your mind* – we'll add your name to our advance registration list. Then we'll be in touch soon to finalise your first cruise.
Don't miss your chance to be a part of the most exciting time in Saga's history!
Please note: All illustrations contained within are artists' impressions of how we imagine the ship will look upon completion. Plans and decor are all subject to change. All designs © Saga plc 2017. *Non-refundable transaction fees apply to payments made by credit card and cheque. NHN-SC6745.