Search for your ideal Cruise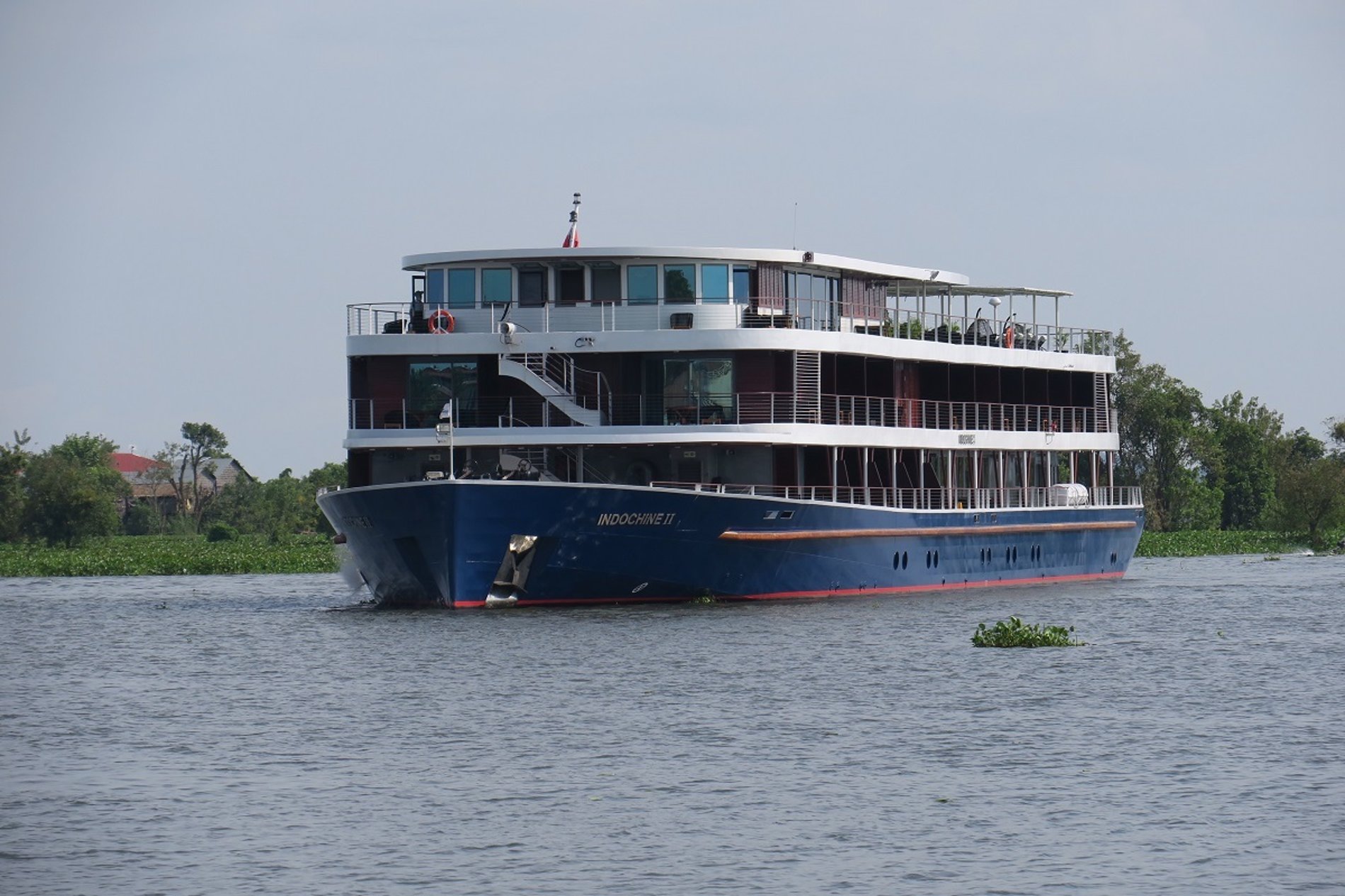 Storm halts river ship naming in Cambodia
New CroisiEurope ship Indochine II was inaugurated in Phnom Penh on Saturday – after a storm forced guests to flee for cover. The ceremony was halted after winds dislodged the backdrop and rain lashed through the sides of the open marquee. Speeches continued inside the 62-passenger vessel but organisers had to wait for the weather
New CroisiEurope ship Indochine II was inaugurated in Phnom Penh on Saturday – after a storm forced guests to flee for cover.
The ceremony was halted after winds dislodged the backdrop and rain lashed through the sides of the open marquee.
Speeches continued inside the 62-passenger vessel but organisers had to wait for the weather to subside before the champagne bottle could be broken and ribbon cut.
Godparents of the ship were Cambodian Prince Chivannariddh Sisowath and Princess Sita Norodom.
Indochine II will sail nine-day voyages between Siem Reap in Cambodia and Ho Chi Minh City in Vietnam.