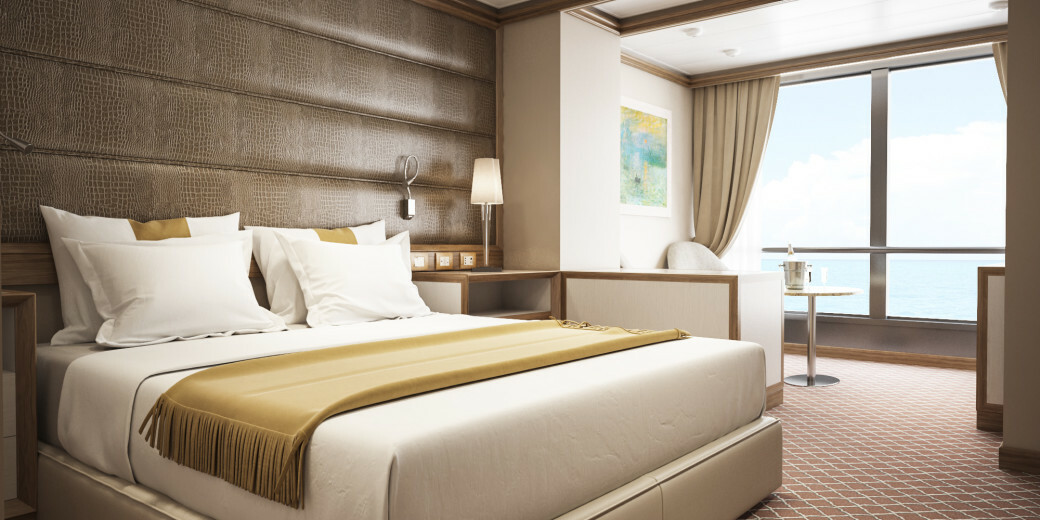 Suite designs for Silversea's Silver Muse revealed
Silversea Cruises has released additional details about its new 40,000 gross ton cruise ship, Silver Muse, including images of the suites available on-board. Artist impressions of the new suites have been revealed and can be found below. Contemporary interior furnishings will be blended with warm tones of cream, saffron, green, and sienna. Silver Muse will
Silversea Cruises has released additional details about its new 40,000 gross ton cruise ship, Silver Muse, including images of the suites available on-board.
Artist impressions of the new suites have been revealed and can be found below. Contemporary interior furnishings will be blended with warm tones of cream, saffron, green, and sienna. Silver Muse will offer the highest number of large suites (Silver, Royal, Grand and Owner's) in the fleet.
Classic and Superior Verandah Suites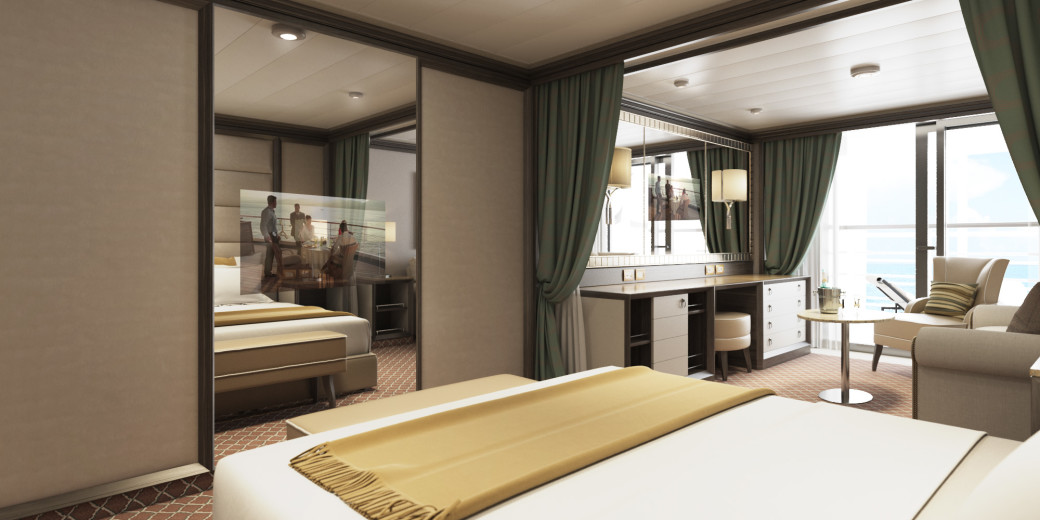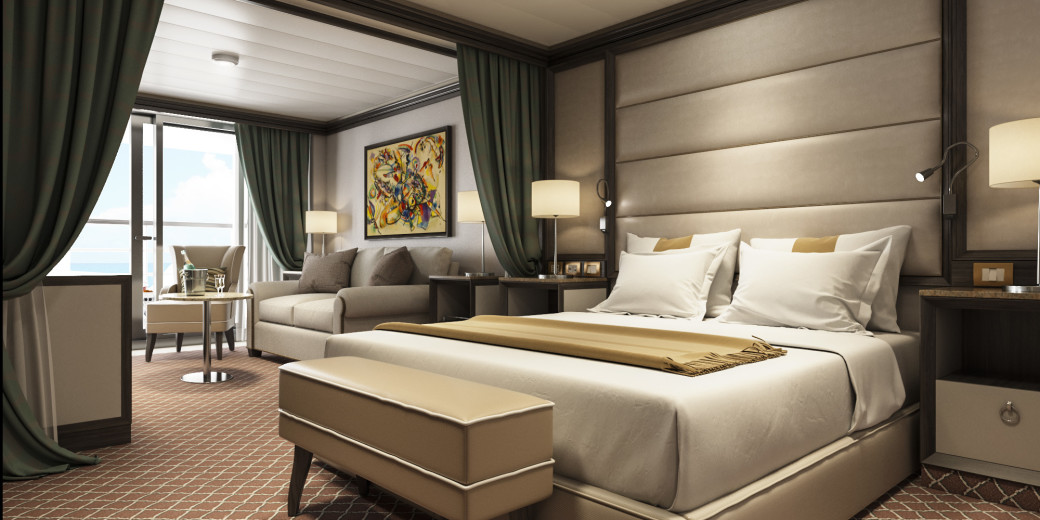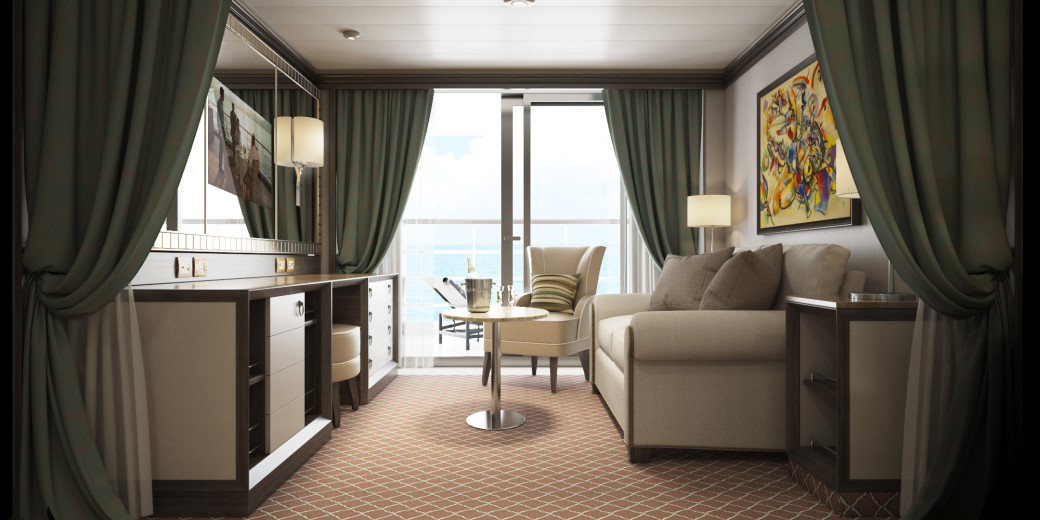 Owner's Suite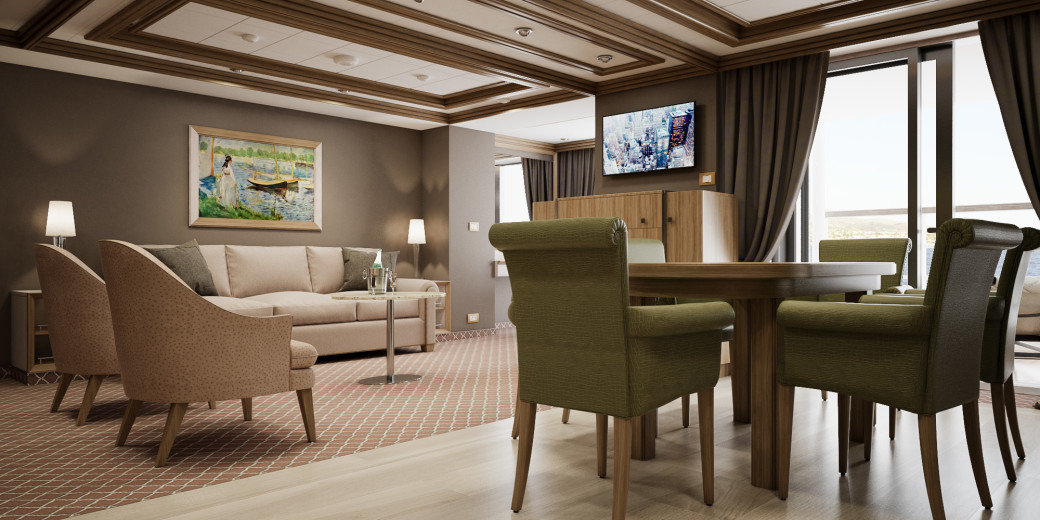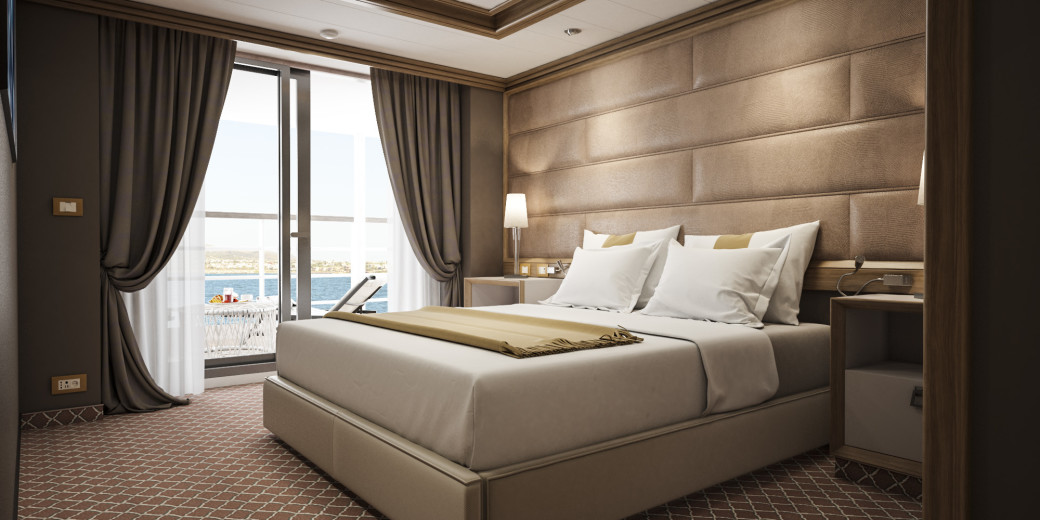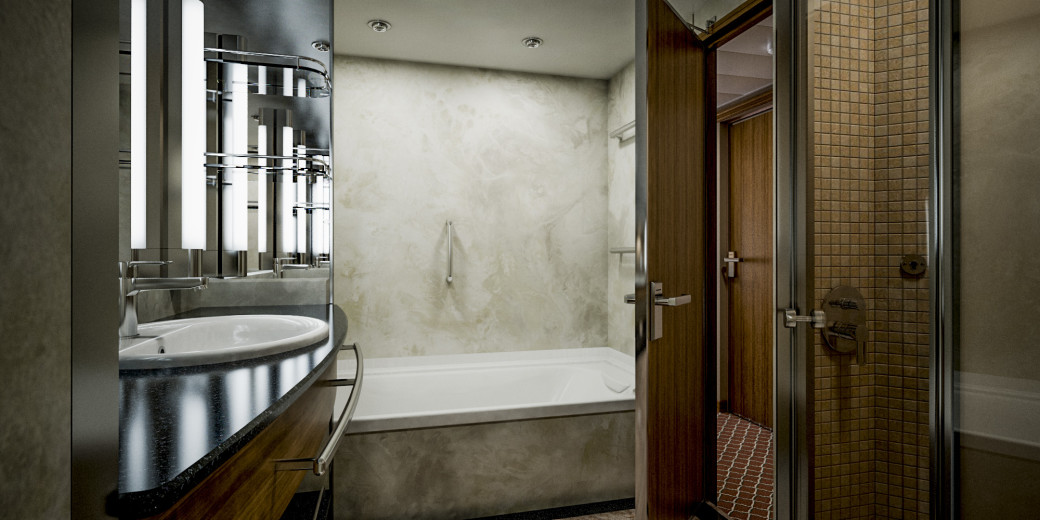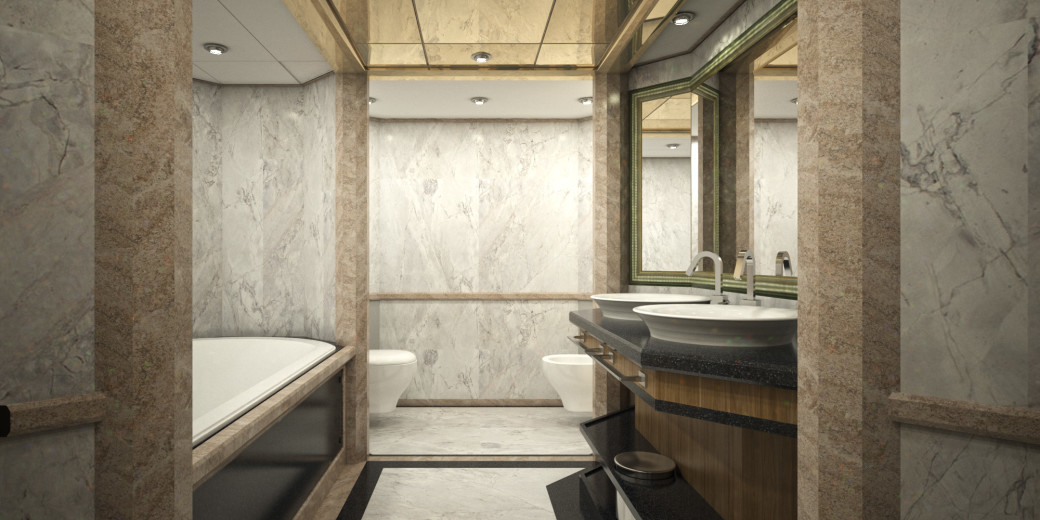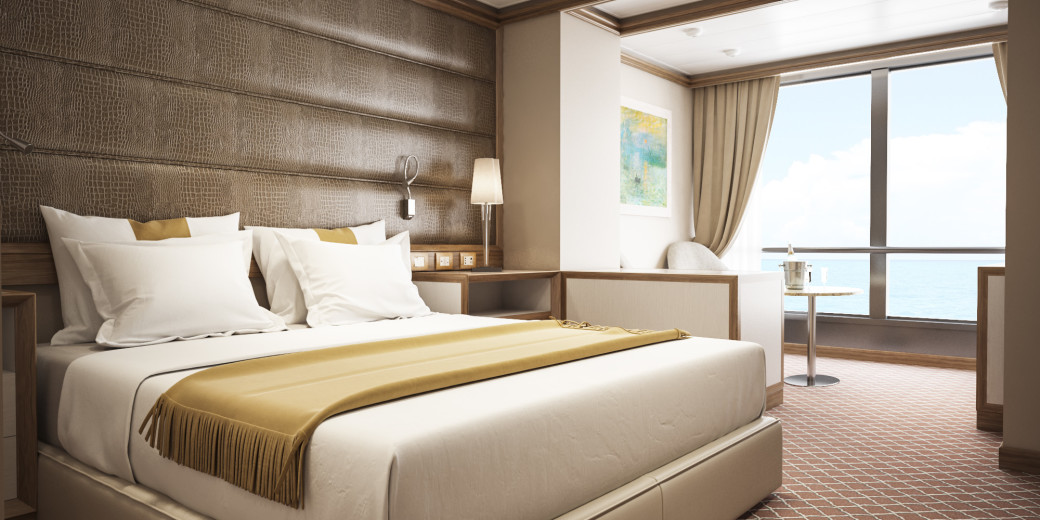 Grand Suite and Royal Suite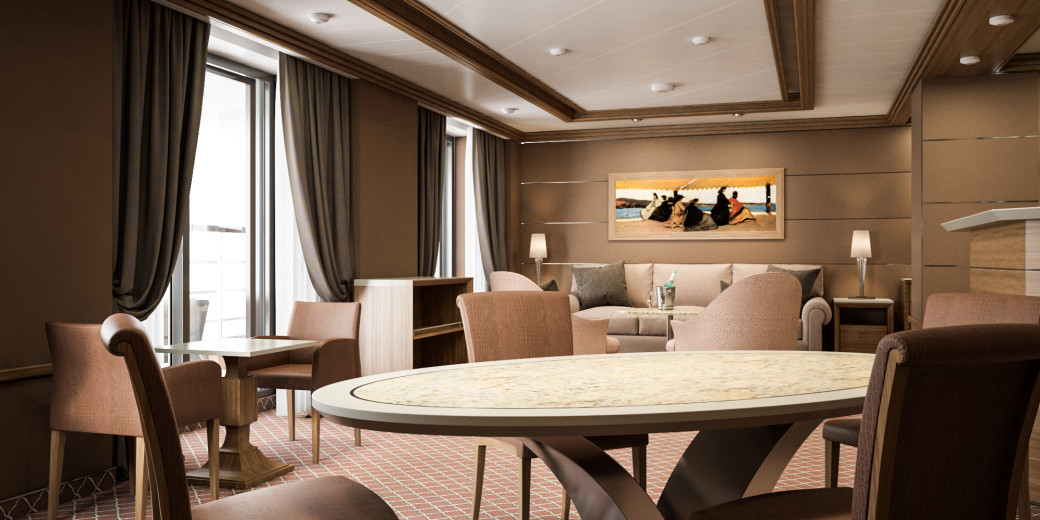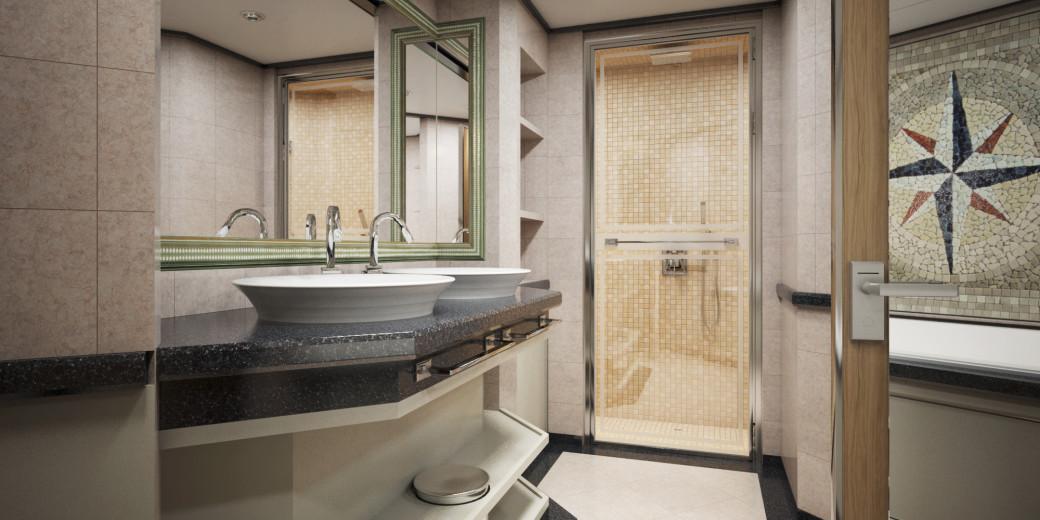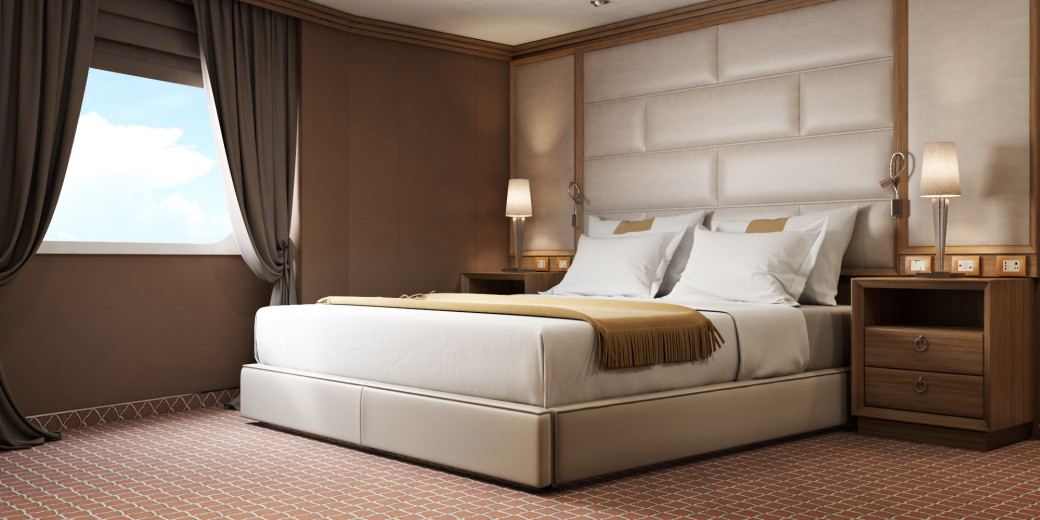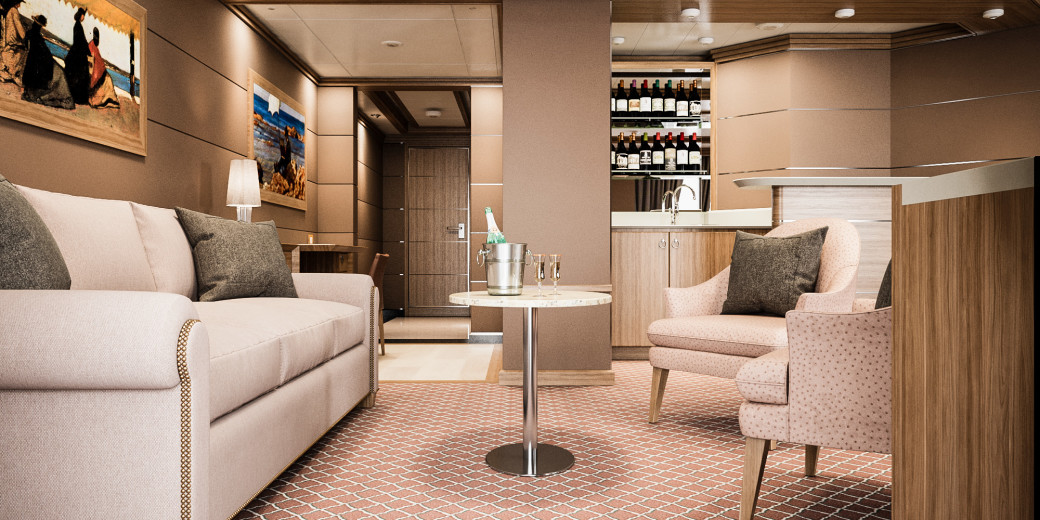 Classic Veranda Suites will offer 36 square metres (387 square feet) of living space while the two-bedroom Owner's Suite – a stylish apartment suite – will offer 129 square metres (1,389 square feet) of space. A total of 34 Silver Suites will also be available across the three top decks and the ship will boast new two-bedroom Silver Suite configurations, each measuring 104 square metres (1,119 square feet).
Lisa McAuley, Commercial Director UK and Ireland for Silversea Cruises, said: "We're thrilled to announce more detailed features of our new flagship. Our beautiful new site utilises the latest technology to bring to life the state-of-the-art design and luxe, modern amenities of Silver Muse. We are sure that many discerning travellers will love it, and will be eager to learn more about this highly anticipated new addition to our ocean fleet."
Details of new restaurant spaces have also been revealed. The ship will boast more restaurants than any other ultra-luxury ship and will include an exclusive Relais & Châteaux restaurant. Venues will include:
Atlantide: A European-style dining venue that will feature an elegant bar and grill showcasing designer seafood dishes and fish specialities complemented by an array of options for steak lovers.
La Terrazza: This Slow Food-inspired à-la-carte restaurant will offer authentic Italian dishes together with innovative interactive food stations, including an olive oil cellar, mozzarella bar, seafood station, and a salumeria, an Italian-style deli. This restaurant will also open for buffet-style breakfast and lunch.
Hot Rocks: An outdoor interactive dining venue where fresh seafood and prime cuts will be grilled at the table by each guest on a heated volcanic "hot rock" plate. With the stone cooking available in the evenings only, Hot Rocks will become a daytime rotisserie and gourmet salad and burger bar.
Regina Margherita: Named in tribute to the beloved 19th-century Italian queen consort for whom this pizza was invented, this open-air pizzeria will reflect the simplicity of the famous Neapolitan-style pizza that bears her name. Regina Margherita will offer an extensive selection of pizzas baked in a custom-built traditional oven. Open from morning to late evening, the poolside restaurant will be the go-to choice for families as well as those preferring to dine in a casual atmosphere.
The ship, announced in July, will enter service in spring 2017 and guests can book their cruise holiday as of Monday 2 November. The maiden voyage will be a 13-day sailing from Monte Carlo to Nice departing on 20 April 2017.
(Image credits to Silversea Cruises)