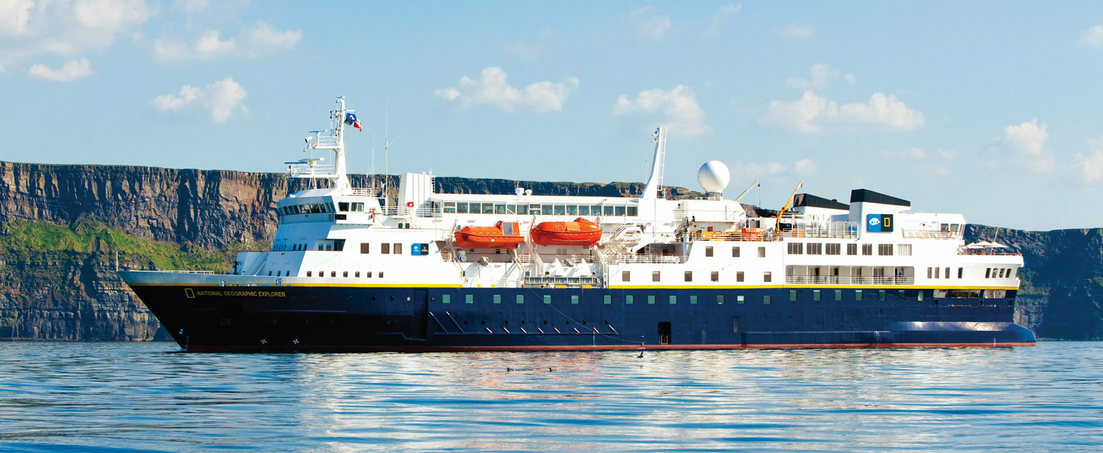 Sven Lindblad to lead a unique land and sea expedition to Iceland
Sven Lindblad, founder and president of Lindblad Expeditions, is to lead a uniquely immersive land and sea adventure next month on 15 July. The five-night Iceland Hangout itinerary will include three days aboard the 148-passenger National Geographic Explorer, considered by some to be the world's ultimate expedition ship. On day one guests will arrive in
Sven Lindblad, founder and president of Lindblad Expeditions, is to lead a uniquely immersive land and sea adventure next month on 15 July.
The five-night Iceland Hangout itinerary will include three days aboard the 148-passenger National Geographic Explorer, considered by some to be the world's ultimate expedition ship.
On day one guests will arrive in Reykjavik, Iceland, in the morning. Here they can choose to hike or take a bicycle ride past the volcanic landscapes and natural hot springs of the Reykjanes peninsula.
On the second day guests can visit the thundering Gullfoss falls or witness spouting geysers. Expert guides will also lead tours to the ancient, open-air parliament at Thingvellir National Park. In the evening a ferry ride will take guests to Viðey Island where one of Iceland's most famous chefs, Friðgeir Ingi Eiríksson, will cater dinner in a historic house. Following this guests will be treated to a concert of both ancient and modern music.
On the morning of day three guests can choose from a range of excursions including walks around historic Reykjavík, a cookery class at the Salt Kitchen, and mountain biking. Late in the afternoon guests will board National Geographic Explorer. The vessel will remain docked in Reykjavík until late in the evening.
On day four the vessel will navigate Iceland's wild western frontier coastline, sailing beneath the immense Látrabjarg cliffs, home to a huge population of razorbills. From here the ship will head to Flatey Island where passengers can walk around this scenic, centuries-old island trading post, or take a Zodiac cruise along the coast.
On the following day the ship will sail to the Hornstrandir peninsula, just south of the Arctic Circle. Here passengers can hike to a spectacular, uninhabited nature reserve only accessible on foot or by boat. Nearly 24 hours of daylight will present a great opportunity for spotting wildlife, from whales to puffins, guillemots, and kittiwakes.
Early on day six the vessel will arrive back in Reykjavík where passengers will disembark and head home.
Expedition leader Sven Lindblad will be joined by a team of experts including: Assistant Expedition Leader Maartje Ruijgt; Historian Vincent Butler; Naturalists Grace Winer, Lee Moll, Peter Wilson, Ragnar Hauksson, and Steve Morello; Cultural Specialist Jacob Edgar; Undersea Specialist Paul North; Wellness Specialist Claire Guiang; Video Chronicler Steve Ewing; and Guest Speakers Hrund Gunnsteindottir, Ragna Arnadottir, Regina Bjarnadottir, Silja Bara Omarsdottir.
Prices start from $4,990 (approximately £3,142) per person based on a 15 July 2015 departure.
(Photo credit to National Geographic Expeditions)